Ultimate Guide to Drip Email Marketing
Ultimate Guide to Drip Email Marketing: What is Drip Email Marketing, Benefits and Advantages, Types of Drip Email Campaigns and More.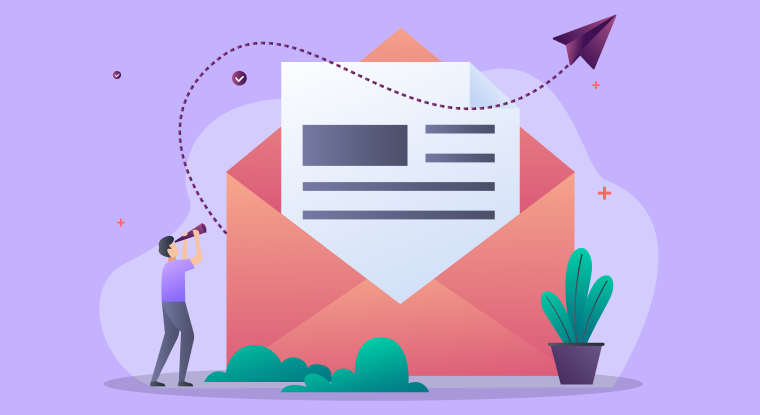 The importance of continuously marketing one's business to consumers cannot be overemphasized. The goal of every business is to make sales and in order to do so, customers have to be constantly reminded of one's business and the services rendered. A great way to do this is through drip email marketing. As pointed out by Chris Hexton, emails can be used to build systems that help 'use content to convert subscribers into users and users into customers.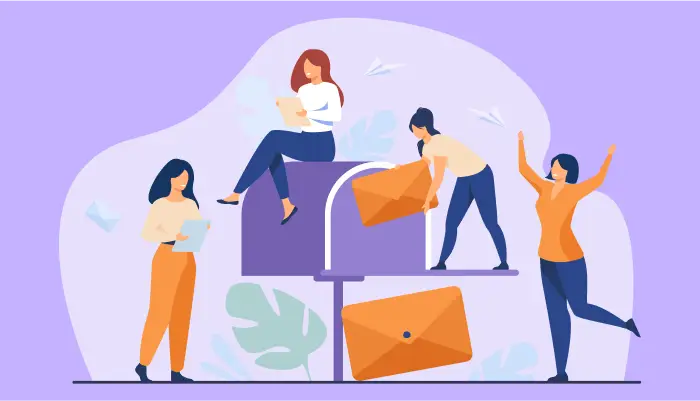 Drip email marketing is a way of sending a limited number of emails to one's audience over a period of time. Such message is automated and is based on actions taken by consumers or a change in their status. These are known as triggers. Basically, emails are written earlier to suit these actions or changes and once these actions are detected, personalized emails from the already written ones are sent to the subscriber.
Drip email marketing allows for the sending of bulk messages to a targeted audience in a personalized manner. Simply put, although the messages are automated, they will be personalized to each receiver so as to make the reader feel important as a valuable part of the business. The importance of this is captured in the great words of Joe Chernov, Vp Marketing, Pendo.io
"Good marketing makes the company look smart. Great marketing makes the customer feel smart."
Drip email marketing has proven to be effective in the marketing of businesses. As rightly pointed out in this tweet, 72% of customers say that email is their favorite medium of communication with companies.
When to Use Drip Email Messages?
Use drip email messages in the following situations:
1. When a New User Joins Your Audience: These are mostly referred to as welcome mails. Welcome emails are a great place to start with impressing customers and making them feel important. Every brand has its own style of welcome emails but generally, most welcome emails should include greetings and the essential information you want to pass to your customers. A great example is that of Ace & Tate which captures everything right from greetings, messages of brand links to certain products and even social media pages for engagement.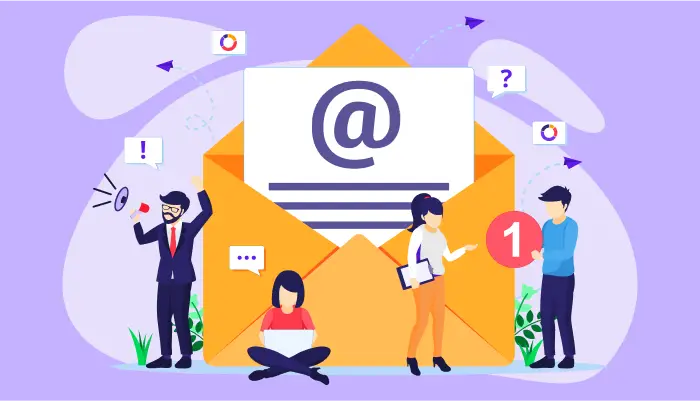 2. When a Consumer Makes their First Purchase: Drip emails are a great way to thank customers for their first purchase. It creates a great impression for your brand. Such email could also include, features of the product, tips on how to use the product bought, and recommendations of other complementary products bought by other customers.
3. To Remind Customers of Abandoned Shopping Carts as Used by Fab: A well-drafted drip email on abandoned shopping carts may encourage a former disinterested customer to make a purchase and clear their chart. Such email shouldn't be disturbing or pushy as that can send a wrong message to the customer.
Engage More Audience by Automating your Email Marketing Campaigns with MailSend Sign Up 14 Day Trial
4. To Recommend New and Useful Products According to Customer Style: Drip emails are used to recommend new and useful products. By looking at previous purchases made by customers or due to certain actions taken by customers, recommendations can be made to customers.
5. To Remind for Subscription Renewals: Emails are a great way to remind customers of upcoming subscription renewals. It's not surprising for customers to not have much in their minds always and having the brand remind them is a good experience,
6. To Nurture Leads: Lead nurturing is a great way to improve sales and the value of your brand. This can take many forms like giving details about product features, educating on services, giving tips on how best to use some of your products, etc.
Why are Drip Emails Important?
The following points shall clearly take you through the importance of drip campaigns: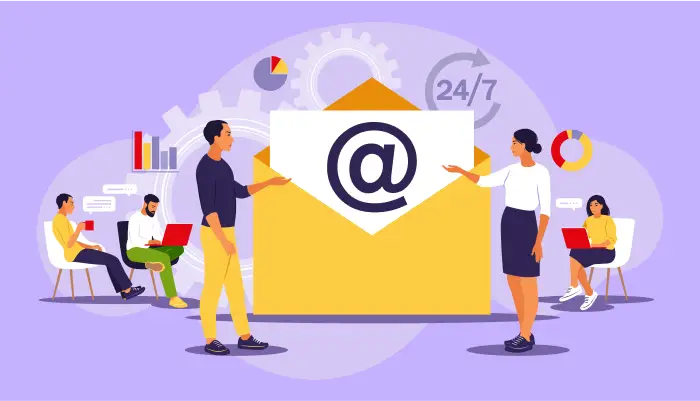 Keeps customers interested in the business.
Allows time-saving.
Keeps consumers informed directly.
Captures abandoned carts and disengaged customers.
Helps with lead nurturing.
Ensures cost-effectiveness.
Provides automation facility.
Drives constant engagement.
Having explored what drip email marketing means and its importance, it is noteworthy to mention that having an individual take the role of handling drip campaigns can be an extremely tedious act. If an individual drafts a poorly written email, it will definitely affect the look of the company. Sometimes such email may only end up in the spam folder.
That is why there are email marketing software and drip email tools that help in effective drip email marketing. With the right email marketing software, one can create well-timed, catchy, and personalized emails with no hassle.
Engage more audience by automating your Email Marketing Campaigns with MailSend Sign Up 14 Day Trial
What to Look for When Picking an Email Marketing Tool?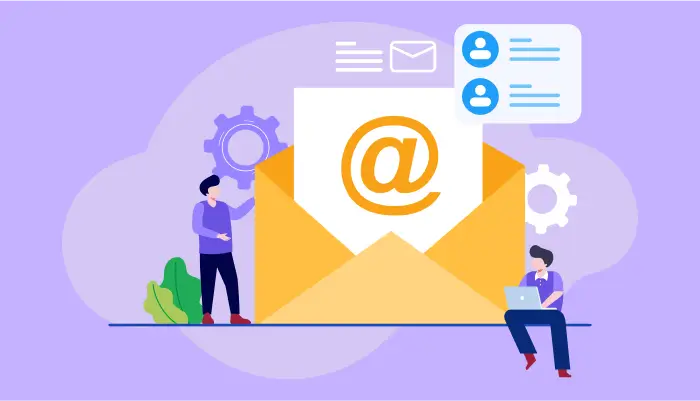 A good email marketing tool must possess a great selection of email templates that serve a different purposes and can be easily customized to fit a business brand. A good email marketing tool should be able to create engaging emails and newsletters that drive awareness and sales. Such emails shouldn't be too dead that they end up in the spam folder.
Customers should feel like they are directly spoken to. An email marketing software that uses informal titles when communicating or even a subscriber's first name is great. The email marketing tool must be user-friendly; that is easy to use and access as one doesn't need to undergo any rigorous training before using an email marketing tool.
It must be fit for mobile email opens. Whatever template the email marketing software provides must be one that shows a mobile-first mindset. It must be great at segmentation so that emails are sent to the relevant subscribers that need such email at that time. For example, an abandoned shopping cart reminder email shouldn't be sent to a new subscriber. A good email marketing tool must have reasonable sending limits and unlimited options as you don't want to be caught off guard when your subscribers increase.
By using a great email marketing tool, it is easy to measure your email marketing and its success. You can track delivery rates, bounce rates, and unsubscribe rates, giving you an understanding of how you are doing so far as a brand and whatever developments are needed. Also, for the great results it yields, the email marketing tool is affordable and should really be considered by every brand.
Conclusion
The success of email marketing really depends on the kind of email marketing software used by the company. Picking an unreliable or inefficient email marketing software may have disastrous effects on the marketing of one's business. That is why we bring to you Mailsend. Mailsend app is an amazing email marketing software as it fits the criteria above, assuring effective results and massive engagement and sales from email marketing. It is also very pocket friendly. 500apps will be the best choice for successful drip email marketing.
What Makes the Best Email Marketing Software?
#1
Send unlimited newsletters and promotional emails to your contacts
#2
Create multi-step email sequences using visual flow designer
#3
Choose your own email gateway provider or get 5000 user emails every month for FREE
#4
Personalize your email using merge functions and dynamic images
#5
Trigger marketing automation rules based on email opens or clicks
#6
Assure GDPR compliance and double opt-in consent
#7
Send bulk emails to unlimited subscriber lists in different projects
#8
Generate and analyze the detailed reports on email campaigns
#9
Unbelievable pricing - the lowest you will ever find
#10
Everything your business needs - 50 apps, 24/5 support and 99.95% uptime
Join the SaaS Revolution
All-in-One Suite of 50 apps

Unbelievable pricing - ₹999/user

24/5 Chat, Phone and Email Support