19 Amazing Email Marketing Content Tips
Don't know where to start with your email marketing? Then check out these 19 email marketing tips. Email Content along with graphic elements works like magic.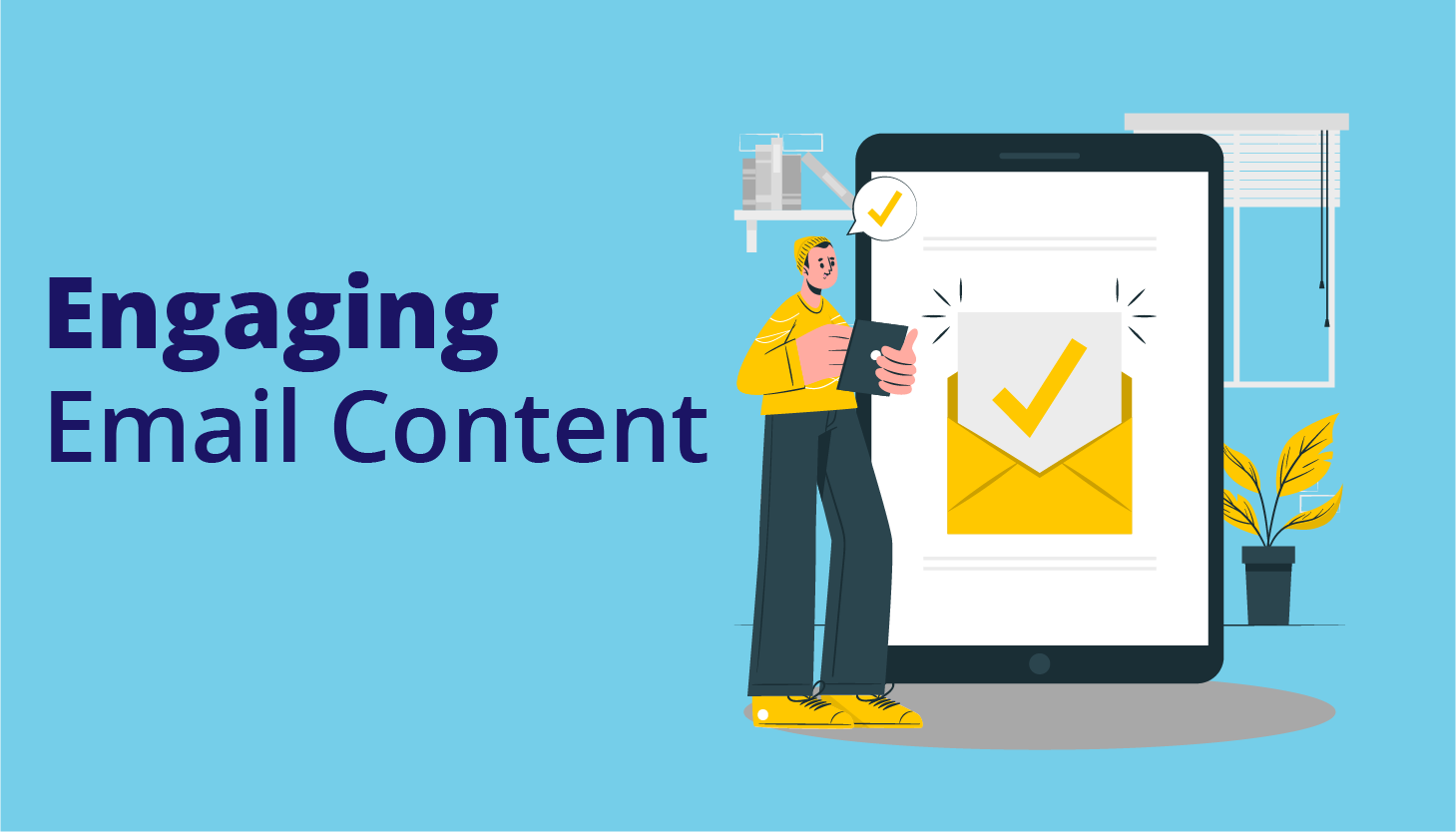 According to Research Conducted by Microsoft, the average human attention span has fallen significantly from 12 seconds back in 2000 to just eight seconds today. One of the main reasons for this drastic drop in attention spans is undoubtedly technology, smartphones to be specific. As things shrunk within the 10 fingers of the human hand, as the internet grew to lightning speeds, people stopped waiting for pages that took more than 3 seconds to load.
Email marketing content especially needs to speak to the readers on a personal and influential level. Starting right from the subject line to the email body to the call-to-action, the content has to be crisp and powerful, failing which there is a good chance your email will not even get opened. Most email users open their messages on a smartphone these days. Hence, you've got to make sure that your email is mobile-friendly as well, on top of being eye-catching. Here, the content, as well as the graphics, play a significant role in grabbing user attention or inducing clicks. Above these creative aspects, there is also the load time.
Statistics state that a message that doesn't load fast on a phone is most likely to get deleted even before being read. It is considering all of these factors that companies resort to using modern Email Marketing Software solutions for their business. Some of the best solutions in the market today, help take care of most of the technical aspects of crafting a good email, such as load times and automation. They come with easy email newsletter creation capabilities that allow you to put together graphical elements in visually pleasing ways. They also let you create mobile-responsive email messages and automate them to be sent out at the right times to influence readers.
Apart from that, most email automation solutions also offer ample features to customize the content, manage subscribers, and gauge performance with the help of insightful reports. MailSend is one such efficient and advanced email marketing software solution that comes with an impressive drag-and-drop email newsletter builder where you can easily assemble graphic elements to create an attractive newsletter. To help business owners, it also comes with an array of professional tried and tested email templates to start with. This means that it takes care of the design aspect of the email for you. All you have to worry about is the email marketing content. Apart from newsletter creation it also offers an easy-to-use drip campaign builder, with which you can visualize and craft persuasive email-campaigns to send out powerful messages to the right people at the right times.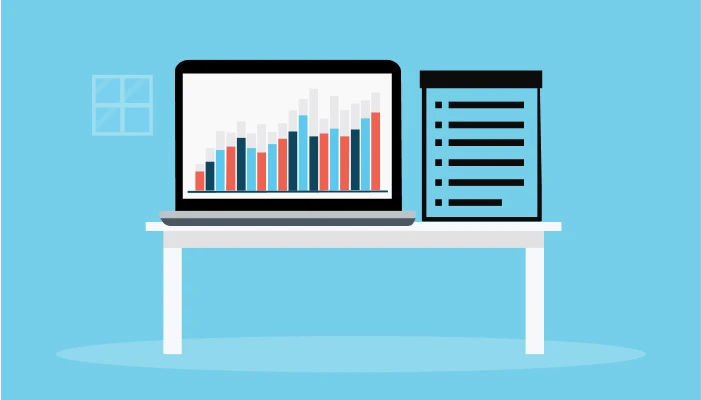 With the help of its insightful reports and analytics, you can also effectively measure the performance of your email marketing campaigns and your email marketing content. Crucial metrics like open rates and click-through rates will help you decide which of your campaigns and which of your email marketing resources to invest more in. Suffice it to say, using the right email marketing solution helps take care of a number of aspects of your campaign, leaving only the creative aspects for you to concentrate on. It helps you invest more time and effort into developing powerful email marketing content, which when used with the Right Strategies and Tools, is bound to real phenomenal results.
Now, to write a powerful email copy is no walk in the park. It takes an immense amount of dedication and thoughtfulness to put down words that would induce action from a reader. Considering that the average person receives more than 100 emails a day, it is even more crucial that you write flawless email marketing content for your business and let your email reach out past the clutter.
19 Amazing Tips to Write the Best Email Marketing Content
Here are 19 amazing tips on how you can write the best email marketing content that induces opens, clicks, and conversions. This list of 19 tips shall enable you to write persuasive email content further leading to winning the email marketing game.
1. Use Actionable Words in Your Content as well as Your Subject Line: Actionable words include verbs such as "download" or "take" or "transform" or "reserve" etc. Such words followed by a clear subject and of course an object or clause that directs the customer to your product or service is a formula that has been proven to work wonders. You can use such actionable language both in the body of your email as well as the subject line. For example, your subject line may read "Take your team out to lunch with this coupon" or "Download this foolproof email content checklist".
2. Know Your Target Audience Well and Write for Them: You absolutely must do your research and study your target audience well, before you set out to write emails that appeal to them. Only when you know what their concerns are, what their interests are, and how they purchase, will you be able to write content that appeals to them. Once you figure your audience out in whole, write content with them in mind, by asking questions and determining the actions they are likely to take from reading the copy.
3. Hyper-personalize Each Email: It is indeed the age of hyper-personalization. This means that addressing your subscribers by the first name merely doesn't do the trick. You can make use of advanced email marketing solutions like Mailsend to take advantage of Features like dynamic content and user analytics to craft mass messages that still approach customers from a personal perspective.
4. Think About Clarity Before Persuasion or Attraction: Persuasive and attractively written copy sure contributes to email marketing success. But, before that, you must make sure that the email you are writing is clear and concise in conveying the message you have in mind. Companies often make the mistake of writing complicated and ambiguous emails in an attempt to make them persuasive. Always remember to make it clear, before you make it anything else.
5. Make Sure Your Email Subject Line and Copy are Aligned: We talked about using actionable words in the subject line earlier. Since you are going to put something actionable on the subject, you must make sure to follow it up with the promised content in the body. For example, if your subject line says "Use this exclusive coupon before 8 PM tonight", you must make sure that your body indeed has a coupon or a coupon code that subscribers can click right into, to take advantage of the offer. Even if you don't use such an actionable word in your subject line, you must make sure that the content of your email delivers what the subject line promises.
"Treat your subject line like the movie trailer — give a preview so they know what to expect." — Anonymous
6. Establish the Relevance of the Email Right Away: As mentioned before, human beings run on an attention span of 8 seconds. Hence, if they don't find the purpose of your email within the first few seconds, they are not going to read. To avoid that, establish the purpose or relevance of sending the email right at the beginning. People don't want to be wasting their time finding the purpose. For example, if you are sending an email to make a customer upgrade, you can choose to send it around the time their existing subscription is about to expire and start your email stating the same.
7. Make Your Content Easily Scanable: Once again, owing to the increasingly short attention spans that we are working with, it is always best to make your email marketing content scan-able. Write in short paragraphs and short sentences. Use bold words in between for important points. Use bullet points as well. Ensure that even if a person skims through your email, the message is conveyed. Do this using our very own NinjaContent by 500apps.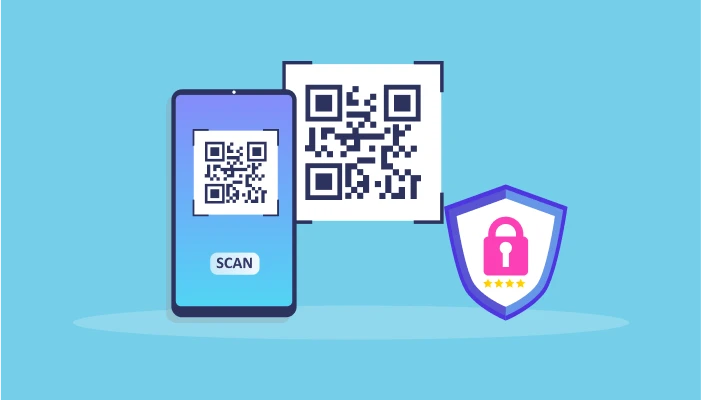 8. Convey What's in it for Them: People always want to know how they are likely to benefit from doing anything. Hence, rather than talking about the features of your product in your email, talk about the benefits of your product. Convey how they can improve their lives with the product or service you have to offer.
9. Keep it Clear and Concise at all Times: A no-brainer, but often overlooked – you must remember to keep your email content clear, concise and to the point at all times. Nobody has the patience or the time to read through your whole story. Hence, avoid telling extensive stories on email, use fewer words, convey your point straightforwardly and put a call-to-action.
10. Talk to a Friend Instead of Talking to Someone You Don't Know in Your Emails: To influence the reader's mind and decision, you must speak in a language that they understand and relate with. Hence, instead of talking to a subscriber or a customer, talk as if you would to a friend. Use casual language and get your customers to connect on a personal level.
11. Use More of "you" than "we" or "us": It is always good practice to write in the second person in your email copy. Use more of "you" than words like "we" or "us" so that the focus is on them. As much as possible write in active voice, and let your subscribers know what to do clearly at the end of the email.
Engage More Audience by Automating your Email Marketing Campaigns with MailSend Sign Up 14 Day Trial
12. Use Power Words Especially in Your Subject Line: Compelling copy inevitably needs powerful words. And, power words include words that invariably trigger certain emotions in the minds of the readers. For example, words like "powerful" or "freedom" or "final" etc. are sure to grab the attention of subscribers. Use these words strategically and sensibly in your subject line to increase open rates.
13. Mix Up Your Greetings Often to Avoid Looking Robotic: No matter what tasks you automate in email marketing, try not to automate the greetings. Mix it up with each email - use different styles of greetings such as "warn wishes" or "cheers" or "greetings from the fashion capital "etc. to spice up your emails.
14. Use the Power of FOMO: FOMO stands for "Fear of Missing Out". It works on the psychological impact a product or service can create in the minds of the readers. It works impressively well with retargeting emails especially. Keep reminding subscribers of the amazing benefits and qualities that they are likely to miss out on if they don't purchase the product. This will slowly but induce a purchase.
15. Make Your Call-to-action Unmistakably Clear: When writing attractive emails, don't go too overboard with the things you would like the customer to do. Establish one clear goal for the entire email and include a straightforward call to action asking customers to do one thing. You can include buttons or bold text to make sure that the reader doesn't miss the CTA.
16. Avoid Shouting Through Your Email With Capitals and Exclamations: A lot of companies, especially in B2C, use a lot of exclamation marks in their subject lines and capital letters in their email body. It is high time you stopped doing that as email systems have become a lot more intelligent than before. Shouting in your emails amounts to spam content. Lest you end up getting blocked or marked spam, steer clear of such practices.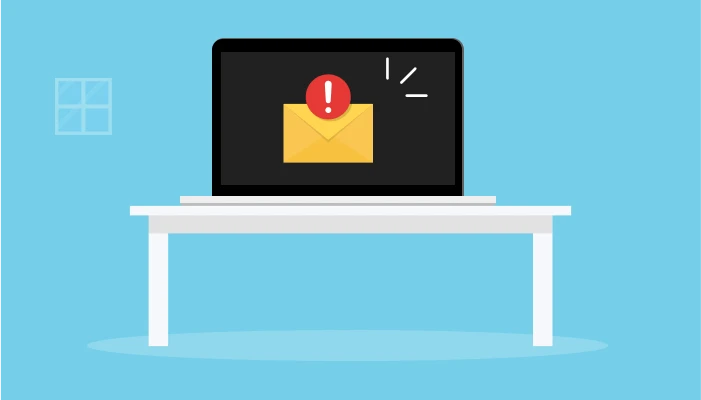 17. Make Good Use of the Email Preview Text: The email preview text is what appears next to the subject on an unread email. Most often people skip adding anything specific on preview text, in which case the first line of your email or the content of your email header is displayed. However, consider it a golden opportunity to get your subscribers to open and click through. Use powerful, clear, and persuasive words in your preview text as well to improve open rates.
18. Create a Sense of Urgency to Induce Immediate Action: A tried and tested old trick in the book is to create a sense of urgency to get customers to take immediate action. By all means, this one still works. Encouraging customers to use a coupon before a sale ends at 9 PM, asking customers to reserve seats ahead of Thanksgiving, etc. are good examples of this strategy.
19. Don't be Afraid to Include Multiple Links: Some companies feel that using a lot of links to click on emails can lead it to be marked as spam. However, this is not true. Spam filters are more intelligent these days as mentioned before and look into a hundred other aspects as well, before flagging a message. Hence you don't have to be afraid of using multiple links in your emails. It only improves the chances for subscribers to click through.
Conclusion
In addition to adopting these tips in your emails, you must also make sure that your content and your aesthetics perfectly suit your brand voice. Always remember to add personality to all your marketing content to instill your brand in the minds of your readers. Incorporate these best practices when writing email marketing copy and augment your pieces with the best strategies and email marketing solutions to make your business grow by leaps and bounds.
In conclusion, email marketing content can be an incredibly effective way to engage with customers and potential customers. By following the tips outlined in this blog, you can create content that is both eye-catching and effective in generating leads, increasing sales, and building relationships with your customers. With the right approach, your email marketing content can be the cornerstone of your overall marketing strategy.
What Makes the Best Email Marketing Software?
#1
Send unlimited newsletters and promotional emails to your contacts
#2
Create multi-step email sequences using visual flow designer
#3
Choose your own email gateway provider or get 5000 user emails every month for FREE
#4
Personalize your email using merge functions and dynamic images
#5
Trigger marketing automation rules based on email opens or clicks
#6
Assure GDPR compliance and double opt-in consent
#7
Send bulk emails to unlimited subscriber lists in different projects
#8
Generate and analyze the detailed reports on email campaigns
#9
Unbelievable pricing - the lowest you will ever find
#10
Everything your business needs - 50 apps, 24/5 support and 99.95% uptime
Join the SaaS Revolution
All-in-One Suite of 50 apps

Unbelievable pricing - ₹999/user

24/5 Chat, Phone and Email Support