Ultimate Email Blasts Guide in 2022
The Ultimate Email Blasts Guide in 2022 will help you understand how to create effective email blasts that generate leads and sales.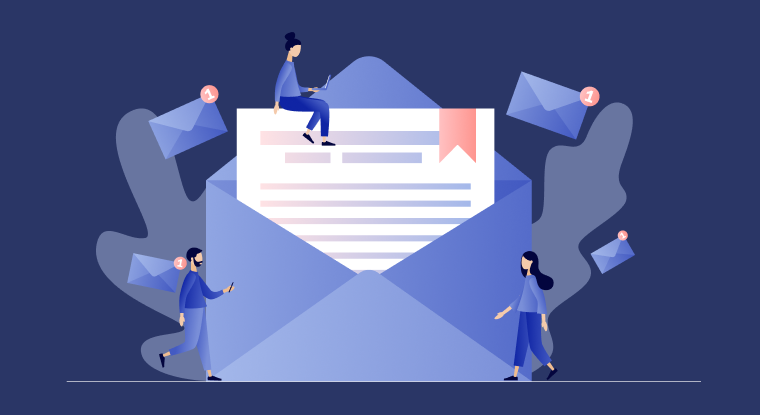 Email blast is a marketing strategy that involves sending one email to a large number of people. You share information with the group, and they receive a call to action (CTA) to take some sort of action or purchase something.
Email blasts allow you to quickly communicate a specific message to a large target group. This makes them useful for informing people about future events and discounts, as well as promoting products and services.
Benefits of an Email Blast
There are several benefits to using email blasts, some of which are listed below:
They allow to reach many people in the most efficient way possible.
They can be used to create several blasts and schedule them to go out at different times or on different days.
They are easy to create. You can create and send a blast in just a few minutes.
They are an excellent way to announce a new product, service, or event.
They can be used to promote a special offer or discount.
They can be used to discuss current events and their significance.
They are a great way to keep in touch.
They are an easy way to notify your community about important information specific to them.
They can be used to send out an inspirational message.
They are an easy way to tell your community about recent accomplishments.
They allow you to share helpful information about your organization's goals.
They can be used to let your community know about a recent improvement in your processes or operations.
They can be used to ask for feedback.
Best Practices in Using Email Blasts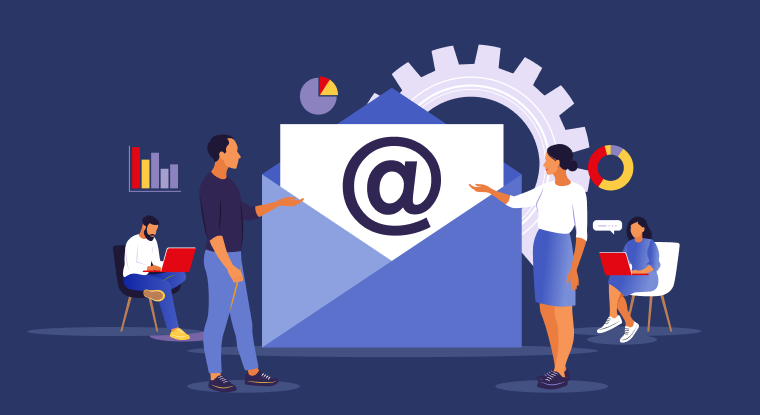 There are a number of best practices that you need to follow to ensure that your email blasts will be successful:
1. Choose the Appropriate Group of People
Your recipients should be people who are likely to be interested in your message in order for it to be effective. This will ensure that you are speaking to the right people. You are wasting your time and resources if you send your email blast to a group of people who are not your target audience.
2. Have a Good List of Email Addresses
This implies you'll need the correct email addresses for the recipients of your email blast. You will be wasting your time if you have outdated email addresses or email addresses that no longer operate. Keep your mailing lists up to date.
3. Mind Sending to Inconsiderate Groups
If you send your email blast to groups of people who are unlikely to be interested in what you're saying, you'll almost certainly be sending it to people who don't want to hear it. This will result in a large number of bouncebacks. It will also cause people to unsubscribe, and your message will not reach a large enough audience.
4. Personalize Your Email Blasts
Your email blasts must be personalized. When you personalize your message, it has a better chance of being read. This is because each receiver will believe the letter is addressed to them specifically. It doesn't matter if you're making an announcement, sending a commercial message, or conveying an inspirational message. Each recipient will have different interests, and you must cater to those interests.Use image library and merge fields features to do so.
Write an inspirational message for the receivers who are looking for motivation. Write a promotional letter for individuals who are interested in learning more about anything you're selling. Send the announcement to everyone who might be interested in reading the report.
5. Use a CTA
Your email blast service needs to contain a call to action. A call to action (CTA) is a message that asks the recipient to do something. This can be to click a link, purchase something, or download an ebook.
6. Keep Your Email Blast Brief
Your email blast should be brief and to the point. This means that you should only include the information that is important and not include fluff. You should take the time to focus on what is essential and make it easy to understand.
7. Monitor the Results of Your Email Blast
You must track the results of your email blast if you want to know if it is reaching its intended audience. This implies you should monitor your open rates, bounce rates, and unsubscribe rates. This will allow you to assess the effectiveness of your email blast and determine how to enhance future ones.
Common Mistakes That People Make In Using Email Blasts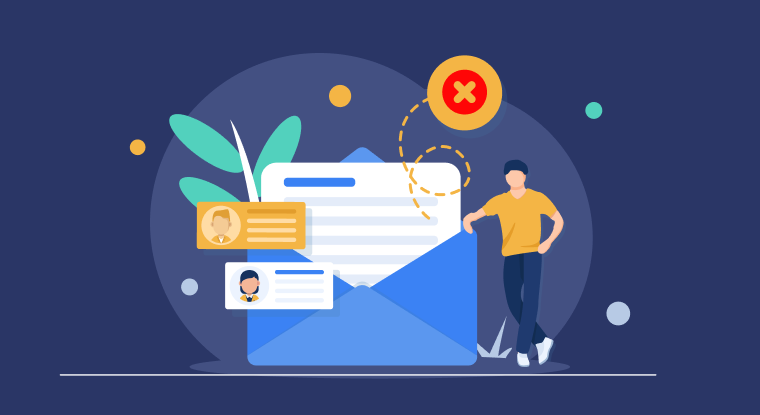 There are several mistakes that people tend to make in using email blasts, and these include the following:
Using Salesy Emails
Many people send out email blasts in the hopes of making a sale. If you're attempting to sell something, make sure your email blast doesn't come across as salesy. It is critical that you be open and honest about why you believe your product or service is a good choice.
Don't oversell and don't put pressure on your customers. Furthermore, do not generate misleading expectations or give the impression that your recipients are being sold something. Allow your recipients to choose whether or not to purchase.
Using an Insincere Sales Pitch
If you don't believe in what you're selling, your email blast will reflect that. It is critical that you believe in and are excited about what you are selling. It will be obvious if you are not.
It's also crucial to keep in mind that your beneficiaries are part of your community. They aren't just potential members of the community. They're folks with whom you've established a relationship and who have given you permission to send them emails.
Using an Ineffective Call to Action
The purpose of your call to action (CTA) is to get your recipients to take action, so you need to make sure that it is effective in achieving this goal. This means that you need to make your CTA the first thing your recipient sees by using a color that stands out.
Not Using White Space
You should make sure that your email blast is easy to read and that you use white space as much as possible. It will be tough to read if you squeeze all of your text into a single paragraph or a couple of paragraphs. Short paragraphs and white space between sections are required.
Not Including Value in Your Email Blast
Your email blast needs to add value to your recipients. Your email blast can be an effective way to keep in touch with your community, and if it does not, it will not be successful.
Sending Out Email Blasts Too Often
If your recipients see your email blasts too often, they may start to feel that you are spamming them. If you want to send out an email blast, make sure that it is worth it and takes into consideration the best timing.
Sending an Email Blast Without Knowing Recipients
You need to know who your recipients are and make sure that they are interested in the type of email blast you are sending out. This makes your community feel that you actually care about them and their needs.
Choosing an Email Marketing Software
Businesses and organizations can manage their email marketing campaigns with a variety of software packages available on the market. Some of these services allow you to send email blasts for free, while others charge a monthly fee. Because each company's demands and goals are different, you'll need to locate the proper email marketing software for you.
When it comes to email marketing software, you should choose a solution that will allow you to perform what you need to do. You must ensure that the tool allows you to segment your audience, manage your lists, and produce, distribute, and track your email blasts. You'll be able to use a tool to its best extent after you locate one with features that are perfect for you.
Engage More Audience by Automating your Email Marketing Campaigns with MailSend Sign Up 14 Day Trial
Conclusion
Email marketing is a versatile tool that can be utilized in a variety of ways by businesses of all sizes. Email marketing is most commonly used to deliver promotional messages and newsletters, as well as to promote upcoming events and new items. It can also be used to send notifications to recipients about items that are important to them.
Email marketing is an excellent way to stay in touch with customers, clients, partners, workers, and anybody else with whom you'd like to maintain contact. You can use this tool to spread your message while also learning more about your recipients.
As you can see, there's a lot to consider when it comes to sending out an email blast. You can be sure that your email blast will be effective and efficient if you take the time to include the relevant information, the proper format, and a compelling message.
What Makes the Best Email Marketing Software?
#1
Send unlimited newsletters and promotional emails to your contacts
#2
Create multi-step email sequences using visual flow designer
#3
Choose your own email gateway provider or get 5000 user emails every month for FREE
#4
Personalize your email using merge functions and dynamic images
#5
Trigger marketing automation rules based on email opens or clicks
#6
Assure GDPR compliance and double opt-in consent
#7
Send bulk emails to unlimited subscriber lists in different projects
#8
Generate and analyze the detailed reports on email campaigns
#9
Unbelievable pricing - the lowest you will ever find
#10
Everything your business needs - 50 apps, 24/5 support and 99.95% uptime
Join the SaaS Revolution
All-in-One Suite of 50 apps

Unbelievable pricing - ₹999/user

24/5 Chat, Phone and Email Support