Get More Subscribers Through a Soild Email Marketing Strategy!
Learn how to make your email marketing strategy and get more subscribers, leads, and customers with MailSend by 500apps.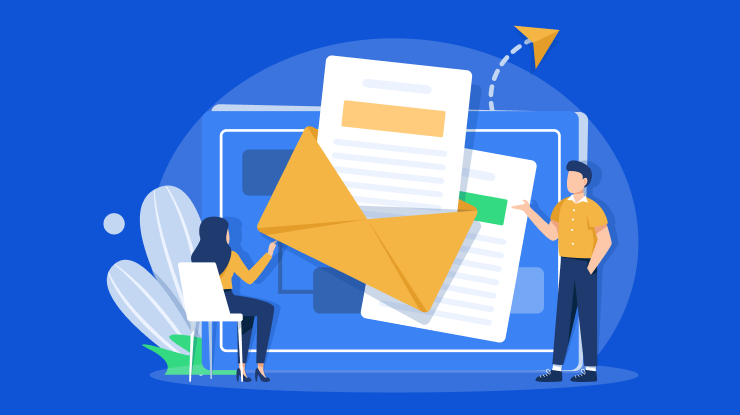 If you're like most bloggers, you probably send out a newsletter or email to your subscribers on a regular basis. But what if there was a way to automate this process?
In this guide, we'll show you how to set up a system that will automatically send out emails to your subscribers whenever you publish a new blog post. This way, you can focus on writing great content, and your subscribers will always be up-to-date on your latest posts.
Preparing an Email Marketing Strategy
Read on to dive into the details of preparing an email marketing strategy:
Determine Email Frequency
Before you can begin sending out automated email, you need to determine how often you would like your subscribers to receive emails. If you post daily, it doesn't necessarily make sense to email your subscribers every single time, as that could become quite bothersome. Instead, you could email them once a week or once every two weeks. It all depends on your preference.
If you post less frequently, such as once or twice a month, then you may want to send out an email whenever you publish a new post so your subscribers are always up-to-date.
Choose an Email Service Provider
There are a couple of factors you must consider when choosing an email service provider (ESP) for your blog. The first is whether you want to use a paid or free service. While there are some great free ESPs out there, they usually have fewer features and may not be as reliable as paid services.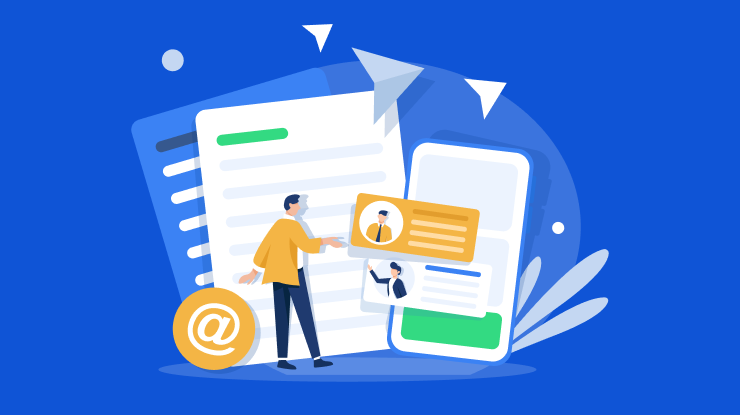 Another thing to consider is the features offered by the ESP. Some ESPs offer more than just email automation, such as marketing automation, landing pages, and even e-commerce integration. If you're looking for more than just email automation, then you'll want to choose an ESP that offers these additional features.
Finally, you'll want to consider the price of the ESP. While most ESPs have monthly plans, some also have Pay-As-You-Go plans that can be more cost-effective if you don't send a lot of emails. Be sure to compare the prices of different ESPs before making your final decision.
Create an Email Template
Your email templates will be the foundation of every email you send. It is important to create a template that is consistent with your brand and can be used for most of your email campaigns.
Your template should be responsive and mobile-friendly. Mobile engagement with email is growing every year. Research shows that over 50 percent of emails are opened on a mobile device.
Your template should also be easy to edit. Most ESPs will have a template builder that allows you to drag and drop elements to create a customized template that you can use over and over again.
Create Your Email List
Your mailing lists are the backbone of any email marketing campaign. It's the list of email addresses that you'll be sending your newsletter to. Email marketing lists can come from a variety of places. Your website should have a sign-up form, and you can also use a sign-up form on your social media platforms. You can also create a list of people you have in your contact list.
You can also buy an email list. This is a controversial topic because some people think it's an unethical way to grow your list and others feel that it's a necessary part of the business.
If you do buy an email list, then be sure to verify the email addresses before sending it. Also, don't be tempted to buy a list of emails with a low spam score. No matter how cheap the list is, it's not worth your time and money.
Engage More Audience by Automating your Email Marketing Campaigns with MailSend Sign Up 14 Day Trial
Consider a Specialized Welcome Campaign
The specialized welcome email campaign systems are a great way to show your new subscribers that you value their business. By sending a series of welcome emails, you can build a relationship with your new customers and give them the information they need to get the most out of your products or services.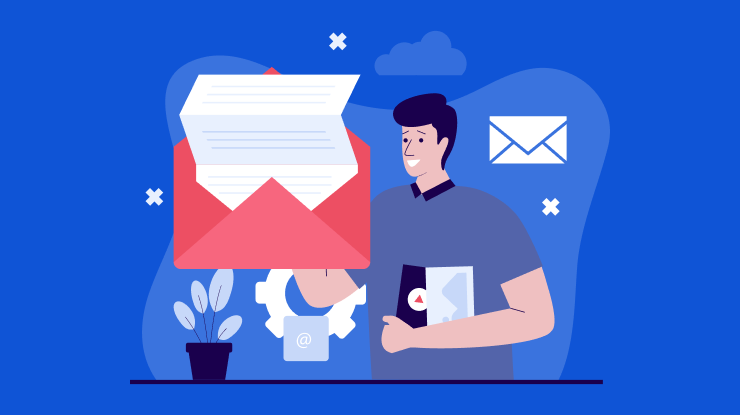 To create a welcome email campaign, you need to decide what information you want to include in your emails. You'll want to introduce your business and explain what you offer, but you'll also want to give your subscribers a taste of your company's personality.
Final Thoughts
In conclusion, automating emails to your blog subscribers can save you a lot of time and hassle. By using an email automation software, you can easily set up a system that will automatically send out emails to your subscribers whenever you publish a new blog post. This can be a great way to keep your subscribers up-to-date on your latest content, and it can also help you build a stronger relationship with them over time.
Send automated emails to your subscribers with the help of MailSend. We are an automated email sender that lets you manage drip campaigns. With MailSend, you can boost your email marketing efforts by creating, sending, or scheduling newsletters. Sign up now!
What Makes the Best Email Marketing Software?
#1
Send unlimited newsletters and promotional emails to your contacts
#2
Create multi-step email sequences using visual flow designer
#3
Choose your own email gateway provider or get 5000 user emails every month for FREE
#4
Personalize your email using merge functions and dynamic images
#5
Trigger marketing automation rules based on email opens or clicks
#6
Assure GDPR compliance and double opt-in consent
#7
Send bulk emails to unlimited subscriber lists in different projects
#8
Generate and analyze the detailed reports on email campaigns
#9
Unbelievable pricing - the lowest you will ever find
#10
Everything your business needs - 50 apps, 24/5 support and 99.95% uptime
Join the SaaS Revolution
All-in-One Suite of 50 apps

Unbelievable pricing - ₹999/user

24/5 Chat, Phone and Email Support