10 Email Marketing Terms Every Marketer Should Know
Email marketing is a great way to build relationships with your customers. Here are 10 email marketing terms every marketer should know.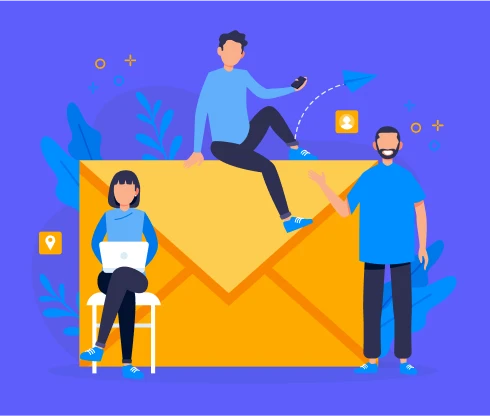 If you own a business, the chances are that you have tried various means to market your product to consumers. Be it physical campaigns or billboard advertisements, sometimes even television commercials or radio jingles, whatever form you might have taken, the goal was to get your product into the view of the consumer. But did you know there's another method you could use to achieve this same feat, which is a method that every marketer should consider when devising new plans for marketing goods? This method is known as email marketing.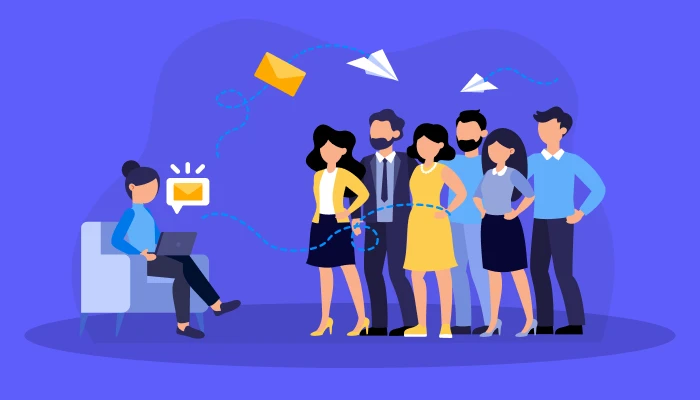 The act of sending a commercial message or messages via email, usually to a group of individuals, is known as email marketing. Every email that is sent to a potential or current consumer might be considered email marketing in the fullest sense. It entails sending messages, advertisements, soliciting business, or soliciting purchases or donations by email. Email marketing emails to advertise a company's products and services while also incentivizing client loyalty. Email marketing is a method of informing people on your email list about new products, promotions, and other services. It can also be a softer pitch to educate your audience about your brand's worth or keep them engaged in between transactions.
Now, before we go on, you must know that there are some technical aspects to email marketing. This includes the use of email marketing terms. These terms are necessary to truly distinguish this method from other methods in its own truly unique way. Email marketing terms are words or phrases that marketers frequently use throughout their campaigns. They are usually unclear to the average joe and can even confuse an average marketer if they are not made familiar with these terms. To properly analyze your email campaigns, you must understand when and where to employ specific standard email marketing terms, as well as, their meanings.
Your email marketing automation strategy revolves around email marketing. Whether creating a landing page or initiating a drip campaign where people who take a specified activity are sent a series of [automated emails, you can select the number of emails to send and the rate they are sent for every specific training.
These emails can be customized by including information such as the recipient's name and particular references to the action they took. It's all tied to the fundamentals of email marketing in some way. Bob Frady, the CEO & Founder of Hazard Hub had this to say about email marketing;
""Not enough talk about the importance of brand in email. Customers don't sign up for email – they sign up for your brand."" Before we break down a few email marketing terms, we should first understand the types of email marketing strategies used today.
Types of Email Marketing Campaigns
There are different types of email marketing campaigns present in the market. Some of them are: :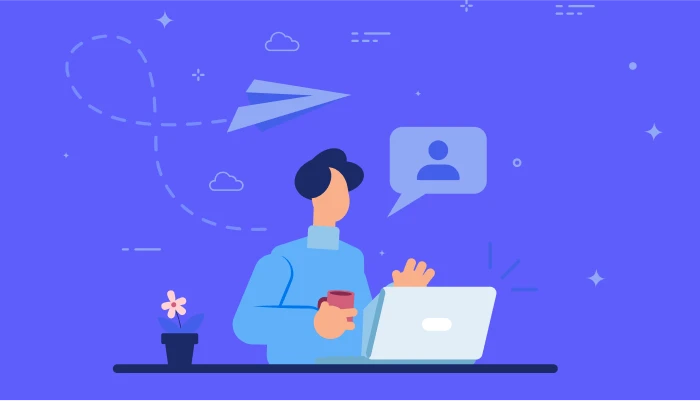 1. Email Newsletter: Email newsletters are just one of the most common and popular email marketing tactics. You may utilize email newsletters to deliver helpful information and resources to your subscribers as a small business. Create engaging material, including thought leadership, how-to's, and news about new services/products, to offer value to your subscribers' inboxes.
The email newsletter is a one-time communication that can provide promotional messages, account information, product updates, and other information. An email newsletter, when done correctly, can aid in brand recognition and exposure. In addition to all this, you should consider the following because every audience is different, it's crucial to try out multiple forms:
Length of content
Information Types
Image and text placement
Design
Action Is Needed
2. Promotional Emails: Promotional emails are an excellent way for your small business to increase sales, sign-ups, and introduce new product offerings. Offers that entice and encourage your targeted consumer to buy a new product or service are included in promotional emails.
Use promotional emails to reward loyal customers with special offers, introduce new products or services, and cross-sell products to your existing customers.
3. Retention Emails: Consider Retention Emails for your small business if you have any experience with email marketing campaigns. Your small business can keep the channels of communication open by sending a message asking for feedback/opinion or an offer to subscribers who haven't interacted with your company or marketing campaigns in a while.
Retention Emails are a very effective email campaign strategy for keeping your hard-won customers.
4. Transactional Emails: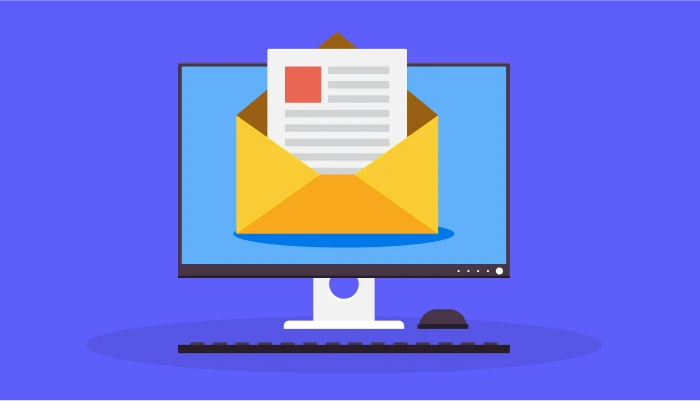 Transactional emails include things like email receipts, invoices, billing statements, and order confirmations. User behavior is what sets them off. Transactional emails are an excellent way to convert a periodic email into a link to your website.
For example, email receipts have a high open and click rate. Transactional emails, which include order, shipping, and return/exchange notifications, engage customers to a greater extent. The high open and click rates highlight the potential for businesses to cross-sell products and services to highly engaged customers via transactional emails.
5. Acquisition Emails: Acquisition Emails can assist your small business in acquiring clients who have signed up to receive your emails but have been able to have them converted. You can demonstrate the value of becoming an active customer to folks on your email list by producing appealing offers and helpful articles.
Acquisition emails are a terrific method to move leads through the conversion funnel more quickly, develop your business and generate more income and target individuals who have shown an interest in what you have to offer.
10 Email Marketing Terms for You
Here is a list of email marketing terms for you that shall deepen your knowledge about email marketing:
1. A/B Slip Test: It's a technique for comparing the outcomes of two emails and drawing conclusions from them. You prepare two or more variations of an email, labeling them A, B, C, and so on, as the name suggests. You test it on various people and compare the results to see which has the most significant impact. The subject line, sender name, or email content could all be changed to produce several versions.
In a nutshell, you build two copies of an email campaign and send them to a tiny percentage of your whole list of subscribers. Then, you can compare the open and click rates of the two versions. You can send the better-performing campaign to the remaining recipients based on this information.
2. Above the Fold: A section of an email message that can be seen without having to scroll down. The information that shows above the fold section is given special attention in site design, print media, and email marketing. Every email is opened and read-only for 51 seconds in our world.
As a result, it's critical to generate an excellent first impression for your emails to be read. The text in the column above the fold will be read first by readers. This area is responsible for attracting users. This column determines the success or failure of your email campaign. This was once a printing phrase for indicating the top of a newspaper.
3. Authentication: In the same way that an email authentication works. Every email message has this information. It identifies the sender of the email and the servers that delivered the data. This information is used to determine whether an email will be delivered to the inbox or filtered as spam.
Email authentication allows you to confirm whether an email is from you or your company. It is the process of establishing the sender's digital signature. It safeguards the reputation of a brand, sender, or corporation. It is the most crucial component in enhancing your deliverability. In email marketing, there are four main methods of authentication:
4. Bounce: Bounced emails are not delivered to the intended recipient. Soft and hard bounces are the two types of bounces. A hard bounce occurs when an email address does not exist or when the server blocks your emails. Meanwhile, transitory issues such as emails being too long or the recipient's mailbox being full might be referred to as soft bounces.
The bounce rate is the degree of emails that do not appear in the inbox of your recipients. Hard bounces, soft bounces, or both can be measured. The bounce rate is measured and calculated as a percentage. It's a metric for how many emails a service has returned. A bounce can occur when a subscriber's email address has changed, their inbox has become full, or a server has been inaccessible.
5. Block: There is a severe email deliverability issue. When none of a sender's email messages are delivered, this is known as a block. When an email server or mailbox provider fails to provide an email message, the email is blocked.
Some popular mailbox providers block email from reported domains and IP addresses that send spam, viruses, malware, or content that violates email policy and spam filters.
Email block occurs when spam filters or other factors prevent your emails from being sent. This usually happens when you exceed Gmail's daily sending limit or send a spam-looking email.
6. Click-Through-Rate: The ratio of users who click on a specific link that takes them to a blog, website, or desired place to the overall number of people who view an email, page, or advertisement is known as the click-through rate. It is based on the number of people who clicked on the link after receiving the email. It's used to determine how effective an email campaign is.
To evaluate the effectiveness and success of an email campaign, most marketers count the number of opens or bounce rates. According to data and studies, Sundays had the highest click-through rates compared to other days of the week.
7. Deliverability: One of the most critical parts of an email marketing campaign is email deliverability. It is crucial for an email marketing campaign to succeed if the message enters the recipient's inbox. Every business and email marketer's most common query is, ""How do I ensure that my emails are delivered to the recipient's mailbox?"" Deliverability refers to how well your emails make it to your recipients' inboxes without bouncing or being labeled spam.
8. Email Harvesting: Email harvesting is when a person collects a list of email addresses from similar industries or interests to send a mass email. There are particular email harvesting tools available to make your task easier. Harvesting emails without the user's permission is prohibited in many countries.
Instead of bombarding users with emails, make sure you get their consent first. The spammer obtains people's email addresses by searching for them online and then adding them to a list without their permission.
9. Merge Tags: These are the tags that you may use in your email content to automatically and dynamically add consented data based on the field value. The most common use of merge fields is to address your emails to your contacts or leads using their first names. This provides the email with a personal touch.
Email addresses, interests, and occupations are just a few instances of different merging tags.
10. Spam: Unsolicited email is referred to as spam. It's an email message you didn't want and didn't need. Spam does not apply to all unsolicited emails. If your email marketing activities aren't up to par, those emails are likely to land up in spam, affecting all of your email marketing results. Purchasing a list from a third party is one of the most common ways to get up in spam, among other things.
So, to avoid ending up in the spam folder, make sure to follow the best practices and processes. Spam not only impairs the delivery of your emails but also leads to abuse complaints against the ESP you're utilizing. Spam can be defined in two ways. The first is the CAMSPAM Act's and Canada's CASL legislation's legal definitions of spam. The other report comes from subscribers, who define spam as any unwanted email communication.
Engage More Audience by Automating your Email Marketing Campaigns with MailSend Sign Up 14 Day Trial
Conclusion
Email marketing is a vital tool for acquiring, engaging, and retaining customers. Your small business can tremendously profit from an effective email marketing campaign, and, the best email marketing tool. To meet your small business objectives, make sure you use the right email marketing plan. Remember that if your client or target views your email as extremely valuable, they are more likely to forward it and share it with others (make sure always to include your social media share buttons). So, in addition to whatever marketing plan you and your team have decided to use to push and market your product, now that you are familiar with email marketing terms, you can add it to the portfolio.
What Makes the Best Email Marketing Software?
#1
Send unlimited newsletters and promotional emails to your contacts
#2
Create multi-step email sequences using visual flow designer
#3
Choose your own email gateway provider or get 5000 user emails every month for FREE
#4
Personalize your email using merge functions and dynamic images
#5
Trigger marketing automation rules based on email opens or clicks
#6
Assure GDPR compliance and double opt-in consent
#7
Send bulk emails to unlimited subscriber lists in different projects
#8
Generate and analyze the detailed reports on email campaigns
#9
Unbelievable pricing - the lowest you will ever find
#10
Everything your business needs - 50 apps, 24/5 support and 99.95% uptime
Join the SaaS Revolution
All-in-One Suite of 50 apps

Unbelievable pricing - ₹999/user

24/5 Chat, Phone and Email Support