How to Improve Your Email Click-Through Rate (CTR) in 2022
Looking to improve your email click-through rate? This guide provides actionable tips and strategies to help boost your CTR.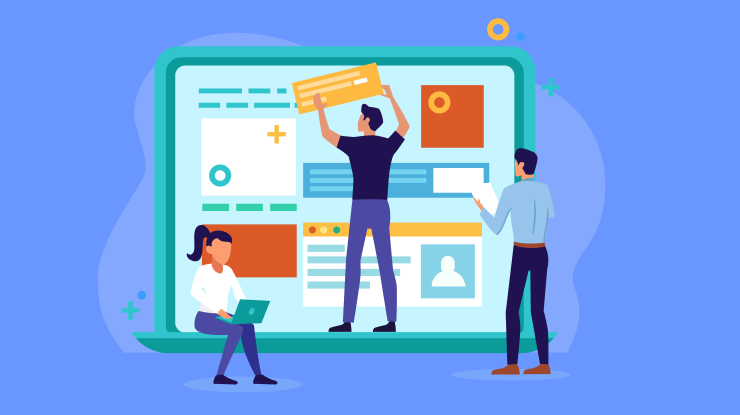 Email marketing can help you reach new potential customers and engage with existing ones. It can help strengthen your brand and encourage customers to take specific actions. The challenge in email marketing is no longer email deliverability or email open rates but getting your target audience to click on the email campaign and propel them to perform the requisite actions.
Understanding Email Click-Through Rate
Email CTR is a crucial metric for marketing professionals because it allows them to gauge the success of their email campaigns. It is a ratio of the number of people who clicked on your email campaign to the total emails sent out. The higher the CTR, the better. Several factors can affect CTR, so it's important to be aware of the most important ones. This will help you make informed decisions about email design and your marketing strategy.
What's a Good CTR?
Several ways can be done to measure your progress and improve your CTR over time. For example, you can track your open rates, clicks, and other campaign metrics using email marketing software. The appropriate CTR for your business will depend on factors such as your budget, campaign objectives, and audience size. Different sectors and industries will have different rates for their campaigns.
To improve your CTR, start by segmenting your email list so that you can send targeted messages to specific groups of people. This will help ensure that your message is relevant to the recipient and increase the likelihood that they will take the desired action. In addition, make sure to test different subject lines, calls to action, and email content to see what works best for your audience. Finally, pay attention to the timing of your emails; sending them at the right time can make a big difference in engagement.
What Emails Have the Highest CTR?
As email marketing can be a really effective way to reach out to potential customers, it's important to ensure your emails are as effective as possible. Many things can influence the number of people who click through on an email, for example, the type of email, what images and videos are included, and how interesting or engaging the email is.
By taking these things into account, you can ensure that your emails are more likely to be clicked on. It's also worth considering that people generally have a short attention span, so keeping your emails concise is a good idea. Experimenting with different techniques is a good way to see what works best with your audience.
How to Increase Email CTR?
Achieving higher email click-through rates can be challenging, but if you want to connect with your market and truly drive conversions, you need to do the following: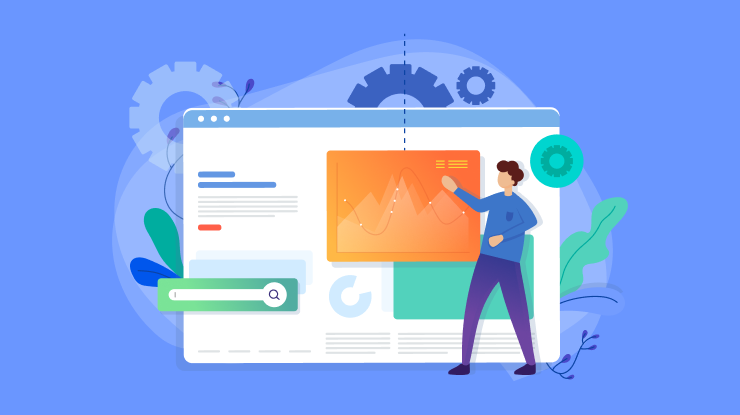 1. Personalize Your Emails
To increase the likelihood that people will click on links in your email, it is important to make the email relevant to the individual reader and to add elements that will grab their attention.
There are numerous ways to personalize your marketing emails to improve customer engagement. This could involve adding the customer's first name to the subject line, sending product recommendations based on their previous buying behavior, personalizing images, creating tailored offers for different customer categories, and sending personalized cart abandonment emails.
By taking the time to personalize your marketing emails, you will be able to improve your customer engagement and create a more positive customer experience. Make use of personalization software to personalize your emails.
2. Use Click-Worthy Subject Lines
The email click-through rate (CTR) is the percentage of people who click on a link in an email. A low CTR can be challenging to improve, ultimately affecting your business' performance.
To increase your email CTR, you must come up with catchy subject lines that will grab the user's attention. Next, use keywords in your subject line to help improve the click-through rate. Finally, test different email subject lines to find out which works best for your business.
3. Use Relevant Content
To make sure your email stands out and gets clicked, ensure the content is laser-focused on your audience and written engagingly. Use images and videos complimenting the text, and include a CTA button that links to a relevant landing page.
As a business owner, you always want to ensure your email stands out in a crowded inbox and gets clicked by your target audience. To do this, you need to ensure your email content is laser-focused and written engagingly. You can also use images and videos to complement the text.
4. Send Fewer Emails
It's generally a bad idea to send many emails to your customers since this is likely to annoy them. Instead, focus on sending fewer emails, but ensure that these emails are likely to get a good response from readers, such as by including links they can click on. This will reduce the chance of your emails being marked as spam and increase the chance that they'll be noticed and read.
5. Segment Your Email List
Organize your mailing lists into different groups based on what type of content they would find most useful. This allows you to send more targeted emails with information that is more likely to interest the recipient. In addition, use call-to-action buttons customized for each group of subscribers. This will help reduce the time they spend searching for something else on their screen and increase the likelihood that they will click on your CTA.
6. Time Your Emails Well
Some studies have examined why certain days of the week are more successful in getting people to click on emails. It is important to send emails at the right time of day so that they are more likely to be opened and responded to.
There are a few different theories as to why certain days of the week are more successful for email open rates. One theory is that people are more likely to check their email first thing in the morning on Mondays, so sending emails then may increase the chance of seeing them. Another theory is that people are more likely to have time to read emails on Fridays, so sending them then may increase the chance that they'll be read and responded to.
Experimenting with different days and times to see when your audience is most engaged is important. Then when you find the time that works best for you, stick with it. You can make changes as you proceed and notice improvements.
7. Use Fewer CTAs
If you have too many CTAs in your email, it will likely have a low click-through rate. Having just one CTA and ensuring it is valuable will help increase the click-through rate. The best way to get someone to click on your CTA is to make it eye-catching and relevant to the reader. Make sure it stands out against the background, and keep the text clear and concise. Place the CTA somewhere near the beginning of the email, so it's one of the first things the reader sees.
8. Include Eye-Catching Visuals
If you want your email to be successful, including images. In an analysis of 5,000 email campaigns, those with images had a 42 percent higher CTR than those without them. Images will help capture the reader's attention, make your email more visually appealing and increase your click-through rate. Use high-quality images relevant to your email's topic, and ensure they are appropriately sized for email delivery.
Engage More Audience by Automating your Email Marketing Campaigns with MailSend Sign Up 14 Day Trial
9. Make Use of Social Sharing Icons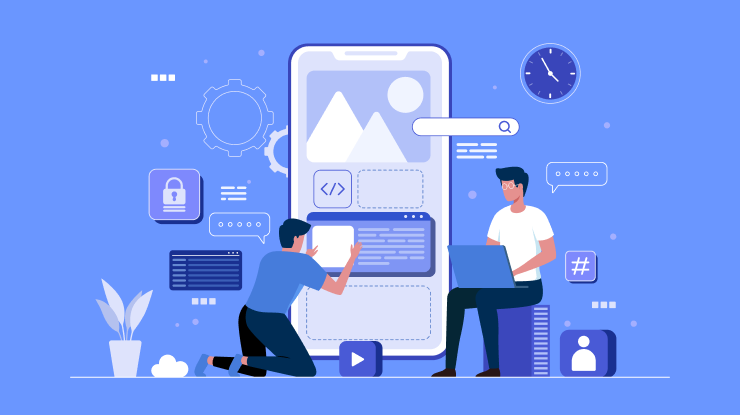 If you want to make your email campaign more successful, try adding interactive content. This will keep recipients engaged and interested. You can also add social sharing icons, like Facebook and Instagram, to encourage people to share your content. This will increase your click-through rate and could convert new readers into customers.
10. Optimize for Mobile
Most people are now opening their emails on their smartphones, which has increased significantly in recent years. This trend will likely continue as more people use their smartphones for everything.
If you want people to click on your emails when they open them, ensure the email template works well on mobile devices. This way, it will look good no matter what device someone uses. For an even better effect, consider using email design services to create a professional look for your emails.
11. Perform A/B Tests For Your Email Campaigns
A/B testing compares two versions of something (like an email) to see which one performs better. It's usually done by sending one version of the thing to one group of people and the other version to another group. Then, you compare the results to see which version did better. You can use A/B testing to see which email format gets more views and clicks. This can help you determine which format to use for future email campaigns.
Conclusion
To improve your email click-through rate in 2022, you should consider using personalization, segmentation, and timing strategies. Additionally, make sure your email content is high-quality and relevant to your audience. Following these tips can improve your email click-through rate and engage your subscribers.
MailSend is an email marketing software that lets you access email marketing tools and plan campaign strategies. You can send unlimited newsletters to your email subscribers, create newsletters using a visual drag-and-drop builder and professional templates, set up marketing automation rules for endless projects, contacts, and subscribers, and hyper-personalize with merge fields using built-in advanced custom functions. If you want to set up your own email marketing automation, MailSend is the software for you! Sign up today!
What Makes the Best Email Marketing Software?
#1
Send unlimited newsletters and promotional emails to your contacts
#2
Create multi-step email sequences using visual flow designer
#3
Choose your own email gateway provider or get 5000 user emails every month for FREE
#4
Personalize your email using merge functions and dynamic images
#5
Trigger marketing automation rules based on email opens or clicks
#6
Assure GDPR compliance and double opt-in consent
#7
Send bulk emails to unlimited subscriber lists in different projects
#8
Generate and analyze the detailed reports on email campaigns
#9
Unbelievable pricing - the lowest you will ever find
#10
Everything your business needs - 50 apps, 24/5 support and 99.95% uptime
Join the SaaS Revolution
All-in-One Suite of 50 apps

Unbelievable pricing - ₹999/user

24/5 Chat, Phone and Email Support