11 Creative Email Newsletter Building Tips
Learn 11 amazing email newletter building tips for a successful email list and getting better results from your email marketing.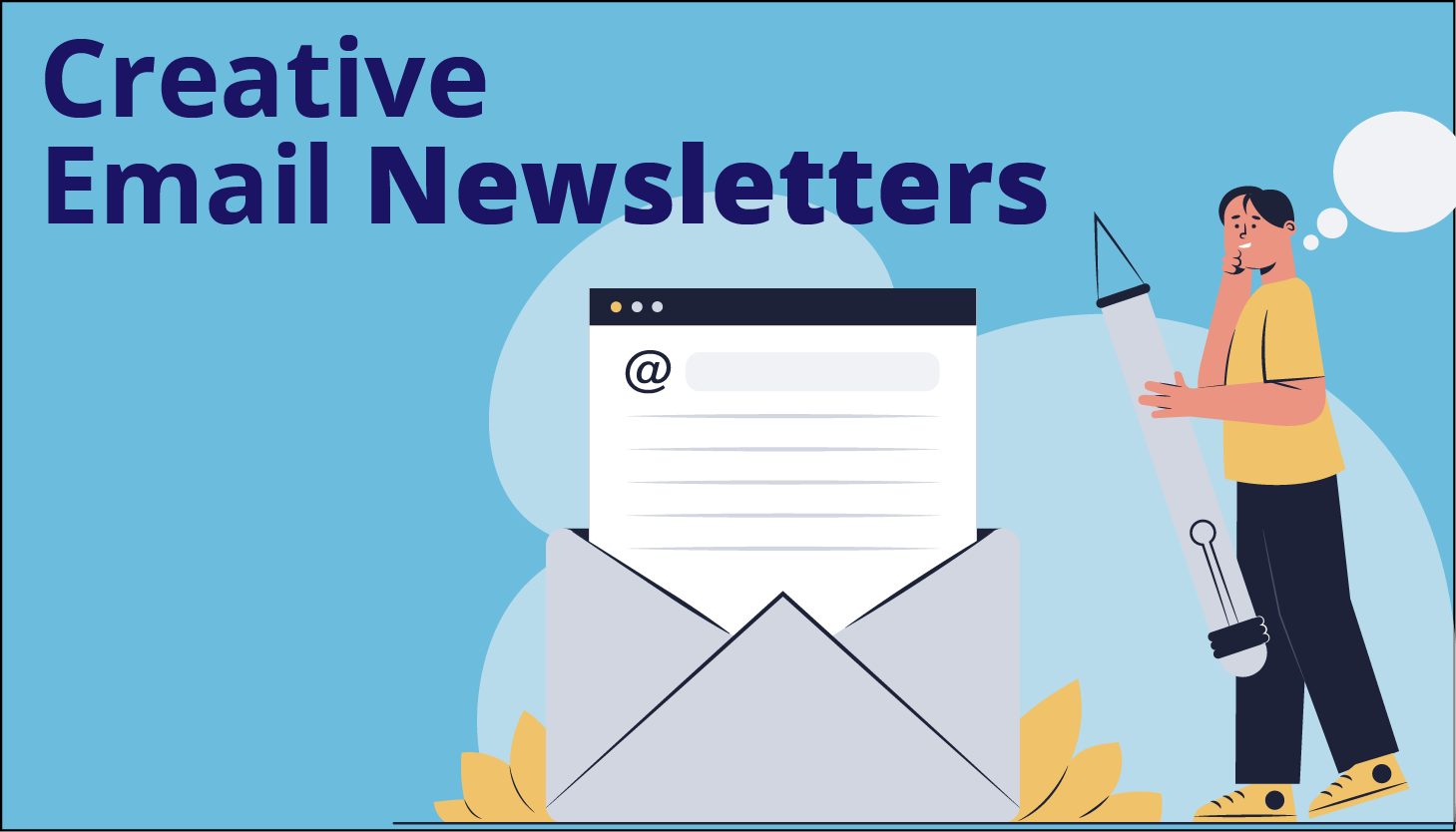 What's one of the greatest ways to convey all the amazing offers, deals, and tips you have with your customers? Newsletters! Email-marketing has proven time and time again that it connects with people in the most effective way.
Undoubtedly, it stands on the pillars of an excellent email newsletter. What constitutes a click-worthy creative newsletter though? What gets people to open and read one? How is the strong connection established through an online readable document? The answers to these questions lie in the sole factor of human psychology. It is always a great combination of eye-catching graphic elements, compelling copy, and powerful CTAs that get subscribers to click.
Companies have often experienced high unsubscribe rates after a certain point of time in their email marketing campaigns. And, there may be several reasons for that, one of which is definitely a lack of creative inducement. It takes more than just pretty fonts and big words to get people to click-through into your website. More importantly, it takes a winning email marketing strategy and an efficient email marketing solution to reach out to customers and influence their purchase decision.
Starting with the basics, let's take a look at what constitutes a creative Newsletter.
What Makes a Good Creative Email Newsletter?
As mentioned before, a good email marketing strategy is what forms the foundation of a creative newsletter. Depending on the objectives of individual campaigns, newsletters can be created using intelligent email marketing software solutions.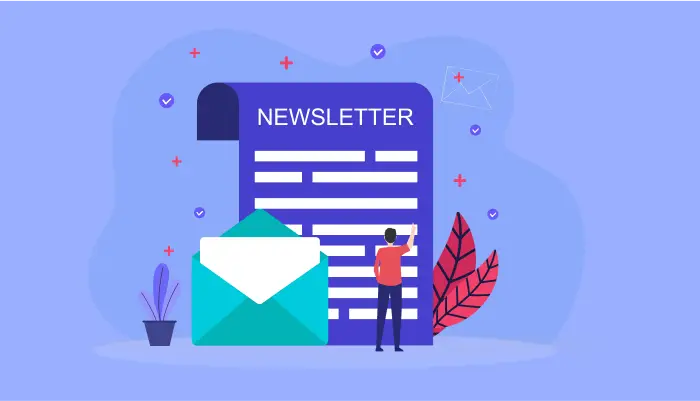 What is an Email Newsletter?
An email newsletter is essentially a digital document talking about various things including news, updates, tips, offers, deals and more pertaining to a brand. They are typically used for different purposes including increasing engagement, gaining more subscribers or followers, improving sales, promoting products or services, promoting events, generating more website traffic, etc. They are usually a part of email marketing campaigns and can be sent on a daily, weekly, monthly, or even quarterly basis depending on the objectives of the campaign.
There are three aspects of a newsletter that directly impact its effectiveness:
1. Copy: The copy or the body of the newsletter is perhaps the most powerful and significant element that contributes towards its effectiveness. When writing the content, you need to carefully think about the purpose of the letter and craft compelling text using powerful words and solid persuasive facts. Nothing beats the influence a great piece of content can deliver. When writing copy you must also remember to be clear and concise. You also need to utilize customer profile information to provide personalized content. As we all know by now, the more personalized and fine-tuned a message is, the higher the chances for them to click through.
2. Visual Elements: The second element that contributes greatly to the success of an email newsletter is aesthetics, that is, the graphical composition of the newsletter. There are scientific and logically formed combinations of colors, fonts, shapes, and other creative elements proven to appeal to the human mind and eye. Granted, as an entrepreneur with no real knowledge about graphic design, you may not know of the science of creating visually appealing content. This is why you have top-notch email marketing software solutions out in the market, ready to take care of it for you.
Engage More Audience by Automating your Email Marketing Campaigns with MailSend Sign Up 14 Day Trial
To make newsletters more engaging and inviting for subscribers it features a form builder as well with which you can collect responses or receive feedback, create surveys, offer contests for subscribers to participate in, and more. Apart from newsletter creation, Mailsend also comes with a simple drip campaign builder where you can visualize, plan and create effective email-drp campaigns. You can create appropriate attractive newsletters to complement your email-campaigns and combine the two to set your email marketing plan in action. In addition to email-campaigns, Mailsend also helps prepare important reports and metrics such as open rates and click-through rates that are crucial for growth. It also provides essential integrations with SendGrid and Mailgun to ensure deliverability.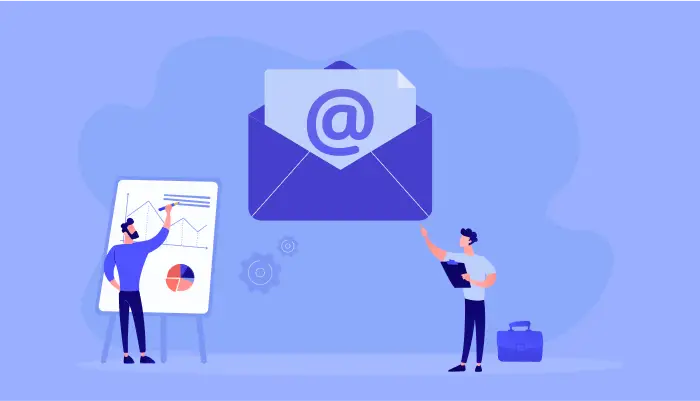 3. Subject Line: The third and perhaps the most crucial element that directly affects the open rate of an email is the subject line. Needless to say, you need to be as clear, concise, and as persuasive as possible with your subject. A creative newsletter offers an irresistible urge to open the email and view the content. This means that the subject line should also serve as a short preview of the email content. It should ideally provide a glimpse of the value that they are likely to receive from the email. Per the latest trend of hyper-personalization in email marketing, you can utilize dynamic email content on the subject line to make it more resonating and relatable to customers.
You can use website email analytics and cookies to gather specific subscriber information to provide exactly what your subscribers want to hear from you. Each email newsletter created with personalized content and visually appealing graphics is sure to convert into a sale if it offers the right deal to the right customers at the right time. Sales and marketing coach Jose R Rosado spells out his detailed step-by-step guide on how you can create a winning email newsletter In This Post. Now, we know what makes a good newsletter, here are 11 tips on how you can build the most creative newsletter.
11 Tips to Build the Most Creative Newsletter:
The aforementioned information must have given a fair idea about email marketing and newsletters. Explore the following tips to create creative email newsletters:
1. Choose the Right Email Marketing Tool: The most important step to ensuring that your emails are effective is to get an efficient email solution that compliments your email marketing strategy and your team's needs. Most companies make the mistake of choosing a solution that is merely popular or one that comes with the Most Features.
Engage more audience by automating your Email Marketing Campaigns with MailSend Sign Up 14 Day Trial
However, what you need is a combination of value and practicality. For example, if your company is in an acceleration stage, then you will need a solution that is easy to scale and handles load well. Similarly, if your team is working on a remote basis and is scattered across the country, then you will need a cloud-based email solution instead of an on-premise one.
In terms of creativity, if you are just starting and you cannot afford to have a design team in place, you can deploy a solution that offers good email templates to start with and is also easy to use, like Mailsend. This way, you need to consider your specific state of affairs in business, prioritize your needs in terms of features and choose a solution that best fits your business model.
2. Decide and Stick to a Primary Goal for Each Newsletter: Some newsletters tend to convey too many ideas all at once. It will only confuse your subscribers and make them bounce. Decide on a single and solid primary goal for each newsletter instead. Think about whether you are writing to attract more visitors or increase engagement or get customers to sign up for an event etc. Craft your entire email with the primary goal in mind, which means you need to have a single call-to-action at the end. Sticking to one specific objective will help you put the rest of your email in place.
3. Do not Go Overboard with Design Elements: It is common practice for inexperienced marketers to use a lot of design elements in their emails in an attempt to make the newsletter attractive. However, what needs to be remembered is that it is always a minimalist design that makes a creative newsletter. Rather than using a lot of colors and fonts, it is always a good idea to stick to a maximum of two or three colors and one or two font styles.
""Simplicity is the ultimate sophistication."" – Leonardo Da Vinci
Until you get the hang of it, you can always rely on newsletter templates provided by top-notch email marketing solutions like Mailsend.
4. Define your target audience: Clearly identify the demographics, interests, and needs of your ideal audience. For example, if you're creating a email campaign to hire talent about recruitement process, your target audience might be recruitment agencies or consulting agencies who are interested in provide job seekers
5. Use High-quality Images and Graphics: One thing that never fails to catch attention, no matter what kind of marketing collateral you use, is a high-quality image. Some of the biggest names in the world including the likes of Ralph Lauren, Charlotte Tilbury, and Apple use only the highest resolution for their images. Make sure your solution supports high-quality images and uses ones with deep meanings that convey what you want to say most creatively.
6. Use Trending Elements that Resonate with Your Brand Voice: There is nothing wrong with following a trend in graphic design as long as it fits your brand voice. Do not be afraid to try out formats like GIF in your content to make it interesting for your readers. An image that moves, is almost a sure-fire way to grab attention. Add value to it by making it relatable and you are guaranteed a click. You can also make use of normal video content and simple animations to add movement and color to your emails.
7. Incorporate Gamification and Interactive Elements: Just like GIF images, another popular and guaranteed way to grab and sustain reader attention is to use gamification. Everyone loves to play games no matter what age they are. Get your subscribers to interact and engage with your content by including games, contests, pop quizzes with rewards and surveys. Email solutions like Mailsend support amazing interactive elements like forms to help business owners make creative newsletters.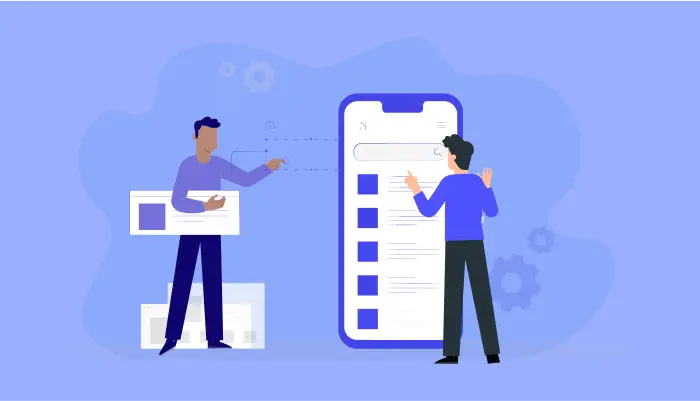 8. Make Your Emails Mobile Responsive: In this day and age, any piece of digital content is likely to be opened and read on a mobile phone. The same applies to email as well. Make sure to use mobile responsive designs in your newsletters so that the effort you put into making a creative newsletter pays off. Statistics suggest that an email that fails to load correctly on a phone is likely to get deleted before even getting opened.
9. Add Personality to Your Emails with Branding: Never forget to use creative branding elements throughout your email design. You can always start with a creative email newsletters template to form the design, but always remember to customize it to fit your brand with colors, fonts, and other elements. It adds more personality to your emails and gets your brand registered in the minds of the readers.
10. Talk About Your Goals and Upcoming Product Launches: You don't have to stick to news, announcements, and other conventional one-way formats of content. If you have plans to launch some new products or services in the future or if you have any other growth plans for your brand you can talk about that as well in your newsletters. Ask them for their opinions and feedback, get them to participate, join in on your growth and build excitement.
11. Use Email Retargeting for Better Resonance: As mentioned before, a creative newsletter is one that always resonates and speaks to your audience. And, one of the most effective ways to bank on resonance is to use email retargeting campaigns. Install cookies and user analytics to monitor customer behavior and utilize the information to send retargeted emails to segmented groups to maximize conversions.
To build the most creative newsletter, one thing you must always keep in mind is building a connection. Minimalist graphics with relatable content and a strategically persuasive call to action are bound to work.
Conclusion
Email newsletters are a great tool for driving engagement and conversions. However, building an effective newsletter can be challenging. In this blog, we provided 11 creative tips for building an email newsletter that will engage your subscribers. To learn more about the benefits of email newsletters and avail them, check out MailSend by 500apps. Investing in B2B email campaigns can be extremely beneficial for businesses. By taking the time to optimize their campaigns, businesses can see a significant return on investment.
What Makes the Best Email Marketing Software?
#1
Send unlimited newsletters and promotional emails to your contacts
#2
Create multi-step email sequences using visual flow designer
#3
Choose your own email gateway provider or get 5000 user emails every month for FREE
#4
Personalize your email using merge functions and dynamic images
#5
Trigger marketing automation rules based on email opens or clicks
#6
Assure GDPR compliance and double opt-in consent
#7
Send bulk emails to unlimited subscriber lists in different projects
#8
Generate and analyze the detailed reports on email campaigns
#9
Unbelievable pricing - the lowest you will ever find
#10
Everything your business needs - 50 apps, 24/5 support and 99.95% uptime
Join the SaaS Revolution
All-in-One Suite of 50 apps

Unbelievable pricing - ₹999/user

24/5 Chat, Phone and Email Support