Ultimate Guide To Newsletter Software
Get the ultimate guide to newsletter software. Find out what is the best newsletter software, how to use it and where to get it.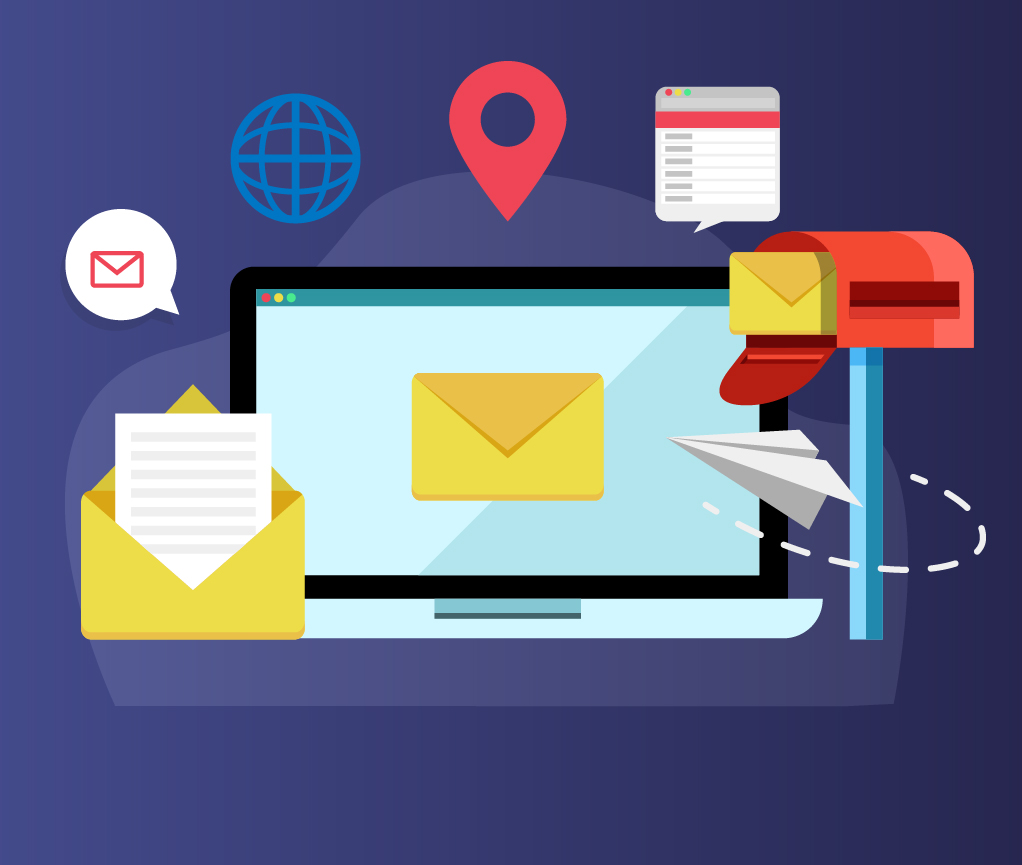 Newsletters are an established and effective way to connect with readers. The numbers have been proving it for the past several years.
According to statistics, publisher newsletters have an open rate of up to 22%. This means that 22% of the customers you send out emails to will definitely see your content. In comparison to Facebook, the same value turns out to be only a fraction of your Facebook audience. This is because email marketing is still one of the most powerful ways to reach out to customers. Apparently, almost 269 Billion emails are sent per day, with 4.3 Billion users around the world. And according to a study conducted by ExactTarget, 77% of people prefer receiving marketing messages through email, without any other close second medium.
With all of these figures, it is pretty clear why email marketing still tops the list of email marketing strategies for businesses, especially in B2B, even in this digital age. It is a gold mine of opportunities. Attractively created email newsletters with enough substance and cleverly crafted personalized subject lines are bound to induce customers to not only open and read, but also click through to your website or landing page.
This is precisely why it is important to put ample thought and creativity into creating email newsletters. They hold the potential to convert a marketing qualified lead into a sales qualified lead and maybe even a sale.
Newsletters: An Overview
A newsletter is an online message that is sent to customers on a regular basis for marketing purposes. The intent can be anything from making announcements about new product launches, informing customers about changes to the brand or products, notifying customers about offers and deals, and following up with other relevant information.
It is tailored in a visually attractive way with engaging content meant for any of the purposes mentioned above. For example, a clothing brand may send weekly or daily newsletters on amazing offers and deals on their eCommerce store, while a software solutions provider in B2B may send weekly newsletters about insights and blog content on different software topics, which are basically meant to showcase the company's expertise on the subject.
Typically an email newsletter will contain the following elements:
An attention-grabbing subject line
A body with engaging and useful content meant to induce action from the reader
Interesting graphical elements to make the newsletter attractive
Links to direct the readers to different sources
A CTA to induce action
Links and graphics are not essential elements of a newsletter, although companies typically do include those in order to make it easy for the readers to take action. As mentioned before, all of these elements will be tailored to the specific objectives of the email, depending on the type of business.
What Constitutes a Good Email Newsletter?
It is always a combination of a compelling subject line, powerful content, engaging visual elements and an effective call to action that makes a good email newsletter.
The Social Ms share 15 amazing content ideas that you can use in your newsletters here.
Are You Using The Full Power Of Your Email List? Sure? #emailmarketing #newsletter https://t.co/5dOAY3Ri2z

— Jonathan Gebauer (@jogebauer) December 7, 2020
Companies often use feature-rich newsletter tool to create and send attractive emails in bulk to leads and prospects. This allows them to target multiple at the same time, saving time and effort. Moreover, newsletter software typically comes with a host of interesting elements with which to create attractive emails. Most of them also offer tried and tested newsletter templates to start with. This takes the stress off of finding the right combination of graphics and content to catch the attention of readers.
Mailsend is one such efficient newsletter software solution or email marketing solution that features an easy-to-use drag and drop email builder. It offers an array of interesting elements that you can easily use to craft the perfect email newsletters. It also comes with automation features, using which you can automate and schedule regular emails to be sent to prospects along with a drip campaign builder that allows you to create a sensible train of emails to nurture leads. If creating attractive newsletters is overwhelming when you are just starting out, Mailsend also offers a range of email templates that are almost guaranteed to be opened
Purpose of Email Newsletters
Email newsletters serve several purposes starting from informing customers about an offer to enhancing personal relationships. A few common purposes include:
Ensure promotion of products or services
Nurture leads and brings them to the point of making a sale
Update customers about the latest offers and new launches
Send personalized messages according to customer behavioral analytics to individual customers
Build trust and credibility with authoritative content
Enhance brand reputation and recognition
Drive traffic to the website, blog, or social media pages
Give announcements related to events and programs
Steps To Creating a Winning Newsletter
Email newsletters are a great way to stay in touch with your audience. Here are a few steps to create a newsletter that is going to win hearts:
1. Define Specific Goals of Sending Newsletters: Before even beginning to create a newsletter, it is important to have properly defined specific goals for the campaign that you are about to create. What demographic of people are you targeting, what kind of content are you going to create, what is the frequency of emails in the campaign for each type of lead etc? It is a combination of such details that lets you craft sensible drip campaigns for which you can create appropriate newsletters to be sent at each stage of the campaign.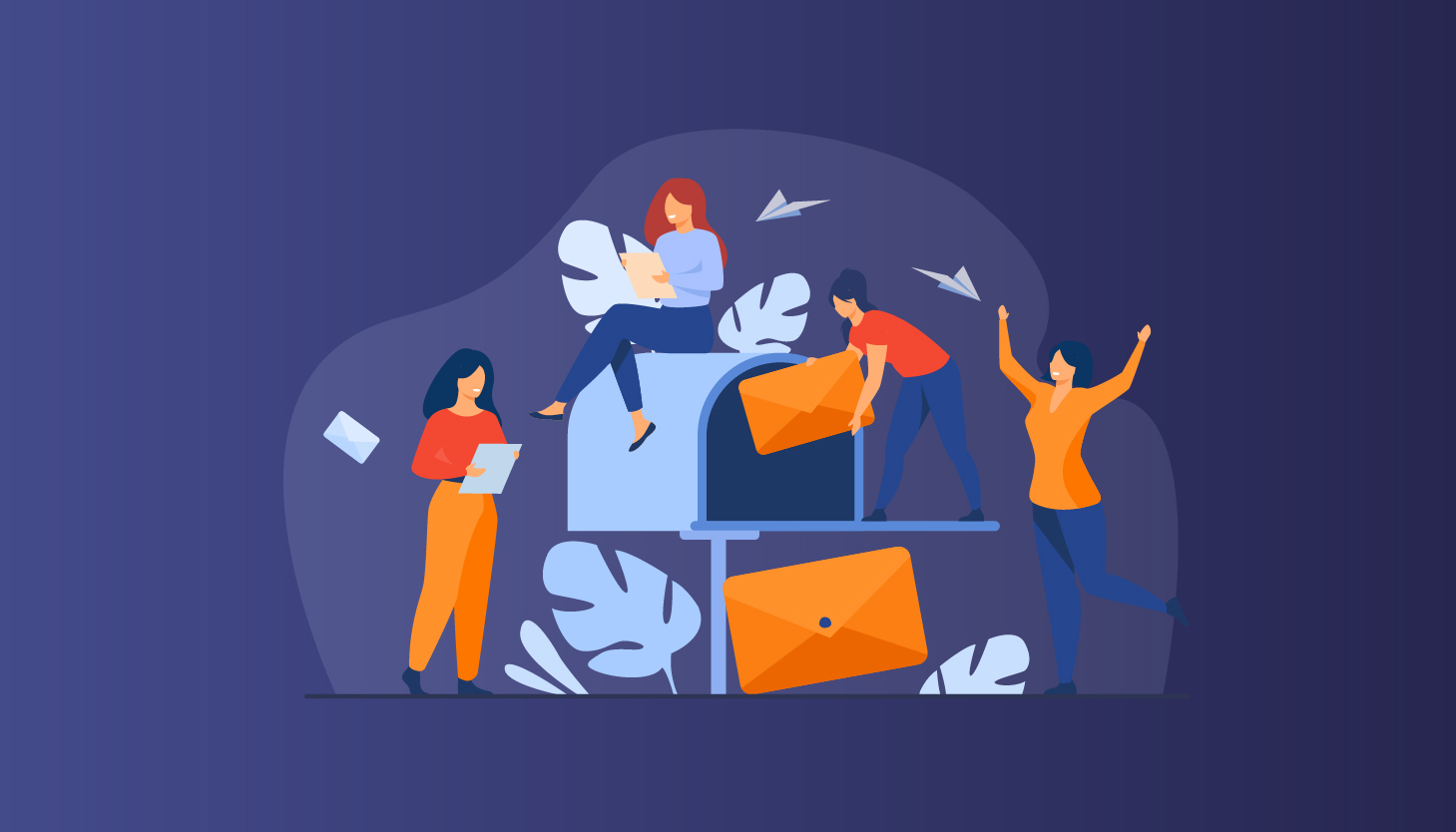 Newsletter software Mailsend comes with subscriber segmentation and management features that allow you to filter your email list based on different criteria. It effectively helps you pick out relevant groups of people, and target different tailored newsletters. It also offers analytics features, so that you can see how your emails are performing with details like open rates, click-through rates, etc.
2. Build an Email Contact List Through Different Channels: Another step that is essential before creating an email campaign is to create a solid contact list with the help of different channels. You can make use of website opt-in forms for customers to fill in their details, or you can create posts on social media asking customers to sign up for their newsletter. You can also make use of paid advertisements, forms, etc.
As an incentive to get customers to sign up, you can also make use of lead magnets, which are basically small pieces of any type of content offering value. It acts as a sample of the value that customers will receive through newsletters created with the help of newsletter software.
3. Create an Excellent Email Marketing Campaign: Once you have a contact list in place, along with a list of specific objectives, you can go about creating a well-designed email marketing campaign to achieve your goals. The campaign will include several types of email content to be sent out at regular intervals, to customers depending on their progress throughout the campaign.
Engage More Audience by Automating your Email Marketing Campaigns with MailSend Sign Up 14 Day Trial
For example, a customer that responded to the first email in the campaign will receive an email with the next step in taking them closer to the goal. Whereas, a customer that did not respond to the first email will receive content that urges them to take the first step.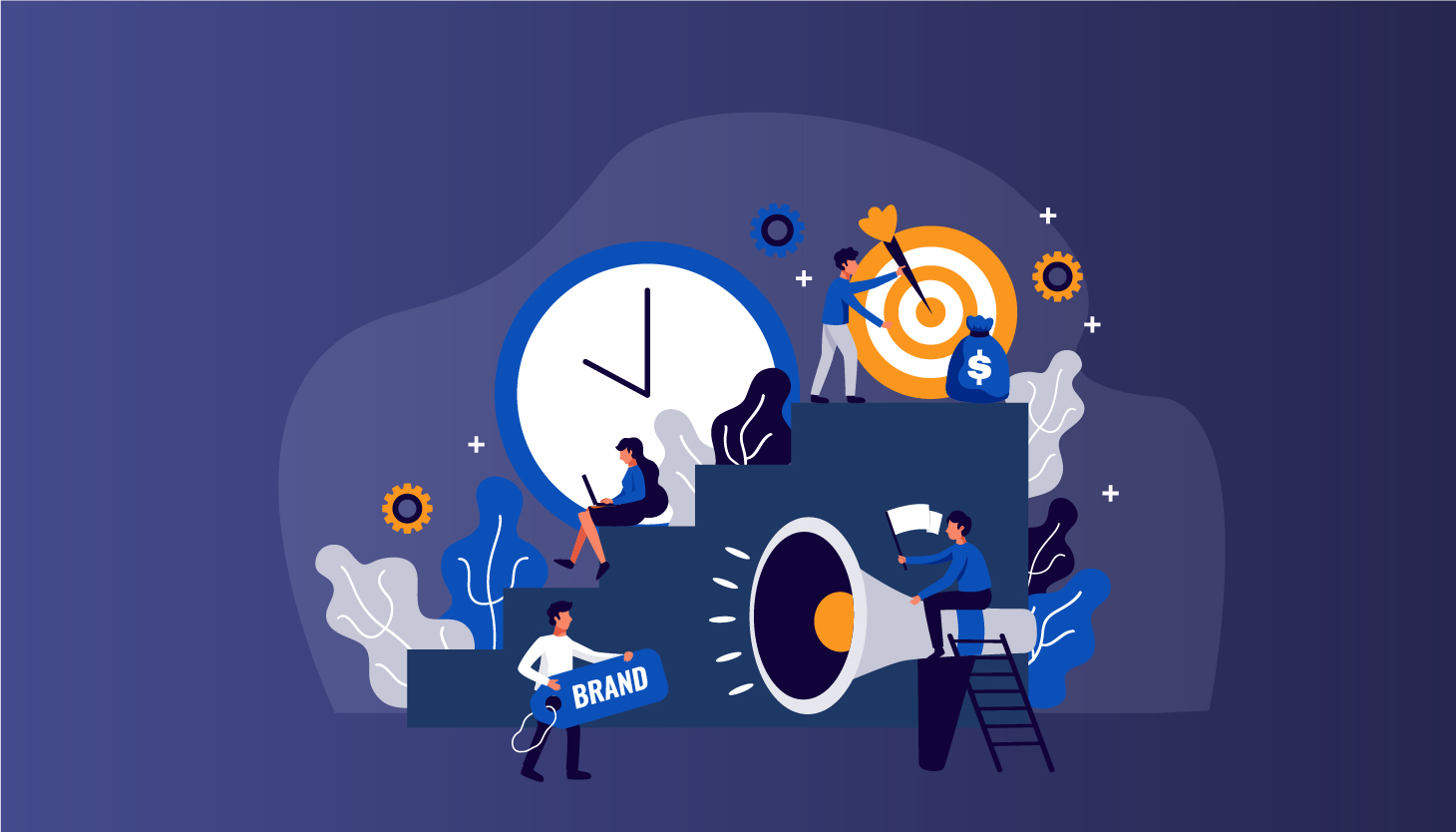 Mailsend is the perfect newsletter software solution that features a very easy to use drag and drop email drip campaign builder that allows you to create effective campaigns, with a clear picture of what types of email will go out at what stages of the campaign and to which customers.
4. Create a Newsletter: Once your campaign is set, you can start creating newsletters according to the requirements and goals of the campaign. Use eye-catching visual elements and powerful copy to create newsletters that will get customers to click. Also use a compelling subject line, as that is what's going to induce a customer to open the email in the first place. Sephora, Netflix, Nike, and H&M are some big names in different industries known to create the most powerful email newsletters.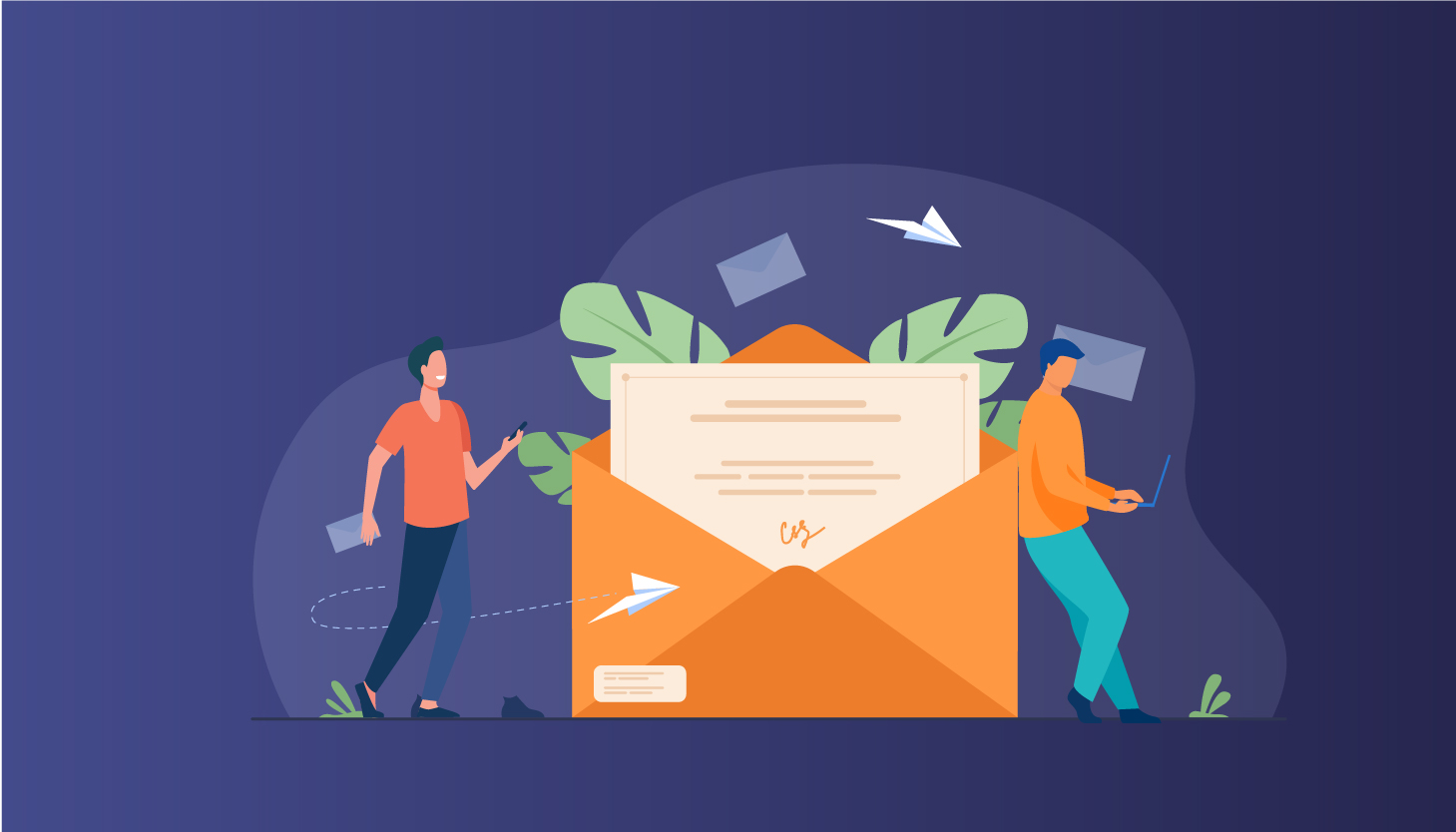 Most newsletter software offer features to create attractive newsletters. Mailsend offers a user-friendly drag and drops newsletter builder, along with its campaign builder. It lets you simply drag and drop visual and text elements like icons, buttons, and text boxes into your newsletter, and allows you to create attractive emails easily. It also offers email templates to craft emails guaranteed to be clicked through, in just a few clicks.
5. Don't Forget to Add a CTA: Perhaps the most important element in an email newsletter is the CTA, that is, the Call to Action. It gives customers direction and serves the email with a purpose. It clearly defines what the customers need to do, and makes it easy for them to do so.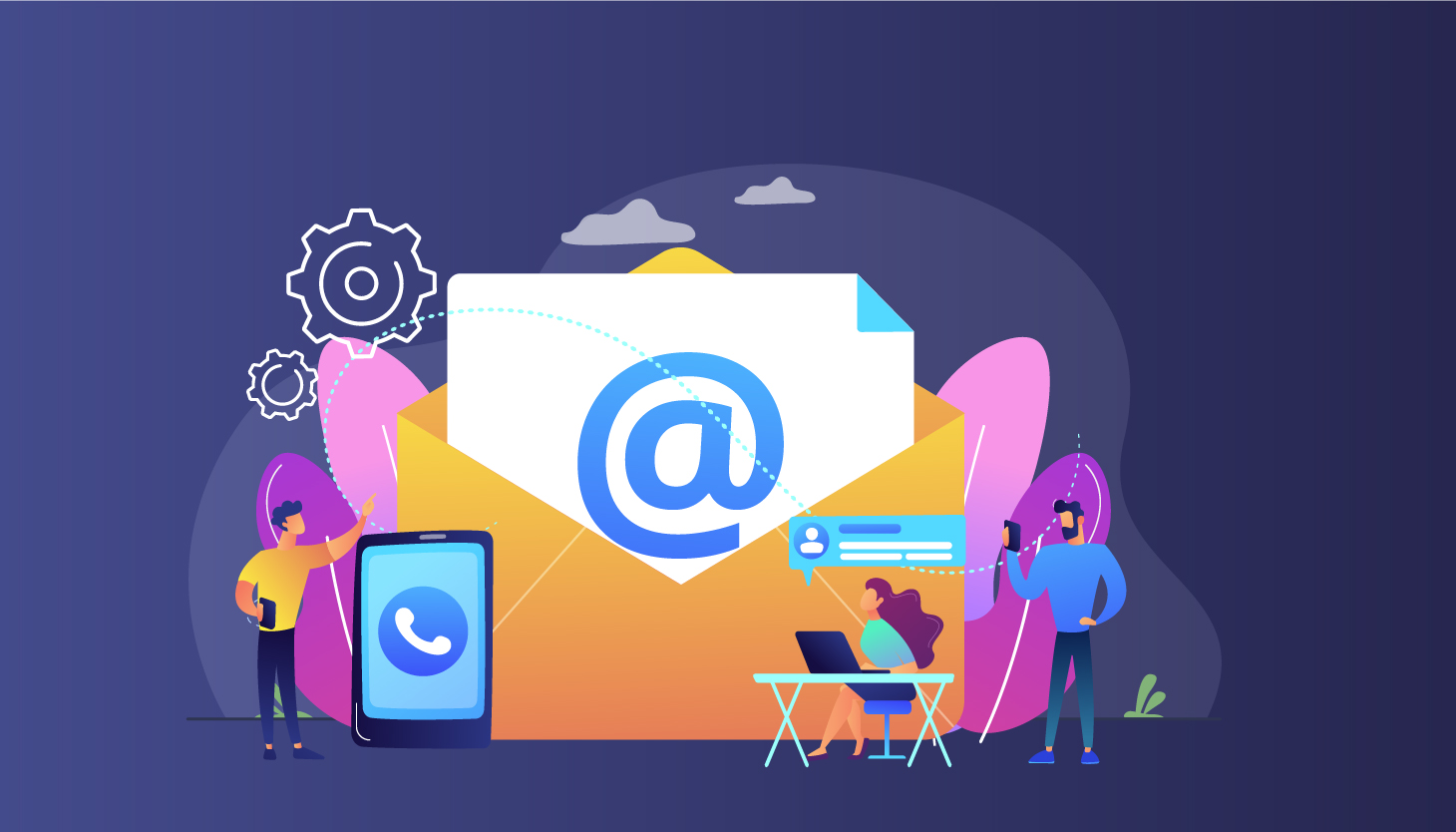 Guide To Purchasing a Good Newsletter Software Solution
When purchasing a good email newsletter software solution, it is important to make sure that it offers all essential features to help you create and send powerful newsletters. Here are some essential features to look for:
1. Newsletter Builder with Interactive Elements and Templates: Newsletter software should absolutely offer a user-friendly newsletter builder, with different interactive elements meant to enhance the effectiveness of the newsletter. It is indeed very important to have the right tools to create winning newsletters, especially for small businesses. For marketers starting out, it is also important to have tried and tested email templates that help kick start email campaigns.
Mailsend is an amazing newsletter software solution that not only offers a newsletter builder, but also interactive elements like forms to improve response rates. It also offers email templates to create newsletters easily.
2. Email-Campaign Builder: An email-campaign builder effectively allows you to craft a full-blown campaign to target customers and nurture leads. No lead nurturing strategy would be effective without a well-designed campaign, which is why it is important to purchase newsletter software that lets you create winning campaigns as well.
3. Subscriber and Contact Management Features: In order to build lists for your email campaigns, it is important to manage different contacts generated through different means, and segregate them based on different criteria, so that you can send only the most relevant emails to relevant people. It improves chances of being opened and in turn improves the effectiveness of your campaigns.
Newsletter software Mailsend offers useful subscriber management and segregation features that allow you to categorize your leads based on demographics or any other criteria and send out relevant emails to enhance click-through rates.
4. Email Analytics: Analytics is another very important feature offered by typical efficient email newsletter software. Analytics help gauge the performance of your emails and give you useful insights including measurable like click-through rates and open rates that allow you to make changes in real time and reap benefits.
Mailsend offers advanced email analytics including visual campaign trends, customized reports to measure performance and form response reports all in one place.
""That which is measured improves. That which is measured and reported improves exponentially"" – Karl Pearson
5. Integrations: Software integrations are another important feature to look for in newsletter software. Without proper integrations, a lot of the amazing features of newsletters would be rendered ineffective.
For example, Mailsend comes with SendGrid and Mailgun integrations that ensure faster delivery of your emails with second-to-none precision, give you smarter insights to make data-driven decisions, optimize click and open rates and ensure deliverability.
Bottom Line
There is no denying the power of email newsletters in lead generation. By all means, you need to step up your email practices and create powerful email newsletters with the help of efficient newsletter software like Mailsend. By including important elements like CTAs and interactive elements like forms, you can make it easy for your customers to respond and thus optimize response rates.
Suffice it to say, the right kind of newsletters, along with the right email strategy help improve customer relationships, and in turn improve sales.
What Makes the Best Email Marketing Software?
#1
Send unlimited newsletters and promotional emails to your contacts
#2
Create multi-step email sequences using visual flow designer
#3
Choose your own email gateway provider or get 5000 user emails every month for FREE
#4
Personalize your email using merge functions and dynamic images
#5
Trigger marketing automation rules based on email opens or clicks
#6
Assure GDPR compliance and double opt-in consent
#7
Send bulk emails to unlimited subscriber lists in different projects
#8
Generate and analyze the detailed reports on email campaigns
#9
Unbelievable pricing - the lowest you will ever find
#10
Everything your business needs - 50 apps, 24/5 support and 99.95% uptime
Join the SaaS Revolution
All-in-One Suite of 50 apps

Unbelievable pricing - ₹999/user

24/5 Chat, Phone and Email Support