Ultimate Email Marketing Segmentation Guide
Ultimate Email Marketing Segmentation Guide. Learn how to segment your email list into the right personas and send the right message to them.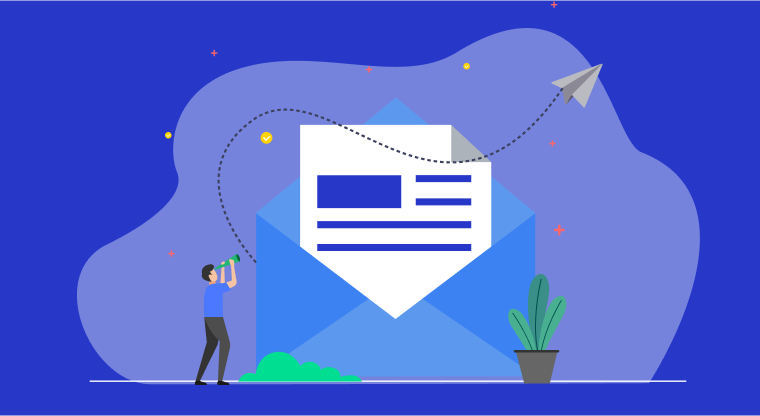 Email marketing is one marketing channel that business owners swear by. It works for a reason though - the personal connection it establishes with subscribers. This personal connection is not built overnight. It takes patience, trust, and strategic efforts to not only get subscribers interested but also to sustain their interest.
"Email has an ability many channels don't: creating valuable, personal touches—at scale" – David Newman
Every business entrepreneur no matter how big or small a business he runs is looking for one basic fulfillment in marketing – to send the right messages to the right people at the right times to influence their minds. This is true with email marketing as well.
Along with building trust and providing value in terms of information, emails also need to fulfill this task of being able to reach customers at just the right times to tip their decision favorably. Evidently, personalization speaks loud and clear. Think about it. It is always a personally addressed email that customers like to open. It is always a piece of content that provides a practical solution to a personal problem that customers want to read about. And, it is always an exclusive and personally curated offer – one that eases a personal concern, that customers want to take advantage of.
One of the best ways to offer such a fine level of personalization through email is email marketing segmentation. Popular business growth agency, Growth Hackers talk about the importance of sensible email segmentation in their list of 6 fundamentals for successful email personalization in this post. From a broader perspective, segmentation allows you to utilize the concept of mass messaging with the added benefits of personalization.
It helps provide exactly what customers might be interested in, without spending too much time sorting through content or subscribers manually.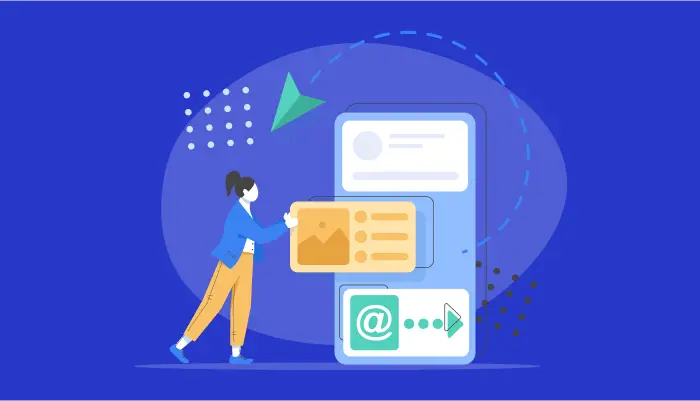 As amazing as it sounds, you've got to use it in the right ways to make the most of the strategy. Here's what the concept of email marketing segmentation entails.
What is Email Marketing Segmentation?
Email marketing segmentation is essentially a targeting or personalization technique where subscribers are divided into smaller groups or categories based on a set of common attributes such as age and demographics. It allows you to effectively channel your content so that you get to provide the most relevant information to your subscribers. In effect, it results in higher engagement as well as an improved bottom line eventually, as it helps provide content that customers can relate with. Marketers worldwide have found that implementing segmented email campaigns has improved their open and click-through rates exponentially.
According to statistics, segmented campaigns receive up to 14.37% more opens as well as 64.78% more clicks than regular campaigns. Now, to get these results, it is important to use the best email marketing segmentation strategies; ones that perfectly align with your specific target audiences. It takes considerable deliberation and thoughtfulness to craft appropriate segmentation strategies to derive the best outcome. This is why companies resort to using feature-rich email marketing software solutions for email segmentation.
Some of the best in the market offer ample capabilities to personalize emails with dynamic content, segment, and categorize subscribers based on several attributes such as location, age, sex, etc. and automate creative drip campaigns to reach subscribers at exactly the right times for conversion. They also offer other useful tools to create attractive newsletters that will help maximize clicks and open rates. For example, MailSend is one such well-designed email automation solution that comes with an easy-to-use drag-and-drop drip campaign builder where you can customize each campaign with dynamic content to suit every subscriber. It also offers intelligent email marketing segmentation features where you can categorize subscribers according to specific attributes that you can feed into the system. Apart from that its efficient subscriber management tools like list creation and custom tagging, allow you to further streamline the way you handle subscribers.
In addition to these personalization features, MailSend also allows you to incorporate interactive elements in your emails to improve engagement, such as forms and buttons, with which you can offer contests, create surveys, receive feedback, and more. Reports and analytics capabilities further let you track important metrics related to email marketing such as open and click-through rates. It lets you effectively monitor the impact of your campaigns and make improvements as you go, to achieve the best results. To help you make the most of email marketing segmentation as a personalization technique here is a quick and easy guide on how you can go about implementing it in your campaigns.
Engage More Audience by Automating your Email Marketing Campaigns with MailSend Sign Up 14 Day Trial
Ultimate Guide to Email Marketing Segmentation
When and How to Start with Email Segmentation?
Companies are often confused and clueless, especially start-ups and small business owners, as to when they should start using segmentation practices.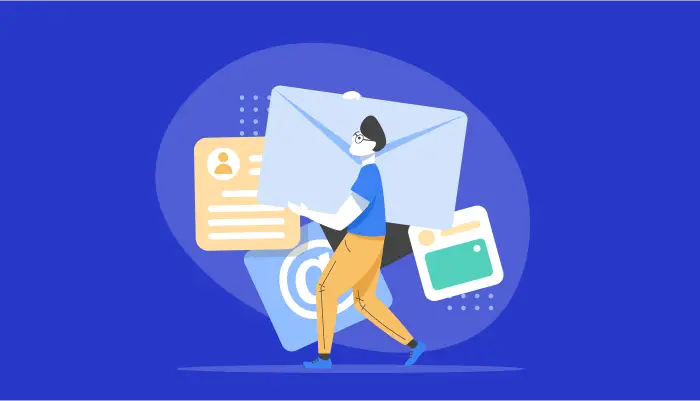 Back in the day, email segmentation was considered an advanced feature used only by established companies to implement personalization. However, in this day and age, with the help of efficient email marketing solutions like MailSend, even small business owners can take advantage of segmentation.
Once you have an email newsletter signup form for customers in place, you can slowly start building your email list and creating relevant campaigns. Now subscribers may sign up for different reasons – some may enjoy the content you offer, while some others may be there to genuinely hear about your product and perhaps buy it in course of time.
One of the best ways to start your efforts with segmentation is to identify these differences and provide relevant emails to each group. Hence, you can set up segmentation automation with variables like sign-up source and website user behavior to start with.
Once you start getting sufficient sign-ups daily, you can implement your first and basic segmentation strategy. Here are a few more amazing email marketing segmentation strategies that you can use in your business.
Amazing Email Marketing Segmentation Strategies to Try
Try the following strategies to perform email marketing segmentation like a professional:
1. Segmentation by Sign up Source: Companies in B2B or B2C, often provide content related to different things in their business. For example, a company selling software solutions in B2B can talk about various topics including digital marketing, content marketing, news and trends in the world of technology, technical content about product development, etc. in their blogs and social media channels.
Someone who signed up straight from your product pages may be more interested in hearing about your product, while another person who signed up from your blog page may be more interested in your general content.
Furthermore, someone who clicked on your website and signed up from your social media pages may be interested in both contents as well as product launches. As a good segmentation practice, you can provide separate sign-up forms for each page and assign each type to different subscriber groups. You can use tags to differentiate each group according to their sources. With this basic segmentation strategy, you can provide relevant content to each group by creating suitable campaigns for each.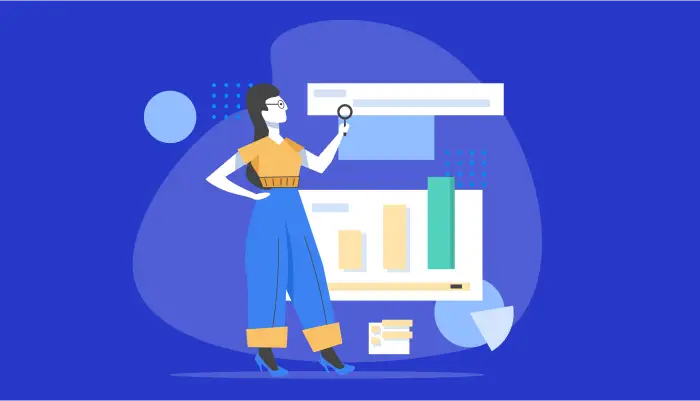 2. Behavioral Segmentation: Behavioral segmentation is perhaps the most powerful among all segmentation strategies as it is based on real actions performed by the customers themselves. Now, segmenting based on sign-up source is something that falls under the purview of behavioral segmentation too.
However, here we are talking about monitoring further activities of customers on the website and other digital channels and categorizing customers based on each type of activity.
For example, people who added products to their cart, people who downloaded a white paper on your website, people who recently followed you on FB, people who commented on your videos of yours on YouTube, etc. are all potential leads that are interested in your product and/or your content. It would indeed be good to group customers based on some of these common actions and send out emails with more relevant content.
3. Segmentation by Engagement: Segmenting customers based on their level of engagement with your content is a very basic yet effective way to improve results. Email marketing solutions like MailSend provide reliable and accurate email metrics such as open rates and click-through rates. Based on these reports, you can identify subscribers that constantly interact with your email content and people that don't.
In the same way, you can also identify groups of subscribers that don't seem to be active on your social media channels but are following you. Appropriate re-engagement campaigns can then be designed to send out to inactive subscribers encouraging more actions.
For subscribers that do engage with your emails, you can send out more interesting content, such as info about an upcoming sale prompting them to click through and book slots.
4. Segmentation by Customer Journey: Customer journey refers to the progress of a particular lead or subscriber through the sales funnel. It essentially describes your relationship with each customer. Now, different customers may be at different stages of their relationship with you.
While some may be fairly new to the family and may only be getting to know you, some may already have become active and loyal customers and simply like to be in touch with you. Based on these attributes, you can categorize subscribers to send relevant content to each group.
For example, your newest subscribers, who probably may not be ready to make a purchase yet, can receive content where they get to know more about your company. Whereas for loyal customers, you can send out more offers and great deals that would persuade them to buy more. You can further segment these subscribers based on their behavior on the website and actions that they performed as mentioned before. This will help in personalizing your content further.
5. Segmentation Based on Contests and Surveys: Email marketing solutions like MailSend provide features to embed interactive forms, contests, and surveys in your emails. You can utilize these features to gather feedback and information related to personal interests and preferences from customers. You can then use this information to categorize customers based on common answers.
For example, you can create a survey to collect feedback on a product that you recently launched. Based on the answers provided by the people, you can identify the ones that are interested in the product and what it has to offer, and the ones that are not.
Accordingly, you can further design email campaigns to send more relevant content for effectiveness.
6. Other Segmentation Ideas: Apart from the above-mentioned amazing segmentation strategies that provide great results, you can also categorize customers based on technical attributes such as geography and profession.
These two categories will allow you to identify people from similar locations and people who are likely to buy certain products in terms of affordability or usefulness. Based on this information, you can host pop-up shops or seminars, and workshops and encourage corresponding segments of subscribers to sign up.
Demographics such as age, sex, ethnicity, income level, etc. can also be used as further segmentation criteria based on which you can send out relevant offers or content. For example, in B2B, a software solution that specifically helps women reach out to their loved ones during times of emergency can be pushed only to female subscribers who are likely to travel alone. The device being used by each subscriber can be another attribute for email marketing segmentation. For customers that always use their phones to access email, you can combine mobile-responsive email messages with SMS messages to improve your impact.
Conclusion
As is evident from the above specific email marketing segmentation strategies, there are always common attributes and interests among customers or subscribers that you can promptly take advantage of when it comes to personalization.
With the help of top-notch email marketing solutions like MailSend, you can not only easily segment customers, but also automate the right email messages to reach them at the right times. At the end of the day, it is this level of prompt and effective pursuance that inevitably leads to conversions.
What Makes the Best Email Marketing Software?
#1
Send unlimited newsletters and promotional emails to your contacts
#2
Create multi-step email sequences using visual flow designer
#3
Choose your own email gateway provider or get 5000 user emails every month for FREE
#4
Personalize your email using merge functions and dynamic images
#5
Trigger marketing automation rules based on email opens or clicks
#6
Assure GDPR compliance and double opt-in consent
#7
Send bulk emails to unlimited subscriber lists in different projects
#8
Generate and analyze the detailed reports on email campaigns
#9
Unbelievable pricing - the lowest you will ever find
#10
Everything your business needs - 50 apps, 24/5 support and 99.95% uptime
Join the SaaS Revolution
All-in-One Suite of 50 apps

Unbelievable pricing - ₹999/user

24/5 Chat, Phone and Email Support