Email Marketing Importance for Amazon Sellers in 2022
E-mail is one of the most powerful and effective marketing channels for Amazon sellers. It's an excellent way for sellers to nurture prospects and get them to buy.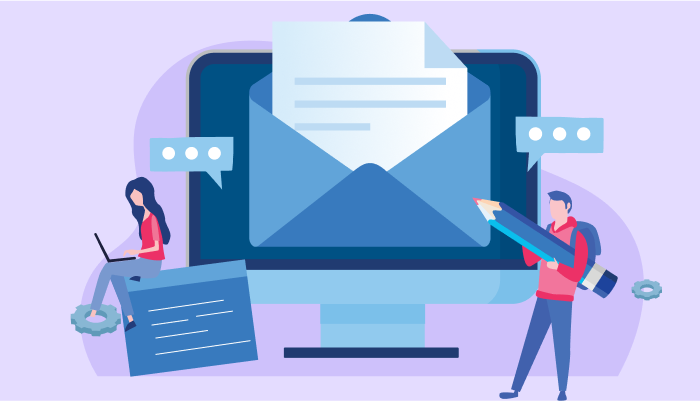 Searching for new ways to reach and engage your target audience is important. Most people may turn to social media due to the rise of instant communication, but it's important to recognize that there are other reliable mediums. For instance, email marketing is a reliable way to reach your target audience on Amazon.
In fact, Amazon sellers have long been using email marketing to reach their target customers. However, with the ever-changing landscape of Amazon's algorithms and policies, it can be difficult to keep up with the latest best practices. In this article, we'll take a look at the appeal of email marketing for Amazon sellers in 2022 and beyond.
Continue reading to learn more.
How Appealing is Email Marketing?
Email marketing has pretty much always been a reliable marketing tool for small businesses, but it can be especially appealing for Amazon sellers. There are a few reasons for this. First, email marketing is relatively inexpensive. Email is a cost-effective way to create materials and reach your customers.
Second, it is easy to set up and track. Especially with the right tools, email marketing management would be easy to execute and monitor. Third, it is an effective way to reach and engage potential customers. Whether it's a weekly newsletter or a seasonal campaign, you can easily deliver information and promote offerings.
How Can Email Marketing Help Amazon Sellers?
With email marketing, Amazon sellers can easily promote their offerings to a large audience with minimal effort. Aside from what's mentioned above, email marketing allows you to segment their audience and customize their messages accordingly. Here are a few points about how email marketing can help Amazon sellers:
Relationship Building
Email marketing can help Amazon sellers build relationships with potential and existing customers. By segmenting their audience, sellers can create a more personal connection with their target market.
In addition to that, email marketing can help Amazon sellers build relationships with their customers by providing a way to consistently stay in touch. Being able to send personalized messages via email is also quite beneficial.
Customer Service
Email marketing can help improve customer service by allowing Amazon sellers to quickly and easily respond to customer inquiries. Communication may not be available on the e-commerce platform, so finding other avenues is important.
Aside from customer service, there's also the possibility of tending to any issues. If there are any delays or further problems in the delivery process, it's important to inform them and provide updates as much as possible.
Competitive Presence
Email marketing can help improve Amazon sellers' competitive presence in a number of ways. For starters, each material sends out to a potential buyer can help and keep products top of mind for them.
Additionally, certain email marketing tools can help Amazon sellers maintain a pulse on the competition by providing insight into what other businesses are doing. Stay ahead of the curve and make sure that your business is always on top.
How Else Can Amazon Sellers Utilize Email Marketing?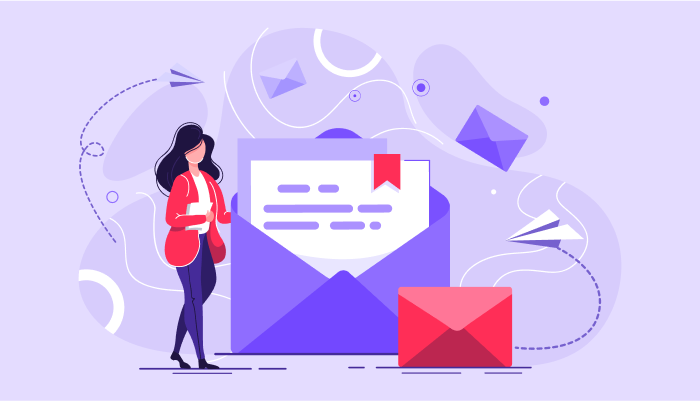 Amazon sellers can use email marketing in several ways to stay ahead of the competition. Take your pick of sending regular updates, special offers, or just helpful information related to their interests. Here are some examples of utilizing email marketing as an Amazon seller:
Product Launches
Product launches are a great opportunity to utilize email marketing. By sending out high volumes of emails using email blast service to your list of subscribers, you can let them know about new products that you're offering.
Look at email marketing as a great way to generate excitement and get people talking about your business. Draw speculation and gain attraction for the future release of the product, from the date to the other details involved.
Customer Feedback
Customer feedback is essential for any business, and email marketing is a great way to collect it. By sending out an email survey to your customers, you can get valuable insights into what they think of your business.
In addition to that, product reviews are another great way to use email marketing. Broadcast positive feedback on your products or services by sending out an email to customers who have yet to purchase from you.
Customer Lifetime Value
A customer's lifetime value or CLV is defined as the total amount of money they spend with your business during the course of their relationship with you. This number is important because it allows you to understand how much each customer is worth to your business.
By understanding this number, you can make sure that you're investing enough in acquiring and retaining customers. Email marketing can be used to increase a customer's lifetime value by upselling and cross-selling their different products.
How Can Amazon Sellers Execute Email Marketing?
To execute email marketing, all that you initially need is to have a list of emails to send your campaigns to. Collecting these emails can be quite the process to try out, but it's important to put together a subscriber list that you can utilize for higher Amazon sales. Here's how you can get different email addresses for marketing:
Landing Pages
Landing pages are a fantastic avenue to collect emails from potential customers. Amazon sellers can include a sign-up form on their landing page to increase the chances of a lead or customer signing up for your campaigns.
By including a sign-up form on your landing page, you can encourage potential customers to offer their email addresses in exchange for a nice freebie or discount. This is an effective way to grow your email list and improve your marketing efforts.
Product Pages
Another way to get email addresses from potential customers is to use the product pages. Sellers can choose to include a sign-up form on your product insert as an invitation while they're browsing your shop.
During the checkout process, you can also collect emails from customers or encourage them to provide their contact information. Include a checkbox on the checkout page that allows customers to opt in to receive marketing communications from you.
Engage More Audience by Automating your Email Marketing Campaigns with MailSend Sign Up 14 Day Trial
Social Media Ads
Social media can also be a great place to collect email addresses from potential customers. You can run ads on platforms like Facebook and Instagram that include a sign-up form or CTA that encourages people to provide their contact information.
Amazon sellers can also use social media to drive traffic to your website or blog. Aside from increasing the potential traffic to that avenue, you would be able to include a sign-up form for your email list.
Amazon Contests
Sellers can also consider running Amazon contests and asking participants to provide their email addresses to serve as their entries. They are a great way to collect email addresses from potential customers.
By asking participants to provide their contact information, you can increase their chances of signing up for your email list. Plus, a contest is a great way to generate buzz and interest in your product or brand.
How Do Amazon Sellers Perform Email Marketing?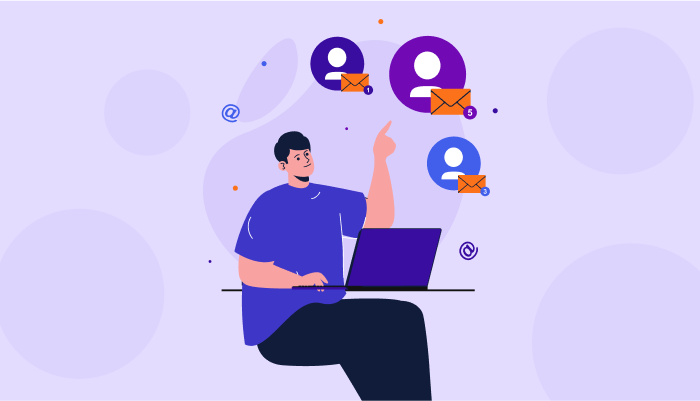 As we've established, email marketing is a great way to reach out to potential customers and build relationships with them. However, it can be a little tough to know where to start, even with the knowledge of getting different email addresses. Here are some important steps to understand how Amazon sellers can execute email marketing effectively:
Use Email Marketing Software
First things first, you'll need to invest in some email marketing software. This will allow you to automate your email campaigns and make sure that your messages are always being delivered on time.
Sellers can easily create and send attractive emails to their leads and customers. Additionally, by managing and appealing to leads through email marketing, sellers can keep their customers engaged and interested in their products or services.
Get Your List All in Order
Once you have the email marketing software set up, it's time to get your mailing lists in order. Make sure that all of your leads' contact information is collected and stored in one place. Keep them in an arrangement that's easy to keep tabs on.
Sending out regular emails to this list is a great way to stay in touch with your leads and customers. However, if you truly desire to take things up a notch, consider sending out some targeted campaigns.
Create an Attractive Email Copy
Now, it's time to create attractive email copy material. Remember, you want your recipients to actually read what you're sending them, so make sure that your subject lines are catchy and compelling.
Remember to personalize each message as much as possible. This is because people are much more likely than ever before to respond positively to emails that feel like they're coming from a real person rather than a faceless corporation.
Manage and Appeal to Leads
Finally, regarding email marketing, don't forget to manage and appeal to leads who haven't yet bought anything from you. Just because someone hasn't made a purchase yet doesn't mean they never will.
Keep them engaged by sharing your leads' latest industry news and insights. They'll appreciate being in the loop, and it will help build trust. You can also send tips that are related to the Amazon products you're selling.
Conclusion
In conclusion, email marketing has always been and will continue to be appealing for Amazon sellers in 2022. This is because email allows sellers to connect with their customers, building relationships that can lead to increased sales and customer loyalty.
Interested in Amazon email marketing? MailSend offers email automation software that's developed to produce real leads for your Amazon store. Try it out today!
What Makes the Best Email Marketing Software?
#1
Send unlimited newsletters and promotional emails to your contacts
#2
Create multi-step email sequences using visual flow designer
#3
Choose your own email gateway provider or get 5000 user emails every month for FREE
#4
Personalize your email using merge functions and dynamic images
#5
Trigger marketing automation rules based on email opens or clicks
#6
Assure GDPR compliance and double opt-in consent
#7
Send bulk emails to unlimited subscriber lists in different projects
#8
Generate and analyze the detailed reports on email campaigns
#9
Unbelievable pricing - the lowest you will ever find
#10
Everything your business needs - 50 apps, 24/5 support and 99.95% uptime
Join the SaaS Revolution
All-in-One Suite of 50 apps

Unbelievable pricing - ₹999/user

24/5 Chat, Phone and Email Support