Top 13 Ways to Optimize B2B Email Campaigns
Know how to optimize top B2B email campaigns with the help of perfect strategies/techniques & understand how important it is for your business.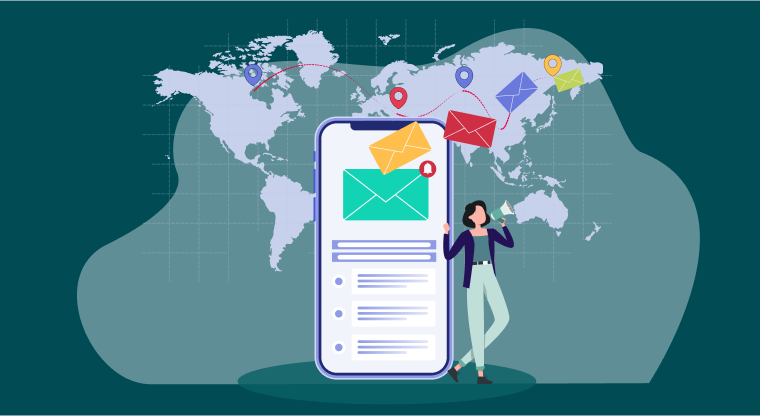 Business-to-business email marketing is a sort of email marketing approach in which you send emails to businesses rather than to individual customers.
While many business-to-business (B2B) email-campaign methods are similar to conventional business-to-customer (B2C) email-campaign strategies, the two have significant distinct characteristics, and how well you grasp these distinctions as a B2B email marketer will determine your success.
Email is considered one of the most efficient ways to reach out to your target audience regarding B2B marketing. Email- campaigns, according to B2B marketers, are the most successful kind of material for nurturing prospects. In addition, 78 percent of companies believe email marketing to be critical to their success.
"Of course branding and awareness are also roles that can be played effectively by B2B marketing, but from my point of view these are only supporting roles—secondary to the primary objective of helping drive sales"-[Mac Mcintosh]
While it can help you create more leads and revenue, it will need some preparation and thinking on your part. A haphazard approach won't get you anywhere. The practice of enhancing any component of email marketing is known as email marketing optimization. That element might be connected to, among other things, service providers, creative choices, targeting, and strategy.
Essential Guidelines to Follow in B2B Email Campaigns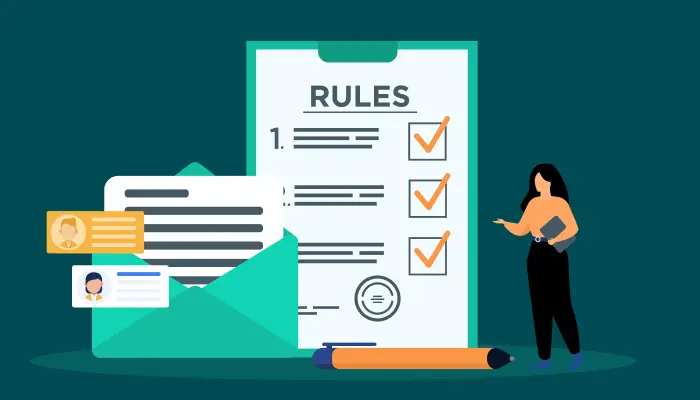 B2B email campaigns often lead to creating huge profit funnels for a business. Read the following guidelines carefully to create profitable email campaigns:
1. Utilize the Right Software Program : Specific email automation tools can make your life simpler by allowing you to conduct campaigns on autopilot. You may save a lot of time and work by using these apps. You may use them to create drip campaigns, segment email lists, send follow-up emails and measure email analytics.
There are a variety of email automation options available. You can choose between free and premium programs depending on the size and needs of your company.
2. Segment Your Email Lists: When you send an email relevant to users' interests, they are more likely to open it. This is the basis for segmentation. Your email lists may be segmented on age, region, interest, purchasing history, or any other comparable factors. This allows you to deliver more relevant emails targeted to your subscribers' requirements and interests. Segmenting your email can help you increase interaction and improve the efficacy of your marketing, especially using email automation. Use our email blast service to reach out to subscribers easily.
3. Don't Sell But Educate: Excessively promotional email campaigns may turn off email users. Focus on teaching them if you want to interact with them without irritating them. Don't try to persuade them why your product or service is superior. Instead, demonstrate how it may alleviate their problems.
It should be your goal to add value to your email subscribers. Of course, practical call-to-action buttons should be included in your emails. However, that should not be your primary emphasis.
Also, try to stay away from long explanations. If your email is particularly text-heavy, it might be tough to keep a reader's attention. Use infographics, memes, GIFs, images, and videos to make your email more engaging.
4. Personalize Your Emails: Sending bulk emails is no longer effective. Users want emails that are personalized for them. GetResponse researched how customized content affects three key metrics: click-through, click-to-open, and open rates. Addressing each subscriber by their name is one of the most effective methods to add a personal touch. Don't use generic salutations like ""Sir/Madame."" Include their names in the subject lines for an extra touch of personalization. Use our merge fields feature to personalize content for subscribers.
Furthermore, you should send the email at a moment when the prospect is most likely to be checking their mailbox. You may need to look at the response and open rates across several months to identify the best time to send emails.
Relevance is another essential factor to consider when it comes to getting more people to open your emails. Sending emails depending on user activity is an intelligent concept. Airbnb, for example, offers personalized instructions to users who have reserved a stay in a particular place, which can easily be achieved using email campaign systems.
Engage More Audience by Automating your Email Marketing Campaigns with MailSend Sign Up 14 Day Trial
5. Optimize Your Emails for Mobile Devices: People frequently check their emails while flying as cellphones have taken over our life. As a result, it's critical to make sure your emails are viewable on mobile devices.
If you don't choose to optimize your emails for mobile devices, the photos will most likely seem distorted. Alternatively, the text size may fluctuate, making the email difficult to read on smaller displays.
As a result, mobile-responsive templates should always be used. Mobile optimization should be a top concern for individuals who wish to create their templates.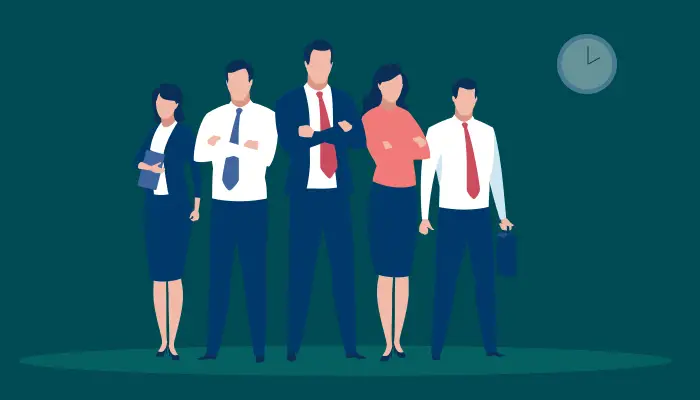 6. Focus on Lead Nurturing: Business-to-business firms have traditionally had a lengthier sales cycle than other industries. Customers should completely comprehend how your unique solutions may benefit their organization and why they choose your services over your rivals. Lead nurturing is the process of adequately guiding prospects through each stage of the sales cycle and answering any inquiries that they may have along the way.
You'll need a lead scoring system in place for lead nurturing to be effective. This identifies where particular information fits within the brand's buying model and can help you figure out how to best connect with them. Lead scoring methods will differ depending on your business and target demographic, but the following are the most critical considerations:
A good fit (demographics, budget)
Interest or curiosity (online behavior)
Stage of purchasing power (Where they sit in the sales funnel)
7. Add Strong Call-to-Actions: Would you like people to subscribe to your newsletter? Do you want them to go to your website instead? Please make a point of mentioning whatever action you want them to do. Including a clear Call-To-Action eliminates any potential for ambiguity. Your CTAs should be placed in such a way that they are challenging to miss. Use bold colors for your CTA options to draw attention to them. It's a good idea to link your CTAs to appealing landing pages if you want to obtain more leads and conversions.
8. Focus on A/B Testing: You can't do everything perfectly the first time when it comes to email campaigns. It's more of a case of trial and error until you find what works for you. As a result, it's critical to assess the reaction to your email marketing efforts.
It would help if you were able to focus on the following metrics to determine the efficacy of your email campaign:
Click-through rate
Open rate
Delivery rate
These analytical measures can assist you in finding solutions that result in a better outcome. If you're not receiving good results, change your strategy. Making modest, consistent improvements may make a big difference in the success of your email marketing strategy.
9. Do Not Address to a CEO: Because your objective is to produce B2B sales and leads, you should be aware that not all decision-makers in your target audience have the same positions in their organizations. I understand that your first instinct is to engage the CEOs of the firms you've targeted in your campaign, but this isn't always the most excellent option. Why?
Assume you wish to offer office automation equipment. Institutions and large corporations, local businesses, and individual entrepreneurs all require these items. There are many types of persons in charge of supplying such things to their businesses.
10. Authenticate Your Domain: If your sent email ends up in the spam folder, it will significantly reduce the number of emails opened, which will impact the number of clicks back to your website. Authenticating your domain is one way to boost your open and delivery rates, especially when email automation. By verifying and configuring your domain, you can use many of Google's services, such as Gmail, Calendar, and Drive. You can also use your domain for a professional website with your own unique and branded email addresses. To verify your domain, you need to be the owner or administrator of the domain. If you're not the owner or administrator, you can still add your domain to your Google Account, but you won't be able to verify it.
11. Improve Message Match: Message match is one of the cornerstones of post-click optimization. It's all about building trust on your post-click landing page by letting your visitors know they've arrived at the correct place.
This may be accomplished by delivering what you promised in the email on the post-click landing page. That is to say:
Use the same colors as in your email on your post-click landing page.
Use the same media that was in your email on your post-click landing page.
Use same subject line as your post-click landing page.
Make sure your logo appears on the post-click landing page the same way it did in the email.
12. Understand the Power of a Purchased List: Sending an email to someone who has not decided to opt-in to receive marketing materials is just spam if the offer is irrelevant to their business and provides no value. On the other hand, an industry-related email campaign that clearly explains how the product or service may benefit the user might be a valuable resource for the receiver. Said, not all outbound email-campaign efforts are made equal.
Buying an email list is a cost-effective method to scale your B2B lead generation operations and swiftly expand your prospect database. You may reach out to a large number of prospects who have never heard of your products before. Email's simplicity and directness make it an excellent method to maintain your marketing and sales funnels full of leads regularly.
Unfortunately, many B2B marketers make the error of not thoroughly cleaning and validating their non-permission email list first. Because databases degrade over time, your purchased list may contain invalid email addresses and spam traps. Choose a reliable data supplier that guarantees the correctness of the information when it comes to email list quality.
13. Accelerate Marketing Efforts Using Email Marketing Software: According to 47 percent of marketers, email is one of the most effective tactics for achieving lead nurturing goals. This is a beautiful way to be right in front of your customers' faces without being too intrusive. Improve your email marketing efforts by segmenting your email lists and providing more useful, customized email content.
This might help you boost the open rate and engagement of your emails. It's also a good idea to plan out your email sequences based on your audience's behavior and niche. To automate time-consuming tasks, you might use email marketing software solutions.
Finally, do A/B testing on your campaigns to determine which approaches are practical and which are not. If something isn't delivering the desired results, you can analyze user reactions and change your practices.
Conclusion
Make the most of your email marketing expenditure by following these tips. The sooner you start implementing these tactics, the better your results will be. B2B email campaigns can be beneficial for a number of reasons. They can help companies increase brand awareness, build relationships with customers, generate leads, and drive sales. To optimize B2B email campaigns, companies should consider a number of factors, including their target audience, content, frequency, and timing.
What Makes the Best Email Marketing Software?
#1
Send unlimited newsletters and promotional emails to your contacts
#2
Create multi-step email sequences using visual flow designer
#3
Choose your own email gateway provider or get 5000 user emails every month for FREE
#4
Personalize your email using merge functions and dynamic images
#5
Trigger marketing automation rules based on email opens or clicks
#6
Assure GDPR compliance and double opt-in consent
#7
Send bulk emails to unlimited subscriber lists in different projects
#8
Generate and analyze the detailed reports on email campaigns
#9
Unbelievable pricing - the lowest you will ever find
#10
Everything your business needs - 50 apps, 24/5 support and 99.95% uptime
Join the SaaS Revolution
All-in-One Suite of 50 apps

Unbelievable pricing - ₹999/user

24/5 Chat, Phone and Email Support