9 Best Email Service Providers in 2023
Email service providers empower organizations to achieve email marketing goals faster. It drastically improves brand awareness through strategic email marketing campaigns.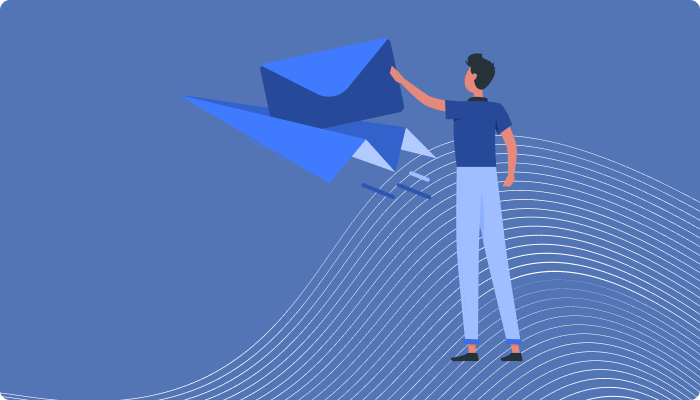 Email service providers are an indispensable part of your business operations. Sending emails to potential clients and tracking views, engagement rate, response rate, and impressions are incredibly tedious.
The software can perform various tasks involved in email marketing campaigns allowing you to focus on nurturing warm leads and boosting conversion rates. Advanced services have analytics for emails that will enable users to monitor the progress of leads through the sales funnel.
Email Service Providers
Email service providers are software-based services that help manage email communications with your target audience, customers, clients, etc. the software is mainly preferred to handle a mass volume of emails simultaneously. Various software like Mail Send allows users to build lists by exporting the relevant databases, build campaigns, email blast services, track views, and send automated responses based on designed workflows. Workflows help you monetize the entire email marketing process and leverage the true power of digital marketing.
Various email software for marketing offers email analytics that tracks impressions, engagement, clicks and various other activities of your subscribers that allow users to improve the campaign for better results. Powerful software like Mail Send can also compare multiple campaigns to help analyze which strategy is giving maximum ROI and attracting visitors. When choosing the best email service provider, select a platform that offers end-to-end encryption. Test email service providers by availing of the trial period. This will help you explore the features the platform has to offer and analyze if it suits your requirements.
9 Best Email Service Providers
If you're looking for the best way to manage your emails, you'll want to consider the 9 best email service providers out there.
MailSend
Build customized emails with a drag-and-drop visual builder that simplifies the process. It has a drip campaign feature that enables users to send personalized messages to the audience over a specified period. The powerful automated email marketing software empowers users with better management and tracking of emails, contact list, and follow-up with the audience.
Get started with the leading Email Service Provider today! Sign Up 14 Day Trial
ProtonMail
The leading-edge software enables end-to-end encryption of messages, free VPN, calendar synchronization, newsletters, etc. The Swiss-based email service provider offers exceptional services to organizations. It has powerful organizational tools with ample data storage with premium plans.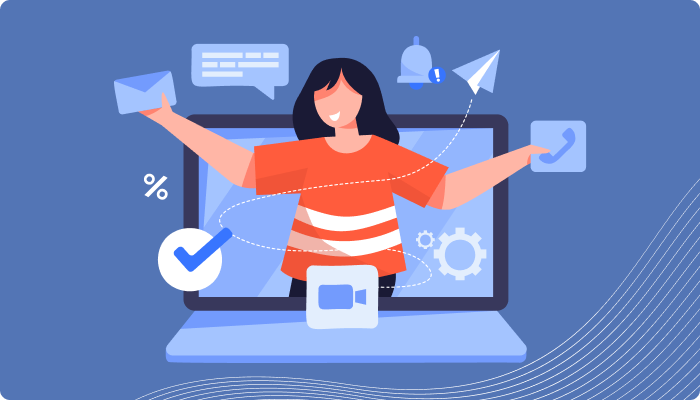 YahooMail
The professional automated email service provider automatically sorts and groups all your emails. It has customizable notifications for important emails. It has layout tweaks that display message previews and can display messages in a separate tab for easy navigation. It has an appealing service with 24/7 chat support.
Zoho
The business-friendly email blast service offers a wide range of enterprise-oriented features. It provides five-user access to the same account with free plans too. It has an easy-to-use, intuitive interface that allows users to organize based on tags, folders, etc. It offers real enterprise power with an online office suite that includes spreadsheets, presentations, word processors, and various other collaborative tools.
Titan
The business email suite is specifically designed to suit the needs of professionals or small businesses. It helps users develop more meaningful relationships with the target audience through automated email marketing that can engage and nurture warm leads. It has excellent schedule send and read recipient options that allow users to track prospects and devise personalized strategies to improve engagement.
Yandex Mail
This email service provider operates in Russia. The platform offers excellent features like built-in antivirus, timer, clean interface, customizable dashboard, and exceptional protection against malware software and spam emails. It is accessible through the web and has a third-party integration option.
AOL Mail
America online continues to stay among the top 5 primarily due to the excellent interface and sound experience it offers to users. It has a news-driven homepage with contemporary virus protection and spam filters that provide users with the same environment. Direct email marketing offers unlimited storage and allows users to export contact lists from third-party platforms.
Outlook
The long-standing email blast service provider has multiple advanced features for the user. It offers a calendar and message filter along with third-party integration. It has a super clean interface with an easy-to-navigate dashboard. It has robust security protocols that protect your identity from malicious software and your inbox from spam mail.
HubSpot
The automated email marketing software creates personalized and highly optimized emails that drastically improve conversion rate. It allows users to add calls to action, embed images, highlight content, create gifs, and much more. The software enables users to design strategic campaigns with multi-device access and powerful tracking features with numerous useful metrics that give you excellent insight into email campaign performance.
Perks of Using Email Services
Email service providers enable organizations to leverage vast customer databases collected over the years to generate sales and revenue growth. There are several benefits of integrating an automated email service provider into your marketing campaign. Following are a few pointers that can help you make the decision.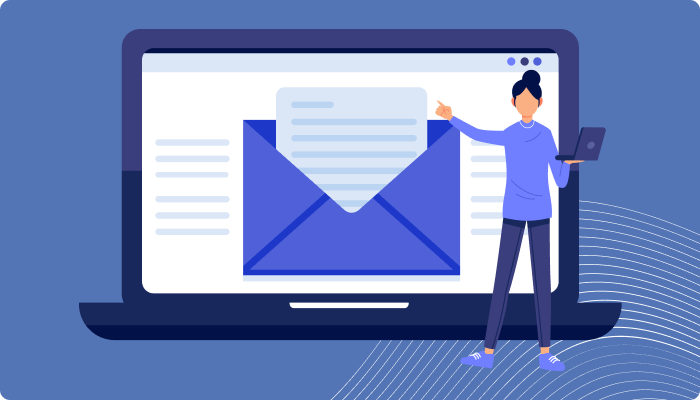 When you send an email through Gmail or a personal domain, there are fair chances they end up in the spam folder. On the other hand, most email service providers are whitelisted, and hence your emails would be delivered to the inbox even if you send them in huge volume.
Using premium services, you can ensure you comply with CAN-SPAM or email regulations under email privacy laws.
Various email service providers empower users with powerful tracking and reporting features. You can see how many subscribers have opened your Mail or accessed the link.
It's challenging to handle thousands of contact details manually. Best email services allow you to add and manage unlimited contact in one place.
Allows you to segment your subscribers or contact list based on various metrics and interests.
The automated email campaigns feature will enable you to send personalized emails to subscribers at the right time.
Customizable email templates can enhance the visual aspect of your content and save you loads of time in designing and content writing. These templates have call-to-action buttons that drive traffic and generate sales through impactful visuals.
Summing It Up
Email is the most basic way of communication. Years have passed since the invention of email, but they are an essential part of the digital marketing strategy. There are numerous email service providers in the marketplace. Each has its own set of unique capabilities and features. Various premium services like Mail Send offer email templates with full customization options to suit your business requirements. When selecting an email service provider, look for advanced features like email scheduling, ample storage, virus protection, blocking capabilities, and last but not least, easier to navigate dashboard.
Be it a huge organization or a start-up, email service providers are essential to market your product or services to the masses. Email blast services can help send promotional messages or offers to your target audience within seconds. Choose the best email services that help you meet your marketing goals with ease. Investing in email service providers can be a major milestone in your business story. It could be the bridging gap between you and your customers.
What Makes the Best Email Marketing Software?
#1
Send unlimited newsletters and promotional emails to your contacts
#2
Create multi-step email sequences using visual flow designer
#3
Choose your own email gateway provider or get 5000 user emails every month for FREE
#4
Personalize your email using merge functions and dynamic images
#5
Trigger marketing automation rules based on email opens or clicks
#6
Assure GDPR compliance and double opt-in consent
#7
Send bulk emails to unlimited subscriber lists in different projects
#8
Generate and analyze the detailed reports on email campaigns
#9
Unbelievable pricing - the lowest you will ever find
#10
Everything your business needs - 50 apps, 24/5 support and 99.95% uptime
Join the SaaS Revolution
All-in-One Suite of 50 apps

Unbelievable pricing - ₹999/user

24/5 Chat, Phone and Email Support