10 Best Features of Automatic Email Sender Tools
Email marketing is a very effective way of outreach towards one's target audience and using automatic email sender tools puts the process on autopilot.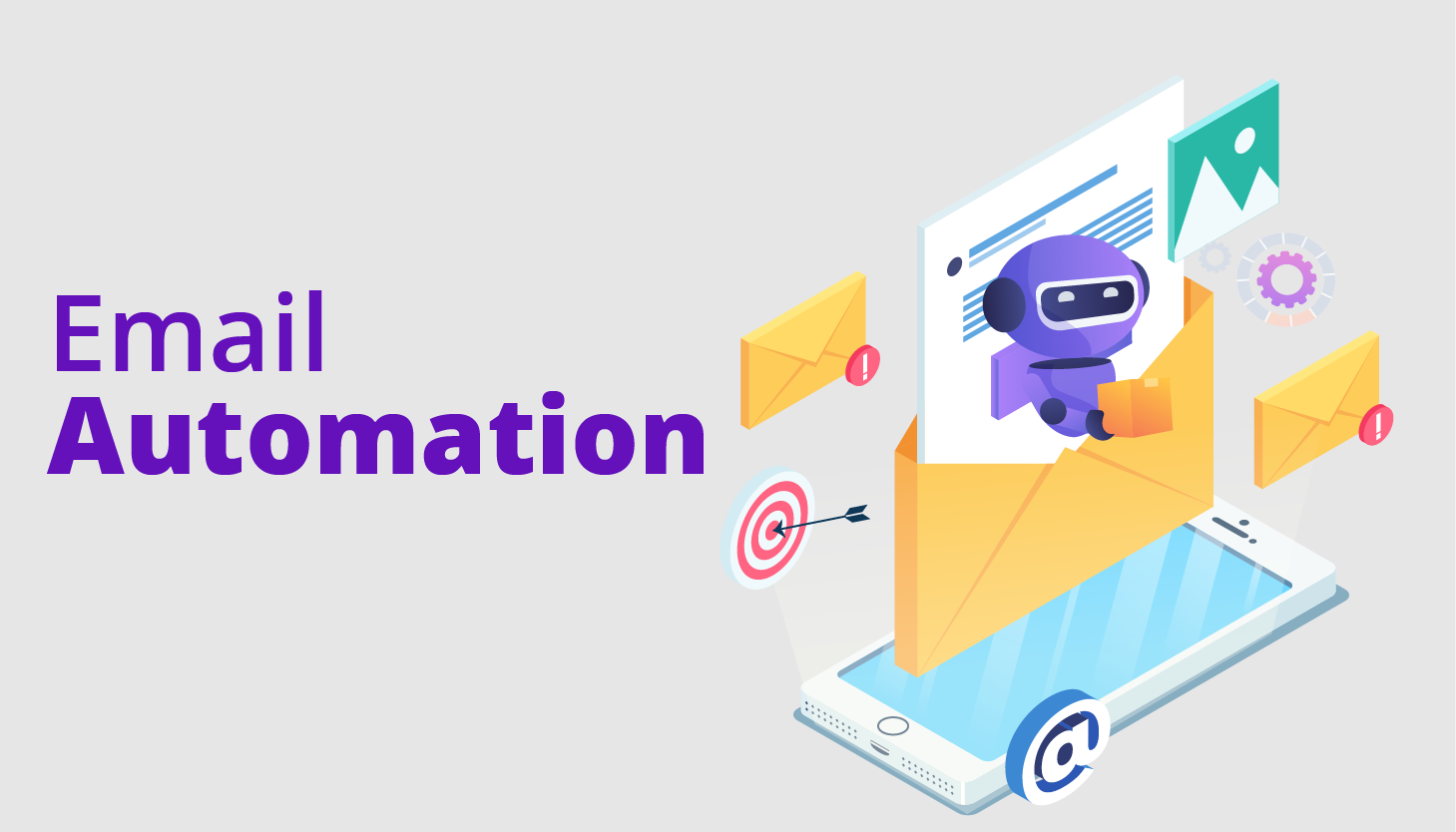 Email marketing is a very effective way of outreach to one's target audience. Its ability to empower a business to send the right message at the right time to the right recipient is key in helping a business stay relevant with its customer base. The very foundation of email marketing is its ability to make a business resonate with the target audience. This is achieved by sending across the right message at the right time to the right people and ensuring that they read it.
As a matter of fact, there isn't a better way to stay relevant than by leveraging the power of email marketing automation. Businesses that do that are known to get significantly more leads(twice as many) than those that do no such thing. The great thing about email automation is the fact that it is now eminently affordable for businesses regardless of scale and turnover.
The thing about automated email marketing campaigns is the fact that these can be quite simple and basic to highly complex. That being stated, it is ultimately a question of using the right tool for your needs. Besides, most providers make it easy by way of some great Email Templates that make learning to use these tools easy.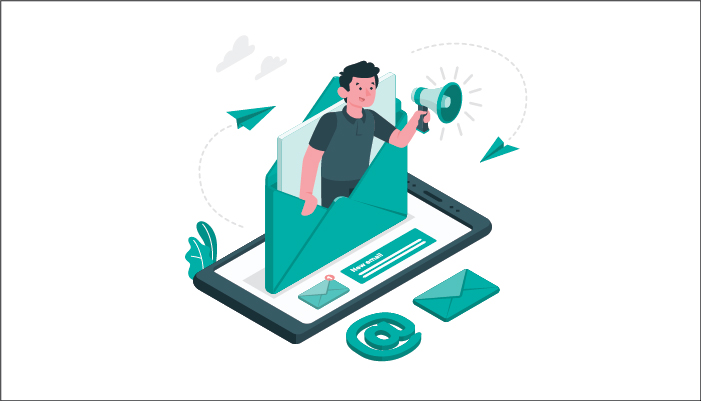 In this regard, it is worth noting that businesses that use automatic email sending tools are able to generate double the number of leads as those that don't. There are a number of features that an automatic email sender tool like MailSend possesses that any business would find useful.
Features of Automatic Email Sender Tools
Following is a list of the top 10 features of any automatic email sender tool:
1. Drip or Staggered Campaign
This is a handy function of an automatic email sender tool for staggering your email campaign. It comes equipped with eCommerce automation as well as segmentation features. These can even be integrated with large online store platforms like Shopify, Magento, and so on. A staggered campaign allows you to send out focused and targeted emails at every important step of a prospect's journey towards becoming a customer. You could do things like sending out upsell emails, follow up on products viewed or on abandoned carts and so much more. As a matter of fact, this kind of automation also makes it possible to react to myriad triggers to weave a sort of a network of preordained automation.
2. Welcome Emails
Well begun is half done. Nothing like starting off with a welcome email for your subscribers, prospects, and clients. What's wonderful about welcome emails is the fact that they get a large number of clicks. These emails are, in fact, instrumental in the long-term success of any email marketing campaign. Not only do these significantly lessen the number of opt-outs, but they also help push sales.
There are many ways of using a welcome email to trigger a purchase. For instance, a retail outlet can send a welcome email that contains a coupon to anyone who subscribes to their mailing list. This can quite often encourage them to make a purchase from the store.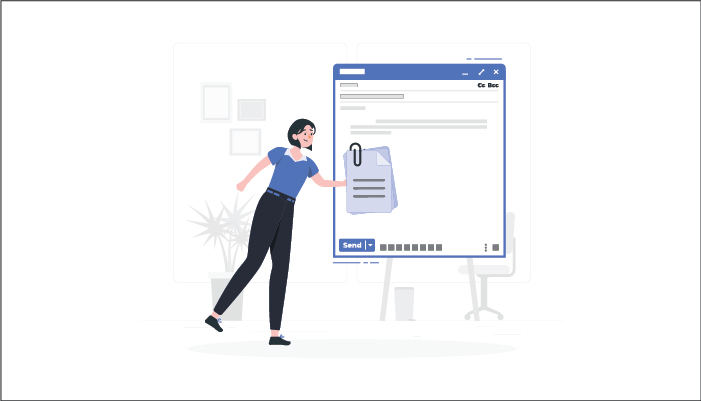 3. Abandoned Cart Outreach
People who were going to buy your products, but abandoned their purchase for some reason can also be reached out to profitably. A majority of the online buyers abandon their carts at checkout and this worryingly is a growing trend. The only way to arrest this trend is by adopting an abandoned cart email strategy with the help of an automatic email sender tool.
Such emails serve as gentle reminders to customers about items they put in to the cart and suggest that they might want to complete their purchases. This can work surprisingly well in pushing up your sales and enhancing your ROI
4. Happy Birthday Email
This feature on an email sender tool extends the personal touch to your target audience. An automatic email sender tool can ensure that your prospects receive a customized birthday message on or just before their birthday.
Not only does this help forge a personal bond with your clients, but it also makes them more inclined to stay loyal to your product or service. An automated birthday campaign can also be in the shape of a 3 email series that may send out an email before, on, or after your prospect or client's birthday, You can also twerk this to send more or if you so choose, fewer emails. Not only is a prospect's birthday a great day to forge a bond with them, but you can also use the opportunity to send them a promo code, which they will likely appreciate.
5. Welcome Aboard Email
An onboarding email is a great way to make a great bond with a customer. A welcome email creates an initial impression about a business with a new subscriber or customer. You can use a welcome email to send across a signup form, a video, or an offer, apart from, of course, the warm welcome itself.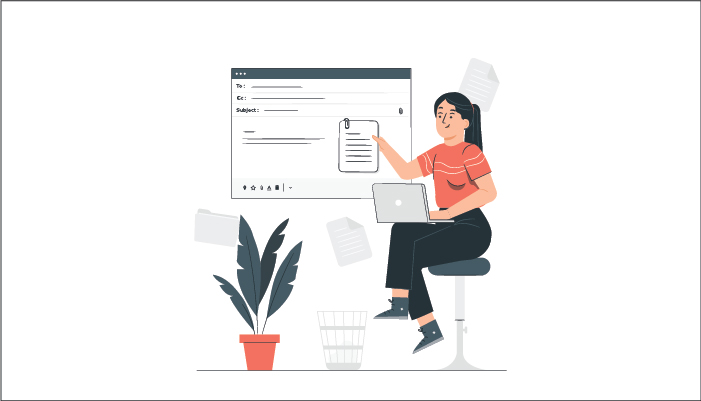 This kind of communication creates an all-important first impression on your brand's behalf. A good Email Marketing Tool will be able to provide you with several great templates to use with regard to sending such a welcome aboard email.
6. Subscriber Nurturing Email
Prospects who are undecided can be persuaded to make up their minds about your product or service with the help of this type of email. Nurture email campaigns are custom-made to engage and inspire prospects to take action that is favorable to the brand or business in question. This could take the shape of answers to prospects' queries by providing them with engaging content. It is past user behavior that informs an automated subscriber nurturing email.
There are several email templates that inspire prospects to stay engaged with a brand. One could get them hooked by way of offering them product demos, whitepapers, e-books, and lead magnets. Such a strategy identifies the people who consume your content and are thereby interested in the solutions you provide for their problems. That provides a business with just the ideal opportunity to send them a series of nurturing emails that will ultimately entice them enough to become customers.
7. Reminder Emails
There's nothing like a reminder email to act as a call to action for the prospects. Email reminders could be about abandoned carts, events, and other things like that. This is where one can use email automation to a great advantage. Rather than sending individual reminders, you can automate the process. You can do that with the help of triggers.
Newsletters or other kinds of one-off campaigns sent have to be sent together to a bunch of people. An automatic email campaign, on the other hand, has to be set up once to be sent across to specific individuals on their conforming to a specific trigger. It would, for instance, be very inefficient to implement an email campaign manually, for each and every person, who becomes a subscriber. It is way better to create an automated welcome email that can be sent out, every time a new prospect becomes part of a subscriber list.
That's where email automation scores over traditional ways of sending out mass emails. All you need to do is to set up an email once. As and when the people keep on meeting the predefined trigger parameters, the emails will automatically go to them. One never ever has to do anything manually in this whole process. Facilitating, reminder emails is certainly one of the most important functions that an automatic mail sender performs.
8.Landing Page Templates
This is a handy feature in an automatic email sender tool. The design of a landing page is an integral part of the success of any email marketing campaign.An automatic email sender tool empowers businesses to conveniently create, customize and use the most effective landing pages to achieve their outreach objectives. What's more, all of this can be achieved from a single visual builder, without having to take recourse to code
A landing page is essentially a web page that helps the movement of prospects down the sales funnel. The best way to t obtain visitors to a landing page is via email. As a matter of fact, there isn't a better leveraging of tools than a landing page aligned to one's email marketing platform.
Engage More Audience by Automating your Email Marketing Campaigns with MailSend Sign Up 14 Day Trial
9. Contact Manager
The contact manager feature helps you update your contacts and track their responses vis-a-vis their email addresses. Better email automation tools allow businesses to obtain a 360-degree view of their key contacts.
Not just that; they also provide mobile access to their contact data. Besides, they also allow people across the company to collaborate with one another. That apart, one can obtain a good view of the activities of one's prospects on myriad social media sites.
These tools allow the marketing people to get a complete view of their prospects and customers enabling them to customize outreach.
10.Content Repository
A content studio or repository helps you to store your important content in the shape of your pictures, graphics, and other files, to ensure consistency in your campaigns.
Most businesses find sharing the right kind of content with their target audience on a regular basis, quite difficult. This is where automated email sender tools proved to be a great asset. They make it possible to implement a module that allows you to create campaigns that auto-send highly relevant content to the right target audience.
Conclusion
According to Neil Patel, "Marketing automation tools make your job a little more painless, so you and your team can focus your time and attention on other efforts that drive revenue."
This tweet says pretty much the same thing- Email automation and a CRM are truly a match made in heaven. Here's why bringing these two tools together will do wonders for your sales strategy. We are living in the middle of the greatest technological revolution ever witnessed by mankind. The digital way of life is now mainstream and this means that automation pervades every aspect of our lives. That is true of communication more than it is of anything else. This has been brought home to us with telling force by the ongoing pandemic. The total reliance on technology to reach out to each other it has engendered makes it very clear to everyone.
The emergence of new-age technologies like official intelligence, robotics, and algorithms have helped achieve inefficiencies that were unimaginable earlier. For businesses to do well in this environment it is important that they leverage the latest tools that are available to them. Today's consumers are well informed about what it is that they. We expect the very best from the products and services they consume and only those businesses that are attuned to their needs and wants will do well in this new environment.
Intelligent emailing backed by the best automatic email sender tools goes a long way in establishing the right kind of rapport with the prospects and client base. The good news is that applying these tools is not very expensive and every business regardless of scale and size can go for these. As a matter of fact, one can go ahead and take advantage of the free trial period many of these tool providers offer to check out what works best for one. Every business would do well to make emailing backed by the right kind of tools an integral part of their marketing outreach process. It will surely take them places.
Email automation and a CRM are truly a match made in heaven. Here's why bringing these two tools together will do wonders for your sales strategy https://t.co/nP1mmsaIgX pic.twitter.com/VoyFgeKupV

— BenchmarkONE (@hatchbuck) December 17, 2020
What Makes the Best Email Marketing Software?
#1
Send unlimited newsletters and promotional emails to your contacts
#2
Create multi-step email sequences using visual flow designer
#3
Choose your own email gateway provider or get 5000 user emails every month for FREE
#4
Personalize your email using merge functions and dynamic images
#5
Trigger marketing automation rules based on email opens or clicks
#6
Assure GDPR compliance and double opt-in consent
#7
Send bulk emails to unlimited subscriber lists in different projects
#8
Generate and analyze the detailed reports on email campaigns
#9
Unbelievable pricing - the lowest you will ever find
#10
Everything your business needs - 50 apps, 24/5 support and 99.95% uptime
Join the SaaS Revolution
All-in-One Suite of 50 apps

Unbelievable pricing - ₹999/user

24/5 Chat, Phone and Email Support