12 Email Retargeting Campaigns Tips to Gain the Best Results
Email marketing is a powerful tool to build a strong relationship with your customers. Here are the 12 Email Retargeting Campaings Tips.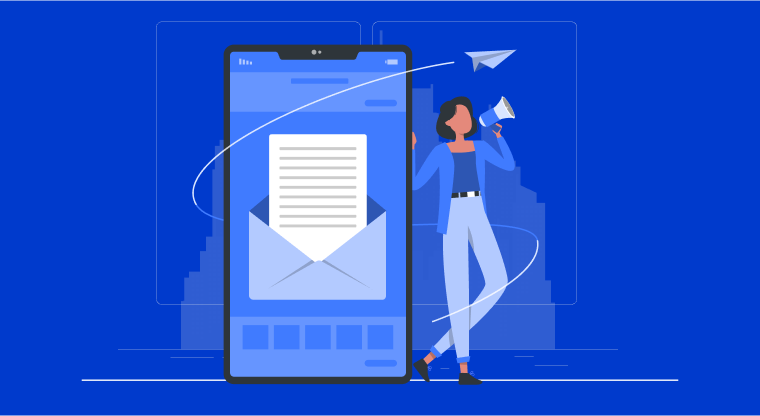 According to the latest statistics, more than 290 Billion emails are being sent daily. This number is only expected to rapidly grow in the coming years and reach 347 Billion emails by the end of 2023. Yet, surprisingly enough, there are still people who can't be reached effectively through email.
One of the biggest and most logical reasons why a marketing channel as powerful as email-marketing doesn't work is because people simply evolve and change. Marketers have experienced and proven time and time again that email marketing outperforms most other digital marketing channels including PPC and content marketing.
To further improve the effectiveness of the channel we have learned that personalization is the best way to go. However, how do we use it to target the hard-to-reach section of people who cannot actively be influenced by email marketing campaigns? This is where email retargeting finds its relevance.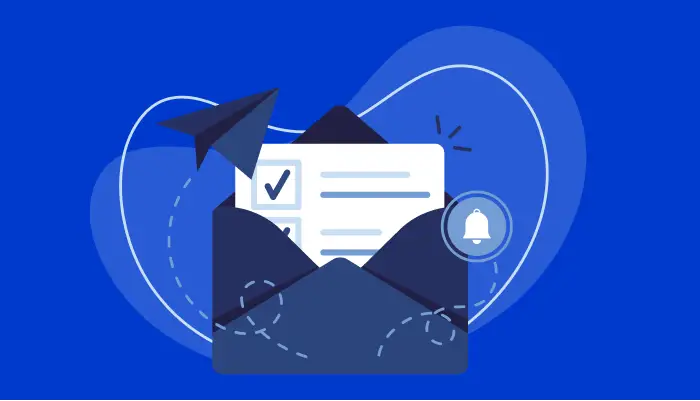 Simply put, email retargeting is a strategy typically used by e-Commerce companies and SaaS business owners to reach out to people that do not convert through other marketing initiatives like advertising and regular email marketing. It is steadily gaining in popularity and is being used across industries the world over.
Travel Magma shares their own small business tips on how to make the most of email retargeting in this post.
What Is Email Retargeting?
Email retargeting, technically, is the practice of refining emails to target new as well as existing customers using specific information and mailing lists. It is a proven effective way to influence customers and to get them to convert, as it uses detailed information based on behavior and interests.
For the same reason, the messages sent through email retargeting are more resonating and relevant for customers and are hence more powerful than an average email marketing campaign. In email retargeting you can send campaigns to both existing customers – ones that you already have information for, as well as new customers – ones for which you need to collect relevant information for.
In the case of existing customers, retargeting is down through further analysis of purchase patterns and browsing behavior. More segmented and better-personalized emails are then sent to certain customers based on the new information gathered. A good example of a retargeted email sent to an existing customer would be a cart abandonment email.
In the case of new customers, tools like browser cookies, opt-in forms, and customer profiles are used to gather behavioral information as well as contact information, based on which email messages are sent to induce further action. A good example of a retargeted email sent to a new customer would be a message reminding them of the benefits of a product they just checked out on the website.
How Does Email Retargeting Work?
Email retargeting works on the new-gen concept of "FOMO" which means "Fear of Missing Out". It reminds people of the amazing qualities of the product they thought of buying or even checked out. It gets them to think of what they stand to miss out on if they don't purchase the product.
From a technical perspective, a retargeted email is usually sent as a trigger to a previously performed event. It induces further action based on some form of interaction that the customer may have performed on your website. It can be automated to be sent out at the right times to the right customers to increase conversions with the help of an intelligent email marketing solution.
By making use of website user analytics, lead generation tactics, pixel targeting, and technologies like cookies you can gather specific information that is very potent in terms of influencing a purchase decision. With this information, along with a recently performed event, email drip campaigns can be designed where a message is triggered to say just the right things that will get the customer to re-think and ultimately, make a move to purchase.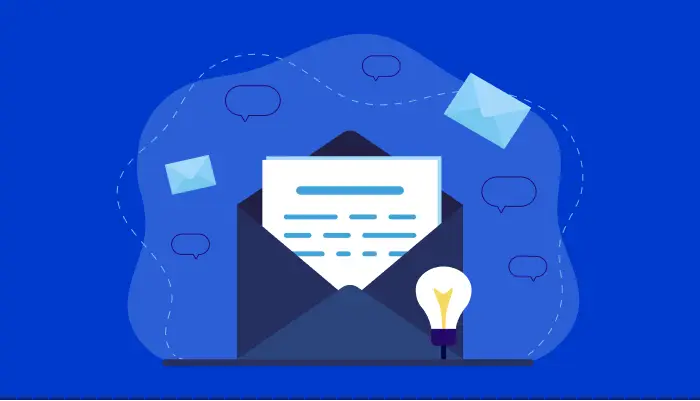 Mailsend for example is one of the most efficient and all-encompassing email marketing solutions available today, that comes with advanced features necessary for email retargeting. It provides an easy-to-use drag and drops drip campaign builder where you can set trigger events as well as trigger emails to be sent out to the right people at the right times. It thus helps strike the iron while it's hot. It allows you to specify different events, and different emails for each of these events as well.
It features a smart newsletter builder where you can easily add elements to grab attention and create attractive emails for your campaigns. In addition, it also offers an array of newsletter templates to choose from, in case you do not know where to start.
Apart from newsletter creation and drip campaign building, it also comes with a host of analytics and reports with the help of which you can monitor important email metrics such as open rates and click-through rates. You can also pull out time-specific data to gauge the progress of your email marketing efforts over a period of time. Above all, it comes with smart integrations as well, such as Mailgun and Sendgrid, both of which ensure faster delivery and deliverability of your emails.
Why Should You Use Email Retargeting?
The simple, plain, and straightforward reason why you should use email retargeting is that it works! Wonders at that! Statistics suggest that the average conversion rate for email retargeting is 41%, which is much higher than the average normal e-Commerce conversion rate between 2% and 4%.
Furthermore, according to findings by Moz, email retargeting helps attain almost 4 times the usual revenue. It also helps build your organic search rank as it drives more visitors to a particular page on your website.
From a long-term perspective as well, email retargeting allows you to connect with customers on a personal level and gradually build the connection into a loyal relationship. It lets you get in touch with customers, talk about their needs and understand their needs and offer practical feasible solutions, which is ultimately what business is all about. Studies conducted by Custora say that customers on email are perhaps the most valuable of all, as they bring in up to 11% more revenue than others. Clearly, email marketing is where you should be investing in.
When Should You Use Email Retargeting?
Email retargeting can be set up permanently in the form of winning campaigns ready to be sent out to customers at the right times. What can be defined are the trigger events, on the instance of which you need to send out the messages.
Typically, any situation where the customer interacted with your brand and left without making a purchase calls for a great retargeted email, which is almost always bound to work. Other than that, you can also set messages for events like inactivity, where you follow up with carefully thought out ideas to get people who never interact with your brand to act.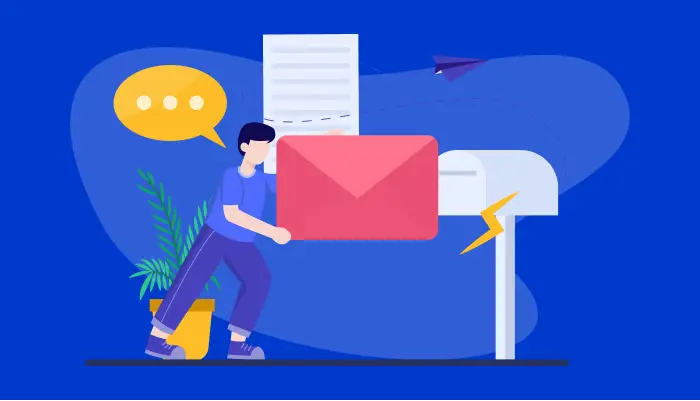 Here are a few examples of situations or events where email retargeting can make a significant impact:
When you find your website bounce rates going high, especially on a particular page.
When you have a high rate of cart abandonment instances.
When you need to grab the attention of people who visited your website and did not take any action.
When a visitor came to your site, downloaded a resource, and left.
When a visitor chatted with your sales executive and left without making the purchase.
When you want to grab the attention of people who never seem to respond to your emails.
12 Powerful Tips to Gain Better Results from Email Retargeting Campaigns
Here is a list of 12 tips that promise to deliver significant results from email retargeting campaigns:
1. Collect All the Right Information Early On: One of the most important prerequisites for a successful email marketing campaign is an accurate email list. Along with that you also need a constant and updated database of customer activity on your browser as well as your application.
Hence, you must make sure that you set data collection points for your customers right from their first visit to your website so that you can use relevant information to send more targeted and personalized emails to them at the right times.
Technologies like cookies, customer profiles on applications, and pop-up forms for lead magnets, etc. are all good ways to monitor and collect customer data, including behavioral analytics.
2. Hyper-personalization: It has already been established that personalization is what makes customers feel valued and what keeps them coming back for more.
Use email retargeting to further personalize your approach. Hyper personalization is indeed one of the hottest trends in email marketing. Use specific customer behavior details to send personalized offers and suggestions, ones that will delight the customers. To get such insider information, you can make use of user analytics on your website. To know more visit: personalise.cc
3. Follow-up with Inactive Visitors: Most companies make the mistake of launching amazing email marketing campaigns and calling it a day. What goes overlooked here is a bunch of customers who could not be influenced by simple marketing messages.
Marketers tend to leave these subscribers out, considering them a lost cause. However, you can always win them back with a great message that hits them at the right time and gets them to rethink. Set up triggers for events like unopened messages for more than a month, and send emails with a hard-to-resist offer.
4. Tailored Messages According to Visitor Behavior on Website: Depending on what the visitor does on your website, you can activate pop-up messages to be displayed, prompting them to either check out other products or leave their email IDs.
For example, if someone on your website browsing through a particular category of products, you could display a pop-up message directing them to other similar product pages. Or you could ask them to leave you their email address, to notify them once a product they checked outcomes back in stock.
5. Precision: Content is always king, but it is always wise to be clear and precise with it. The same goes for email retargeting messages. Send short and solid messages conveying exactly what you wish to say, clearly and unambiguously.
Use classy yet powerful graphic elements to grab customer attention and make sure not to go overboard with it. While writing copy, go by the classic convention of using power words to create a compelling case.
6. Segmentation: Segmentation, needless to say, is yet another effective way to offer personalized and targeted messages to customers. Group subscribers according to common attributes like age, sex, and location.
Further, apply specific attributes to narrow down common customer groups. You can also use the data collected over cookies and customer profiles to categorize subscribers and send out relevant retargeted campaigns.
Engage More Audience by Automating your Email Marketing Campaigns with MailSend Sign Up 14 Day Trial
7. Intelligent Targeting for Existing Customers: Existing active customers can also be targeted strategically. Marketers often leave them out for fear of disturbing them with too much marketing content. However, retargeting emails can be sent to existing active customers too, but in intelligent and strategic ways. In the case of such customers, emails can be sent as triggers to events like cart abandonment.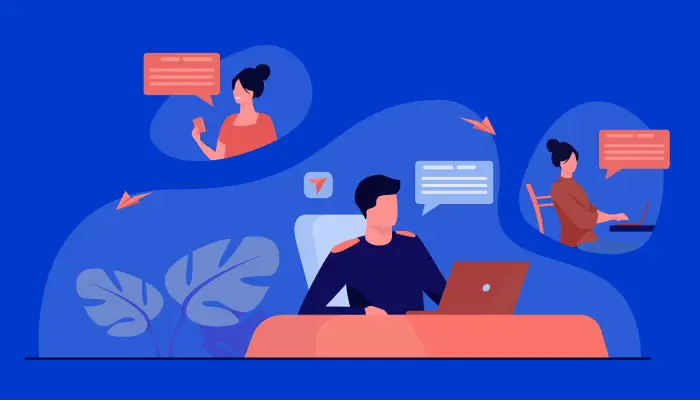 8. Combine Email Retargeting With Retargeting Ads: According to a report by ConversionXL, the brand Busted Tees received a heavy 390% ROI on one of their email retargeting campaigns, when it was combined with a retargeting ad. Very clearly, the impact of email retargeting is multiplied when it is combined with retargeting ads.
9. Cart Abandonment and Checkout Abandonment Emails: Cart abandonment and checkout abandonment emails as mentioned before are proven effective retargeting strategies. By all means, set up campaigns to remind customers of the benefits that they are likely to miss out on if they don't purchase the product that they've left in their cart.
10. Special Offers and Discounts for New Visitors: Collect new visitor information with the help of lead magnets and opt-in forms. Once you've added them to your email list, retarget them with special offers and discounts just for new visitors. While you are at it, make sure to personalize each offer with the help of website analytics to see which product pages each new visitor spent the most time on. With that information, send out retargeted messages with an irresistible offer and they are sure to click through.
11. Upselling for Existing Customers: Upselling is yet another proven powerful strategy that can be used on existing customers or customers that have made at least one purchase. Email retargeting campaigns can be used to let customers know of the benefits of upgrading to a better product or a better version of a product.
Craft compelling messages spelling out clearly the features or benefits they stand to gain from upgrading. Be sure to compare the benefits with the ones they already enjoy to get the point across.
12. Cross-Selling for Existing Customers: Last but not least, you can also use email retargeting to cross-sell to customers. This strategy also applies to existing customers. Use concise copy to showcase similar, related, or complementary products on retargeted emails to customers.
They are bound to click if they find something they need, without which their current product won't give them the best results. Bottom line Suffice it to say, that email retargeting if used in the right ways can help grow conversions by leaps and bounds.
Conclusion
With the help of the right solution offering the right features to segment, personalize and launch retargeting campaigns, you can reap the benefits of email retargeting in no time. Combine it with retargeted ads as well as regular email marketing campaigns to maximize your outcome.
Email retargeting campaigns are a powerful tool to help you reach and engage with potential customers. By utilizing the right targeting strategies, you can craft personalized, targeted emails that will drive conversions and increase your ROI. Additionally, you should take advantage of automation to help streamline the process and make sure your campaigns are running as efficiently as possible. By following these tips, you can ensure your email retargeting campaigns are successful and help you reach your desired goals.
What Makes the Best Email Marketing Software?
#1
Send unlimited newsletters and promotional emails to your contacts
#2
Create multi-step email sequences using visual flow designer
#3
Choose your own email gateway provider or get 5000 user emails every month for FREE
#4
Personalize your email using merge functions and dynamic images
#5
Trigger marketing automation rules based on email opens or clicks
#6
Assure GDPR compliance and double opt-in consent
#7
Send bulk emails to unlimited subscriber lists in different projects
#8
Generate and analyze the detailed reports on email campaigns
#9
Unbelievable pricing - the lowest you will ever find
#10
Everything your business needs - 50 apps, 24/5 support and 99.95% uptime
Join the SaaS Revolution
All-in-One Suite of 50 apps

Unbelievable pricing - ₹999/user

24/5 Chat, Phone and Email Support