10 Stereotypes About Email Marketing Solutions
There are a lot of stereotypes and myths surrounding the use of email marketing solutions, considering how it is one of the oldest marketing channels.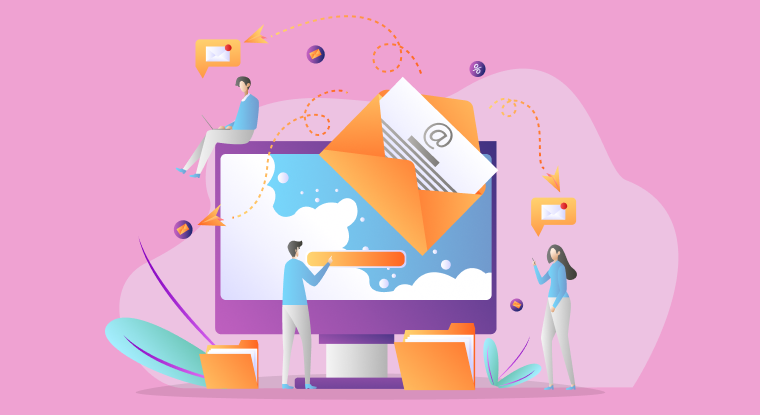 Emails are hands down one of the most popular channels of communication and marketing today, not just for businesses but for customers themselves. Several studies have proven over and over how customers prefer being contacted by brands through email. Even in this age of social media, email marketing undoubtedly stands as one of the best sources of lead generation and customer engagement for companies. However, it is also one of the oldest and most used types of marketing channels, due to which it has undergone quite a bit of change over the years. And for the same reason, there are a lot of myths and stereotypes surrounding email marketing and emails in general.
Considering how long they have been in use, and considering the generations of people that have been using it, certain myths are bound to creep in. It is up to the more informed generations to debunk these myths and educate people about evolution. One of the biggest most untrue myths that are doing its rounds in the realm of digital marketing is that email marketing is dead or that email marketing is ineffective. It is actually the most absurd thing to believe in. And here's why. Statistics show that the number of active email users in the world is expected to reach 4.3 billion over the coming three years by 2023. And on average, around 293.6 Billion emails are being sent and received each day.
In terms of business, email has proven to be a more effective way to acquire customers than social media – almost 40 times the rate on Facebook and Twitter combined. Moreover, because 90% of people in the US use emails on a daily basis, it has also been found to induce purchases 3 times more than social media channels. If these numbers don't convince you, think about your email inbox which is always brimming with emails. Think about every website that asks for your email ID before you leave.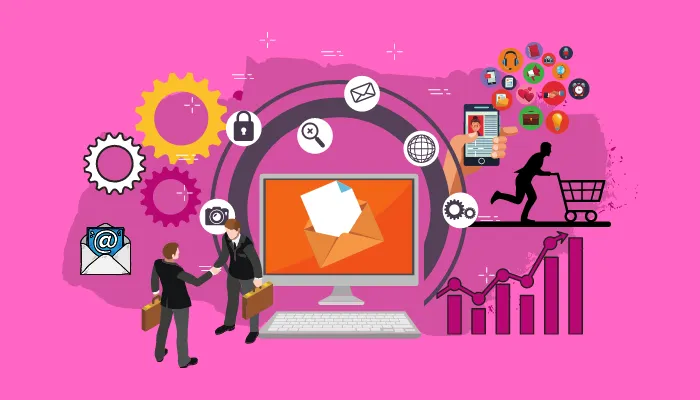 There is only one possible reason for these things, and it's the fact that emails work. Period. Entrepreneurs world over would re-iterate the fact that email is still number one when it comes to customer acquisition and lead generation. Email drip campaigns are one of the most proven effective methods to keep customers engaged, and even win back customers, as demonstrated by Netflix through its famous series of win-back campaigns. Evidently, it is all about using the right strategies and the right solutions to augment the strategies when it comes to email marketing, and it starts right from building your email list.
Copyblogger talks about a 7 step strategy to build an effective email list with opt-in forms over here. Once you do the process right, you will realize how powerful email still is.
Evolution of Email Marketing Over Time
Myths or stereotypes naturally arise from older experiences that may or may not be relevant in the current scenario. In email too, a lot of stereotypes are derived from older email practices that made sense back in the day. Some of these myths may be relevant today, but a majority of them are based on the practices and facts that were once grounded in reality and don't hold well anymore.
Email as a singular concept and email as a marketing technique have both evolved a lot over time. Technology has changed.
Companies are now using advanced email marketing solutions to support their well-thought-out email strategies to connect with customers. These solutions offer a number of benefits for businesses starting from creating effective drip campaigns to measuring the effectiveness of the campaigns, all of which immensely help businesses in making the most of their email marketing strategies. They offer a host of features to visualize and map out full-blown campaigns, tools to create content and manage subscribers as well as analytics to gauge performance and make real-time improvements.
For example, Mailsend is one of the most efficient email marketing solutions in the industry today that comes with a very easy-to-use drag and drop drip campaign builder. It also comes with a user-friendly email builder that allows you to create attractive and click-worthy emails or newsletters. Apart from that it also offers thoughtful subscriber management features and a ton of insightful analytics to let you see how your campaigns are performing and study customer behavior.
It was a lack of efficient technologies like these, put together with a lack of comprehensive knowledge of emails and customers that led to the emergence of stereotypical myths in the past. These myths however are no longer true and some of them may even be straight up hurting your marketing program as a whole. Still following a lot of these stereotypes is in fact dangerous for your business in the long run and it is very important to refrain from them.
With that being said, it is time to clear the air. Here are 10 typical stereotypes about email marketing and email marketing solutions that should go.
10 Stereotypes About Email Marketing Solutions
The following are a few stereotypes created around email marketing solutions that needs to be taken care of:
1. One Size Fits All: People always fall prey to the psychological effect of FOMO (Fear of Missing Out). People always believe that popular and most used technologies will work for them as well. However, it is the biggest mistake you can make in terms of software investment.
What works for another company may not work for yours, as the one size fits all approach does not work with technology. It is extremely important to customize and fine-tune your email marketing solution to your specific organizational needs.
2. Email Marketing Solutions are Just Technologies that Generate Leads: Email marketing solutions at their core, are software that will augment lead generation and customer acquisition if used with the right marketing campaigns and strategies. Features like automation, segmentation, and analytics help you craft better content for your customers and stay connected with them, and staying connected eventually helps improve customer trust and lead them into buying from you.
Therefore, it is a process that takes time and needs consistent effort. Email marketing solutions do not work like magic wands to generate leads.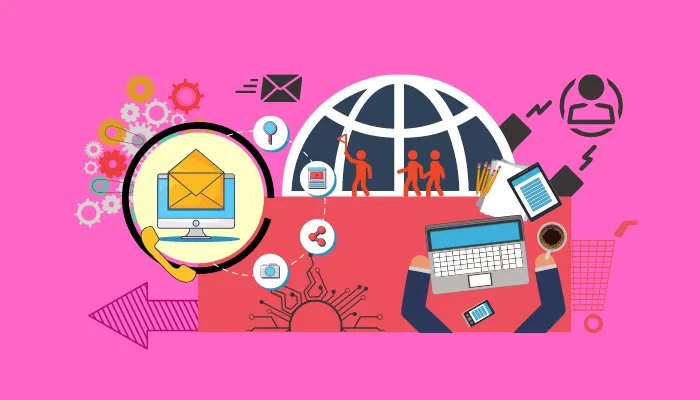 3. Unsubscribes Are Bad and You Should Not Make It Easy for Customers to Do So: Contrary to popular belief, unsubscribes are not bad at all. In fact, they help clean up your email list automatically by removing people who are no longer interested in your content. It thus improves the effectiveness of your email list. Customers who are not interested in your emails are better off not being on your list, as they will kill your open rates and click-through rates. For the same reason, it is important to make it easy for them to unsubscribe with the help of your email marketing solution.
Some people, even though they are not interested in your content, may end up not unsubscribing if you don't make it easy enough for them, which significantly affects the effectiveness of your email list.
4. Only Highly Designed Emails Created by Graphic Designers Actually Work: Full-blown attractive email newsletters and emails can be created using advanced email marketing solutions. You do not need graphic designers for the job. Mailsend for example features an intuitive drag and drop email newsletter builder that lets you create attractive emails with interactive elements. It also offers pre-designed tried and tested email templates that will also help you craft high-quality emails, worthy of being clicked through.
5. Emails are Used as a Standalone Marketing Channel: Using email marketing solutions just to organize email campaigns is a stereotypical mistake. In order to ensure maximum effectiveness, it is important to integrate it with other channels like SMS and social media, so that it reaches out to customers through different means, improving the chances for opens and click-throughs. It helps grab the attention of customers where they spend time the most.
In the next 5 years, email will be seen as not just a high-ROI channel by itself but rather a platform that integrates with and makes other channels more successful*" - Loren McDonald](https://www.creativeexcellence.com.au/digital/)
6. Basic Segmentation is Enough to Implement Marketing Campaigns: Most companies think a basic level of customer segmentation is enough to create email marketing campaigns. However, this immensely reduces effectiveness, as it doesn't consider a lot of important details influencing a customer's decision to open an email.
It is very important to segment customers using specific criteria and creates campaigns based on several of them.
Mailsend features an efficient segmentation tool that allows you to segregate customers based on different specific factors and craft suitable campaigns for each of them, improving your chances for opens and click-throughs as mentioned in our email marketing segmentation guide.
7. Responsive Emails Are Not That Big a Deal: Surprisingly enough, even in an age where smartphones figuratively rule people's lives, a lot of companies do not give due importance to making emails that are mobile responsive.
Statistics suggest that 85% of email users check their emails on the phone. And mobile apparently accounted for as much as 46% of all email opens.
Clearly, mobile-responsive emails are the way to go. You must make sure that your email marketing solution allows mobile responsiveness in email creation.
8. Using a Few Trigger Words will Send Your Email into the Spam Folder: Owing to previous experiences, marketers often think that trigger words like "FREE" will send their emails into the spam folder. However, email spam detectors have gotten way more intelligent than that. Trigger words are merely small criteria based on which detectors identify spammy content. The body of the email matters the most, and it takes more than a few words for your email to end up in the spam folder.
Engage More Audience by Automating your Email Marketing Campaigns with MailSend Sign Up 14 Day Trial
9. Send Emails on Tuesday or Thursday Evenings: Once again, a typical experience-based judgment; companies still think that Tuesday or Thursday evenings are the best times to send emails. As times have changed and as people have evolved, these assumptions no longer hold true. Advanced email marketing solutions offer features to detect time zones, analyze customer behavior and schedule emails to suit their conveniences, thus offering a more personalized approach to email campaigns.
10. Creating a Campaign and Sending Emails will Ensure Effectiveness: Companies often make the mistake of merely sending emails to subscribers and leaving it at that, assuming their campaign will work.
Needless to say, it will not. Email marketing solutions need proper integration features in order to connect your email marketing efforts with other applications to ensure deliverability. Marketers also need to study email analytics and make improvements from time to time to sustain effectiveness.
Mailsend offers two integrations with SendGrid and MailGun, both of which make sure that the email reaches the customer's inbox quickly, avoiding the spam folder. Mailsend also offers insightful analytics to allow marketers to make improvements.
Bottom Line
We've definitely come a long way from these expired stereotypes in email marketing. Once you choose the right email marketing solution for your business with features to suit your unique organizational needs, you will be halfway on your journey to improve leads. It is also important to devise a winning email marketing strategy and constantly make changes to evolve with time and people to stay ahead in the game. Email marketing itself is also a constantly evolving marketing venue, which inevitably requires you to be dynamic with the changes.
What Makes the Best Email Marketing Software?
#1
Send unlimited newsletters and promotional emails to your contacts
#2
Create multi-step email sequences using visual flow designer
#3
Choose your own email gateway provider or get 5000 user emails every month for FREE
#4
Personalize your email using merge functions and dynamic images
#5
Trigger marketing automation rules based on email opens or clicks
#6
Assure GDPR compliance and double opt-in consent
#7
Send bulk emails to unlimited subscriber lists in different projects
#8
Generate and analyze the detailed reports on email campaigns
#9
Unbelievable pricing - the lowest you will ever find
#10
Everything your business needs - 50 apps, 24/5 support and 99.95% uptime
Join the SaaS Revolution
All-in-One Suite of 50 apps

Unbelievable pricing - ₹999/user

24/5 Chat, Phone and Email Support