10 Best Email List Building Tactics
This blog is about the 10 best email list building tactics. You will learn how to build your email list with the least amount of effort and time.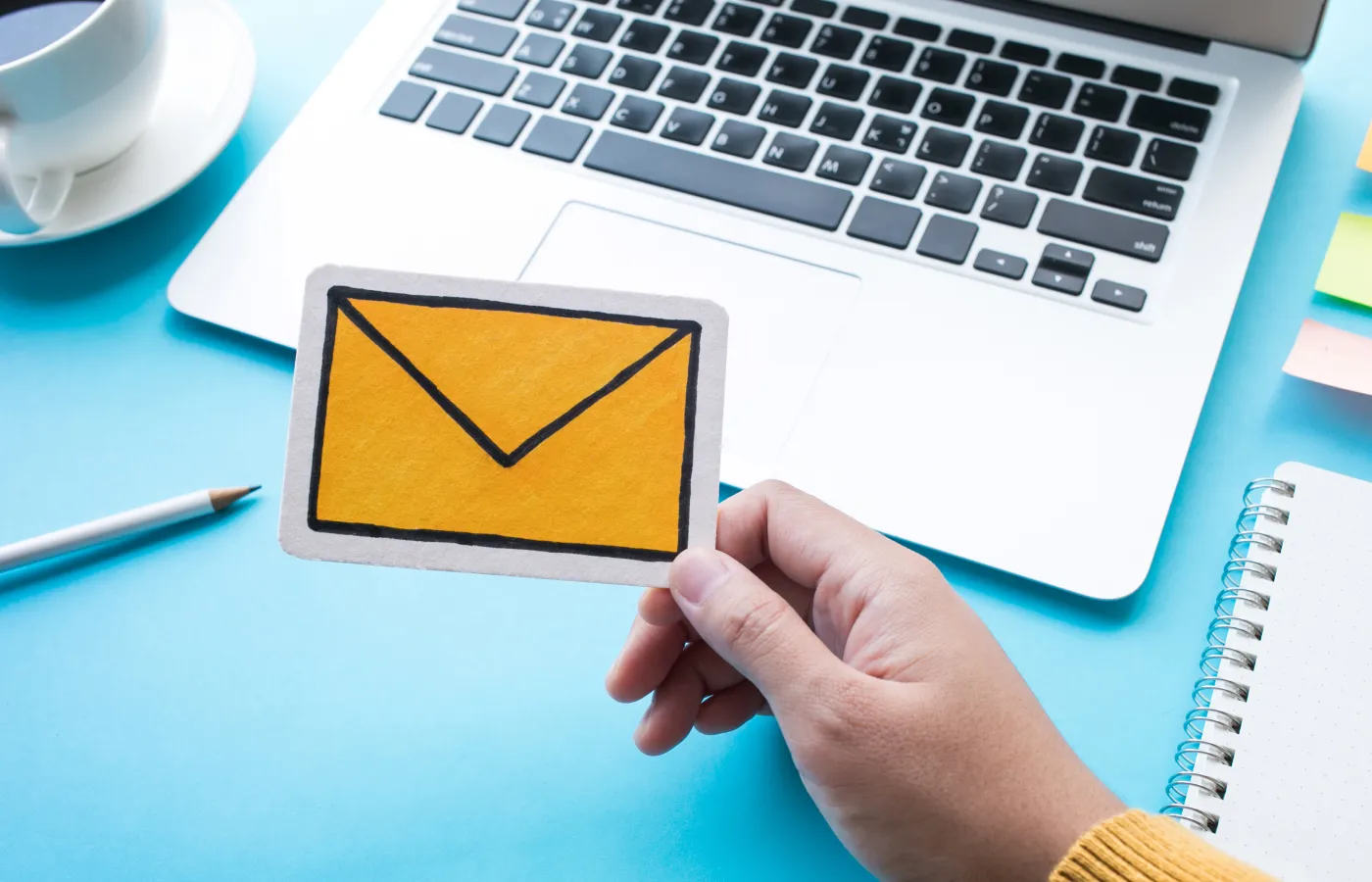 Email-Marketing is a common channel for all businesses to communicate with their customers. Even though there are a lot of marketing channels that get attention, arguably the most valuable digital channel is email, which requires beginning with building your email list. But, the challenge with email is, that people often change their email addresses. How can you fix this issue? The answer is you need to keep on building your email list. The best way to do so is to adopt an email marketing tool to grow your email list.
In this blog, we will talk about the 10 email list-building tactics that work in 2020 and beyond.
List-Building Challenges
Before we begin, it's important to know why email list-building tactics are important. Typically, the email grows with white hat SEO practices following the appropriate marketing actions. But gradually, the growth of the list slows down, even though the business is on the right path.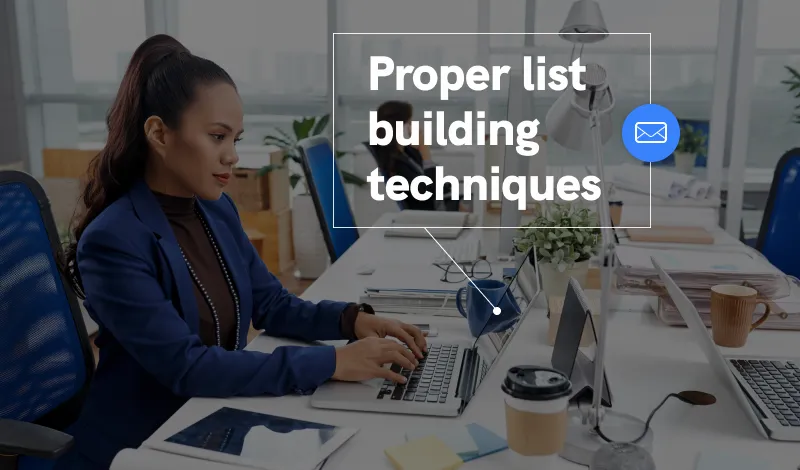 With email marketing software and proper list-building techniques, marketers can refresh their tactics and reach potential customers in more ways. This is why we've developed this list-building guide wherein you'll get the 10 email list-building tactics to overcome these challenges.
10 Email List Building Tactics
Given below is a list of 10 tactics that can allow users to ace email list building:
1. Include Personalized CTA for Blog and Landing page: Personalized CTAs have a higher chance to turn visitors into leads. In fact, with personalized call-to-action buttons, you can double the number of email subscribers.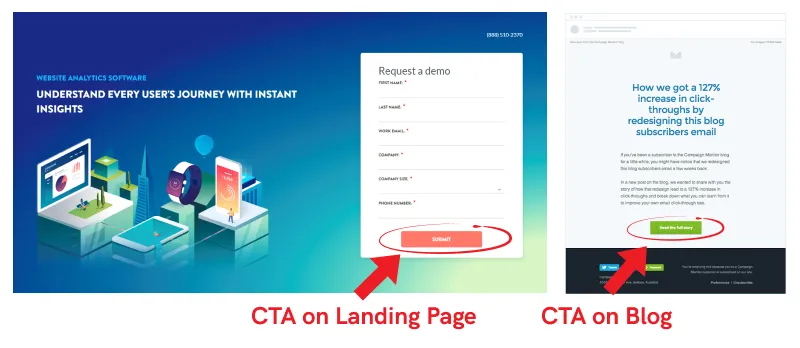 Why miss such a great opportunity? Whether it's a blog or a landing page, include a personalized CTA. Rather than offering advertising and sales pitch, share content that makes the visitors feel helpful and valuable.
2. Include a Pop-Up for Each Page: Are you wondering why we are talking about the old pop-up technique even in 2020? Well, pop-ups certainly can be annoying to everyone, but if you time them properly, they could be one of the best tools to get subscribers.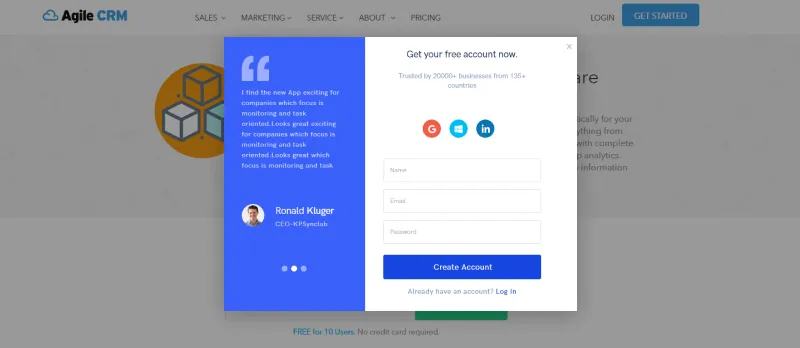 If a visitor, for instance, spends a certain amount of time on the page, you can show the pop-up message with relevant content based on that particular context. You may also consider exit pop-ups, scroll pop-ups, etc.
3. Generate More Landing Pages: Increase the number of landing pages and create personalized landing pages to entice a wider demographic. With more landing pages, you'll be able to cater to each person's individual concerns, resulting in more sign-ups.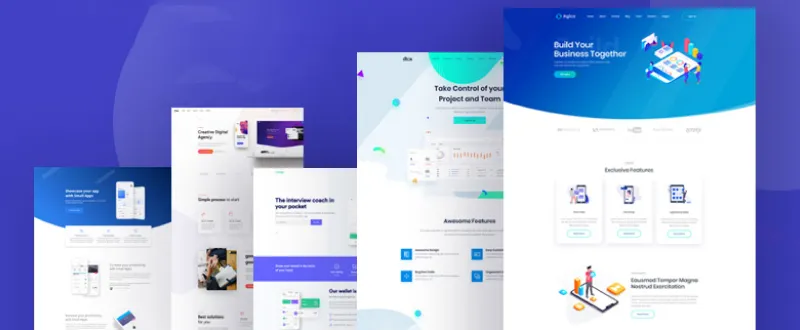 4. Include Scroll Box: What is the perfect place to position the CTA button? Is it at the beginning of the page, or toward the bottom? There's no clear answer right as it depends on various other factors including the visitor's behavior. And in order to determine this, it's important to conduct A/B testing.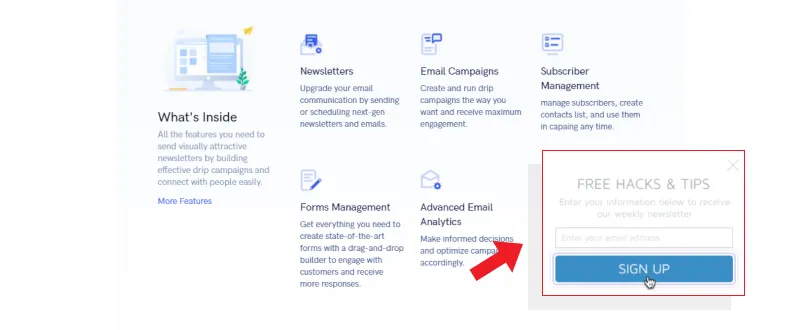 The best solution to avoid this issue is to include a scroll box. This is a subtle and most useful way to grab your viewer's attention and increase conversions.
5. Incorporate a CTA on the About Us Page: Have you ever thought of placing a CTA button on your about us page? Never, right? We would like to tell you that it is one of the most effective pages to grow the email list significantly.

Remember, serious buyers always visit the about us page to learn more about your business. By including a CTA you may encourage these visitors to sign up for a newsletter to know more about the brand and services.
6. Create Emails that Add Value: Does your marketing campaign include a lot of advertising messages? This technique's not going to work in 2020. Data shows that an individual receives more than 124 emails per day. So, trash will be the destiny of your sales pitches and advertisements.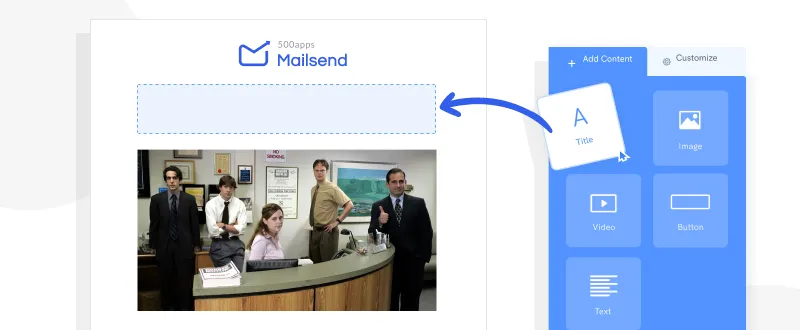 Your email needs to be relevant, specific, timely, and the content must deliver a lot of value to the receiver to stay subscribed and forward to their peer group. You may want to also use email marketing software to automate emails.
Engage More Audience by Automating your Email Marketing Campaigns with MailSend Sign Up 14 Day Trial
7. Ask for Feedback: It has been noticed that the chance of getting a user's feedback becomes higher if the information is relevant to them. Therefore, you may consider including a form comprising relevant questions regarding your business.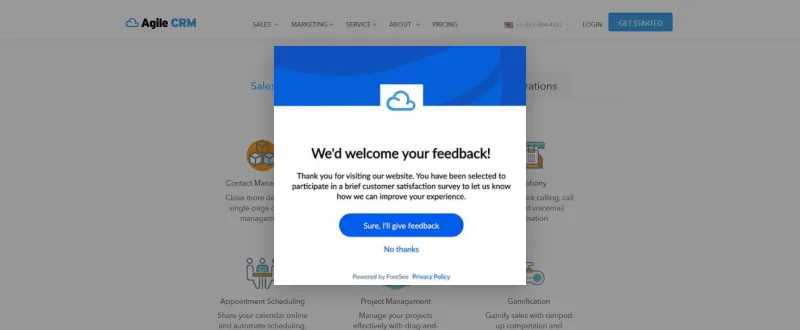 To serve the same purpose, you may also include a live chat tool that invites queries and email addresses from visitors who have spent a specific amount of time on your site.
8. Do a Guest Blog with CTA: Leverage the power of guest blogs for other websites to build an email list. Many websites are out there where your audience spends a significant amount of time.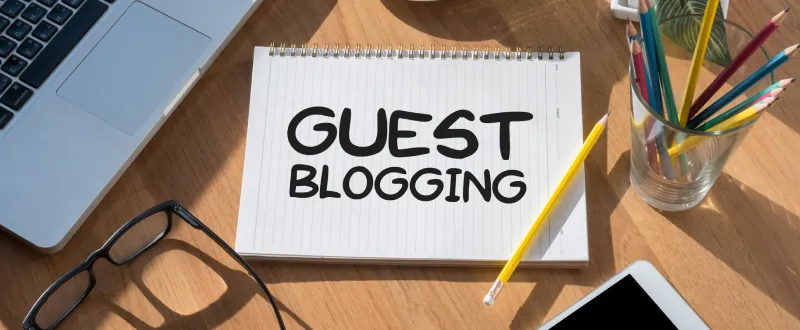 With guest blogging for these websites, you can easily expand your contact list. Don't forget to include a call-to-action and a link in the author byline, so that the readers can easily subscribe to your blog and newsletter.
9. Use Social Media: Social media are outstanding channels through which you can easily build a long email list. But in order to cater to the smart audience, you also have to act smart. You may promote an online contest on Facebook, or promote an exciting offer that requires an email address.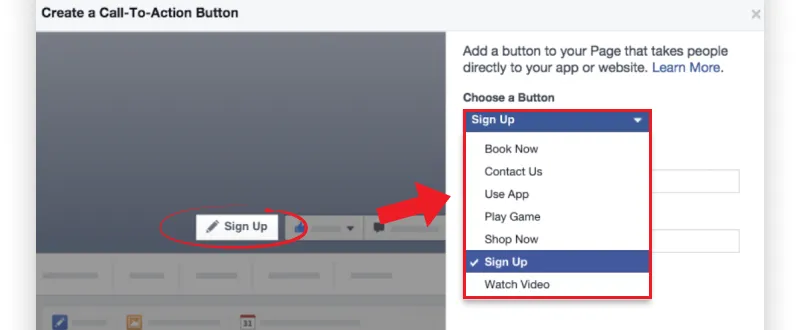 Adding a CTA button to the top of your Facebook business page, publishing links to your gated offers via social media, including engagement features to your YouTube channel, and promoting one of the top lead-generation offers on Twitter are some of the other successful tactics that you should follow along with email marketing tools.
10. Perform A/B Testing: And finally, don't hesitate to A/B test various campaign copies. Typically, your A/B test landing pages, gated content, contests, etc. Similarly, the design and the copy should also be tested with different versions of the same content.

These may include the text of the CTA button, the color of the offer, the timing, etc. history shows that even with tiny changes, businesses were able to drive hundreds more conversions.
Conclusion
These are the 10 email list-building tactics that you should start doing today to enhance your email database in 2020. Some of these tactics might be challenging to implement in the initial phases. But you should use email marketing software and implement these to see the expected result in a quick time. MailSend is one of the best email marketing tools that has plenty of options to create email lists with the help of Finder.io and can even automate your list-building process by helping you connect with the right audience. With a free trial for 14 days, you can explore the features and get started to see if it works for your business.
What Makes the Best Email Marketing Software?
#1
Send unlimited newsletters and promotional emails to your contacts
#2
Create multi-step email sequences using visual flow designer
#3
Choose your own email gateway provider or get 5000 user emails every month for FREE
#4
Personalize your email using merge functions and dynamic images
#5
Trigger marketing automation rules based on email opens or clicks
#6
Assure GDPR compliance and double opt-in consent
#7
Send bulk emails to unlimited subscriber lists in different projects
#8
Generate and analyze the detailed reports on email campaigns
#9
Unbelievable pricing - the lowest you will ever find
#10
Everything your business needs - 50 apps, 24/5 support and 99.95% uptime
Join the SaaS Revolution
All-in-One Suite of 50 apps

Unbelievable pricing - ₹999/user

24/5 Chat, Phone and Email Support