How Does Email Automation Increases Efficiency?
Email automation is the process of automatically sending emails. Learn how it increases your email automation efficiency and saves time for you.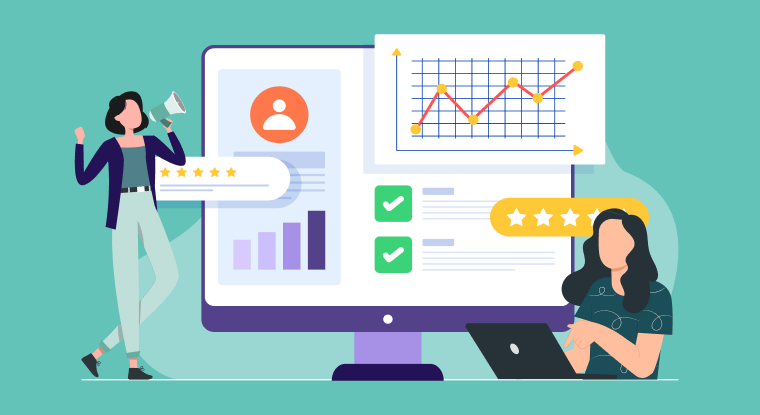 autoresponders will now! handle all the repetitive emails you've been sending out manually and the automated messages your subscribers receive when they sign up to your email list.
What Are Email Automation Systems?
These platforms are tools for sending out emails automatically. Set up an automated email campaign, and your email service provider will manage the rest. With automated email marketing, you can target potential or current customers based on their:
Previous purchases
Product Preferences
Behavior
Email Automation Systems personalize your customers' experiences by increasing the relevance of your messages. This moves them along the buyer's journey and, hopefully, gets customers to complete whatever call to action you're looking to achieve.
How do Email Automation Systems Save Time and Effort?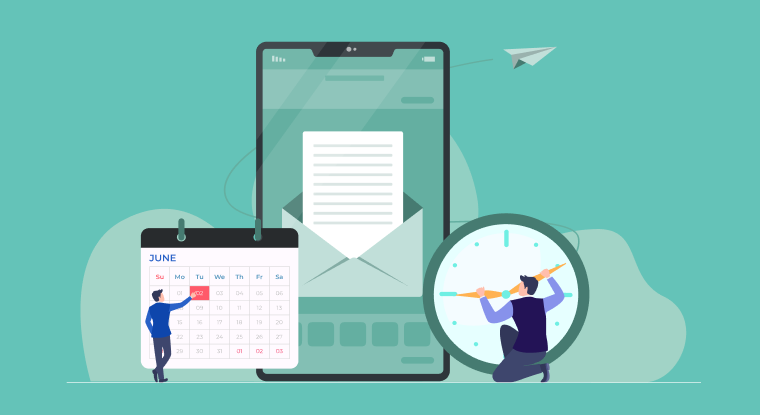 There are many other benefits beyond the obvious: automatically taking tasks off your schedule. You may be surprised how the following can help you long-term.
Automated Marketing Strategy: If you are manually sending out an email newsletter every week or every month, how many customers can you reach at one time using your existing staff? If a great deal more opt-in to your mailing lists, will you be able to stay on schedule?
Email automation systems help you grow your marketing efforts. If you're used to working with email automation systems, you can set up a welcome email anytime someone joins your Mailing List or Newsletter. You don't need a warm body to complete the action. Once customers take any of the activities you're tracking, they're automatically integrated into your system, and the automated email goes out without making any additional demands from your staff.
Clearer Work Schedules: Automated marketing also frees up time for your team members. They can pay attention to other aspects of their jobs, like building relationships with customers rather than responding to new orders.
Meaningful Customer Relationships: Marketing isn't just about acquiring new customers. It's also about maintaining an existing customer base that continues to buy from your business.
Email automation systems will help you boost your revenue by retaining customers. You can automate requests for feedback, set up exclusive offers, and send re-engagement campaigns to increase the frequency at which your customers purchase. All of these strategies work in tandem to maximize customer lifetime value.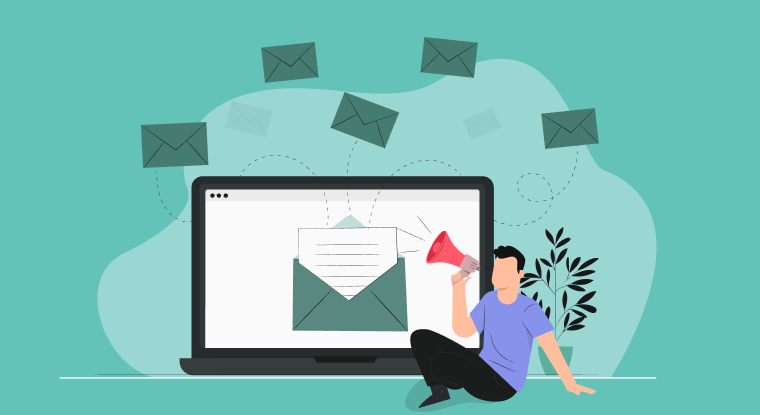 Personalized Marketing: With automated marketing, the right message gets sent to the right person at the right time based on triggers and behaviors. People love getting personalized emails; they associate them with brands that care about them and are concerned about making them feel special.
Around 91% of customers are more likely to spend money at a brand that remembers them and provides offers and recommendations relevant to their preferences. Automated email series are a great way to personalize the experience for your customer base. When you create an automated email series, you can continue building relationships with your customers while they're receiving targeted offers.
Growing Your Business with Email Automation Systems
Email automation tools are based on trigger-and-action systems. The triggers initiate actions, and the actions determine what emails are sent out. The campaign can be based on time, date, or action. For example, a birthday, anniversary, the birth of a new baby, or wedding anniversary are all good triggers for an automatic email continuity campaign. Or, e-mails can be sent on the anniversary of a purchase made. The possibilities are endless, but once a sequence is set up, it can simply be left to run by itself, and your customers will marvel at your thoughtfulness and efficiency. But at its core, email automation systems begin with building a customer roadmap so you can visualize what journey you want them to take.
For instance, if someone does action A, then send them an email X. If someone does action B, send them an email Y. If instead, they do action C, send them email Z. The emails you send are based on their actions, purchases, and even the number of times they open and click on your emails. Now that you have an idea of using email automation systems to your advantage, let's go over some examples, which include:
Birthday Greetings or Special Moments: Automated birthday emails are a standard tool for businesses to communicate with customers. The email should, of course, be a happy birthday message to your customer. Brands can offer an applicable discount or special offer to the customer to encourage them to purchase. Adding in high-quality imagery coupled with a compelling call-to-action increases conversion rates.
This automated email is simple to set up only if you have your customers' birthdates on file. Your team can easily set up an email that reoccurs based on a date, and the message will be distributed automatically when that date happens.
Event Promos: If your company hosts webinars, meetups, or events, having people attend them is critical to increasing your revenue. A way to encourage people to attend your events is to send reminder emails ahead of time. After the event, you'll also want to send a series of follow-up emails to anyone who didn't attend.
Email reminders are sent to each individual who has registered for your event. These emails are sent several weeks in advance and then again the day before it starts. Suppose when an online conference or talk is over, all attendees can receive any relevant additional information, including links to videos, PowerPoint presentations, webinar recordings, or even a CTA to join more events in the future. When someone registers for your event, the information for their registration gets saved in your email marketing tool. Use automated reminder emails to communicate with these people and drive them to the event from the time they register until the actual day of the event.
The Welcome Autoresponder: About 92% of customers who visit your website are not ready to buy. They have shown interest in the products or services you have to offer, so you should communicate with them directly to convince them to purchase from you.
A great way to do this is to encourage them to subscribe to your newsletter or email list. It's a more minor conversion than purchasing on your website, so it's something more people will do. Once these customers are on your mailing list, you can send them an email message welcoming them to your online community! You can even let them know they've been successfully added to your emailing list and give them a coupon for their first purchase to sweeten the deal.
Engage More Audience by Automating your Email Marketing Campaigns with MailSend Sign Up 14 Day Trial
The Web Welcome Wagon: Within a welcome series from email automation systems, brands can send the following three messages to first-time visitors to capture their attention:
Welcome: This should be a short message to introduce yourself and set expectations for the customer. It should grab the reader's attention, hooking them and making them want to continue reading.
CTA reminder: The CTA reminder should be a visual prompt that says, "Remember me? I'm still here." You don't have to be aggressive with this email; a gentle reminder will trick. By adding a call-to-action (CTA) at the end of your post you can turn a blog post into a lead generation tool. A CTA is a statement or button that encourages your readers to take a specific action, such as subscribing to your email list, downloading a white paper, or scheduling a consultation.
Discount offer: A discount offer is always appreciated by potential customers. You may want to incentivize those new customers who are just being introduced to your brand for the first time. Discount offers in promotional emails are effective in converting readers into customers. Emails are one of the most powerful communication tools. It is wise to exploit them in more ways than one.
How to Keep Email Automation Systems Awesome?
Now you know what kind of messages to send, here's how you can keep them awesome—and not annoying—so your customers will want to hear more.
Quality, not Quantity: The critical thing to understand is that only relevant and valuable messages are essential. Sending large quantities of emails can turn people off. The triggers must be directly related to business goals, and the customer needs to be effective.
Send at the Right Time: Consider when it's the best time to send out an email based on the content, the triggering event, and the customer. For instance, don't overwhelm your customer with emails; it's best if you space them out. Don't also send them a birthday greeting when it's not their birthday.
Test before You Press Send: Once you've established an email, you need to test it. Therefore, you must optimize the following:
Subject lines
CTAs
Content
Layout
Have at least five co-workers review the emails before releasing them to customers.
Let Them Unsubscribe: Any emails that make it to your subscribers' inbox are a victory, but it is not worth keeping them on your list if they are frustrated customers. Make sure your unsubscribe options are easy to access. You can ensure that you don't infuriate potential customers by forcing them to search through the website to find the unsubscribe option.
Conclusion
If you include email automation in your email marketing strategy, you can arrange for your emails to be sent automatically without lifting a finger to do the job. The time you save could engage with your customers and increase your revenue. So why not consider this feature for your company today?
Contact MailSend for excellent email automation systems right now! You can send unlimited email newsletters, create them from scratch, create automation rules, and more! Visit our website for more information!
What Makes the Best Email Marketing Software?
#1
Send unlimited newsletters and promotional emails to your contacts
#2
Create multi-step email sequences using visual flow designer
#3
Choose your own email gateway provider or get 5000 user emails every month for FREE
#4
Personalize your email using merge functions and dynamic images
#5
Trigger marketing automation rules based on email opens or clicks
#6
Assure GDPR compliance and double opt-in consent
#7
Send bulk emails to unlimited subscriber lists in different projects
#8
Generate and analyze the detailed reports on email campaigns
#9
Unbelievable pricing - the lowest you will ever find
#10
Everything your business needs - 50 apps, 24/5 support and 99.95% uptime
Join the SaaS Revolution
All-in-One Suite of 50 apps

Unbelievable pricing - ₹999/user

24/5 Chat, Phone and Email Support