Email Marketing Advantages in 2022
Whether you're a small business or a large enterprise, leveraging the power of email marketing can significantly impact your marketing efforts. Stay ahead of the competition and unlock the advantages of email marketing to fuel your business growth.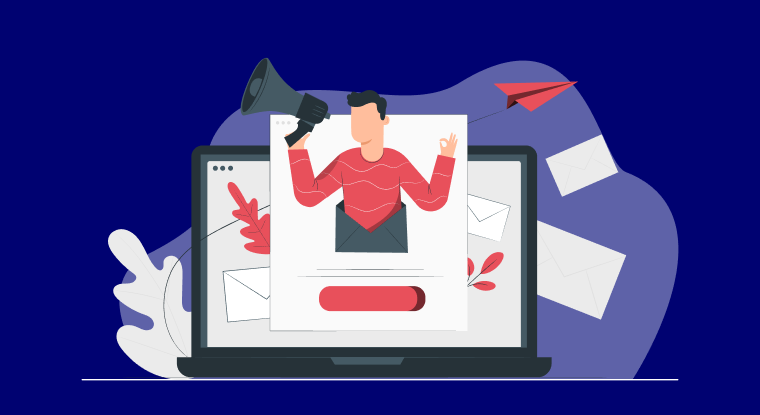 Most businesses use digital marketing these days since it allows them to potentially get more customers. However, the availability of numerous devices and platforms, such as PCs and cellphones, may pose a hurdle. Fortunately, many forms of digital marketing, such as email marketing, may work with these platforms.
Email marketing is exactly what it sounds like: sending an email to promote a product or service. Email marketing has been around since the beginning of the Internet and is still popular today. This demonstrates that email marketing is a powerful tool for promoting a company's products and services and that it should never be disregarded. Many businesses, however, continue to undervalue it, let alone implement it. As a result, in this post, we'll look at how email marketing might help a company transform.
Fundamentals of Email Marketing
Emails provide information about a company or a product. It might be a straightforward email about the firm or a new product. Of course, a call-to-action button should be included in the email. This button will take the user to the product detail page, where they can buy the item or anything else they're interested in.
Email marketing can entail much more than simply sending a customer an email. Businesses can send promotional emails to people who have opted in to receive them or who have purchased specific products. Emails can also be sent to people who have visited a specific homepage, which is a terrific method to keep consumers and attract new ones. When a company has an email list, it may send out emails that will enhance the conversion rate of its website.
How Effective Is Email Marketing?
The best part about email marketing is that it can be used by even the most unskilled entrepreneurs. For starters, email marketing is likely to boost the conversion rate of your website. This is because it raises awareness of what you're selling and how to purchase it. People may become more interested in what you're selling once they know what you sell and how they can buy it, resulting in a rise in sales.
It is important to note, however, that email marketing may not be appropriate for all businesses. You must ensure that your customers receive your emails and respond to your call to action, thus you must have a fantastic product.
Advantages of Using Email Marketing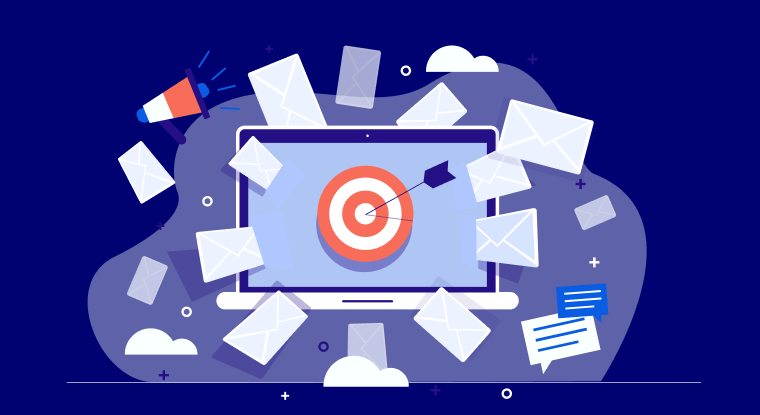 If you're on the fence about employing email marketing, consider the following:
We all use email on a daily basis. We normally retain a list of companies that we like or would like to contact in the future. You can also collect emails from potential clients as a business. You may send them emails about your products or services without missing a beat once you have a list of emails. Email marketing allows you to stay in touch with your customers and avoid losing them.
Many people feel that using email to sell a business is pricey, but this is not the case. This is due to the fact that an email service provider's service is free. You may even be able to locate a free email service provider. You might be able to get away with it if you're honest in your emails and don't send out too much information.
It's not difficult to compose an email. You can make your own or use a pre-made template, but either way, your email will be ready in less than 30 minutes. You may also improve your email with HTML codes, so it doesn't have to be hard.
Search engine optimization (SEO) is a digital marketing strategy that targets prospects by using relevant keywords. When used with email marketing, SEO helps your website get traction much faster.
A link to a form can be used to track the progress of your email campaign. This will allow you to compile a list of people who have signed up for your newsletter and purchased your product. This data will assist you in determining what you should improve and what you should keep doing.
You can send emails to a targeted set of people using email marketing. This, however, is dependent on the size of your email list. You can send emails about the things you have for sale if you already have a list of consumers who have bought from you before and wish to buy from you again.
Engage More Audience by Automating your Email Marketing Campaigns with MailSend Sign Up 14 Day Trial
Tips to Use Email Marketing Effectively
If you've changed your mind and want to try email marketing, here are some ways to make it work for you:
It's not a good idea to send the same email to everyone. Segment your subscribers based on what they buy, how they behave, and how much time they spend on your site. After you've gathered this data, you may send them emails about things they're likely to be interested in.
Use a Pre-Made Email Template
Sending emails is a breeze using pre-made email templates. You can include your company logo and make sure your content is well-designed. There's no need to worry about breaking any HTML codes because they've already been created for you.
Create Personalized Messages
Personalization is one of the reasons email marketing is so effective. You can change up the design and message, but make sure it seems professional to impress potential consumers.
Optimize Your Emails for Mobile Devices
The majority of individuals nowadays access the Internet via their smartphones and tablets. As a result, you should make sure that your emails are optimized for mobile devices and that your customers can read them on their cellphones. Mobile devices can also help your business, so putting in the extra work is worthwhile.
Send out reminders if you can. You won't lose consumers this way, and they'll be more likely to buy from you. Remind them of your company and the things you're selling. You can send a thank-you email after you've made a sale for the first time. This will also increase your conversions, therefore it will be worthwhile to put in the extra effort.
Engage with Inactive Subscribers
Just because some of your subscribers are no longer active on your list doesn't mean they don't care about you. You can still re-engage them by sending them an email. You can notify them about new items or specials if they've registered to your email list.
Send Emails According to a Schedule
If you don't want to spam your readers, schedule your emails to go out at specified times. You won't be bombarding your subscribers with emails this way. They won't feel as if they're being bombarded, and they'll be more likely to read the emails you give them. make use of autoresponders and automated email.
Include a Call to Action Button
Include a call to action button in your email marketing campaign if you want it to be successful. Your subscribers will be able to see how to purchase your product when they open your email. If you include a basic and direct call to action in your emails, they will be more effective.
Don't Forget to Track Your Results
As previously noted, you can use a form to follow the progress of your emails. You'll know how many people opened your email and purchased your stuff this way. This will assist you in determining what you should do next or continue doing.
When to Send Emails?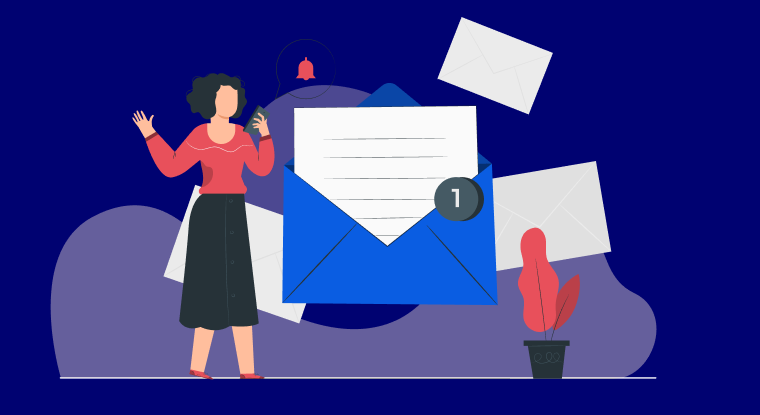 As previously stated, you should send emails on a regular basis. When should you do it, though? This is dependent on a number of factors, including your niche. You should select the most appropriate moment for you or your niche. Emails should be sent on weekdays, during lunchtime, or late at night. You should save emails for the morning on weekends so that individuals have more time to peruse the web.
You should also take into account your audience's time zone. You can send emails to anyone in the United States in the afternoon if you're targeting them. You can send emails in the morning or afternoon if you're targeting Europe. Your emails will not get lost in the stream of emails from your subscribers. Schedule emails using a competent email automation software.
What About A/B Testing?
A/B testing is a good way to see how different versions of your email performed. Different graphics, information, and call-to-action buttons can all be tried. Check your email statistics after your campaign to evaluate which version performed better. After that, you can send your next email to a larger audience with more features. For example, if your first email lacked a call to action button, you may include one in the next one. If your most recent email was more successful than your previous one, you may send your next email to a larger audience.
Furthermore, better positioning may improve the performance of your email. If, for example, you sent one email to a segment of your subscribers and it performed better than the other, you can send your next email to that segment.
Measuring Success
When you start getting more clicks, you'll know your email marketing efforts are working. When you get more clicks, you're more likely to raise your conversion rate. This should result in increased revenue and sales.
Your emails may be prohibited if you receive a lot of hits but have a low conversion rate. If you have a high conversion rate but a low click rate, your subject lines may be too long. This provides space for errors, and you'll need to examine your data to determine the source of the problem. When you see them, you must take the necessary steps to guarantee that the problem is rectified.
You should also calculate your return on investment (Return on Investment). You can tell if your email campaign is worthwhile if you track your return on investment. You can also determine whether you should continue with email marketing or make changes.Make sure to have the right email analytics inorder to gain the proper insights.
Conclusion
Email marketing is a powerful digital marketing tool. It can be used to promote your company and sell your goods and services. It's one of the most effective digital marketing strategies, and it may help you reach hundreds, if not millions, of individuals all over the world. Remember to follow the instructions for the letter, and you should have no problems.
MailSend offers high-quality email marketing automation services. Our platform includes cutting-edge and essential tools to ensure that your email marketing campaigns are conducted flawlessly, all at a low cost. To get started, simply go to our website!
What Makes the Best Email Marketing Software?
#1
Send unlimited newsletters and promotional emails to your contacts
#2
Create multi-step email sequences using visual flow designer
#3
Choose your own email gateway provider or get 5000 user emails every month for FREE
#4
Personalize your email using merge functions and dynamic images
#5
Trigger marketing automation rules based on email opens or clicks
#6
Assure GDPR compliance and double opt-in consent
#7
Send bulk emails to unlimited subscriber lists in different projects
#8
Generate and analyze the detailed reports on email campaigns
#9
Unbelievable pricing - the lowest you will ever find
#10
Everything your business needs - 50 apps, 24/5 support and 99.95% uptime
Join the SaaS Revolution
All-in-One Suite of 50 apps

Unbelievable pricing - ₹999/user

24/5 Chat, Phone and Email Support