How to Choose Best Email Marketing Services For Startups?
Are you looking for email marketing services for startups? We can help you find the best email marketing service for your needs. We have a wide range of email marketing services that we can offer to startups. We can also help you with your email marketing campaigns. Contact us today to learn more.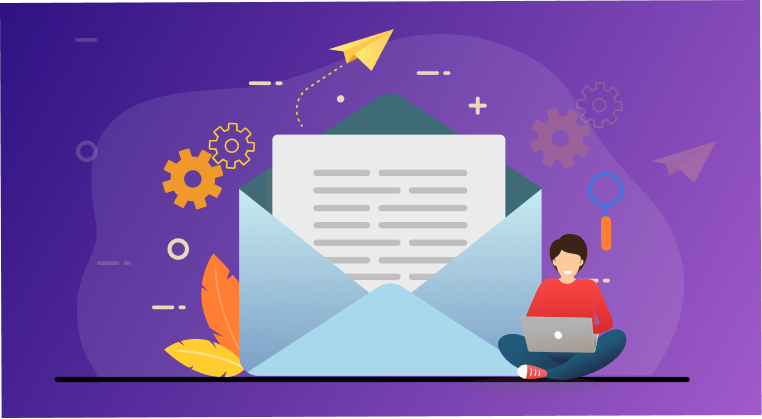 Business owners adore email marketing as a marketing channel. But there's a reason why it succeeds: the close relationship it forges with subscribers. This personal connection is not built overnight. It requires perseverance, confidence, and calculated actions to pique subscribers' interest and keep it alive.
Emails must accomplish this duty of being able to reach clients at precisely the correct times in order to influence their decision favorably, in addition to developing trust and offering value in the form of information. Evidently, personalization makes a powerful statement. Consider this. Customers prefer to open emails that are personally addressed. Customers are always interested in reading content that offers a useful answer to a specific problem.
Email Marketing Services for Startup
Sending an email to advertise a good or service is exactly what email marketing is. Since the early days of the Internet, email marketing has been there and is still widely used. This demonstrates that automated email marketing is a powerful tool for promoting a company's products and services and that it should never be disregarded. However, many companies continue to undervalue it and fail to even put it into practice. As a result, in this post, we'll look at how email marketing services might help a company transform.
While email marketing services are crucial for both startups and small businesses, startups should absolutely implement email marketing if they are attempting to scale quickly.
Email marketing is a great tool for growing your user base of loyal and interested customers. Even if word-of-mouth marketing is intrinsically more important, there is no conflict between the two.
Get Started With Email Marketing Services
Selecting the ideal email marketing services provider is just as crucial as developing a successful email marketing strategy.
Now that there are so many email marketing services available on the market, choosing one can be a little intimidating. The only approach to reduce your alternatives is to first identify your organizational requirements as well as the particular requirements of your sales and marketing teams, and then choose just those options that provide the characteristics to satisfy those requirements.
It is more important to have the features that matter than all of the features. Because you need a usable solution more than one with plenty of features.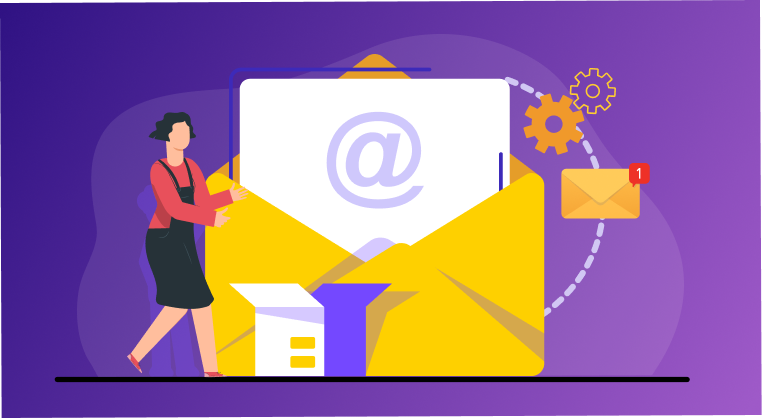 In addition to organizational requirements, you should think about your solution's adaptability and customization. You are aware that technology does not work well with a one-size-fits-all strategy. So that you can fine-tune it to meet your particular business model, your email marketing services supplier must offer customization tools. If necessary, you can modify the solution to fit your needs by adding or removing a few extra features.
Finally, you should look for email marketing software integrations in your proposed solution. You will only be able to reap the rewards of your email marketing solution to the fullest extent with effective integration. You can increase effectiveness by integrating your email with other programs. For instance, it enables you to link your email campaigns with Texting and other optimization techniques to prevent your emails from ending up in the spam folder of your customers.
All of these things should be taken into account when choosing an email marketing services provider because you want a program that can best meet your individual requirements. The reverse is not true.
Look for an Email Marketing Services Provider
Here are a few additional crucial components to search for in your email marketing solution.
Builder for Email Newsletters
Subscriber Administration
Analytics
Email Campaign System
Activating Components
One of the greatest email marketing services providers available is Mailsend, which offers all of these capabilities and more. To ensure optimal deliverability and optimized click rates, it integrates with SendGrid and Mailgun and offers email and campaign builders, interactive elements like forms you may include in your emails, as well as those features.
Once you have the best solution in place, you can start putting your marketing efforts into action, track their success, and continually improve them. Measure the success of your email marketing campaign
Create a Measurement Plan in 3 Steps
Following a plan is essential for success. Here is your 3 step plan for email marketing:
Decide on Timing: You should continuously monitor email performance. Establishing a tracking schedule, whether it be weekly, monthly, or campaign by campaign, is a good idea before creating KPIs. In any case, you may compare your current performance to prior results and standards, which makes it simple to see trends in growth or decline. These can then be compared to a particular email campaign type, consumer segment, product category, or other external factors that might be affecting the campaign's performance.

Describe Your Aims and Targets: Performance monitoring needs to be pertinent to the aims and objectives of the campaign. Setting up specific goals and objectives from the very beginning of the planning process is crucial. When defining these, make sure to take into account both their measurability and the methods that can be used to measure them.

Examine What Is (And Is Not) Working: By looking at the links or images that have received the most hits, analysis can also reveal the kind of content that is appealing to your subscribers. You can discover more about your audience by evaluating their behavior, such as what fascinates them or which content fails to elicit any response from or interaction with them.
5 Benefits of Email Marketing Services for Your Startups
Your success as a new company depends on how you allocate your marketing budget. New lead generation is essential. However, your marketing plan should be profitable and provide outcomes. Here are five advantages email marketing services can bring to your startup company: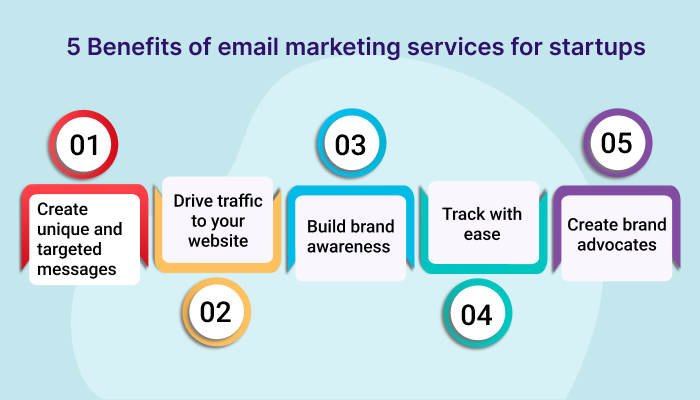 1. Create Unique and Targeted Material
Using email marketing, you may edit the content. The recipient's name can be added to messages to customize them. Those with a customer's first name in the subject line receive more clicks than emails without it. You can discover more about your audience the more emails are opened. This enables you to learn about their needs and problems and promotes the growth of solid partnerships.
2. Drive Traffic to Your Website
You can incorporate links in your message that bring your audience to your website using email marketing campaigns. Sending readers to your site via a hyperlink or a CTA button can improve your SEO. You can attract qualified visitors to your website by providing tailored content. This communicates to search engines that you are offering worthwhile information, which might improve the internet rankings of your website. More visitors result from higher ranks, which can increase ROI.
3. Build Brand awareness
Email marketing is a powerful tool for connecting with potential customers in addition to your current clientele. When it comes to attracting new clients, email is over 40 times more effective than social networking. It's a simple approach to disseminating information about your company. Additionally, there is a fantastic chance to send coupons or promo codes.
Engage More Audience by Automating your Email Marketing Campaigns with MailSend Sign Up 14 Day Trial
4. Track with Ease
You have the chance to quickly assess the success of your campaign using email marketing. Your open rate is a crucial indicator to monitor. Make sure your email subject lines are intriguing in order to get recipients to open them. The amount of people who click on the links in your communications is indicated by the click-through rate. You can learn more about the kind of material your audience prefers by looking at the clicks per link.
5. Create Brand Advocates
One of the easiest ways to communicate with others is via email. Your present customers can promote you for you with a single click. Customers who you develop great relationships with can promote your goods and services to others. With email marketing, word-of-mouth advertising is elevated to a new level. Include obvious CTA buttons that invite readers to share your content to make it simple for visitors to do so.
Wrapping It Up
Direct communication with your target audience through email marketing is a highly effective strategy. Additionally, it can be utilized to market your startup and make money.
This is one of the best methods for attracting more leads and increasing sales. It is also one of the most economical ways to advertise your company. You can use the aforementioned advice to launch an email marketing campaign. This will assist you in creating a strategy for your startup's lead creation and retention.
With the use of the email marketing platform MailSend, companies may communicate with their customers. You can send as many Newsl as you want to your email subscribers with our assistance. In addition to the fundamentals, we provide additional features to support your success! We can assist you if you're looking for the best bulk email sender. To find out more and begin, get in touch with us today!
What Makes the Best Email Marketing Software?
#1
Send unlimited newsletters and promotional emails to your contacts
#2
Create multi-step email sequences using visual flow designer
#3
Choose your own email gateway provider or get 5000 user emails every month for FREE
#4
Personalize your email using merge functions and dynamic images
#5
Trigger marketing automation rules based on email opens or clicks
#6
Assure GDPR compliance and double opt-in consent
#7
Send bulk emails to unlimited subscriber lists in different projects
#8
Generate and analyze the detailed reports on email campaigns
#9
Unbelievable pricing - the lowest you will ever find
#10
Everything your business needs - 50 apps, 24/5 support and 99.95% uptime
Join the SaaS Revolution
All-in-One Suite of 50 apps

Unbelievable pricing - ₹999/user

24/5 Chat, Phone and Email Support