Best 7 Direct Mail Marketing Tools in 2023
Direct mail marketing software can improve the visibility and response rate of your email campaign significantly. It is one of the most beneficial ways to boost your online marketing efforts.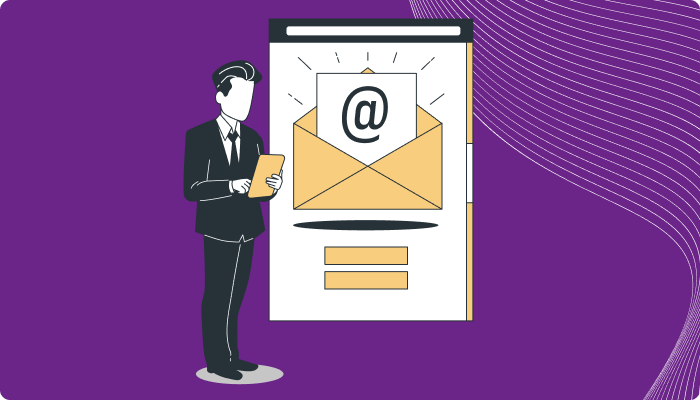 Email automation software can help drive engagement, engage viewers, build relations, and deliver higher ROI. Success with email marketing depends more on the capabilities of the software you are using than the contact list you built. If used in the right way, it is one of the most effective and convenient ways to tap into a broader group of audience. Email automation is the need of the hour. Given the current scenario of the competitive marketplace, brands must pull on their A-game to survive.
If you are not reaching out to your client base or potential customers, then you lose their interest. The saturated marketplace is full of cheaper alternatives, and customers can quickly shift toward a brand consistent with their marketing techniques. However, you need not spend hours every day on email strategy for marketing. Technology and AI have paved the way for advanced software that can perform many functions within a few seconds. Various software like Send Mail can create engaging templates and allow users to trigger drip campaigns that can follow up with your leads without any manual intervention. Before we get into the software part, let's get to know about direct mail marketing so that you can decide which software suits your needs and requirements.
Direct Mail Marketing: An Overview
Direct mail marketing is the key component of any marketing strategy. It is one of the most cost-effective ways to engage and attract leads. Over the years, email marketing has continued to be a quick and efficient way to reach out to customers or generate leads. Hence it is one of the first additions to a marketer's tool belt. Evolving technology has made the cumbersome process of email marketing simpler with software for email automation. There is multiple software in the marketplace with numerous features and capabilities that can help brands identify prospects, nurture leads, and close deals with minimum manual intervention.
Best 7 Direct Mail Marketing Tools
The success of your email marketing campaign completely depends on the software you choose. After all, it is responsible for sending emails to your leads on time. Hence it is important to understand the features and deliverability rates of software before you purchase any email automation software. Following are the top 7 direct mail marketing tools that are sure to enhance the efforts of your marketing team.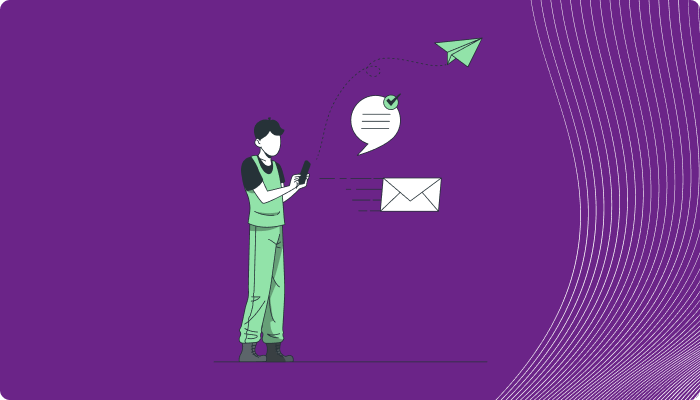 MailSend
The email automation software can create hyper-personalized emails with advanced custom features that allow users to create compelling templates for emails. It has a drag-and-drop feature that allows ease and use and quick access to the dashboard. It is one of the most preferred tools for trigger-based email marketing campaigns. It has a powerful visual flow that allows users to design campaigns according to their requirements.
Get started with the leading Direct Mail Marketing Tool today! Sign Up 14 Day Trial
SendinBlue
A highly flexible and versatile tool capable of filling in the requirements of diverse campaigns. It empowers users with a complete toolkit to handle all your marketing and sales needs. It is laser-focused according to audience preferences.
MailChimp
One of the most inexpensive and popular software for marketing automation. It has a simple drag-and-drop email builder with an array of inbuilt templates that allow users to create captivating content within a few minutes. It gives you access to unlimited landing pages and pop-up forms that can be utilized to engage your audience.
ConvertKit
This software is best suited for bloggers and individuals. It has a rich set of features that include contact list segmentation, templates, newsletters, etc. It has automated workflows that enable users to send content upon subscriptions. It has a visual feature to set up drip workflow or sequences that are much easier and more convenient to edit. It also provides SMS and various advanced functionalities that are best suited for organizations with huge contact lists.
HubSpot
Undoubtedly the most easy-to-use marketing software for email that gives access to tools that can help engage audiences, build a contact list, segment audiences based on various metrics, schedule meetings, etc. It has a brilliant email tracking and scheduling feature that allows users to create an automated workflow that increases the response rate significantly. It has predictive lead scoring and reporting features that empower users with actionable insights regarding the campaign.
MailerLite
The email service provider covers all the basic needs of an organization. Users can create any kind of email campaign with this easy-to-use software. It has a convenient drag-and-drop editor to create personalized emails and captivating landing pages. It offers an email automation campaign feature based on consumer behavior and interests. It has reports and analytics tools that allow users to monitor performance and track growth based on specified metrics.
Sendoso
This automation software for emails is one of the top-rated tools with millions of subscribers. It empowers users to run a well-executed email marketing campaign that can help organizations reach more customers. Automated campaigns can generate more leads and sales. It has powerful tracking tools that can help monitor campaigns and build stronger relationships with its audience.
Benefits of Direct Mail Marketing
Direct email marketing campaigns offer incredible benefits. They are highly cost-effective to reach a larger audience than traditional advertising channels like TV or offline marketing techniques. Automated email campaigns are highly measurable. They have powerful analytics that allows organizations to track impressions, open rates, click-through rates, conversion rates, etc. These reports can be utilized to optimize future campaigns and improve the overall performance of your marketing campaign. Following are a few benefits of having direct email marketing services for your organization.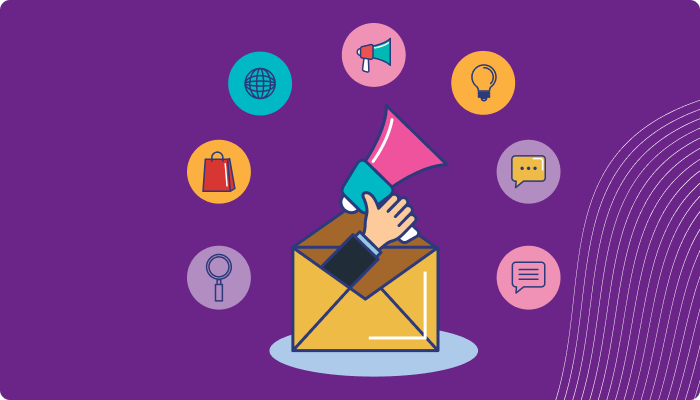 Automated email marketing campaigns can be escalated, paused, or modified based on the response from viewers.
Personalized campaigns can help build customer relationships. It is an ideal way to keep them updated on recent events and product launches.
Provides consistent valuable content to viewers that, in turn, increases customer loyalty and facilitates repeat business.
Enable brands to target specific groups or high-quality leads based on their preferences, demographics, interests, digital prints, and behavior.
Empowers organizations to create and deliver relevant content with the help of customization tools. This led to higher engagement rates and improved results.
Final Thoughts
If you are using email marketing software as a part of a strategic approach to boost brand awareness, then you need software that has drag-and-drop features with an intuitive interface. Access to a wide range of email templates is a bonus that should save time. Email marketing software is undoubtedly one of the most influential tools for an organization. Choose software that does more than just send emails. Software with a wider range of features can adapt to the growing need of an organization. After all, you can't keep investing in new software every quarter.
Marketing automation for emails is no longer an option but a necessity. Functionalities like monitoring campaigns, tracking emails, sending notifications, analytics, and integration with other marketing tools can save your marketing team lots of time and resources. They can help your sales team close deals faster and build strong relations with customers through effective communication. Use this blog to find the perfect software for your organization to optimize your digital marketing strategy.
What Makes the Best Email Marketing Software?
#1
Send unlimited newsletters and promotional emails to your contacts
#2
Create multi-step email sequences using visual flow designer
#3
Choose your own email gateway provider or get 5000 user emails every month for FREE
#4
Personalize your email using merge functions and dynamic images
#5
Trigger marketing automation rules based on email opens or clicks
#6
Assure GDPR compliance and double opt-in consent
#7
Send bulk emails to unlimited subscriber lists in different projects
#8
Generate and analyze the detailed reports on email campaigns
#9
Unbelievable pricing - the lowest you will ever find
#10
Everything your business needs - 50 apps, 24/5 support and 99.95% uptime
Join the SaaS Revolution
All-in-One Suite of 50 apps

Unbelievable pricing - ₹999/user

24/5 Chat, Phone and Email Support