9 Ways to Master Email Campaign Management
The success of email marketing campaigns depends on how effectively the messages are sent and managed. Here are 9 ways to master email campaign management.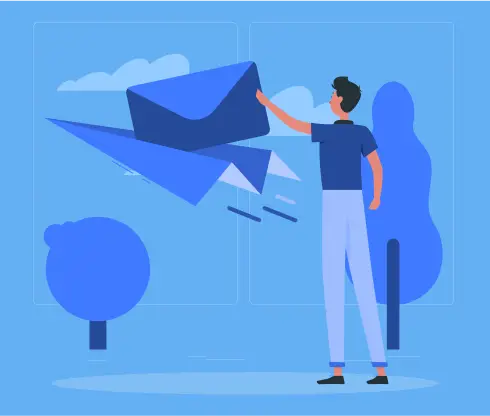 Business entities are finding email-marketing effective in their sales and marketing campaigns. However, if a brand hasn't mastered the nuts and bolts of email marketing, then it may lose out on the advantages of this marketing strategy. We tell you how you can efficiently carry out an email campaign and how top email sender tools such as Mailsend are crucial for your email campaign.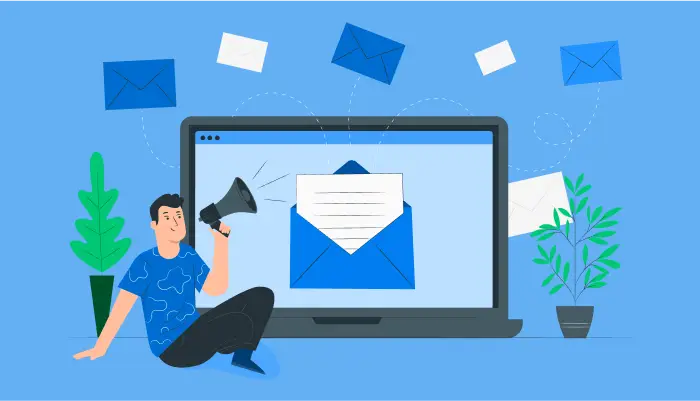 Brands aim at keeping customers interested in their products and thus have them coming back for more. This will ensure not only business continuity but also profitability. Achieving this, however, requires a combination of tactics two of them being good marketing skills as well as knowledge of marketing strategies that are cost-effective and reliable.
This explains the rise and rise of digital marketing strategies and with almost half of the world's population having access to the Internet, it is a sure bet. Whether you are reaching out to new clients or existing clients, building a relationship with your target audience is paramount if a business is to survive. It is during this relationship-building process that leads are nurtured into clients and existing clients are nurtured into loyal brand ambassadors. Email campaigns have proven to be an effective and efficient means for businesses and organizations to reach out to their prospects.
What is an Email Campaign?
An email campaign is a digital marketing strategy aimed at reaching out to several recipients at a go to create correspondence with customers and prospects. Email campaigns are meant to contact clients with relevant content at the best time with the best offers. Truth be told, email marketing is no walk in the park and this explains the automation of this marketing strategy. As such, you will need a reliable email sender tool such as Mailsend that will enable you to get so much out of your email campaign.
Why Use Email Sender Tools?
A good email marketing tool enables businesses to be in charge of their emails. They do this by simplifying the email creation process, automating email processes such as auto-responses, providing insightful analytics as well as organizing and filtering messages. Automation is perhaps one of the most unique features of email sender tools.
Chartered marketer Jenna Tiffany agrees, "#ThursdayThoughts: have you thought about #marketing #automations for your #emailcampaigns? They could save you a lot of time."
#ThursdayThoughts: have you thought about #marketing #automations for your #emailcampaigns? They could save you a lot of #time. @jennatiffany

Nov 13, 2020
The effectiveness of email campaigns has its basis on the following:
Emails are Used Around the Globe: Research indicates that 85% to 92% of adults who have access to the internet use email. Mobile phones are the most commonly used devices to access the world wide web, thus concluding that emails are the best way to reach out to a large multitude of people. It also helps that email campaigns are mostly derived from targeted, activated, and fragmented campaigns.
Gives High Return on Investment: The percentage of money spent is too low compared to the returns. Almost about 90% of the investmemt is returned in form of profits.
Enables Great Engagement and Create Conversions: It is getting harder to elicit interest from clients and that is why brands use emails to offer exclusive give-outs, display their prowess, and share useful information.
Helps Nurture Leads: Each prospect needs some hand-holding before they can make their first buy. Marketers aim at giving such clients relevant learning materials such as live demos, tutorials, webinars, and mentoring. Each email sent by the marketers would elicit the user to dig deep about your product.
Helps Entities Collect Information about Clients: The more a brand knows about its clients the easier it is for them to offer them what they like. With the use of email sender tools, this information is available at the click of a button. This data is then segmented and relevant offers are sent to each fragment.
Types of Email Campaigns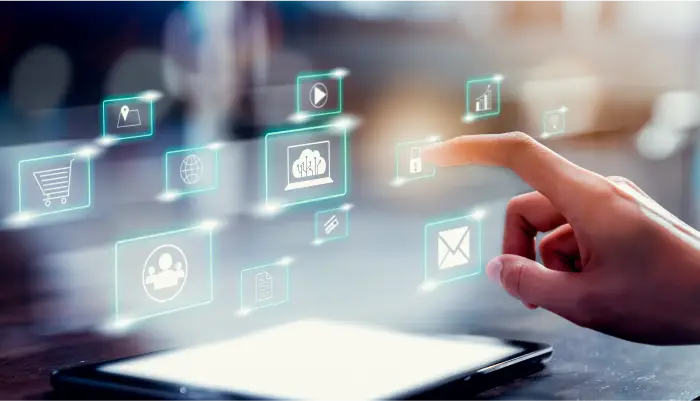 There are several types of email campaigns:
Welcome and Invitational Emails: These are sent to new subscribers asking them to choose the type of content they want to receive and the frequency of receiving emails from you. Invitational emails are designed to ask clients to visit an online webinar or a conference.
Holiday and Seasonal Emails: These are meant to remind clients of upcoming holiday discounts such as Black Friday and New Year. This helps creates positive emotions about your entity and builds trust with clients. Seasonal emails are meant to send relevant seasonal offers such as sunglasses during summer.
Announcement Emails: These are yet another type of email campaign. These are meant to outline the release of a new product, an upcoming event, or the addition of a new feature. These types of emails are very common in businesses.
Testimonial Emails: This is the place where the management asks clients to comment, review, or complete a questionnaire survey about the services they offered.
Abandoned Shopping Cart Emails and Reactivation Emails: More often, clients pick items from their cart but they never hit the buy button. Abandoned shopping cart emails are meant to remind and entice these clients to complete the process. Besides, some clients have been dormant over time. Reactivation emails are sent to remind them that they are still valuable customers and that you still value them.
Anniversary Emails: This could be sent during the company's anniversary by giving loyal clients exclusive offers. These would mostly result in increased sales, heightened customer loyalty, and building brand awareness.
Newsletters: These are the most widespread type of email campaigns. The email newsletters help give clients important and non-promotional data. If well laid out, it helps entities strengthen brand loyalty with clients.
Like everything else in life, email marketing, when done right, will yield excellent results. We look at some of the businesses that have reaped the benefits of email campaigns and what they did right.
Paypal: On top of their email cover, PayPal gives clients the reason why their services are the best. The cover is cleverly constructed and concise. PayPal outlines the three simple and attractive steps to start sending money and paying bills.
Litmus: They use GIFs in creating their email marketing design. With GIFs currently gaining popularity, their design manages to catch the eye of the clients and make them want to find out more. Their message is clearly outlined in the header while the swipe motion of their advert entices the clients to want to know more.
Uber: ""Don't forget to lock in 28 days of low fares with a ride pass."" This is the header of an email campaign by Uber, which is followed by a small explanation. Their campaign is simple, yes, but it is also tasteful. Their message is direct to the point - brief but clearly outlined. This is perfect for those clients who are too busy to read paragraphs of texts. They also provide a link for those who need extra information about the advert. Besides sending numerous promotion emails, Uber also provides its subscribers with an amazing map of their ride and a detailed map of their journey.
Airbnb: Being a travel advisory agency, Airbnb uses email campaigns to get to their clients and prospects. Their email campaign is attractive. It has a clear design, well-thought-out colors, minimalistic copy, and a well-stated objective. In every email they send, the client is provided with guides to different cities. For instance, they recently posted about Santorini in Greece and its amazing scenery and beaches.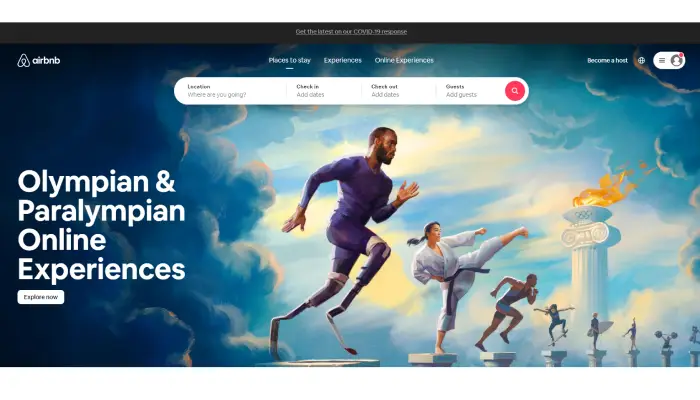 Bonobos: They deal with the sale of shorts. Their email campaign encourages the subscriber to take action through an interactive experience. Their advert is meant to help reduce the time clients spend looking for their sizes which may be in stock or not. They provide an immaculate shopping experience by giving their clients a clear pathway to the item of their liking.
Amazon Local: One of their email campaigns aimed at personalizing their subscriber's data for better service delivery starts, ""Improve Amazon Local by telling us what you like and dislike."" This email is straight to the point and it is likely to have a high engagement rate.
Bonafide: Bonafide uses email campaigns for lead nurturing. One of their messages reads, "You downloaded our step-by-step guide to Internet marketing a while back and I wanted to follow up with you and see if you had any luck implementing any of the strategies in the eBook." We can deduce two best practices from this email: the email was either sent to an individual (personalization) or to a group of leads that downloaded the e-book (segmentation).
Runkeeper: Runkeeper wanted to win back dormant clients with an enticing email campaign. They highlighted their latest changes and benefits thus seducing the client to give the application another chance.
Modcloth: Most clients love to see companies that serve them well evolve. However, they do not expect to be told what the changes made are. Modcloth uses an email campaign to communicate new changes to its customers. The email tells customers to update their preferences to ensure they conform to the latest additions.
Starbucks: Starbucks uses email campaigns to alert its subscribers on the amazing deals they are currently offering.
Carrying out Email Campaigns like a Pro
Forbes argues that there are so many ways businesses can leverage emails to grab the attention of their clients as well as retain them. However, "how you present this information makes all the difference between people engaging with your company and them scrambling to add your email address to their spam list."
It is in this regard that we collated ways to place your organization apart from others in your subscribers' inboxes. Check them out below:
1. Have a Marketing Campaign in Place:
There are stages of a marketing campaign and they include, the introduction where you introduce your brand, then introduce the product or service your company is offering before finally asking your prospect to purchase your offering. Use the analytics by your email service provider to understand what stage your prospect is at and craft an appropriate email for them. This will yield higher conversation rates.
2. Brand Your Email the Same Way You Brand Your Website:
This will not only make you stand out but also create a solid branding that is cohesive in more than one marketing channel. Most organizations let slip that email marketing is an addendum to their other channels.
Engage More Audience by Automating your Email Marketing Campaigns with MailSend Sign Up 14 Day Trial
3. Grow Your Mailing List.
You should look out for the best ways to accumulate subscribers in the process, and ensure you have a mode or subscription form enabling you to gather the data you need - name, country, address, phone number, gender - to develop targeted emails. This way, you would be able to engage with only those who genuinely need your product by adding them to your mailing lists.
4. Segment Your Mailing List.
Segmentation allows you to offer a more personalized experience for your subscribers. You can segment your audience according to preferences, interests, age, location, birthday, gender, and so on. Go through our email marketing segmentation guide to get the complete information.
5. Write a Good Copy:
And this starts with the subject line. Make your client want to open the email and once in, the message should go straight to the point. Remember to include a call to action. Remember to test and preview your email before sending it out to your mailing list.
6. Personalize the Email: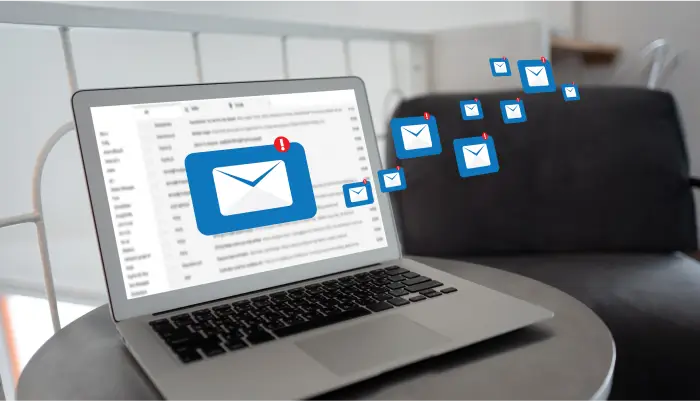 This cannot be overemphasized enough as it is at the core of every successful email campaign. Powerful email sender tools offer invaluable insights into your audience. This data may include the products they are interested in. You can then send an email with information about this particular product.
7. Connect Your Email Marketing and Social Media Marketing:
Intertwining your email campaign with your social media platforms could help heighten your marketing reach. For instance, you could ask clients who have offered your services to share their results and tag you in their posts. Allowing you to be more visible to social media users.
8. Send How-tos:
To make your subscribers more interested in using your products, including instructions on how to uniquely make the most of the merchandise.
9. Weekly Roundups:
A great way to keep your subscribers informed about your organization is by sending them a round-up of the most sought merchandise or the most important items your brand made over the week. After all, is said and done, do measure the results of your email campaign. Key metrics to report on include open rate, click-through rate, unsubscribe rate, and bounce rate among others.
Conclusion
Organizations are finding email campaigns more effective than most digital marketing strategies. Designing effective email campaigns helps an organization stay connected with their clients and this boosts brand loyalty and conversion rates. An effective email campaign starts with a plan and a great email-sender platform to support your efforts.
What Makes the Best Email Marketing Software?
#1
Send unlimited newsletters and promotional emails to your contacts
#2
Create multi-step email sequences using visual flow designer
#3
Choose your own email gateway provider or get 5000 user emails every month for FREE
#4
Personalize your email using merge functions and dynamic images
#5
Trigger marketing automation rules based on email opens or clicks
#6
Assure GDPR compliance and double opt-in consent
#7
Send bulk emails to unlimited subscriber lists in different projects
#8
Generate and analyze the detailed reports on email campaigns
#9
Unbelievable pricing - the lowest you will ever find
#10
Everything your business needs - 50 apps, 24/5 support and 99.95% uptime
Join the SaaS Revolution
All-in-One Suite of 50 apps

Unbelievable pricing - ₹999/user

24/5 Chat, Phone and Email Support