Advantages of Bulk Email Marketing Software to Help Campaigns
Bulk email marketing software is used to send a lot of emails to a list of recipients. It is a tedious and repetitive effort to send hundreds of marketing emails to potential clients every few days. Through this software, you can create emails faster, reach a large number of recipients, and reduce costs.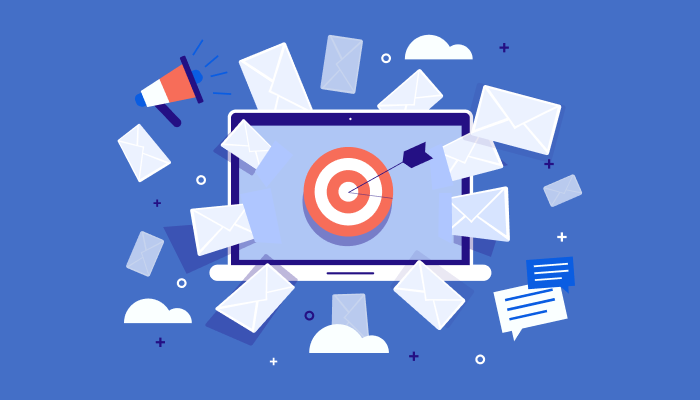 When it comes to quickly reaching a huge number of potential customers, bulk email marketing software is the best option. It efficiently aids a corporation in achieving its desired sales as one of the most crucial digital marketing strategies used today.
What distinguishes bulk email marketing software from other conventional marketing strategies? How does it attract more potential clients than other businesses? Read on to find out!
Bulk Email Marketing Software
Before we jump into the benefits, let's understand what "bulk email marketing software" is.
Businesses use bulk email marketing software to send out marketing emails to their large number of clients. It enables you to send a variety of content, such as approvals and notifications, promotional emails for certain events, newsletters, and advertisements, as an efficient way to increase brand recognition. If you supply the correct content, these can motivate potential customers to advance through the sales funnel.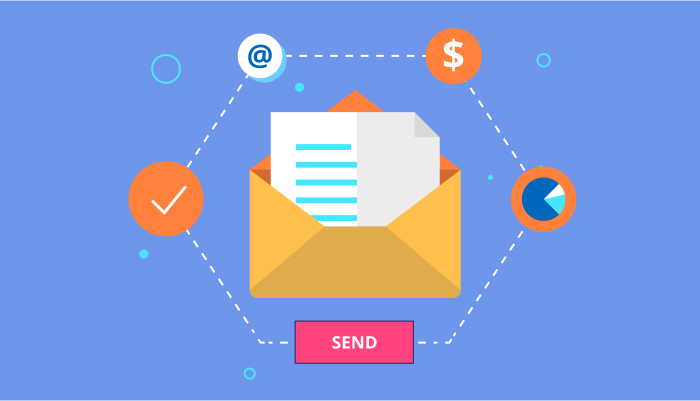 You can communicate with more prospects and consumers using email marketing solutions than you could through manual marketing interaction procedures. By automating monotonous operations, you can free up your time to concentrate on developing content that speaks directly to your target audience. Automation features are always being improved in right email marketing programs. The performance of your campaigns can ultimately be examined utilizing this class of application's precise metrics. Your subsequent actions are guided by this kind of knowledge rather than by an unsupported hunch.
Top Benefits of Bulk Email Marketing Software
Businesses now have a significant online presence thanks to the internet. The use of online marketing is growing globally, therefore understanding effective strategies is crucial. The term "email marketing" refers to one of the most significant marketing strategies. You can effectively create email-based content and newsletters to grow your business online. It is understandable why, in the era of extensive automation and AI, email continues to be the most effective marketing medium. And, how bulk email sender online has grown significantly.
Bulk email marketing software is helpful for expanding market reach and looping-in new customers. You stand to boost both leads and devoted clients with the correct technique. According to Quicksprout, email subscribers are more inclined to share material on social media, which is essential for modern marketing success.
Want to know more? Here's how bulk email marketing software helps digital marketers supercharge their campaigns:
Automate Emails
Bulk email marketing software simplifies the procedure, which is otherwise manual and labor-intensive. All you have to do to encourage consumer loyalty is compose the message.
Get Cost Effective Marketing
The majority of businesses seek out expensive marketing strategies and pay the price. Email marketing is beneficial for both small and large enterprises, though. It can reach more individuals and typically costs less than other types of web marketing. Bulk email marketing software can swiftly and effectively send messages to multiple people at once or focus on a single contact list.
Boost Customer Interaction
There are numerous instances where bulk email marketing software assists you in engaging with your audience, much like social media marketing. Customers can email you in response, and you can react back in the same kind. It can reach international users at a low cost and is quicker than other media. Additionally, compared to other forms of marketing, the information you offer to clients through email marketing services makes them feel more personally involved. The autoresponders can also be used to take action in response to keyword triggers.
Perform Easy Personalization
Emails can be created using different templates and sent simultaneously to numerous users. An ideal bulk email marketing software is made even more unique by the ability to customize each one using the visual editor. This implies that you can configure the emails to send customized updates. By including swappable data in the email, such as usernames, this is really simple to accomplish.
Get Detailed Insights
Bulk email marketing software is highly specific, in contrast to other online marketing tools that could be ambiguous or general in their reach. Using data analysis, you can create contact categories based on the preferences of your clients. Based on factors like age, region, or previous purchases, you can make personalized profiles. Focusing on certain demographics makes it simpler to create marketing programs that foster consumer loyalty.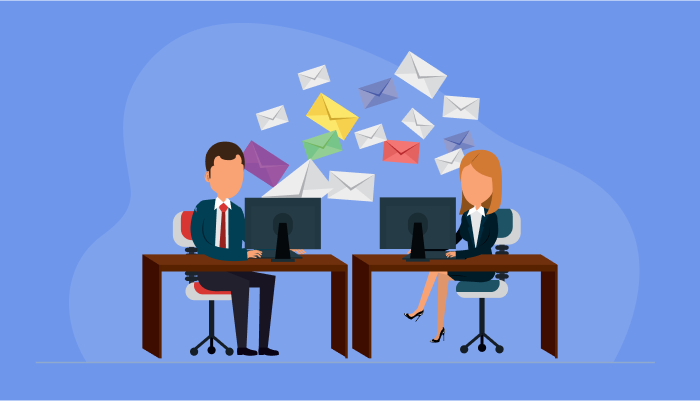 Get Actionable Information
Unlike other online marketing tools that could be vague or general in their reach, bulk email sender software is quite precise. Based on the preferences of your clients, you can build contact categories using data analysis. You can create customized profiles based on information like age, location, or recent purchases. Focusing on particular demographics makes it easier to develop marketing strategies that encourage customer loyalty.
Receive Sharable Content
Email marketing is now shareable thanks to exclusive discounts and contemporary social media links. This may make it simpler to grow your mailing list's subscriber base. Additionally, best email marketing software makes it simpler because clients can forward and send emails to their own contacts. You may sway your clients to strongly support your company by offering incentives like promo bargains for likes or shares.
Get Wider Reach
Modern technologies have expanded alongside the development of email marketing tools. Mobile-friendly emails were created for this reason. Bulk email marketing software enables you to communicate with your audience even while they are mobile and away from their computers.
Reduce Workload
An ideal bulk email marketing software facilitates your work as you create the content and the contact list. You can relax with quicker, automated brand marketing because it eliminates the need for huge marketing teams, making it beneficial for companies of all sizes.
Types of Bulk Email Marketing Software
A corporation can more effectively target its prospects with bulk email marketing software, distribute content, and cut marketing expenses. It makes use of a number of crucial elements to draw in leads and grow your internet business. You need to be familiar with the many forms of free email marketing software in order to comprehend how these programs operate. This might assist you in learning the function of bulk email marketing software. Read on to know the various types of bulk email marketing software.
Engagement
Engaging customers is crucial for any business. Customers can continue to be invested in the growth of your company if you have a solid and interesting relationship with them. Rather than focusing on actual revenue or services, these emails must be more about content. However, they can persuade your followers to make purchases and also divert email traffic to your website. Such emails through bulk email software can include birthday or holiday greetings, data-gathering surveys, or instructional material.
Newsletter
Customers receive updates from the business via newsletters you send out using email marketing software for small business. You can demonstrate your current sales and promotions to them using this. Newsletters provide a variety of information, even if they focus mainly on advertising. They may contain narratives and comparative essays. A product catalog is frequently included in emails of this type.
Transactional
Transactional emails reply to the transactions selected by active consumers and are more direct in terms of updates and content. They inform your clients of the status or outcome of their purchase. These are simpler to set up because they can be started when specific tasks are finished.
Transactional emails ultimately have the power to make or ruin your financial success. Examples given here include review requests, receipts, promotional updates, and cart abandonment reminders.
Engage More Audience by Automating your Email Marketing Campaigns with MailSend Sign Up 14 Day Trial
Autoresponder
Autoresponder emails are a type of marketing method that creates automated-hence the name-preformatted emails based on a trigger, with the use of ""if-then"" programming. Vacation autoresponders are the most widely used type of autoresponder. Bulk email marketing software can produce automated emails in response to contact requests or survey completion. Autoresponders can be used, for instance, to welcome and thank new members of an e-commerce site.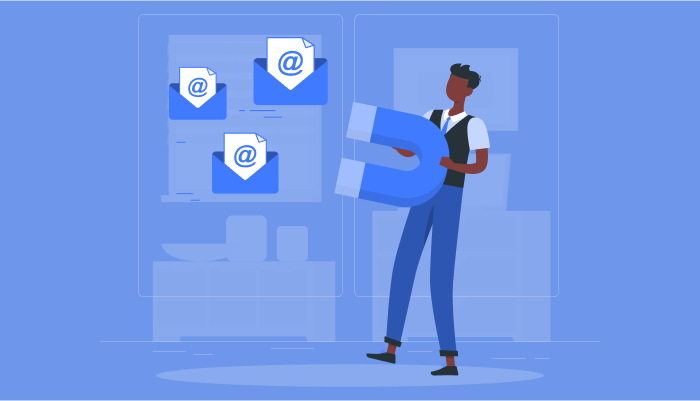 Best Bulk Email Marketing Software
One of the bulk email marketing software available today is Mailsend. Mailsend is equipped with a number of thoughtfully designed new-generation marketing tools that are intended to effectively capitalize on millennials' relationship with technology and increase your open and click-through rates. It provides a very user-friendly drag-and-drop newsletter builder, as well as tried-and-true themes, so you can make eye-catching mailings. It enables you to effectively follow up with leads and automate drip campaigns. It includes unique interfaces, such as web forms, to facilitate responses from your prospects. This alone significantly raises the response rates.
Additionally, you can ensure that your emails do not land in the spam folder by integrating them with programs like SendGrid and Mailgun.
All of these features can be evaluated for their effects using Mailsend's reporting and analytics.
Conclusion
Simply put, bulk email marketing software aids in the online promotion of your business. You may encourage your clients to develop brand loyalty by offering options like automated responses and visual editing. Compared to other marketing strategies, these solutions are cheaper and yield faster results. You get immediate access to statistics and feedback as well.
A robust bulk email marketing software such as MailSend by 500apps provides capabilities for in-depth personalization, audience targeting, and feedback forms to expand your business. Your company can develop and grow, no matter how big or little, without the hustle and bustle of a sizable lead generation crew.
What Makes the Best Email Marketing Software?
#1
Send unlimited newsletters and promotional emails to your contacts
#2
Create multi-step email sequences using visual flow designer
#3
Choose your own email gateway provider or get 5000 user emails every month for FREE
#4
Personalize your email using merge functions and dynamic images
#5
Trigger marketing automation rules based on email opens or clicks
#6
Assure GDPR compliance and double opt-in consent
#7
Send bulk emails to unlimited subscriber lists in different projects
#8
Generate and analyze the detailed reports on email campaigns
#9
Unbelievable pricing - the lowest you will ever find
#10
Everything your business needs - 50 apps, 24/5 support and 99.95% uptime
Join the SaaS Revolution
All-in-One Suite of 50 apps

Unbelievable pricing - ₹999/user

24/5 Chat, Phone and Email Support