How To Build a Great Email Marketing Strategy For Your Business?
Email marketing is one of the most effective ways to reach out to new customers and keep existing ones engaged. It's a powerful tool that can help your business grow, but it takes more than a few emails to get it right. Crafting an effective email marketing strategy requires careful planning, research, and testing to ensure maximum results.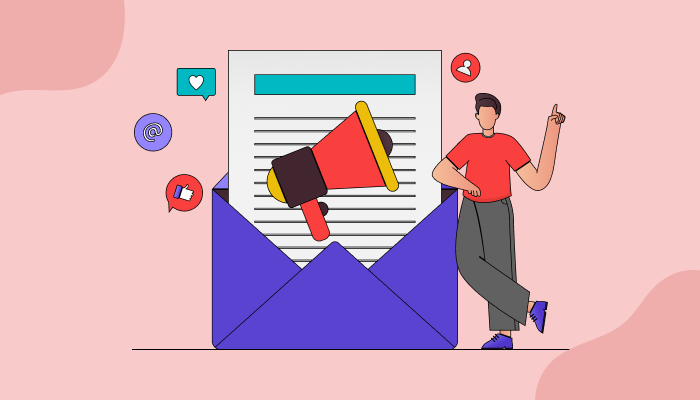 Email marketing is one of the most effective ways to reach out to new customers and keep existing ones engaged. It's a powerful tool that can help your business grow, but it takes more than a few emails to get it right. Crafting an effective email marketing strategy requires careful planning, research, and testing to ensure maximum results.
15 Steps to Build a Great Business Email Marketing Strategy
Understand Your Audience
The first step in any successful email marketing campaign is understanding who you are targeting and what their needs, interests, and values are. With some useful customer experience software, you'll get a better idea of your customer's preferences and behavior so that you can tailor your messaging accordingly.
Ask questions such as: Who am I trying to reach? What do they need from my email campaign? How can I best deliver value to them?
Set Goals & Objectives
Once you know your target audience, it's time to set goals and objectives for your email marketing campaign.
What do you want to achieve with the emails you send out? Do you want more website visitors, higher conversion rates or increased sales? Make sure these goals are measurable so that you can track progress over time.
Create a Compelling Message
Now that you have an idea of who your audience is and what objectives you want to reach, it's time to craft an email message that will resonate with them.
Start by writing a strong subject line that grabs the reader's attention. Then make sure you offer something of value in your email, such as an exclusive discount or free content.
Research Your Rivals
Understanding who your competitors are and what they're doing will help you create an email marketing strategy that will work for your company.
Keep track of any emails that stand out from the crowd, analyze their tone of voice and content strategy, notice the offers they are utilizing, etc., and utilize this information to guide your own strategy.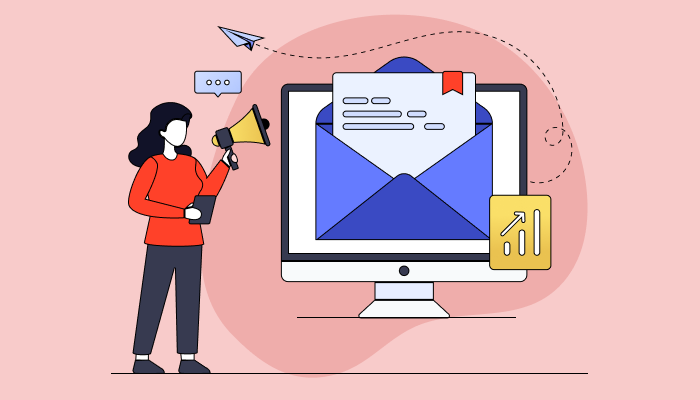 Develop a Strong Content Strategy
Once you've identified your audience and set goals, it's time to develop a strong email content strategy. This should include the types of emails you plan to send (e.g., promotional, educational, transactional), the frequency of sends, and what kind of content will be included in each one.
Remember to always keep your target audience in mind - create messages that are relevant and interesting for them.
Test & Optimize
Now it's time to test and optimize your email campaign. This is where A/B testing comes in handy; split-testing two versions of the same message allows you to determine which one performs better before sending out all of your emails at once.
Track key metrics such as open rates, click-through rates, unsubscribes, and more in order to gain insight into the performance of your campaigns. This data can also be used to inform any future strategies you wish to employ.
Try experimenting with different tactics for each campaign in order to gauge their success; this could include changes in design or layout, different types of content, or varying calls-to-action. This will help you identify which strategies work best for your target audience.
Automate Your Campaigns
Once you've created your message and tested it thoroughly, consider automating some of your email campaigns. This will ensure that emails are sent out on a regular basis and that customers are receiving the most up-to-date information about what's going on in your business.
You can also create automated drip campaigns to nurture leads and keep them engaged over time.
Optimize For Mobile Devices
It is absolutely essential that you make sure your emails are optimized to be easily readable and navigable on mobile devices such as phones and tablets, since the majority of people now use their smartphones to check their emails.
Ensure that your layout is responsive and customized so that it looks great on any device or screen size – this way, recipients can enjoy an uninterrupted viewing experience without any difficulty.
Integrate With Other Channels
It is important to consider how your email marketing strategy fits into a larger picture; specifically, what other channels are available within your business's digital presence?
Incorporating email marketing with social media, website content, and other outlets will provide a greater reach to potential customers and help increase brand awareness.
Focus On Permissions
Make sure you have permission from recipients before sending them any emails; this will prevent people from feeling like they're being spammed or harassed. Offer incentives for people to join your mailing list such as discounts or exclusive offers; this will help increase sign-ups and build trust with your contacts.
Segment Your Audience
Segmenting your audience into smaller groups based on their interests and behaviors can be hugely beneficial for your email marketing strategies. This will allow you to create more targeted emails that are tailored specifically to each group, significantly increasing their effectiveness.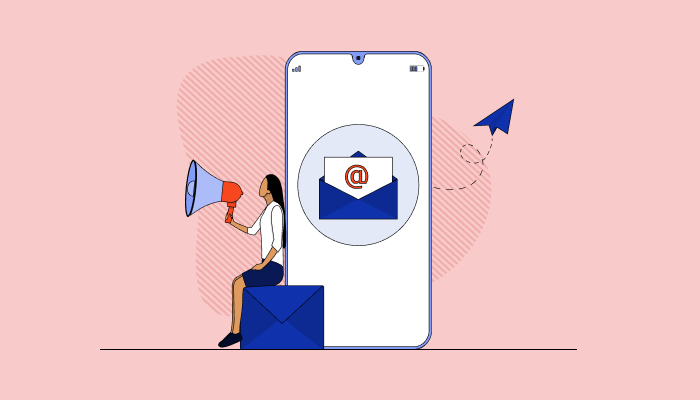 Send Engaging Emails
It's essential to make sure the content of your emails is engaging and interesting; otherwise people may simply ignore them or delete them without opening.
Use visuals such as images, videos, GIFs, etc., as well as interactive elements like polls or quizzes to keep recipients engaged with your messages.
Offer Exclusivity
Create a sense of exclusivity by offering discounts and exclusive content to members of your mailing list. This will increase the likelihood that recipients will stay subscribed, as they will want to take advantage of special offers and be the first to know about upcoming promotions.
Utilize Multimedia
Including visual elements such as images or videos in your emails can help increase engagement by making them more visually appealing; you could also try adding audio, animation, or interactive elements such as polls into your messages for even greater impact.
Get started with the leading Email Marketing Software today! Sign Up 14 Day Trial
In Conclusion
Email marketing is an incredibly powerful tool – if used correctly. By understanding your target audience, setting goals and objectives, crafting a compelling message and testing & optimizing each campaign, you can build an effective email marketing strategy that drives real results for your business.
Automation can be incredibly useful as well so make sure you take advantage of this feature when possible. With a little bit of effort, you can create an email marketing campaign that will help your business reach its goals and succeed!
What Makes the Best Email Marketing Software?
#1
Send unlimited newsletters and promotional emails to your contacts
#2
Create multi-step email sequences using visual flow designer
#3
Choose your own email gateway provider or get 5000 user emails every month for FREE
#4
Personalize your email using merge functions and dynamic images
#5
Trigger marketing automation rules based on email opens or clicks
#6
Assure GDPR compliance and double opt-in consent
#7
Send bulk emails to unlimited subscriber lists in different projects
#8
Generate and analyze the detailed reports on email campaigns
#9
Unbelievable pricing - the lowest you will ever find
#10
Everything your business needs - 50 apps, 24/5 support and 99.95% uptime
Join the SaaS Revolution
All-in-One Suite of 50 apps

Unbelievable pricing - ₹999/user

24/5 Chat, Phone and Email Support