Email Marketing Automation Importance for your Business
Understanding email marketing automation importance is the best way to get your business to next level. Find out how it can help you attract more customers.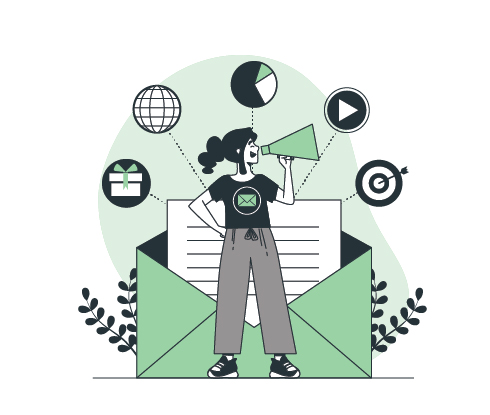 Inarguably, email marketing is one of the most impactful tools for marketing one's products and services to one's target audience. What has made email, which is amongst the oldest forms of digital outreach, become so relevant in today's times is the fact that it has evolved.
We live in an age of information glut. This makes today's buyers extremely well-informed and much harder to convince about the value of one's products and services.
You need to be able to cut through all the noise and grab your audience's attention. The best way to earn their trust is by engaging them via email. The tricks are to talk to the prospects and customers individually rather than collectively. You need to be able to effectively listen and respond.
Even in the era of social media email remains the most important part of the events marketing mix. every business needs to be using the potential of email marketing to the fullest. If they aren't it's time they started doing so
The best way to leverage email marketing is by using an email marketing tool. Email automation workflows enable emails to be sent on an automated basis so as to nurture leads and turn them into customers.
The fact that email automation workflows are automatic and don't require any kind of intervention makes things seamlessly efficient. Moreover, these help you obtain the ability to nurture leads and make them more receptive to your messaging greatly benefits your sales and marketing team.
Not just that; it increases brand awareness and makes it possible for businesses to have a more personalized interface with prospects and customers. Through email automation software, brand awareness can be increased and it can be seen to that the business can plan it's strategies ina better way. It reduces the possibility of error, freeing and focusing on more important tasks.
Enabling better targeting and segmentation reduces costs and boosts revenue. It keeps existing customers interested and brings in new ones. It enables more detailed reporting, enabling one to understand one's customers better.
Email marketing has adopted automation to drive its marketing and sales campaigns to a fruitful conclusion.
Let us look at the major ways it is able to do that:
1. Welcome Prospects
It is not for nothing that they say that well begun is half done. The best way to attract prospects to become clients is to ask them to subscribe to your mailing lists. That is something that an Email Automation Software like Mailsend makes eminently possible. Once you have a substantial mailing list with you, you can tailor your outreach campaigns to suit your purpose.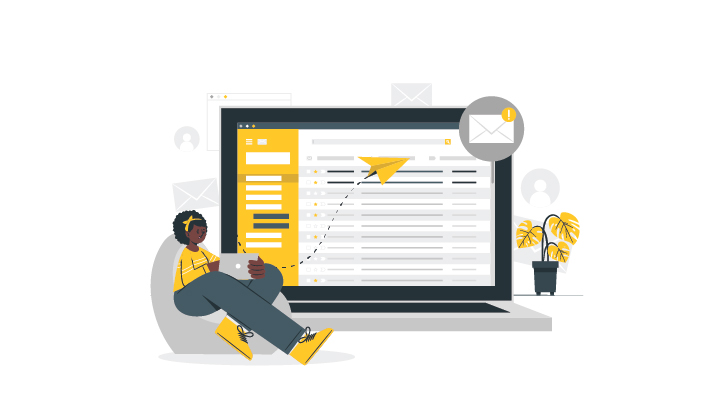 "Informal poll. Choose the #emailmarketing first sentence that yanks your chain the hardest:
1) I hate goodbyes, so I'm emailing you one last time.
2) I'll go ahead & send your report.
3) Just bumping this to the top of your inbox in case you missed it.
4) insert most-hated here
That people take email marketing very seriously is quite clear from this tweet
Informal poll. Choose the #emailmarketing first sentence that yanks your chain the hardest:
1) I hate goodbyes, so I'm emailing you one last time.
2) I'll go ahead & send your report.
3) Just bumping this to the top of your inbox in case you missed it.
4) [insert most-hated here] pic.twitter.com/ySEcm3q025

— LeslieO (@LeslieO) December 21, 2020
Welcome emails lead to four times the open rate and as much as five times the click-through rate as compared to a normal email. A welcome email is very important because it is the very first communication that you have with the potential buyer after he or she has reached that stage in your association.
One stunning statistic about welcome emails is the fact that only 57.7 % of the brands make use of them, yet they lead to as much as 320% more revenue than any other type of promotional email. Email automation software created customer-focused and full of value welcome email breaks through a cluttered inbox and leads to the forging of a meaningful connection with one's prospects.
2. Enhance Product Usage
A concerted automated email campaign can goad prospects to avail of a free trial of your product or service so as to eventually entice them to become buyers. This is important because most people would need to use and get to understand key features of a product before they actually turn into paying customers.
On the other hand, an automated email campaign gives a product or brand the opportunity to build relationships of trust with their prospects by the simple expedient of sending them information that they value from time to time. Once they have reposed their trust in you and believe in your word it becomes relatively easy for you to make them buy the products or services your pitch to them.
An electric vehicle manufacturer, for example, can connect with their prospects by emailing them the latest stats and figures pertaining to development in electric vehicle battery technology and get them interested in the concept over a period of time. Once the electric vehicle manufacturing company is quite sure that the prospects have been sufficiently primed to believe in the usefulness of an electric vehicle, they can actually go ahead and make them an offer to sell them just that.
Engage More Audience by Automating your Email Marketing Campaigns with MailSend Sign Up 14 Day Trial
3. No Intervention Required
As email marketing workflows are automatically requiring little or no intervention on your side, you are free to focus on more strategic functions. That is what makes email marketing automation so amazing. All you need to do is to set up the email once and as more and more prospects trigger the circumstances for the email to be sent out, you can sit back and read the benefits.
The ROI obtained on email marketing is way better than by any other form of marketing outreach. An automated email system will build a long-term conduit of high-quality leads. Its automated email marketing system basically puts your business on autopilot.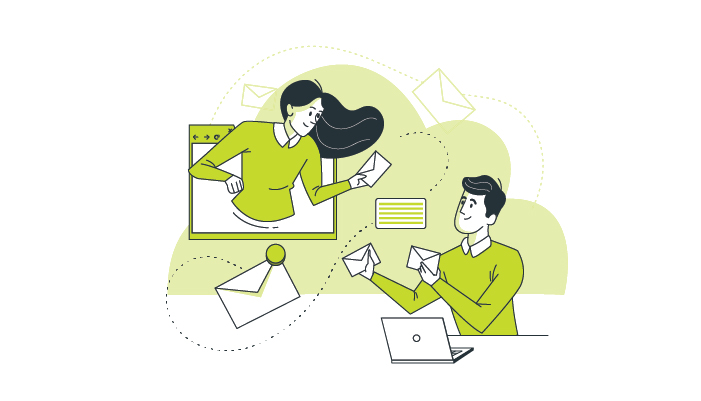 4. Nurture Leads to Obtain More Conversion
Because an email marketing automation system sends out the right kind of communication to the right kind of people at the right time, it achieves a higher rate of conversion than is normally possible. You can nurture as well as engage with your prospects with the help of email automation. This is made possible by everything techniques like drip campaigns, real-time segmentation, and so on.
5. Empower Sales Team
Email automation empowers the sales team of an organization by helping prime the prospects in a manner that they are ready to buy. The fact that automated email workflows are customized in a manner that makes nurturing prospects possible. It is a huge advantage for the sales team. This is on account of the fact that the sales team gets to see what kind of emails and content the prospects have engaged with and therefore get a good sense of which ones out of those would really convert.
In fact, some email automation tools will even go to the extent of sending internal emails to employees if they find out that a certain email recipient has desired a specific action. You can imagine what sort of a galvanizing impact that is going to have on the sales team of an organization.
Conclusion
According to David Newman, """"Email has an ability many channels don't: creating valuable, personal touches – at scale One can imagine the importance of emails from the fact that there are in excess of 4.5 billion email accounts around the world and as many as a whopping 180 billion emails are sent out everyday.""""
So, quite obviously, email marketing has enormous potential. Having stated that sending out emails manually to large numbers of prospects and customers is simply not practical. Email automation is the obvious solution.
Email automation defines the process of automating the entire email marketing workflow. It ensures that no business needs to ever send emails manually. There is no need to do that this can be effortlessly and seamlessly done by email marketing software. Besides such software also enables the sending of emails at particular times, meaning that one can reach across to one's customers exactly one required.
Another huge advantage of email marketing automation is that the entire process needs no human intervention. There is no need for anyone to spend time taking care of the nitty-gritty of the. email marketing process as everything happens on a turnkey basis. What one does have to do, of course, is to choose the particular trigger criteria for the workflows to be initiated.
If your email marketing campaign's principal objective is to obtain new prospects the automation of the e-mail system will help achieve this efficiently and quickly. This really works well because automated emails have a hundred 19 % higher click-through rates when compared to manually sent emails. Another wonderful thing about email automation is the fact that it generates detailed reports and analytics that help businesses improve their marketing outreach. You get to know whether your email has been opened and what sort of click rate have they achieved.
You'll also get to know if the client is taking any action. Some tools let you send a notification to the internal sales team in case a customer desires a certain action to be taken. All this critically important data helps the sales team refine and hone its marketing outreach strategy to perfection.
Because email automation allows a business to communicate with prospects in a timely manner, it is able to enhance brand awareness very effectively. That apart, email automation makes customization of one's communication possible. The major email marketing tools enable businesses to have workflows that allow personal emails to be sent. Gone are the days when business is created the customers' weather Linnane hi or hello. These days the customers are addressed by their names. You can, in fact, go ahead and add more specific information about the recipients, such as the place where they live, the organization they work for, and other such things.
Another thing that email automation irons out is the errors that prospects often notice in the marketing emails received by them. Receiving an email addressed to the wrong name or with one's name misspelled is the surest way to turn off a prospect forever. Email automation software ensures that no business suffers that kind of fate. This is because- their built-in editor helps identify errors before they get a chance to spoil one's image.
It is evident that email automation is something that all businesses have to adopt if they intend to do well in the digital age. Using email automation not only saves a business load of time, but it also minimizes errors and increases brand awareness by enabling it to connect with customers in a personalized manner.
The fact that there is a very large number of email automation tools available for businesses across industry and scale to deploy and benefit from means that there is no reason to not have one. In fact, one can even avail of the many free trials offers that some providers come out with to see which particular tool suits one the best. The age that we live in is driven by consumers' heightened expectations. These can only be met by connecting with them at a very personal and individual level, which is quite possible in the digital age.
New-age digital tools like email marketing software are able to empower businesses to nurture their prospects and convert them over time. It is not for nothing that email marketing software helps businesses obtain superlative ROI. While social media outreach is no doubt very important, it is still email marketing that gets the biggest bang for the buck.
It is incredible that email marketing which has been around should make such an amazing comeback, thanks to the fact that it has been empowered with the help of cutting-edge email marketing automation software. The future indeed augurs very well for email marketing.
What Makes the Best Email Marketing Software?
#1
Send unlimited newsletters and promotional emails to your contacts
#2
Create multi-step email sequences using visual flow designer
#3
Choose your own email gateway provider or get 5000 user emails every month for FREE
#4
Personalize your email using merge functions and dynamic images
#5
Trigger marketing automation rules based on email opens or clicks
#6
Assure GDPR compliance and double opt-in consent
#7
Send bulk emails to unlimited subscriber lists in different projects
#8
Generate and analyze the detailed reports on email campaigns
#9
Unbelievable pricing - the lowest you will ever find
#10
Everything your business needs - 50 apps, 24/5 support and 99.95% uptime
Join the SaaS Revolution
All-in-One Suite of 50 apps

Unbelievable pricing - ₹999/user

24/5 Chat, Phone and Email Support