What is Email Marketing?
Email marketing is at heart of every business's success and mastering it help you go the next level. Learn more about what email marketing is and how it works.
What is email marketing speaks about the history of email marketing, why it's important, and some of the best practices to follow while handling email marketing.
Communication is all that it takes to engage with a wider audience and to make meaningful relationships. No wonder businesses have been using communication to make people aware of their services and products.
As the modes of communication keep changing since they came into existence, not surprisingly, we have come a long way from word-of-mouth marketing to direct, personalized marketing.
The web, just like any other platform, has affected communication tremendously. The introduction of email, or electronic mail, has become a new and go-to solution for all types of business communication.
As people are using emails as their primary mode of communication, businesses have started to leverage emails to market their products. The result is the concept of email marketing. That's what is email marketing.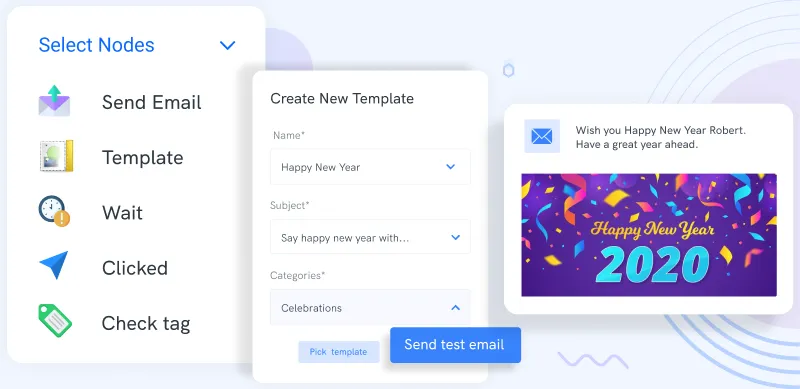 Email marketing has always been one of the most effective methods of marketing that businesses have leveraged. It's one of the best direct marketing channels available out there. Marketing emails are sent:
To make customers aware of products or services.
To enhance relationships with customers or to increase customer loyalty.
To cross-sell or upsell products.
To send advertisements and announcements.
In a nutshell, any email sent from a business to their customers to sell products or services and to make meaningful connections is considered email marketing.
It's important to have the consent of your customers to help you reduce the chances of your campaign becoming spammed. This is the only problem businesses face while running email-campaigns. However, the solution to this problem lies in Opt-in emails.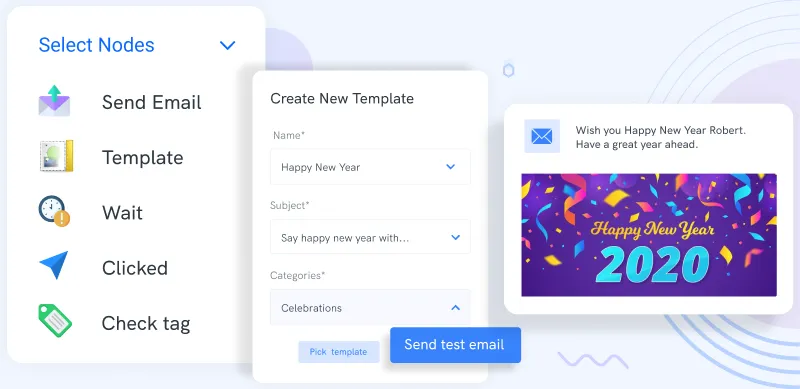 Businesses first get the consent of their customers through opt-in emails so that their email IDs can be added in the email lists that businesses use to run their campaigns. The whole idea is to keep the whole process clean without making it a scam.
Why Email Marketing is Important
Email marketing has become an important marketing function that every business uses due to the incredible benefits it offers. Below are some of the benefits that you should consider.
1. Cost-effective
Email marketing is an effective marketing function that is also cost-efficient. Regardless of how you perform it—leveraging email marketing agency or self-managed teams, email marketing is not going to cost you more.
However, the benefits it offers are more than what you expect.
2. Increased Success Rate
Email marketing comes with higher success rates than any other marketing channel. If done correctly, email marketing ROI gets off the chart in no time.
3. Flexibility & Measurability
It's easy to measure email marketing analytics. It not only helps gain actionable insights but also helps you to make data-driven decisions.

Best Practices to Follow in Email Marketing
There are certain best practices that every business must follow to gain the best results from email marketing. Please find below some of the best practices that can help you get the most out of your email marketing strategies.
1. Build an Email List
Keeping a list of relevant people to carry out email marketing not only helps you in channeling your efforts into one direction but also reduces cost and improves credibility.
It's essential to send your emails to only a group of relevant people first to gain the most results. Build your email list and keep it updated and populated with new contacts to achieve maximum benefits.
2. Follow Legalities
It's important to respect your subscribers in email marketing, including following all legalities. This not only makes your brand authentic and credible but it also sends a message that your brand actually respects its customers, which can take you places.
Follow the CAN-SPAM act or any other local law where your business is situated. Give a clear way for your customers to unsubscribe and mention your details at the bottom.
Engage More Audience by Automating your Email Marketing Campaigns with MailSend Sign Up 14 Day Trial
3. Send Varied Messages
It's not advised to stick to just one language and type when it comes to email marketing. Don't just send emails related to offers and advertisements. You can also send tips, powerful insights, and some essential information that you want your customers to know about your brand.
4. Stick to a Schedule
The idea of sending emails on time is to make your customers expect something from you at the right time. Making your email marketing activities disciplined helps you get fruitful results.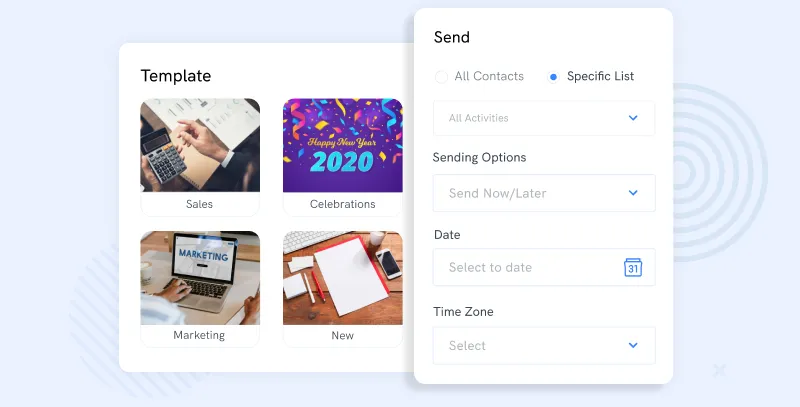 5. Remember Mobile Optimization
Mobile phones are the future. Today, the number of people using mobile phones is increasing rapidly. No wonder, people are also seeing your emails on mobile phones. Therefore, it's important to ensure that you're optimizing your email template for mobile devices.