How Email Marketing Works?
Understanding the functioning of email marketing makes you good at engaging customers and build meaningful relationships.
How email marketing works talks about different aspects that businesses should keep in mind when it comes to managing email marketing campaigns.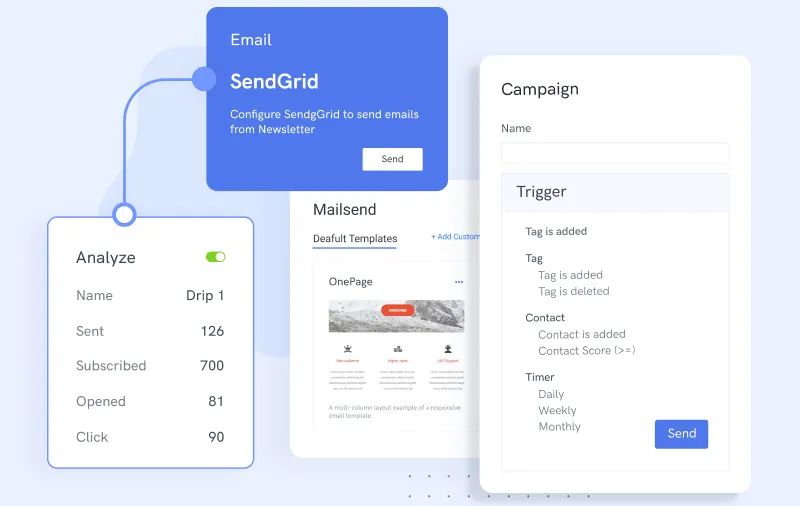 To answer how email marketing works, we should understand some mysterious ways that fuel email marketing. However, once implemented, email marketing does give some transformational benefits.
Let's check out how email marketing actually works. Here are a few things that you need to get right and get your email marketing running.
1. Design Designing of the email is the most essential part of email marketing. It's important to make your emails look attractive and appealing. Today, emails can be sent in both HTML and text formats. You may ask your customers what type of emails they want to receive and accordingly you can optimize design for better user experience.
2. Message Relevancy How personalized your emails are is the next important thing. Make your emails more and more personalized and targeted. It's essential that the message in the email is relevant to ensure the maximum open rate.
3. Appropriate Timing Sending emails at the appropriate time to your customers increases your open rates. It requires a lot of testing and feedback consideration to decide the right time to send emails to your customers.
4. Incentivization What your customers are getting from your email is something that matters the most. Email marketing campaigns have to be incentivized to get the maximum benefits. You can offer free coupons so that more people can read and take calls to action.
Engage More Audience by Automating your Email Marketing Campaigns with MailSend Sign Up 14 Day Trial
5. Integration with Other Functions Today the definition of marketing has changed at its core. All functions of marketing have to be well-integrated with each other to get the most out of your overall marketing strategy. It's essential to ensure the voice of your email messages also includes this integration in order to get better benefits.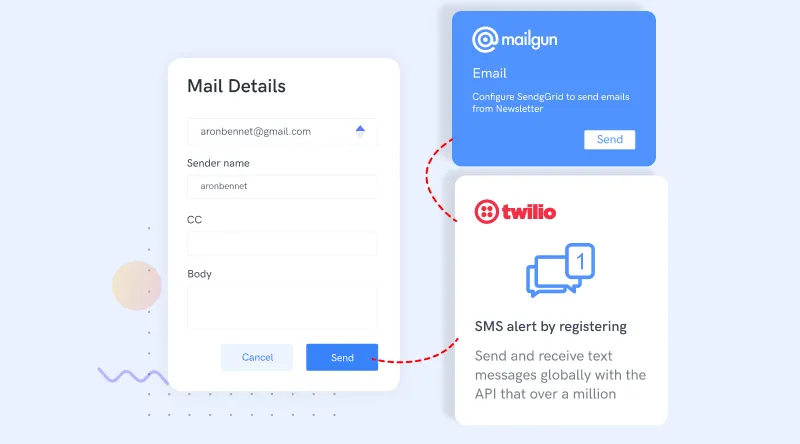 6. Content Smartly written email copies do wonders for you. Email marketing is solely dependent on catchy content that can grab people's attention instantly. Putting your main message at the forefront and not pushing it back can help your customers do what you want them to do.
7. Call to Action Email marketing campaigns have a certain call-to-action (CTA) message in their emails so that customers can perform a particular activity and get converted. It's important to have that CTA clearly mentioned in your emails. Avoid just hyperlinking page links into your content. Design it well so that it can catch people's eyes faster than ever.