Email Marketing Vs Cold Emails: The Differences to Consider
Email marketing and cold emails are two different ways to advertise your business online. Here are the differences between Email Marketing vs Cold Emails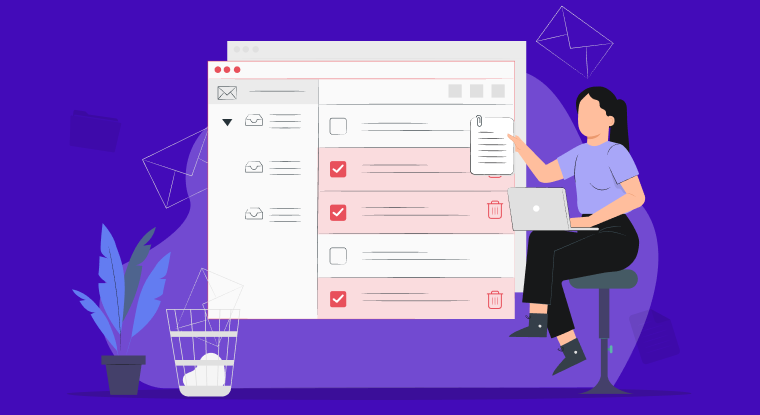 Email Marketing is a strategy in digital marketing that focuses on sending emails, thereby establishing personal relationships with prospects and customers.
According to research conducted (Statista, 2017), precisely 85% of adults (both genders) in the United States communicate via email. This ratio is remarkably greater than that for the number of adults that use search engines and/or social media as these are more commonly used by younger adults. Regarding this, marketing via emails has been reported to have an extensive reach which therefore makes it the most preferred choice for marketing in many business institutions.
As a marketing expert you can agree that randomly sending cold emails to customers and individuals is one of the most effective methods of letting them know about your products and services - hence the concept; email marketing. However, the concept, of email marketing comprises sending cold emails and marketing emails and most new marketers get confused between the two kinds of emails.
This text is a guide to help you understand the difference between both kinds and identify the pros and cons of each. Which will in turn hand you the required knowledge you need in order to select the method that suits the scope and morphology of your business? Let's clear it up gradually by first explaining all the terms involved and providing answers to some frequently asked questions.
What are Cold Emails?
Cold emails are unsolicited emails containing information about a product or service (usually completely textual) that is sent to an individual to educate them about the product and encourage them to take a desired profitable action. Sending a cold email is basically a situation whereby a marketer sends an email to someone that typically has no prior relationship with the business organization.
Cold emails are less effective as they are sent to a large number of receivers regardless of their preferences; on a more regular basis, these cold emails are completely ignored. There are a good number of reasons why these cold emails do not normally have a high conversion rate as they are not favorably considered when received.
One very common reason is that they are usually not requested for which means the recipient has not consented to receive these emails. Therefore the emails will be treated with little or no preferential attention, and the reaction of the recipient completely relies on the value of the information contained in the mail to his or her business.
Other possible causes may be that the subject of the email is not interesting enough to catch the readers' attention, grammatical or typographical errors in the subject and/or message body, or the use of an unprofessional name for the sender's email. These problems can be easily solved by drafting out mailing lists consisting of members of a target audience that have actually subscribed to receive these emails and creating the content of the email to match the preferences of the target audience (which leads us to marketing emails).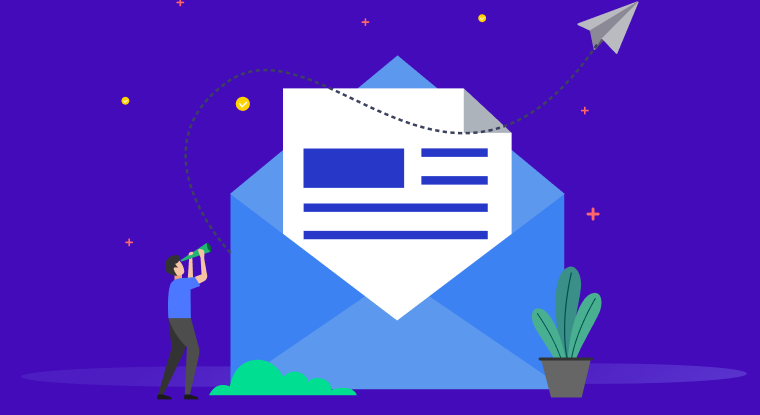 What are Marketing Emails?
A marketing email is an email containing details about a product or service sent to a target audience who have actually subscribed to receive these emails. They can be seen as commercial email newsletters sent to the addresses of members of a list of subscribers; the list is commonly called a mailing list. The recipients are usually subscribers who have opted in (consented) to receive announcements about products and services from you via email.
The mailing list comprises subscribers who are normally added via signup forms on your business's website and other customer interaction platforms, also they can unsubscribe from your mailing service whenever they want to. Marketing emails are categorized under the practice of Inbound Marketing, which is a mechanism of attracting prospective customers, done by creating relevant content and customer experiences.
This form of marketing requires a dedicated email marketing software like MailSend which can be used to draft, create and send email marketing campaigns seamlessly.
What does Email Marketing Target Identification Entail?
Marketing to the wrong audience is even worse than no advertising at all as it makes the venture an unnecessary expense. American-based Investment Advisor and Financial Planner, Ramsay Leimenstoll explained how to target identification can help maximize the conversion rate of email marketing campaigns. He said, "A small list that wants exactly what you're offering is better than a bigger list that isn't committed."
A Target Audience is referred to as a unique group of individuals for whom an email marketing campaign will be more effective. It can also be seen as the target demographic for every marketing effort via email to be made by a business institution. Furthermore, it comprises people who are most likely to convert the effort invested by taking the desired action expected for each target email sent out.
For instance, if you are a marketing manager for a plumbing company, your target audience would comprise homeowners or landlords. More importantly, while identifying a target market, always try to remember that it should comprise possible buyers of the product and not necessarily the intended consumers. A good example can be sited with a teddy store, kids use teddies more but the adverts will be directed to their parents who can afford the teddies for them. These factors are basically to identify and segment the target audience.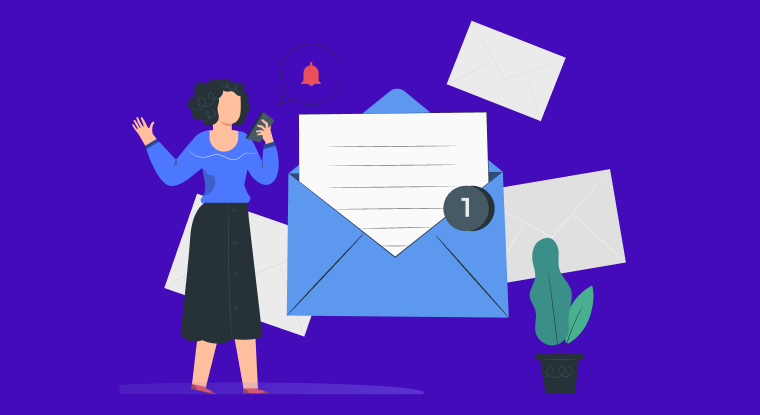 Core distinctive features that separate sending cold emails from email marketing. Cold emails have been said to be another category of emails sent with the purpose of advertisement; it is often considered a less productive concept of email marketing. However, like every other business process; sending cold emails has its advantages and disadvantages depending on the nature of the business, the products to be advertised, and or the already-attracted and prospective customers. We will discuss these pros and cons as we proceed but first let's discuss some core distinguishing factors for cold emails and email marketing. There are:
1. Varying Objectives: Basically, cold emails and email marketing are practiced to achieve distinct goals. The primary objective of a cold email sent is to generate new customers into your sales channels. These emails are sent to prospects you haven't interacted with before, which is why they are sometimes called Cold Leads.
On the other hand, email marketing involves nurturing and maintaining a wonderful relationship with prospects and existing customers. In this case, prospects are referred to as Warm Leads because they have already interacted with the brand and subscribed to receive emails and newsletters. When practiced with adequacy, marketing using emails creates awareness within prospects and subsequently generates a very high rate of conversion into customers.
2. Different Tools: It is preferable to differentiate email marketing endeavors from sending cold emails to avoid system overload.
As we know email marketing deals with a mailing list while cold emails are usually sent randomly, hence using the same system for both might distort your database of contacts. Furthermore, sending cold emails (which are less compulsive to react to) from the same address as your email marketing delivery system will ruin the reputation of the address and subsequently reduce the conversion rate of your email marketing campaigns.
Most receivers will have voted the address as SPAM, which means your mail will keep going directly to Junk. A good email delivery system like MailSend emphasizes more on email marketing while you can use a less superior system for sending cold emails.
3. Different Metrics and Conversion Rates: The conversion rates of cold emails sent and marketing emails are usually measured differently. The metrics derived are also executed variants as the activities and setups are designed quite differently.
Email Marketing usually has a greater open and conversion rate than cold emailing. However, due to the number of emails sent - cold emails may have a greater number of opens than a campaign of marketing emails. Furthermore, a good number of people have become numb to cold emails - therefore may open the emails but the content is not enough to lure their patronage and possibly their loyalty.
Another important factor that affects the metrics is that the setup of cold emails is directed to individuals to start a conversation. Conversely, the emails used in marketing have a generalized structure, and it usually creates an option for clicking a link or performing an action. Therefore cold emails are measured by reply rates while marketing emails are measured by click rates.
Email-sent volumes are also different between cold emails and marketing emails. While marketing emails are sent to thousands of people at a time using a mailing list, cold email campaigns are usually sent at an inconsistent rate. The variation in scale between both emailing techniques is remarkable, which means recording teams are required to consider the workload involved in each task while recording data and metrics.
Engage More Audience by Automating your Email Marketing Campaigns with MailSend Sign Up 14 Day Trial
4. Different Content and Frequency Of Emails: Marketing emails usually comprise a wide range of messages, such as; newsletters, welcome emails, company updates, and seasonal promotional campaigns such as Black Fridays. These campaigns are sent periodically, and subscribers are usually told how often they will be receiving these emails while signing up for them.
In addition to that, marketing emails are more often sent in prearranged automated workflows using email automation. In this concept, prospects receive emails at intervals over an already defined period upon subscribing to the campaign. Lastly, emails sent for marketing purposes can be set to send automatically in response to a logical subscriber action.
For instance, if a prospect adds a product to their cart without actually purchasing it, an automated email can be sent to remind him or her about the pending purchase. In contrast, cold emails are sent generally to get a reply for a demo request, direct sale, or jumping on a call. These cold emails are sent without precise intervals and follow-ups are dependent on a direct response as compared to an automated email sequence.
5. Different Skillset and Products: While marketing emails and cold emailing may have the same primary sales and marketing objective, they require different tools and skillsets to pull each off.
Cold emailing is closely attributed to conversational responsibilities and is best assigned to employees who can perfectly build relationships with customers via conversations. The handlers will also need the ability to manage high volumes of individual email interactions.
On the other hand, marketing via emails is best managed by a team of marketers who can excel in copywriting and audience profiling. However, an entrepreneur who owns a small business can easily find themselves managing both. For example, a real estate agent will use cold emailing to form new individual connections with prospective clients. They can also leverage email marketing campaigns to keep in touch with already existing subscribers and keep themselves as the first choice in case anyone wants to buy or sell a property in the future.
Conclusion
Understanding both concepts is critical to finding the balance between cold emailing with email marketing. Cold emailing is a form of outbound marketing, while marketing emails are a form of inbound marketing. The difference lies between directly pursuing a prospect and emphatically attracting the patronage of your ideal customer. While the common goal may be the same (accumulating more sales), the messages, employees, metrics, skills, frequency and most importantly the email delivery system used are different for each.
Marketing via emails however is superior to cold emailing. The success of an email marketing campaign relies immensely on the capabilities and scope of the email delivery system in use. Hiring the services of an excellent email delivery system like the 500apps MailSend that allows for automation, can hugely bolster your conversion rates.
What Makes the Best Email Marketing Software?
#1
Send unlimited newsletters and promotional emails to your contacts
#2
Create multi-step email sequences using visual flow designer
#3
Choose your own email gateway provider or get 5000 user emails every month for FREE
#4
Personalize your email using merge functions and dynamic images
#5
Trigger marketing automation rules based on email opens or clicks
#6
Assure GDPR compliance and double opt-in consent
#7
Send bulk emails to unlimited subscriber lists in different projects
#8
Generate and analyze the detailed reports on email campaigns
#9
Unbelievable pricing - the lowest you will ever find
#10
Everything your business needs - 50 apps, 24/5 support and 99.95% uptime
Join the SaaS Revolution
All-in-One Suite of 50 apps

Unbelievable pricing - ₹999/user

24/5 Chat, Phone and Email Support