Top 10 Email Marketing Platforms to Look at in 2022
Top 10 Email Marketing Platforms that you need to look for your business in 2022. Choose the right one for your business & grow your business.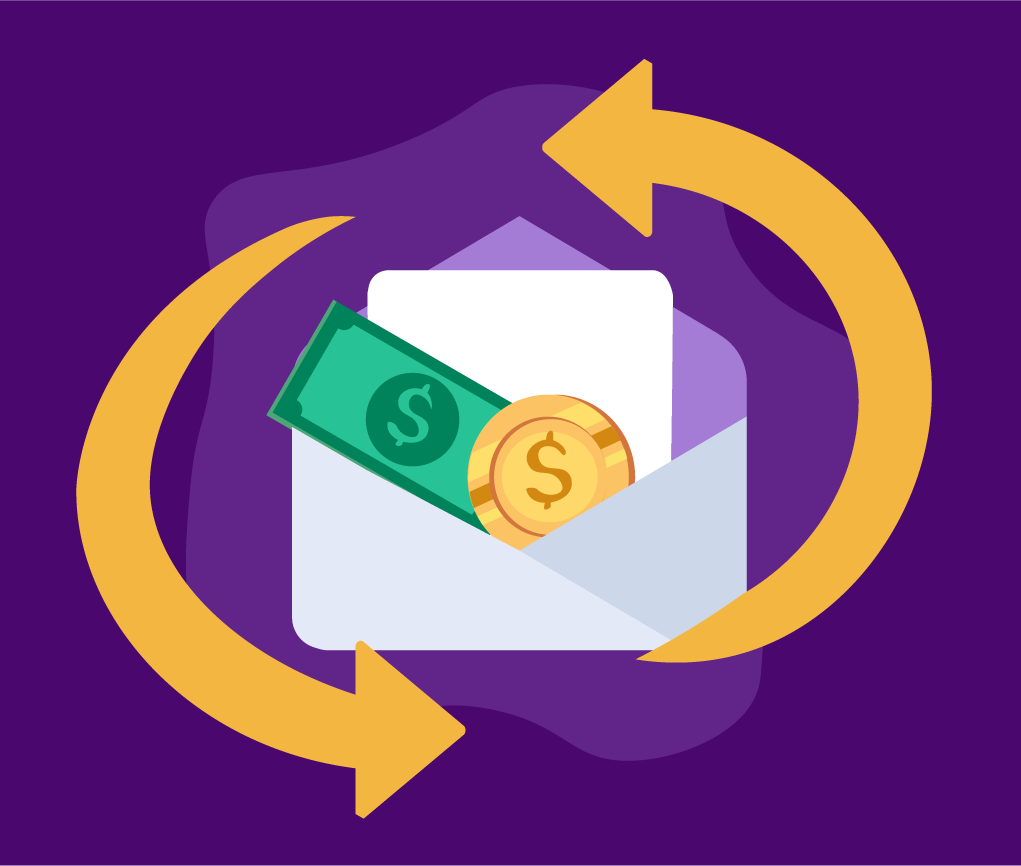 According to the latest statistics, emails have much higher conversion rates than any social media channel. In fact, the conversion rates for emails are higher than direct traffic and search as well.
Around 59% of marketers have reiterated the fact emails are their biggest source of Return on Investment. Such is the power of email marketing today. Now let's talk about the businesses that have tried to leverage this power to their advantage. Companies have found that automated emails based on triggers get up to 119% higher click rates than regular broadcast emails. What this means, is that rather than sending out occasional emails to prospects, automating accurately crafted emails based on triggers set according to customer behavior, gives them much better results.
Other than the advantage of trigger-based communication, email automation comes with a host of other benefits as well. For instance, instead of brainstorming creative ideas to craft attractive emails to induce clicks, email marketing platforms come with templates and easy-to-use email builders with which you can easily create newsletters and emails. Apart from that, you can also generate reports to assess the performance of your email marketing platforms, and also integrate other functions like SMS alerts in order to make your efforts even more effective.
As a matter of fact, integration features and usability are some of the most important features to look for in email marketing platforms. For example, Mailsend comes with a unique drag-and-drop email and newsletter builder that helps you save a lot of time and also ensures click-through. Efficient email marketing platforms are meant to enhance your marketing efforts, not hinder them.
You can seek help from a top-notch email marketing companies to make the most of it. Here you can find the top 5 email marketing companies of the year for you to consider.
The 5 Best Email Marketing Companies of 2020 https://t.co/vWTcbeRoSB pic.twitter.com/KHmYKxHNgs

— Amy Tattler (@LinkTattler) November 11, 2020
Top 10 Email Marketing Platforms
Here are the top 10 email marketing platforms of 2022 that makes email marketing easier than ever:
1. Mailsend: Mailsend is one of the best email marketing platforms in the market today. Equipped with some carefully thought-out new-gen marketing features meant to carefully take advantage of the millennial's relationship with technology, Mailsend is sure to improve your open and click-through rates. It offers a very easy-to-use drag-and-drop newsletter builder, along with tried and tested templates for you to create attractive emails. It allows you to automate drip campaigns and follow up effectively with your prospects. It features special interfaces like web forms as well, to make it easy for your prospects to respond. This alone increases the response rates by a large margin.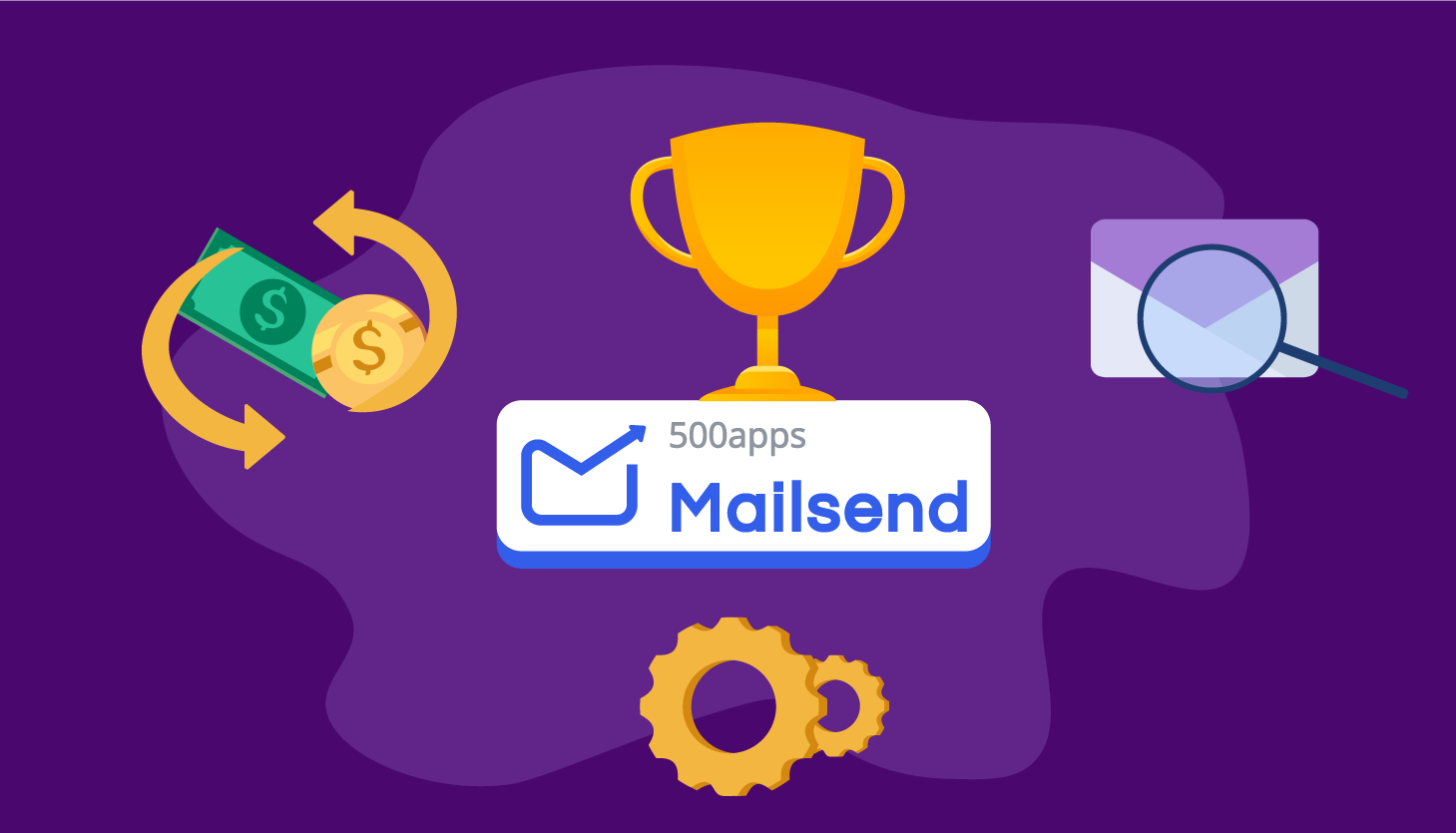 What's more, it also allows integration with other applications such as SendGrid and Mailgun, by which you can make sure that your emails do not end up in the spam folder. You can measure the effects of all of these features, through the reports and analytics generated by Mailsend as well.
2. Hubspot: Hubspot is a hot favorite email marketing platform among B2B businesses. This is primarily because of its multifunctional capabilities. It works not only as an email marketing platform but also as a sales, customer service, and content management tool. The main highlight of Hubspot is its usability. They are all about improving the experience that prospects receive and they regularly roll out updates to enhance the way users interact with their features. They also allow for numerous customizations to make use of their triggers in the most effective way.
Apart from these, Hubspot also offers excellent lead building and lead segmentation features. And to top it off you can also use their extensive reports and analytics to see how your campaigns are doing.
3. Exponea: Exponea is an up and coming email marketing platform that focuses on connecting with people rather than making a sale or driving customers to the site. For the same reason, it comes with a number of customization features that allow you to craft campaigns that perfectly fit customer behavior. It also has built-in smart capabilities that can determine the perfect time of the day to send emails and catch the prospect's attention. Additionally, it offers extra tools to optimize your website and enhance its performance.
4. Emarsys: Emarsys, which was founded in the year 2000 is most known for its flexibility and adaptability to suit different business models. It was named the leader in personalization in Gartner's Magic Quadrant of 2020. Owing to its flexibility, it is capable of capturing data from a number of touch points covering a 360-degree view of the customer. This is precisely why retail in B2C is one of the industries that Emarsys shines in. Apart from retail, the email marketing platform is also popular in the travel and eCommerce industries as well.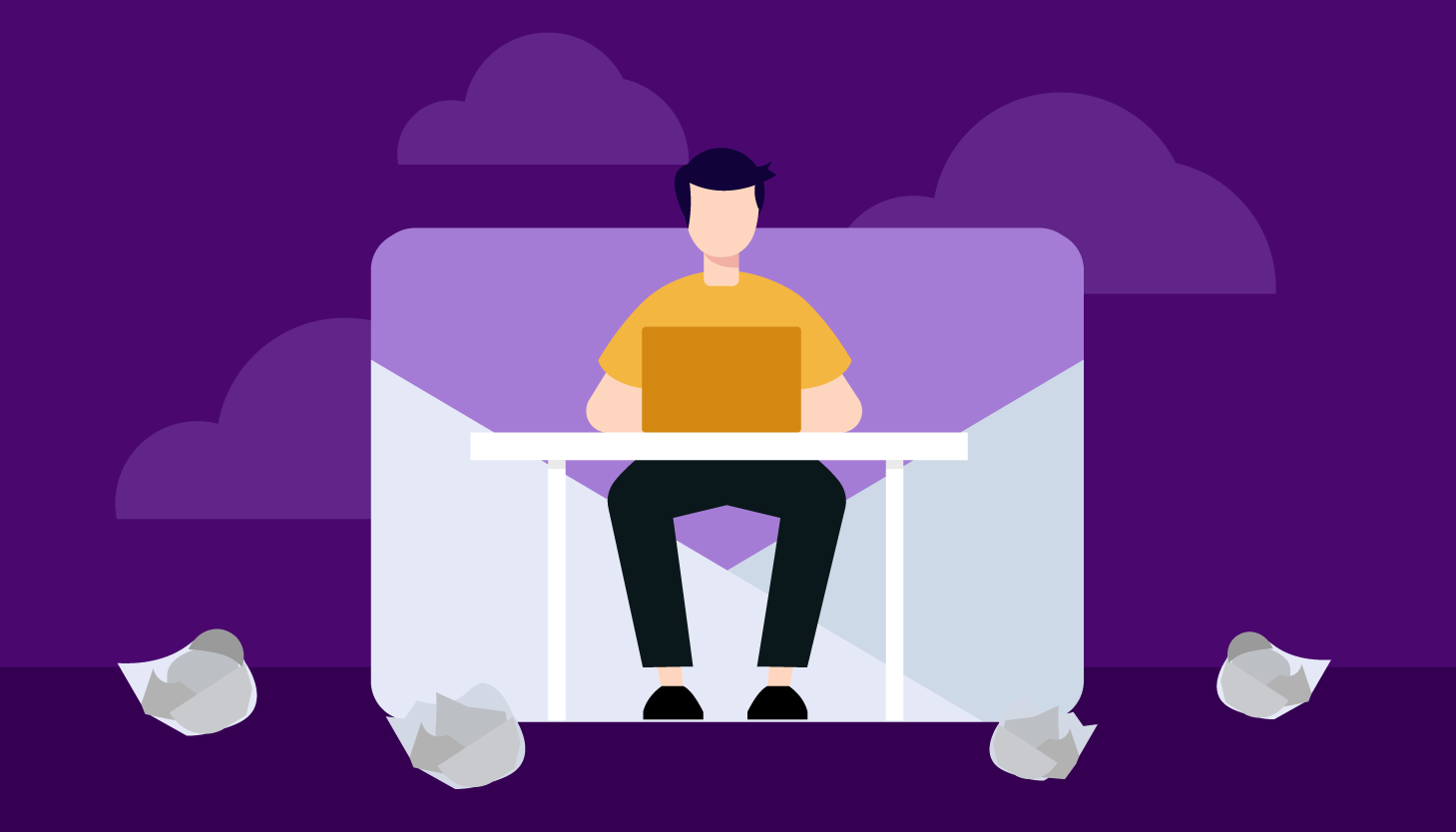 5. Klaviyo: Klaviyo is yet another excellent platform that integrates email and SMS marketing. It has one of the most user-friendly interfaces, on top of which it also features tutorials and guidelines on how the platform can be used. Apart from that, Klaviyo has customizable options to create the most effective email campaigns, build contact lists and also segregate prospects. Something that users love about Klaviyo is the templates it features. From super simple and understated to extravagant and creative, the platform comes with quite a wide range of templates of emails and newsletters to choose from. This makes it very easy for brands to send out suitable attractive emails, no matter what their brand voice is.
Perhaps the highlight of Klaviyo is that it can be integrated with Facebook and a wide range of e-commerce platforms like Shopify. Retailers love using Klaviyo to send out "abandoned cart" messages and follow up engaging emails after purchases.
6. Dot Digital/Dotmailer: Dot Digital, previously called Dotmailer is best known for its super easy-to-use interface and quick campaign setup process. Straight up with no complications, Dot Digital can be integrated effectively with Magento, Magento 2, Shopify, BigCommerce, and many other platforms. To enhance effectiveness it can also be used to send out personalized SMSs, social advertisements as well as push notifications. It also supports a live chat feature for customers. Additionally, the email marketing platform imports data from a number of touch points to gauge customer behavior and enhance personalization. This helps target email campaigns effectively to relevant customers.
7. MailChimp: MailChimp is undoubtedly one of the most popular email marketing platforms in use today, mainly because of the fact that it is budget-friendly and because it allows users to create very effective campaign workflows quickly without any particular knowledge of design. It is loaded with features to help any business build contacts and grow. Some of its most popular features include personalization capabilities, a user-friendly drag and drop email builder to create emails, e-Commerce store integrations with Magento and Shopify, and A/B testing to analyze the accuracy and improve productivity and ad retargeting features on Instagram, Facebook, and Google. Additionally, the platform also comes with a website builder, with which you can create websites and integrate them as well, and also capabilities to build landing pages, ads, or other campaign requirements.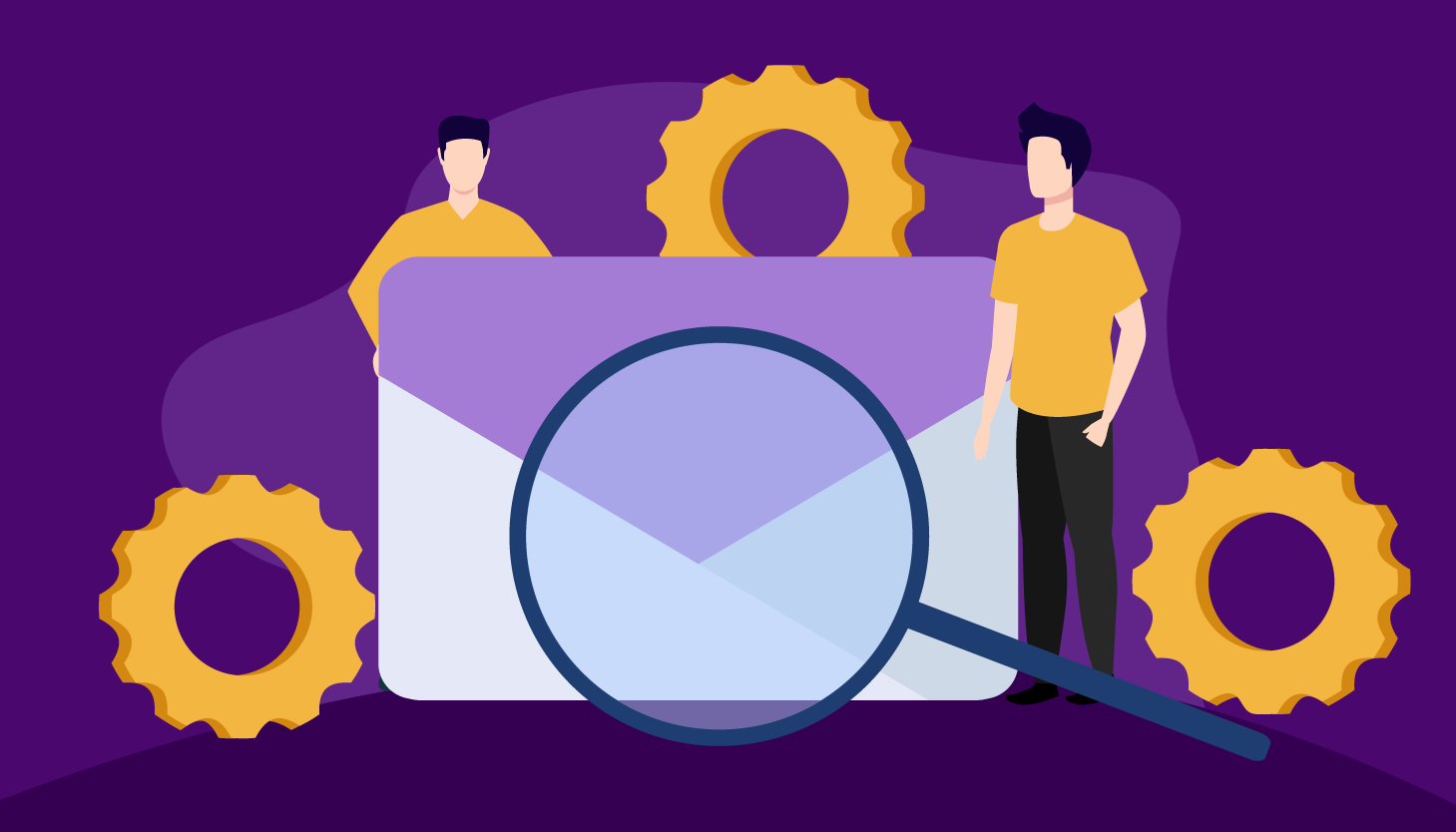 8. Omnisend: Omnisend is a very effective email marketing platform meant for eCommerce stores. Once again, it offers more than just email marketing automation with its multi-channel integration capabilities. It can be used to retarget users on Facebook, WhatsApp, SMS, Messenger, and also Google ads. It supports push notifications on the web as well. This particular feature can be used to run combined campaigns on email as well as SMS, which will help increase conversions by a good margin.
Another interesting aspect that makes Omnisend one of the popular email marketing platforms is the fact that it offers more emails in its standard package when compared to some of its counterparts. For example, while MailChimp allows 12000 emails in its standard version, Omnisend offers 15000 emails. Additionally, the platform also offers tools to customize and create lead generation sources as well, such as banners, pop-up boxes, and forms.
9. Ometria: Ometria has one particular strength that makes it stands out from the rest – AI. The platform uses Artificial Intelligence and machine learning tools to interpret and analyze customer data in real-time to improve personalization experiences for customers and enhance the effectiveness of campaigns. Moreover, it also helps store all the generated data about a particular customer in a single place for businesses to access. Needless to say, the email marketing platform has a thorough focus on building customer relationships, as it throws more weight on personalization. Hence it is one platform that combines the best of customer relationship management and email marketing. Case studies point out that it has been effective in preventing irate customers, arising from disengagement.
10. Sailthru: Sailthru was an email marketing platform that entered the industry with a bang. When it launched in the year 2014, it was a revolutionary step in integrating email marketing with other channels like SMS, websites, and social media. Sailthru still has a host of neat features primarily focused on sending highly personalized emails to prospects. It also comes with efficient segmentation features based on behavioral triggers, in order to craft more targeted campaigns. Another interesting aspect of the platform is that it features re-engagement tools meant to prevent unsubscribing by customers. This allows brands to rekindle old customer relationships and turn them into sales. With all of these capabilities, the two main goals that Sailthru seeks to achieve are building effective customer relationships and delighting customers with attractive emails.
Engage More Audience by Automating your Email Marketing Campaigns with MailSend Sign Up 14 Day Trial
Conclusion
A majority of these amazing email marketing platforms offer THE most useful and powerful features to take email marketing to the next level. All of them have their own strengths, with their primary focus being on a particular functionality. Depending on your priorities as an entrepreneur, you can choose either one of these platforms and take advantage of your subscription list.
However, if you are looking for an option that gives you some of the best features catering to generation – Z, crafted specifically keeping in mind the tech-savvy millennials of today, Mailsend would be your best bet. Not only does it offer all of the benefits of a conventional platform, but it also comes with extra features to help you target a more modern demographic of people. And the best part is that it makes all of these available to you at a reasonable price.
Suffice it to say, if you are looking for a budget-friendly yet a feature-rich option, Mailsend would be the way to go. But if you have other priorities in case you are in retail or travel, then you are best off with a platform that integrates with eCommerce.
What Makes the Best Email Marketing Software?
#1
Send unlimited newsletters and promotional emails to your contacts
#2
Create multi-step email sequences using visual flow designer
#3
Choose your own email gateway provider or get 5000 user emails every month for FREE
#4
Personalize your email using merge functions and dynamic images
#5
Trigger marketing automation rules based on email opens or clicks
#6
Assure GDPR compliance and double opt-in consent
#7
Send bulk emails to unlimited subscriber lists in different projects
#8
Generate and analyze the detailed reports on email campaigns
#9
Unbelievable pricing - the lowest you will ever find
#10
Everything your business needs - 50 apps, 24/5 support and 99.95% uptime
Join the SaaS Revolution
All-in-One Suite of 50 apps

Unbelievable pricing - ₹999/user

24/5 Chat, Phone and Email Support