Email Marketing Campaign Guide: Evaluating Success
Find out how to evaluate your email marketing campaign success. This guide will make you understand how to measure and improve your email marketing efforts.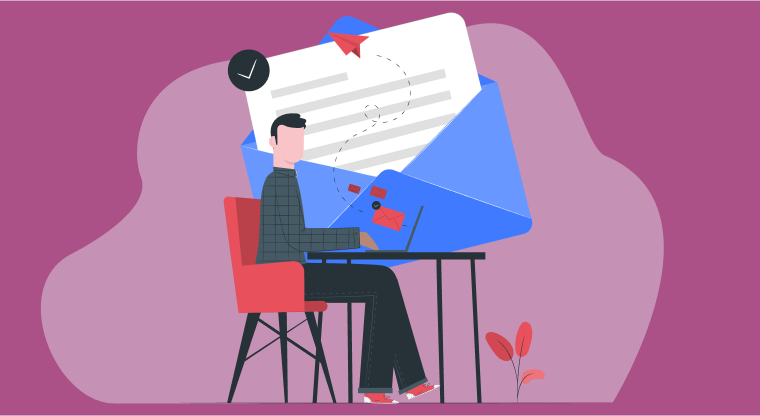 Running an email campaign without having proper metrics to measure its effectiveness will not help improve your performance. This is where open rate and click-through rate (CTR) can help. Open rates should tell you the effectiveness of your subject lines and other pre-inbox optimization, whereas click-through rates should tell you how well you designed the email itself. While these figures are critical to track, many marketers overlook a crucial indicator for determining an email campaign's overall effectiveness—click-to-open-rate (CTOR).
CTOR is a metric that determines how relevant an email is. It combines open and click counts to give you a better picture of your campaign's overall performance. To put it another way, it shows how many subscribers who opened the email actually clicked on something.
Below, you will find out more about these em-mail marketing metrics and how effective they are for your campaign.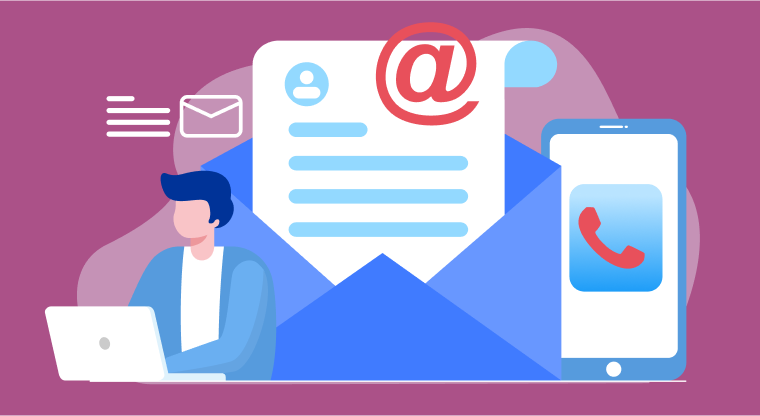 Metrics for Email Marketing
There are numerous techniques for determining the performance of an email marketing campaign, the majority of which provide information on open rates, click-through email analytics, deliverability, conversion rates, and unsubscribe actions. That's a lot of data, and each one is measuring something different. Keeping a close check on all of them can be difficult.
However, CTOR can provide immediate insight into a campaign's overall health in a single statistic. It provides a clear picture of how well your content is performing because it only includes data from subscribers who actually open the email. It helps to have a thorough understanding of the definitions connected to customer engagement to comprehend the implications of CTOR. Explore the following points throroughly as they are helpful in measuring or tracking the performance for your email marketing:
Open Rate
Open rate is the proportion that compares the number of unique opens to the total number of messages sent to your list. Open rates can help you figure out how often people anticipate your emails, how powerful your subject lines are, and what kind of content your email list enjoys the most.
A healthy email open rate should be between 17 and 28 percent, depending on the business. While knowing these data is a good place to start, it's also worthwhile to research industry averages and compare your metrics to those in your business.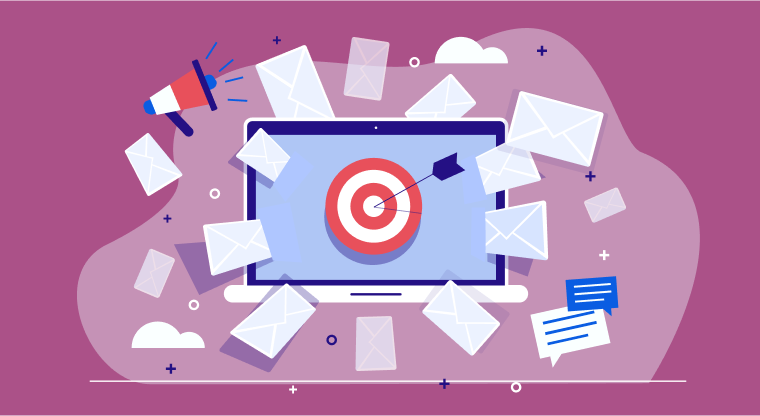 Clickthrough Rate (CTR)
The click-through rate, also known as the email click rate, is the number of people that clicked on a hyperlink, call-to-action, or graphic within your email. The main goal of measuring click-through rate is to determine engagement. Using click-through rates, you can measure overall brand interest, email content, link placement, link count, and media type.
CTR is a useful indicator of how interested your audience is in your content over time because it reveals the percentage of subscribers that clicked your email. A respectable click-through rate should be between 2 and 5 percent, depending on the sector.
Click-to-Open-Rate (CTOR)
The CTOR is a number that many marketers are unfamiliar with. It essentially assesses the effectiveness of your email's content. CTOR is a good indicator of how intriguing your material is to your subscribers because it is based on the number of unique openings. Your viewers will want to click through to discover more if your links, layout, copy, and overall content are fascinating. The number of times a graphic is clicked by the number of times the impression was made available is divided by the number of times the impression was made available and expressed as a percentage.
For instance, if an advertisement is delivered 100 times and three times is clicked on, the click-through rate is 3 percent. This percentage is given further depth by CTOR. CTOR combines open rate and click-through rate into a single indicator that provides a clear picture of how well your campaign is functioning without requiring extensive study. It also helps to distinguish the success of your in-e-mail content from other elements that could otherwise skew the results.
SECTOR Contribution to Your Campaign
E-mail marketing efforts that are successful are more of a marathon than a sprint. That implies you should be fine-tuning your message all the time in order to evoke a more engaged reaction, and Serch Engine - CTOR rates are crucial for judging and making course corrections in this process.
CTOR data will provide you with a better understanding of what excites your email client base. Your potential consumers will be more engaged in your email marketing efforts if you can tap into their excitement.
Engage More Audience by Automating your Email Marketing Campaigns with MailSend Sign Up 14 Day Trial
Conclusion
Make sure you can properly monitor your email performance, the health of your email list, and your progress toward your larger goals by being careful about which metrics you track. You're on the right route for more effective email marketing if you can figure out each of those.
MailSend is the best email campaign software for your project. We provide an all-in-one email marketing solution that includes creating email newsletters, managing drip campaigns, and making data-driven decisions. Level up your email marketing game today!
What Makes the Best Email Marketing Software?
#1
Send unlimited newsletters and promotional emails to your contacts
#2
Create multi-step email sequences using visual flow designer
#3
Choose your own email gateway provider or get 5000 user emails every month for FREE
#4
Personalize your email using merge functions and dynamic images
#5
Trigger marketing automation rules based on email opens or clicks
#6
Assure GDPR compliance and double opt-in consent
#7
Send bulk emails to unlimited subscriber lists in different projects
#8
Generate and analyze the detailed reports on email campaigns
#9
Unbelievable pricing - the lowest you will ever find
#10
Everything your business needs - 50 apps, 24/5 support and 99.95% uptime
Join the SaaS Revolution
All-in-One Suite of 50 apps

Unbelievable pricing - ₹999/user

24/5 Chat, Phone and Email Support