Best Ways to Increase Your Newsletter Engagement
Looking for ways to increase your newsletter engagement? Check out our top tips, including segmenting your list, personalizing your content, and many more.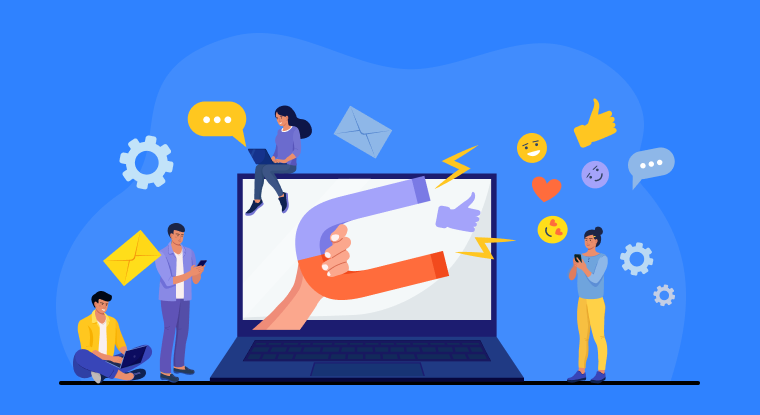 Email marketing is an effective way to reach out to your audience, but you need to make sure that your message is compelling and that your mailing lists is sizable enough to reach your target market.
Your email list is one of your most valuable assets when it comes to growing your business. But if you're not careful, you can lose up to 30% of your subscribers yearly.
Ways to Increase Your Newsletter Engagement
A few things can be done along the way to make sure you don't lose any hard-earned subscribers. In short, the ways to increase your newsletter engagement include the following:
1. Come Up with Catchy Subject Lines
The subject line of an email is one of the most important elements in getting recipients to open it. However, crafting an effective subject line can be tricky. To improve your chances of getting your email opened, you need to understand your target audience and their language preferences.
When you want to get someone's attention, it can be helpful to create a sense of urgency, humor, or curiosity. You might add a question to your blog post or social media post to pique your target audience's curiosity and encourage them to read or learn more about your topic.
2. Personalize Your Emails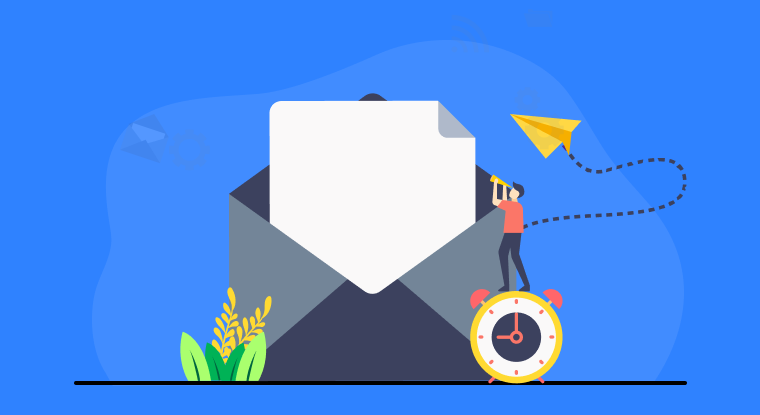 Personalization in email campaigns has been shown to significantly increase open rates. Email campaigns personalized to the recipient are more likely to be opened and read than those not. A lot of personal information is available online, which can be used to create targeted email campaigns that are more likely to succeed. This is a great opportunity to grow your business.
3. Create Mobile-Responsive Templates
It is important to use responsive templates in your emails so that they can be viewed easily on a smartphone. Most people use their smartphones for regular tasks, so it is important to make sure that your email templates are optimized for small screens. By using responsive templates, your emails will automatically adjust to the size of the screen they are being viewed on.
Ensure that the email templates you create are eye-catching and improve the overall appearance of the email.
4. Deliver Meaningful and Informative Content
The only way to create a successful and long-lasting email list is to provide your subscribers with content that they will find value in. There are no shortcuts to success when it comes to email lists, so you must be dedicated to creating quality content if you want your subscribers to stick around.
5. Send Targeted Emails
One way to improve engagement with your email list is to segment it. Segmenting your email list allows you to send more targeted emails to different groups within your list. This can help you improve your open and click-through rates and ultimately convert more prospects into customers.
This means that once you have segmented your email list into different groups, it will be easier to send hyper personalized emails each one in the group. You can use the common aspects of each group to create a unique email that is more likely to be successful.
6. Learn About Email Psychology
A great marketing pitch is one that engages the senses and emotions of the target audience to create an impactful and memorable experience. The challenge lies in understanding the target audience's psychology and using it to create a pitch that resonates with them.
Engage More Audience by Automating your Email Marketing Campaigns with MailSend Sign Up 14 Day Trial
What type of email content do your readers prefer? When do they prefer to receive emails from you? Determining these factors will help you keep your audience engaged and ensure that your emails have a lasting impact. The successful email newsletters are the one that are creative and are able to capture the reader's attention and evoke emotions.
7. Exploit Social Proofs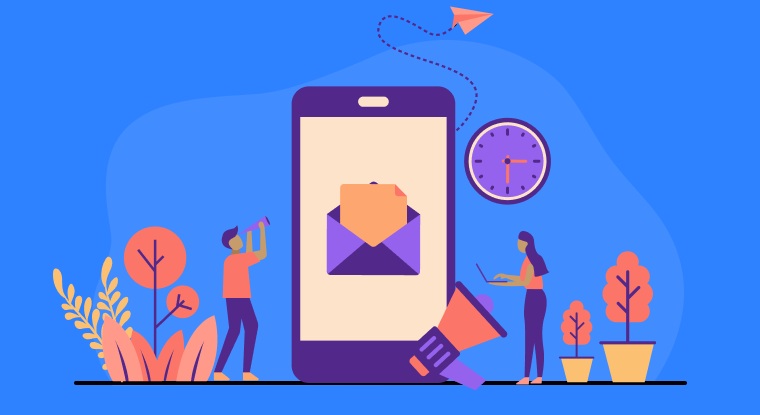 If you want people to believe that you're a billionaire, it's probably not going to happen just by telling them. But if you have an iPhone, they're more likely to believe it because it's a symbol of wealth. So, social proof is a powerful tool, and you should use it to improve your email experience. In other words, social proof is a way of showing potential customers that other people have already used and liked your product, so they should too. This is often done through user reviews, testimonials, or endorsements from experts.
Adding images to your newsletters is a great way to make them more engaging and attractive to your audience. Including a call to action (CTA) along with the images can encourage your audience to take the desired action, whether it be clicking through to your website or signing up for your email list.
Conclusion
There are many different ways to increase engagement with your email newsletters. By experimenting with different techniques, you can find what works best for your audience and increase their chances of interacting with your content. Some of the most effective methods include personalizing the content, using interactive elements, and making the newsletter easy to navigate.
If you are looking for the best email automation software in the market today, look no further than our automated platform here at MailSend. Our software offers a lot of functionalities that are sure to make your brand known amongst your mailing lists and beyond. Call us today for more information about our email software and its many features.
What Makes the Best Email Marketing Software?
#1
Send unlimited newsletters and promotional emails to your contacts
#2
Create multi-step email sequences using visual flow designer
#3
Choose your own email gateway provider or get 5000 user emails every month for FREE
#4
Personalize your email using merge functions and dynamic images
#5
Trigger marketing automation rules based on email opens or clicks
#6
Assure GDPR compliance and double opt-in consent
#7
Send bulk emails to unlimited subscriber lists in different projects
#8
Generate and analyze the detailed reports on email campaigns
#9
Unbelievable pricing - the lowest you will ever find
#10
Everything your business needs - 50 apps, 24/5 support and 99.95% uptime
Join the SaaS Revolution
All-in-One Suite of 50 apps

Unbelievable pricing - ₹999/user

24/5 Chat, Phone and Email Support