A Guide to Creative Email Templates
Email marketing is one of the best ways to promote your business online. One way to make your email content more compelling is to use creative email templates.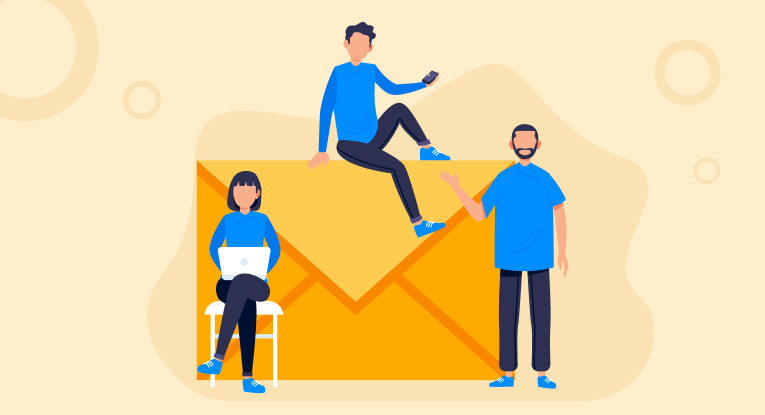 Email marketing is a powerful tool that continues to be relevant in today's digital age. Despite the rise of other innovative channels, nothing beats the legacy email continues to provide. However, it's essential to spruce up your content and ensure your newsletter blasts maintain a compelling appeal, which may be effective with creative email templates.
One way to do this is by adding visual elements to your email blasts. Images and videos can help capture the reader's attention and hold their interest longer than text alone. You can also use infographic images, charts, and other graphic elements to break up the monotony of text-based newsletters.
Another critical factor in keeping your email content fresh is regularly including new information. If all you're doing is repeating the same old sales pitches month after month, people will start tuning you out. Be sure to mix new topics, case studies, customer stories, and other types of content to keep readers interested. With that in mind, what else can you do to create email content that can pack a punch?
Factors to Consider For Creative Email Content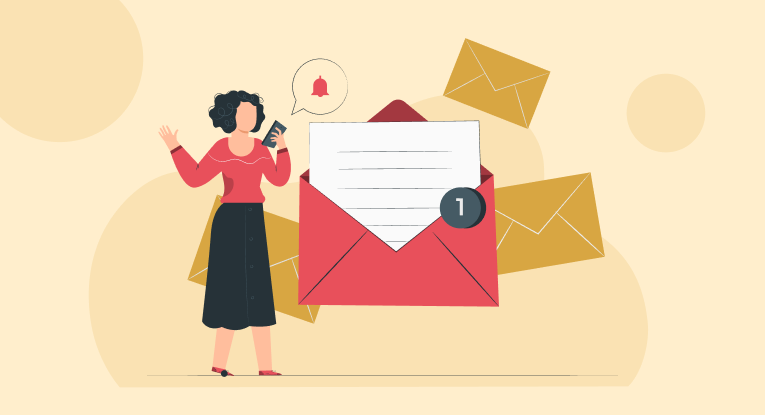 Email Marketing is a wonderful way to ace the market these days. Consider the following tips on creating content for emails and marketing your products like never before.
Tip 1: Personalize Your Transactional Messaging
When it comes to email content, personalization is key. Generic or automated messages can come across as cold and unengaging, while messages specifically tailored to each recipient are much more likely to be read and acted on.
One way to personalize your email content is by adding empowering CTAs (calls-to-action). For example, instead of asking recipients to simply "read more," ask them to "learn more" or "take action now." This type of message encourages recipients to engage with your content and helps set the stage for a positive customer experience.
You can also use personalization tool to set the stage for your CTA, making subscribers more likely to take action. For example, if you're announcing a new product or promotion, start your email by mentioning the subscriber's city or state to show that you're paying attention. This will help create a stronger relationship with your subscribers and make them more likely to respond favorably to future emails.
Tip 2: Incorporate Storytelling
When it comes to email content, there's one golden rule: keep things fresh and relevant. Lackluster, irrelevant content is a surefire way to lose subscribers. So, what can you do to ensure your content is always on point?
One approach is to write your emails like you're telling a story. This means weaving words that evoke emotion from start to finish, with a clear beginning, middle, and end. You can even use storytelling devices like suspense or cliffhangers to keep people hooked with every word.
Another approach is to focus on delivering valuable and timely information. This could mean sharing industry news, offering tips or advice, or announcing new products or features. Whatever you choose to include in your emails, make sure it's helpful and interesting for your readers.
Ultimately, the key to creating refreshing email content is keeping in mind what your readers want and need. So think about what would be most helpful and engaging for them, and then go from there. Also make use of AI content writer to create engaging content.
Tip 3: Use Visuals to Complement the Content
Including visuals in your email content can help to capture your reader's attention and boost engagement. Visuals can also complement your brand's narrative and promotional content, helping to engage your audience further.
When selecting visuals for your emails, choosing relevant and visually appealing images is important. Additionally, you should ensure that all the images you use are properly formatted and sized for email. If you're looking for inspiration when it comes to incorporating visuals into your email marketing strategy, here are a few ideas:
Engage More Audience by Automating your Email Marketing Campaigns with MailSend Sign Up 14 Day Trial
Include customer success stories or case studies in your emails, accompanied by photos or videos of the customers involved; Create themed newsletters around holidays or major events (e.g, Christmas, the Super Bowl, etc), using fun graphics and festive colors to get people excited about what's coming up; Feature product photos or infographics to showcase new arrivals or product launches; Use lifestyle images (e.g, happy people enjoying their favorite activities) as part of general brand promotion emails.
Visuals can help break up large blocks of text and make information easier to digest. They can also help illustrate your points, making them more memorable. When used correctly, they can be powerful tools for driving conversions.
Conclusion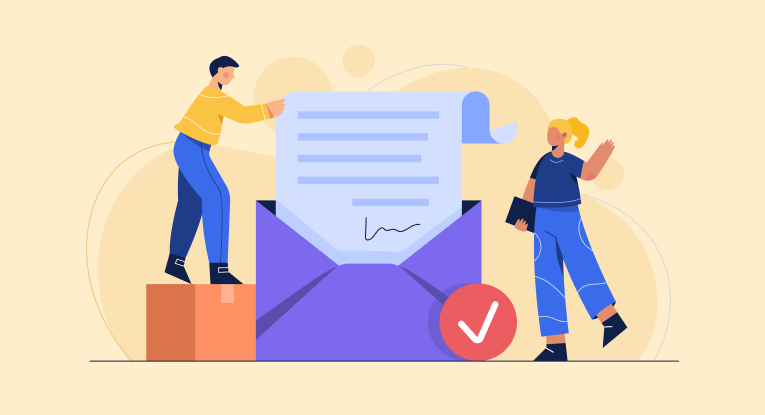 Email marketing content can be highly effective in driving traffic and boosting conversions, but only if it appeals to your target audience. By ensuring that your content is relevant, engaging, and interesting, you can help to ensure that your readers will keep coming back for more.
Are You Looking for the Best Drip Campaign Software? Here at MailSend, we offer the best software for email newsletters that can help you create drip campaigns. Our suite of easy-to-use email marketing software connects the dots between lead generation, email marketing, and social media marketing while providing you with real-time reporting.
What Makes the Best Email Marketing Software?
#1
Send unlimited newsletters and promotional emails to your contacts
#2
Create multi-step email sequences using visual flow designer
#3
Choose your own email gateway provider or get 5000 user emails every month for FREE
#4
Personalize your email using merge functions and dynamic images
#5
Trigger marketing automation rules based on email opens or clicks
#6
Assure GDPR compliance and double opt-in consent
#7
Send bulk emails to unlimited subscriber lists in different projects
#8
Generate and analyze the detailed reports on email campaigns
#9
Unbelievable pricing - the lowest you will ever find
#10
Everything your business needs - 50 apps, 24/5 support and 99.95% uptime
Join the SaaS Revolution
All-in-One Suite of 50 apps

Unbelievable pricing - ₹999/user

24/5 Chat, Phone and Email Support