How Useful is Creating Dynamic Email Content For Your Emails?
Know how creating dynamic email content is helpful. Hyper personalization is the need of the hour and dynamic email content is the way to incorporate the same.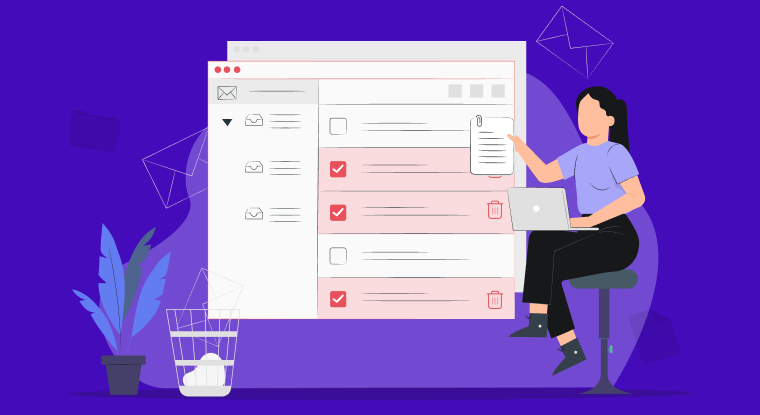 Email marketing is undoubtedly one of the most effective and successful marketing channels among all venues combined for businesses. According to statistics, email marketing accounts for almost 81% of customer retention, which is higher than any other marketing initiative. And companies live for that because even though acquiring a new customer costs up to 5 times more than retaining one, it is always repeated purchases and loyal long-term customers that display the quality and reliability of the company. To that end, email marketing has proven to be the most effective and personal means to reach out to customers and keep them coming back. And, a good part of that effect can be attributed to dynamic email content.
Considering that it is the age of hyper-personalization where customers demand more attention and more customized content that goes beyond just a "hey"; it is indeed dynamic email content that saves the day. Ultimately, you need solid content that gets them to click and perhaps follow through till the end to make a purchase.
What is Dynamic Email Content?
A good piece of content, whether it is on an email or a blog post, or a social media post, is one that customers can relate to or resonate with. It needs to connect with the readers on different levels in order for them to feel the intended emotion and ultimately perform the call-to-action. Use our drag and drop designer to create a fuul-scale dynamic email experience!
Dynamic email content works on this very concept of resonating with customers on email. It helps grab customer attention and gets them to engage with your email using the power of personalization. In simple terms, dynamic email content is when you can send the same email campaign to several of your subscribers, but with a few variables changed according to each individual subscriber. It basically helps you personalize each email according to the person opening it. Content Marketer and Copywriter talk about dynamic email content in their round-up of Content Marketing Trends to consider in 2022.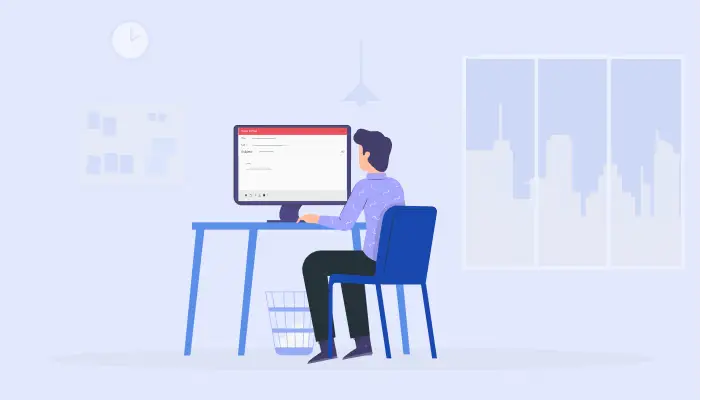 The concept of dynamic content works on different variables such as name, age, demographics, behavioral details such as purchase patterns and browser-based user analytics, professional details, psychographic details, etc. These data values are collected through different means and applied to email campaigns with the help of intelligent Email Marketing Software to hyper-personalize each email of the campaign to suit each subscriber.
For example, if you have an amazing sale going on, with several of your products marked down to good prices, and you have products relevant for men, women, IT professionals, business entrepreneurs, young business owners, and experienced people alike, you're going to need to personalize the email announcing the sale to each of your subscribers depending on these factors. This is where dynamic content will help you. It helps you alter your generic email with unique attributes that are more likely to grab the attention of each unique subscriber.
Why Should You Use Dynamic Email Content?
Dynamic email content in effect helps add that extra value to your emails, by ensuring that your subscribers receive only and exactly the information they need. It makes customers feel valued and important and in turn, portrays the idea that you indeed put your customers first. Email click-through rates apparently improve by almost 14% with personalized messages. Furthermore, 74% of marketers have also experienced a significant increase in customer engagement with targeted personalization. Dynamic email content is one of the most practical and sure-fire ways to offer the level of personalization that customers are looking for in companies.
Considering the competition that we already know is surging ahead wildly with each passing day, not using dynamic email content would mean you'll very likely lose a big chunk of your audience to your competitors.
Now, some companies rely on manual segmentation and conventional methods of personalization, where you need to spend a great deal of time and effort to craft hyper-personalized emails to customers. In this day and age, mere segmentation based on common preferences is often insufficient to stay in the game. Dynamic email content is the only smart and practical way to take advantage of hyper-personalization.
"Dynamic email content will help your business get more from your email marketing campaigns. You'll create more tailored content that helps you earn conversions for your business" – [Macy Storm]
How to Incorporate Dynamic Email Content in Email Marketing?
Companies typically use top-notch email marketing software solutions that come equipped with the best personalization features to create dynamic email content. The advantage of doing so is that intelligent solutions often provide a host of other features that further make the entire process of email marketing a lot easier. For example, Mailsend is one of the most efficient and thoughtfully created email marketing software solutions, that offers impressive segmentation and personalization features. In its Email Newsletter Creator and drip campaign builder, it provides capabilities to incorporate dynamic email content by allowing you to define tags based on the audience type, specify variables for first names, create content for different age groups, etc. This way it lets you send out mass-created newsletter campaigns with personalized content for each subscriber.
Apart from enabling dynamic email content, Mailsend also comes with features like subscriber management, email automation, and analytics. All of these features further aid marketers in making the most of their email marketing strategies.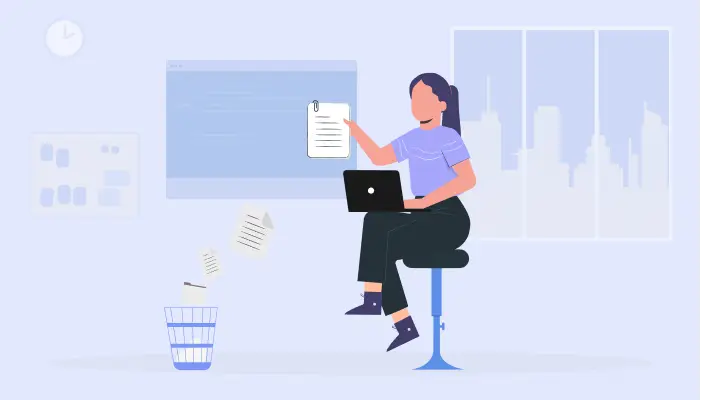 One thing to remember when it comes to choosing technology for email marketing is that you must make sure that the solution you are looking into supports dynamic email content. Most email marketing solutions allow for personalization and segmentation to a great extent. However, to create dynamic email content, the solution should be one that supports micro-personalization with variable elements.
How to Create Dynamic Email Content?
Adhere to the following steps in order to create dynamic email content:
Step 1 – Building your Email List: The first step is to create a reliable and accurate email list of subscribers for you to craft email marketing campaigns. You could use an array of lead generation methods such as email opt-in forms, pop-ups, landing pages, email validation tools, etc. for this. You could also create near-accurate buyer personas in order to further increase the effectiveness of your[Email List.
Step 2 – Collecting and Studying Customer Information: The second and the most important aspect of creating dynamic email content is, studying customer behavior. For this, you can use email subscription forms and pop-ups to collect customer information. You can also set up user analytics for your website, your social media, and your online shop to collect other kinds of data including purchase patterns and behavioral analytics. This will not only give you basic segmentation criteria such as age, location, and gender, but it will also give you better insights about behavior as well, with which you can craft more targeted and personalized email marketing campaigns.
Step 3 – Creating your Campaign: Once you've created your email list and gathered crucial information about your subscribers, you can start brainstorming ideas and creating marketing campaigns to boost sales. Remember that every campaign you create must have certain objectives and goals. For example, you could run a "summer sale" campaign with marked-down prices, where the objective is to boost sales. You could also run a different campaign to get people to attend an event, in which case the campaign is location-specific.
This way, you can create multiple email drip campaigns based on different criteria and get subscribers to click through. With MailSend, you can use drag and drop email builder and drip campaign builder to easily visualize and develop even multi-level email campaigns. It also provides an array of email newsletter templates for you to begin with.
Step 4 – Incorporating Dynamic Email Content: It is in the campaign creation stage that you get to incorporate dynamic email content. Smart email marketing solutions like Mailsend offer unique features to further personalize the newsletter that reaches each subscriber.
Step 5 - Launching the Campaign: Once you set criteria and variable values for specific subscriber groups, you are set to send out dynamic email content for your customers. You can launch your respective campaigns on the dates and times you decided to reap the benefits of hyper-personalization.
Engage More Audience by Automating your Email Marketing Campaigns with MailSend Sign Up 14 Day Trial
Tips to Improve the Effectiveness of Dynamic Email Campaigns
As mentioned before, there are certain prerequisites to ensure maximum effectiveness even for segmented and dynamic email- campaigns. Here are a few steps you can take to improve the outcome:
Regularly update your subscriber profiles with sufficient relevant data with the help of user analytics and lead management venues. Urge existing customers to fill out personal information on their respective profiles and watch out for purchase patterns to incorporate interesting details in your dynamic email content.

Make use of reports and analytics generated by your email marketing solution to gauge the effectiveness of your marketing campaigns. Keep an eye out for changes in the responses of your customers. This is so that you have an exact idea of how your campaigns are being received by customers at all times so that you can make improvements wherever needed to boost open and click-through rates. Email marketing solutions like Mailsend provide ample reports and insights on important email metrics including clicks and opens.

Always validate the email IDs and customer information you receive through lead generation forms with an email finder or validation solution. This will help eliminate incorrect email addresses and ensure that the emails you've collected in fact belong to the right decision-makers in the company. It will thus improve the overall accuracy of your email list.
Bottom Line
If there's one thing that is crystal clear from the latest trends in email marketing followed by companies today, it is that personalization, too, hyper-personalization is the need of the hour. The more personal your email is for a customer, the more valued he will feel and the better the chances of them becoming loyal customers. The dynamic email content is indeed one of the most effective ways to provide this level of personalization. Deploy efficient email marketing solutions that come with features supporting the same to make the most of email marketing.
What Makes the Best Email Marketing Software?
#1
Send unlimited newsletters and promotional emails to your contacts
#2
Create multi-step email sequences using visual flow designer
#3
Choose your own email gateway provider or get 5000 user emails every month for FREE
#4
Personalize your email using merge functions and dynamic images
#5
Trigger marketing automation rules based on email opens or clicks
#6
Assure GDPR compliance and double opt-in consent
#7
Send bulk emails to unlimited subscriber lists in different projects
#8
Generate and analyze the detailed reports on email campaigns
#9
Unbelievable pricing - the lowest you will ever find
#10
Everything your business needs - 50 apps, 24/5 support and 99.95% uptime
Join the SaaS Revolution
All-in-One Suite of 50 apps

Unbelievable pricing - ₹999/user

24/5 Chat, Phone and Email Support