5 Best Email Drip Campaign Examples and Best Practices
Learn how to create the best email drip campaigns. These 5 examples will make you understand how to create an effective drip campaigns.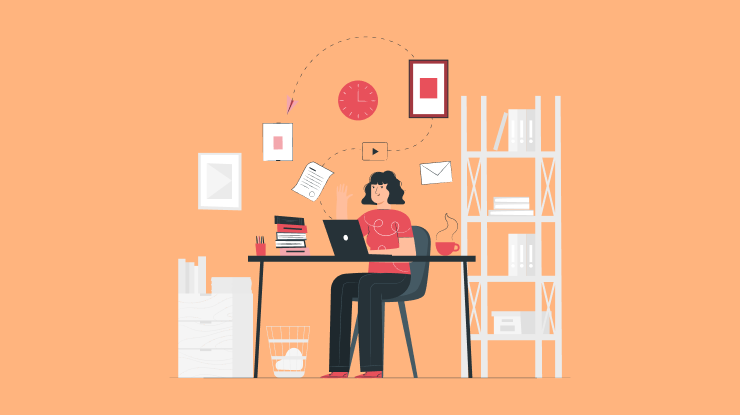 When it comes to packing a powerful punch with your email campaign's message, it pays to define an overall strategy and properly plan each phase of your campaign. The best way to ensure the longevity of your email marketing program is to utilize a consistent, targeted approach. That's where drip marketing comes in.
Customers and clients are inundated with email and communication messages from the time they open their eyes in the morning to the time they head to bed at night. On that note, email holds the potential to be a key differentiator in your marketing strategy. The trick is to make each message in your drip campaign feel different, not just in terms of the offer, but in terms of the value you offer and the types of calls to action you employ.
Over time, you might want to use drip campaigns to shift from a 'push' message to a 'pull' message. This means that if you've been sending a lot of messages without much response, you can shift the tone of your drip campaigns to a more nurturing and educational tone.
What is a Drip Campaign?
The drip campaign method is based on the concept of "frequency theory."" Frequency theory is the idea that the more you do or interact with something, the more you will grow to like or become familiar with it.
In a drip campaign, this theory plays a role in your marketing strategy by providing your audience with a chance to interact with your brand repeatedly. They not only get to know your brand, but they experience value that keeps them coming back for more.
The main goal of using a drip campaign is to turn your prospects into solid leads who then become customers. How? By targeting a small segment of your database and establishing a relationship with them over time. One way to do that is to offer your prospects valuable information with certain deals and incentives.
Having a consistent message in each of your drip campaigns helps prospects feel like they know you. As they begin to trust your brand, they feel more comfortable sharing their contact information and purchasing products or services from you.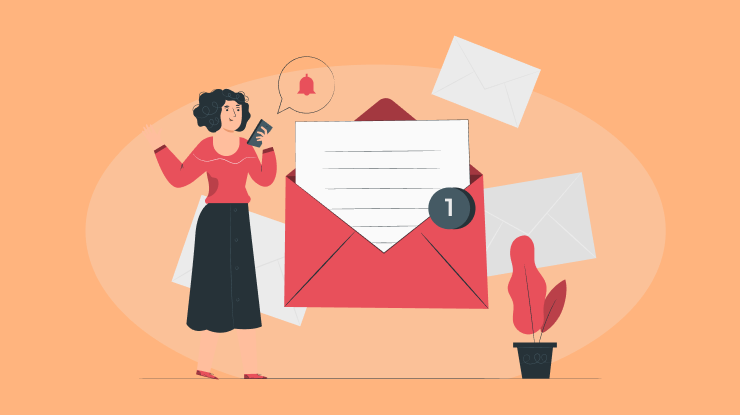 Different Types of Email Drip Campaigns
1.Welcome Campaign 2.Retargeting Campaign 3.Abandoned Cart Campaign 4.Post-Purchase Campaign 5.Unsubscribe Campaign
Drip Campaigns: Real-World Examples
In essence, a drip campaign is all about sending a pre-written set of messages in a predetermined course to lay the foundation of your communication with customers. But what does a drip campaign really look like in the real world, and what are examples you can take cues from for your future campaigns?
1. Netflix's Win-Back Campaign
After learning that Netflix members are more likely to end their subscriptions in the summer months, the streaming giant decided to send a series of emails to their customers.
The customer service emails were followed by a series of drip emails that catered to each customer's individual viewing preferences.
Netflix did this by using eye-catching calls-to-action, as well as sending a series of emails with the spotlight put on the new movies and TV series' the former customer haven't watched yet as an incentive to subscribe to the platform again.
2. Leesa's Limited Offer Campaign
Leesa's series of email campaigns focused on providing discounts to previous customers who haven't purchased anything from the company for about a year. The company created a limited inventory deal for the customers, which encouraged them to make a purchase.
3. Kenneth Cole's Cart Abandonment Campaign
Cart abandonment is the bane of every eCommerce store's existence, but Kenneth Cole embraced cart abandonment and turned it into an opportunity to engage their customers.
By choosing the right product and timing, you can encourage customers to complete their purchase. Kenneth Cole uses this tactic to convert their online customers into ones that make a purchase in-store.
The company did this by sending an automated email that prompts deserters to check out, serving as a reminder or a final push to convert into buyers.
4. Paul Mitchell's Break Up/Unsubscribe Campaign
Paul Mitchell does not mince their words, and if you unsubscribe from their drip campaign, the company will remind you of that fact. As customers unsubscribe, the Break-Up Campaign makes a last attempt of winning the market's hearts all over again by sending a sad face, with the brand's products integrated into it.
The visual presentation highlights what the customers used to love about the brand, making them consider why it is that they chose to stop using the products in the first place.
The campaign's goal is to make the customers reconsider their decision, with the ultimate goal of re-engaging them with the brand's services.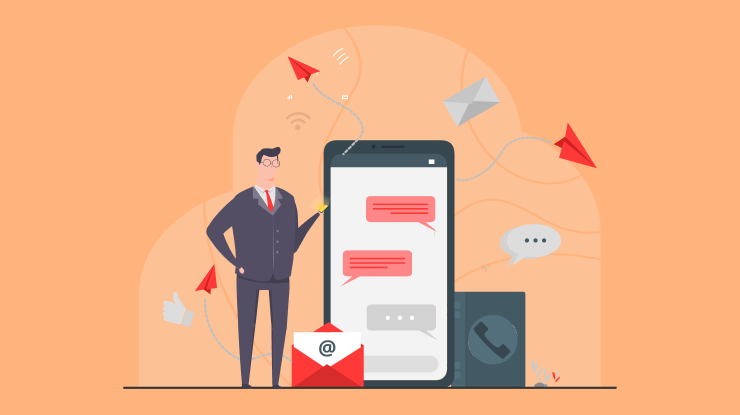 5. Drift's Welcome Drip Marketing Campaign
Drift's drip marketing campaign was designed to welcome their new users and give them an overview of their system. Instead of settling for a generic welcome email, Drift puts an emphasis on the best posts the new subscriber needs to read according to their unique taste.
Tips and Tricks for Creating an Effective Email Drip Campaign
Achieving the level of success you want with an email drip campaign relies on a few key factors:
Tip 1: Identify Your Audience
Everything you do in your drip campaign relies on identifying your audience, and the best way to make sure you're sending your messages to the right people is to understand who your customers are and what they need to see from you.
Tip 2: Focus on Creating Relevant and Compelling Content
It may sound simple, but it's all about the content. Have a clear objective in your mind, whether you're sending a welcome email, an abandoned cart email, or a thank-you message.
Define the main message you want to deliver, and utilize a strong, convincing call-to-action with every message you send. Another equally important thing to consider is to ensure all your content creation is based on information that is relevant to your customers.
Tip 3: Set a SMART Plan, but Be Ready to Tweak as You Go
The way your drip campaign will come together will change from one business to another. One of the most important things is to make sure your drip campaign is based on someone's actual need. When your message matches the customer's needs, it will make them want to engage.
It's also important to set a SMART goal for your drip campaign. The acronym stands for:
Specific
Measurable
Attainable
Realistic
Timely
Having a SMART goal will help you evaluate your progress, and tweak your campaign as you go.
Tip 4: Make the Most of Software Tools, But Don't Forget to Add Your Personal Touch
A drip campaign is all about repetition, so you will want to ensure your emails reach the inbox multiple times. Using email marketing software can help you with that.
Email automation is a powerful tool that will make your life easier, but you should never lose sight of the fact that your drip campaign's success relies on your ability to personalize your messages with help of various email templates.
Engage More Audience by Automating your Email Marketing Campaigns with MailSend Sign Up 14 Day Trial
Use software tools wisely, and make sure that your customers receive quality information that is integrated with your brand.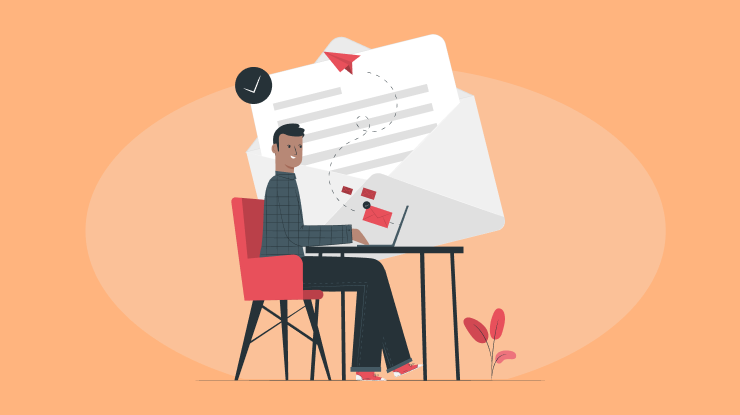 What to Keep in Mind When Creating a Drip Campaign?
Having a successful drip campaign can make or break your brand. While it can be tempting to send out a bunch of emails at once, the fact is that your audience is busy, and they can only take so much at a time.
Instead of firing out multiple emails at once, consider a drip campaign comprised of a series of emails. For example, a welcome campaign could feature a series of emails with a tone that gently reminds the customer of your brand's purpose.
Over time, you'll have the chance to build a relationship with your customers rather than sending one email and expecting that it'll be enough to seal the deal.
The Bottom Line
Each of your messages has the potential of turning into a lead, which you can follow up later to convert into a customer. By using drip campaigns, you can deliver a stronger impact to your customers and reach out with content that is relevant and timely.
Are You Looking for the Best Drip Campaign Software? Here at MailSend, we offer the best software for email newsletters that can help you create drip campaigns. Our suite of easy-to-use email marketing software connects the dots between lead generation, email marketing, and social media marketing while providing you with real-time reporting.
What Makes the Best Email Marketing Software?
#1
Send unlimited newsletters and promotional emails to your contacts
#2
Create multi-step email sequences using visual flow designer
#3
Choose your own email gateway provider or get 5000 user emails every month for FREE
#4
Personalize your email using merge functions and dynamic images
#5
Trigger marketing automation rules based on email opens or clicks
#6
Assure GDPR compliance and double opt-in consent
#7
Send bulk emails to unlimited subscriber lists in different projects
#8
Generate and analyze the detailed reports on email campaigns
#9
Unbelievable pricing - the lowest you will ever find
#10
Everything your business needs - 50 apps, 24/5 support and 99.95% uptime
Join the SaaS Revolution
All-in-One Suite of 50 apps

Unbelievable pricing - ₹999/user

24/5 Chat, Phone and Email Support