Why We Built MailSend?
Why we built MailSend is the journey from identifying flaws in our email strategy to creating an email automation app that transformed our brand.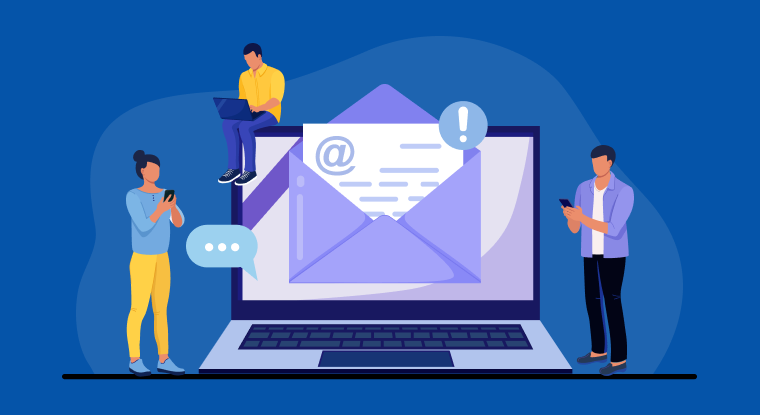 When we released Agile CRM in 2013, our goal was to deliver the newest technology in CRM (Customer Relationship Management) to small and midsize business owners struggling to compete. The market was flush with overpriced, underperforming CRM platforms, and the big-name providers seemed to only market their solutions to large corporations.
The price was so high because demand was high. Large businesses were pumping money into the market, and CRM providers had no reason to drop prices. As a result, this forced smaller companies and organizations to go along with free apps that offered limited functionality. Not only can we relate to small businesses, but we also thrive on taking a bite out of "Big Business" that bullies small companies out of the competition. Agile CRM was our answer in the CRM space. But little did we know that the release of Agile would mark the start of a challenging journey to fulfill a wide variety of technological needs of companies worldwide.
Our marketing team had done an excellent job drumming up support and anticipation preceding the release of Agile CRM. Our following was growing at a steady pace when our solution went live. The response from our fans and followers was overwhelming. As soon as Agile hit the market, sales skyrocketed. The product sold itself. The robustness of the features packed into such an easy-to-use, lightweight package made Agile a tremendous hit with small and midsize business owners, which was our target segment of the market.
Our brand grew in popularity, so we hired new employees to help shoulder the increasing demand. Being a relatively new brand, we were unprepared for the pressure that growth can put on a business. Problems are especially prone for small and midsize businesses with limited resources to bounce back after being knocked down.
We knew Agile was a great product, but we also knew of the various obstacles that block some brands from ultimate success. However, the ease with which we achieved our success was surprising. As the size and scope of our projects continued to rise, we encountered new tasks with which we had little or no experience. So, we hired freelancers from around the world to handle specialized tasks.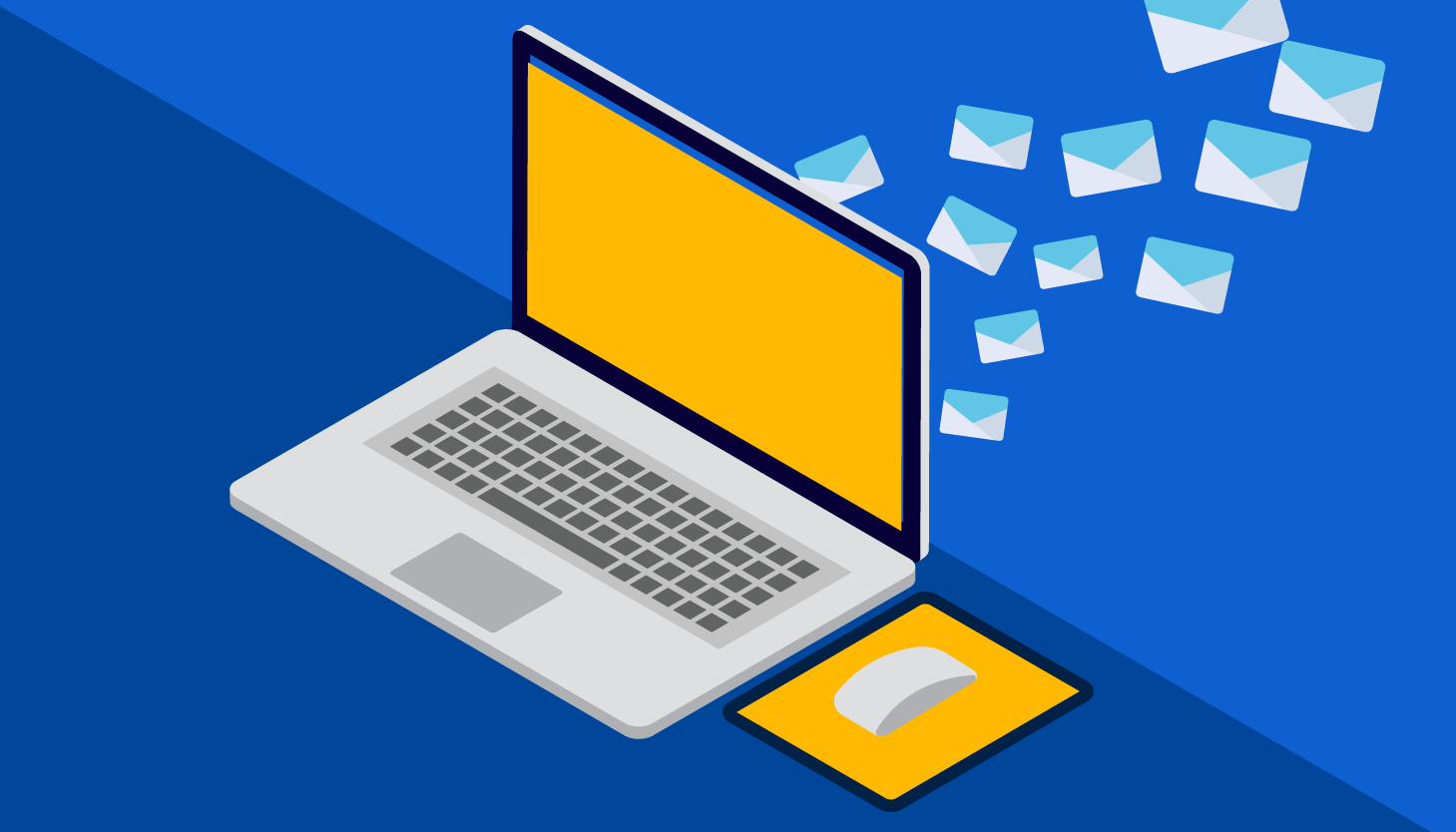 More Money More Problems
On top of new tasks, we also ran into new problems. With more demand than ever before, we were struggling to keep up with demand. And our ever-growing team of both in-house and remote employees, while vital to the ultimate success of our brand, caused logistical and management issues. With these issues, our projects were expanding, both in size, duration, and scope. Every variable that wasn't tied down was soaring, and we didn't have the experience to keep up.
Budget management was also an area in which we struggled. It's not uncommon for managers and business owners to learn through trial and error, and that's usually a beneficial way to learn. Of course, there's no room for trial and error with finances. The product was great, and our base was growing, but so was our staff. A larger staff meant a larger investment, and we needed our profit to keep up with our costs. We did an audit of our marketing and sales departments to get a clear understanding of how effective our campaigns and other investments were at turning a profit.
We quickly realized that we weren't making the most of our email marketing efforts. On top of poor performance, we weren't monitoring our campaigns closely enough. Email marketing is time-consuming even on the best days, so our inefficient workflow was causing problems. Also, we were falling short on design, and we weren't ensuring the emails were responsive to mobile.
Why Is Email Marketing Important?
Innovations in technology and marketing make it easier for developers to create incredible apps that push the limits of automation in sales and marketing. There seems to be a new marketing channel every year. But despite the advances in these fields, most consider traditional email marketing to be the most effective channel for sales and marketing, at least from an ROI standpoint.
The reason email marketing is so important has to do with the host of KPIs it drives with minimal effort. Despite most inboxes being filled with thousands of ignored spam emails, this marketing channel is still one of the most intimate, personal means of communicating with your audience. If consumers enjoy your emails, they look forward to them; they share them with friends, family, and colleagues. When done correctly, email marketing can easily turn targets into customers, and customers into brand ambassadors.
The incredible ROI provided by a solid email marketing campaign has changed little in recent years. As Jake Link of Constant Contact points out, "Email marketing makes money. For every $1 you spend on email marketing, you can expect an average return of $42. That's a higher return than you can expect from any other form of marketing — digital or otherwise."
Email marketing has stood the test of time, staying strong while other marketing channels have come and gone, and it's mostly because of the ROI. There are roughly 300 billion emails sent each day, and experts expect that number to rise to over 360 billion per day by 2024. It seems unlikely that anything will replace email anytime soon, and as long as there are billions of inboxes owned by potential consumers, you can bet that companies will continue to deliver content at a high rate.
However, anyone can write a paragraph and hit "Send." You can find the true magic of email marketing within the strategies and tactics used to make it work. Email marketing best practices have evolved through the years, changing with consumer behavior. As your audience becomes increasingly numb to advertisements, it pays to deliver ultra-personalized content to the right people at the right time.
Personalized content is a necessary component of any successful email campaign. There are likely thousands of emails housed in the inboxes of your audience, and personalization is the best way to stand out. Also, it's important that your email marketing workflow be as efficient as possible to avoid wasting time and taking value from your ROI. Part of workflow optimization in sales and marketing involves ensuring your remote employees have access to the campaign interface and all relevant data. If this seems like a lot to deal with, that's because it is. But there is light at the end of the tunnel. Email marketing software has seen incredible advancements in recent years. There's an app for just about every phase of the marketing flow, and this includes email marketing and automation.
The best part about this type of software is that it:
Increases productivity & workflow efficiency
Enhances data collection & analysis
Increases accessibility so remote employees and freelancers can access necessary software and data from anywhere
There's a lot of talk in sales and marketing about building strong relationships with customers and providing valuable content to your audience to boost engagement and loyalty. While social media is a valuable channel (and necessary), there's no denying the power of a well-structured email coupled with solid strategy and execution.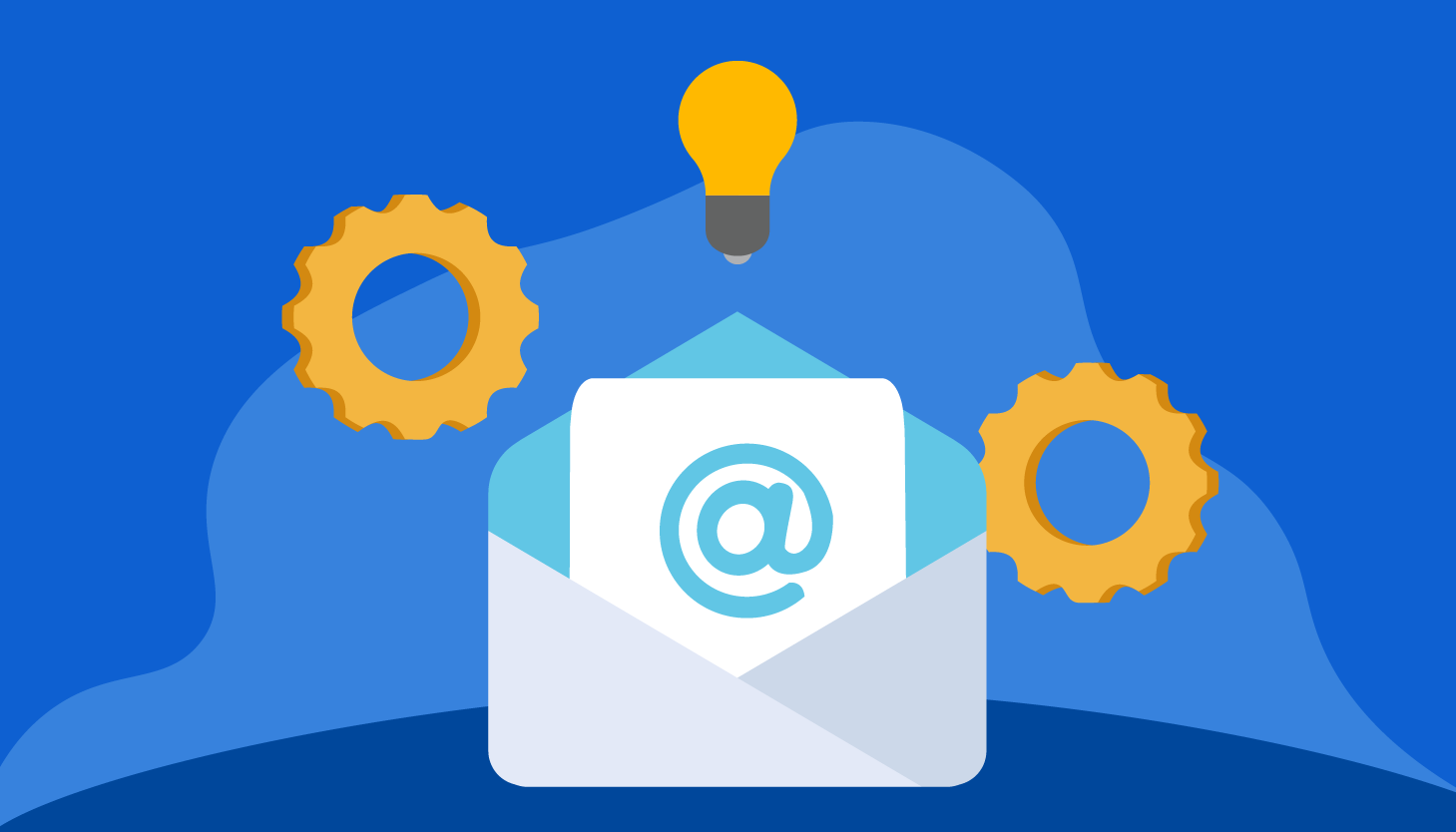 The Problem
We reviewed our email marketing campaigns, and we looked at the workflow our teams were using; how tasks were being completed and how well each department was communicating and collaborating with one another. It was painfully obvious that we were missing out on all the wonderful benefits of great email marketing, and we needed to reinvigorate our email strategy. Other areas of marketing required a change here and there, but our email marketing needed a complete overhaul.
Around this time, we began searching the market for software that could help us improve our email marketing efforts. The market, however, was full of overpriced and underperforming solutions that seemed to target the Fortune 500, because the prices were far outside the budgets of small and midsize companies.
Engage More Audience by Automating your Email Marketing Campaigns with MailSend Sign Up 14 Day Trial
As crazy as it might sound, we never considered turning to the market for software, as we would normally just create a solution ourselves. Once we saw the state of the email automation market, we saw a potential need that we could fill for other small and midsize businesses. Email marketing is effective for brands of all sizes, but the tools needed to conduct research and execute campaigns were expensive. They were outside our budget, and we weren't the only ones.
Also, recent advances in technology and machine intelligence had made it possible for developers to create an entirely new wave of email automation and workflow optimization apps priced lower than what was currently available. Unfortunately, none of the providers at the time seemed to take advantage of these innovations. Someone needed to shake up the market and provide the same powerful tools to small and midsize companies.
The Solution
Considering the situation we faced, we made our own solution and take it to market. It took little convincing to get upper management on board, especially after we presented to them the stats.
On top of the already mentioned $45 to $1 ROI, email marketing continues to outperform social media for driving sales. According to research published by OptinMonster, just 12.5% of consumers would consider buying directly from social media. When compared to the 60% of consumers who make purchases because of a marketing email, the true value of email marketing takes shape. Coupled with the fact that email automation was easier than ever, and the obvious lapse in service to small and midsize companies, the stats convinced everyone at Agile to start work on another app. Within a few short meetings, MailSend was conceived.
We immediately went to work researching the market. We used social media to identify common concerns and needs among consumers and even conducted surveys among current Agile customers to identify the features and functions they would want in a new email automation software.
The Requirements
After exhausting a host of research methods, we finally compiled a list of the features and functions most important to our segment of the market.
The features we would need to include in MailSend were:
Campaign Management
Form Creator
Newsletter Creator
Subscriber List Management
Campaign Performance Analytics
More than the features, however, we needed to make MailSend easy to use. The menu needed to be simple, the design sleek. The interface needed to be easy to master to cut down on the time it would take to teach new users, and the data collected needed to be secure.
One of the primary reasons why MailSend was created was to serve small and midsize businesses with the powerful automation features they couldn't get anywhere else. Once we had a good idea of the features they wanted most, we began designing MailSend.
At the heart of great email marketing software you'll find two fundamental areas:
Automation
Streamlining
Artificial Intelligence
You might wonder if automation and artificial intelligence (or AI) fall under the same umbrella, and in most instances they do. However, we view automation as being so integral to technology and business that it deserves its own line. Of course, that's not to take away from the importance of AI and other elements of machine learning.
Artificial Intelligence
For all intents and purposes, there is no automation without the advances made in AI and machine learning.
While there are various schools of thought concerning AI, we subscribe to the idea that AI comprises three types, which are:
Artificial Narrow Intelligence (ANI)
Artificial General Intelligence (AGI)
Artificial Superintelligence (ASI)
Although a deep dive into the intricacies of AI falls well outside the scope of this article, it is an excellent topic to learn, especially for those of you working in or with the technology sector. Narrow AI represents a narrow range of functionality, and general AI is on par with humans. Contemporary AI, every-evolving as it is, remains limited to narrow functionality. Brodie O'Carroll, writer with CodeBots.com, does an excellent job describing the nature of contemporary AI:
"Narrow AI is goal-oriented, designed to perform singular tasks - i.e. facial recognition, speech recognition/voice assistants, driving a car, or searching the internet - and is very intelligent at completing the specific task it is programmed to do."* AI does singular tasks well. With all the different tasks involved in an email marketing campaign, it's no wonder that AI has become such an important member of the team. AI enables teams to automate individual tasks to improve productivity and efficiency. The singular nature of AI, however, makes it important to incorporate streamlining into your Business Process Automation (BPA) method, as streamlining works to merge multiple tasks into a single interface or process.
Streamlining & Automation
A business workflow comprises individual processes and procedures that teams use to complete tasks. Often, companies will put procedures in place without considering how they impact other areas of the workflow. Because some people often view each task as a single task, they seldom consider the overall impact of the processes implemented around that task.
You can boost the efficiency and efficacy of your business workflow by employing faster, simpler methods or processes, but it's also important to streamline processes by consolidating tasks. This process helps improve workflow efficiency by consolidating related tasks, ensuring they're not spread out across various apps, departments, and employees.
One way to get an overview of your business workflow is to use a business process mapping or BPMapp (like BPMapp) to visualize your workflow. Once you have a map of business processes, you can better identify individual tasks, highlighting related tasks to merge or bring together within a new, more efficient process.
Introducing MailSend
Over the course of the next few months, our team devoted long hours over many nights and weekends. We weren't just creating a solution to sell; we were creating an answer to our own problems and those of small and midsize business owners worldwide.
Of course, it was still important that MailSend be able to compete with other providers. And, in order for that to happen, MailSend needed to prop up and encourage users who had never used email automation software, and those who were using our competitors.
And so, we began working on a content marketing strategy that would highlight the unique ways in which MailSend would bring value to the market. The content we published would need to engage, entertain, and educate users on the importance of email automation software and the value of MailSend specifically.
We wanted users to engage with our content and immediately understand:
Why MailSend is best for building and segmenting email lists?
Why MailSend is best for pre-built, mobile-friendly templates that make email creation easier than ever?
Why MailSend is best for streamlining business workflows and automating tedious processes?
Why MailSend is best for incorporating machine intelligence and AI to reduce time spent with tasks like manual data entry or other tedious tasks?
Along with the features we added to MailSend like Newsletters, Campaign Management, List Segmenting & Management, Email Analytics, Custom Forms, Templates, and more, our content strategy has produced incredible results, and MailSend has skyrocketed in popularity.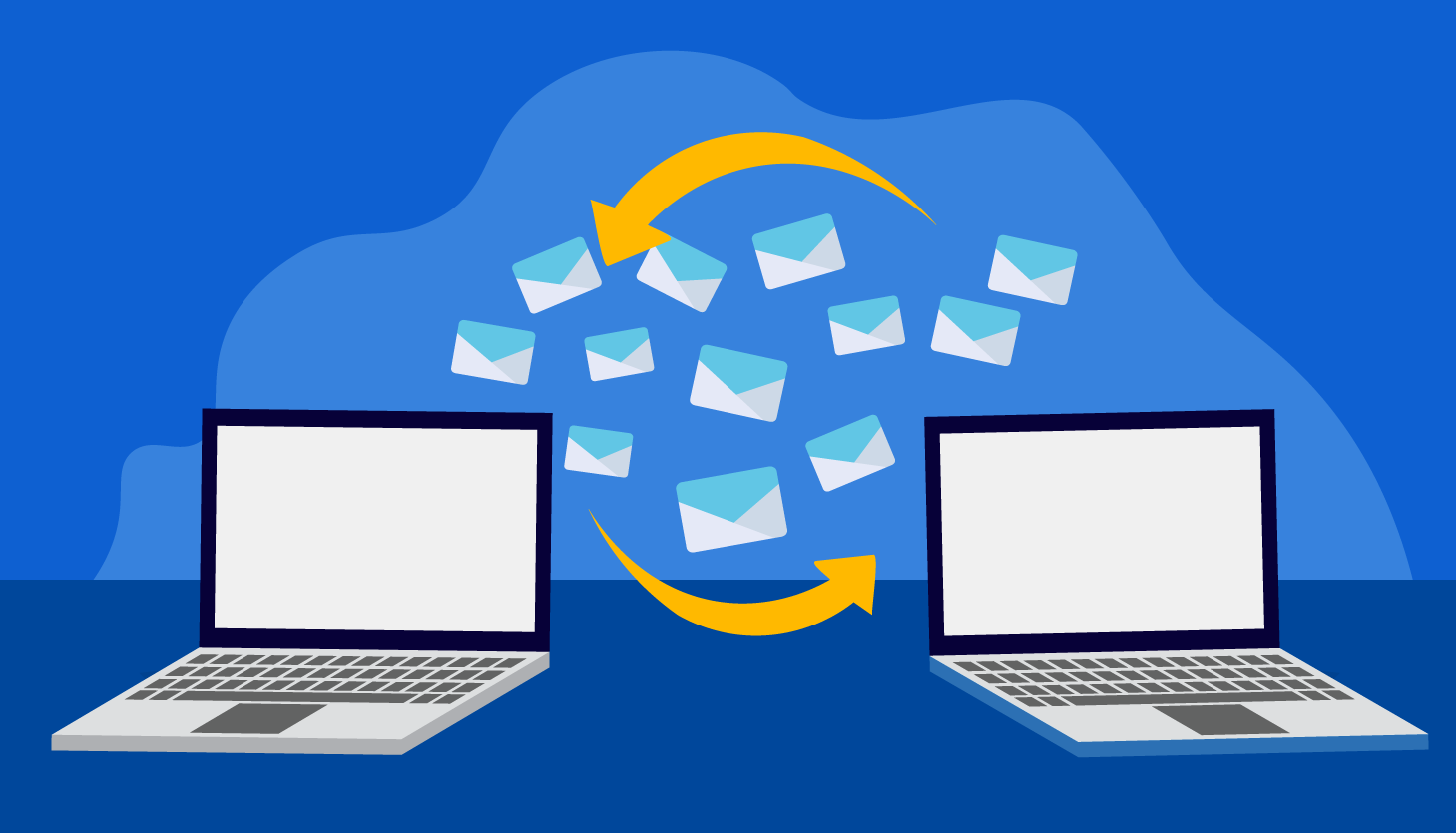 Features of MailSend
The main features of MailSend include:
Drag-and-Drop Email Editor – to create intuitive newsletters.
Form Builder – to build forms with real-time previews
Manage Newsletters – to upgrade your email communication
Contacts & Companies – to add, edit, and manage important contacts and company data
Analytics – to make informed decisions and optimize campaigns
Pre-made Templates – to build attractive newsletters with just a few clicks
Drips Campaigns – to create and run drip campaigns for maximum engagement
Automation – to personalize and automate emails and entire campaigns
Chrome Extension – to track and see how emails are performing on the go
Easy-to-Use Integrations – to quickly integrate with Sendgrid, Mailgun, Twilio account
Finally, MailSend is part of 500apps Infinity Suite of productivity-boosting business apps. Infinity Suite is home to 30+ apps that work together in harmony to enhance your entire workflow.
Final Words
Maybe you're a small or midsize business owner tired of overpaying for underperforming apps. Or perhaps you've never used an email automation app before, but now you realize just how beneficial they are. Either way, it's important to remember that business software represents an investment. And, as with any other type of business investment, it's important to consider your budget before pulling the trigger.
The market today differs from the market we began in. Today, there's a variety of apps priced for different companies and organizations. No two apps are equal, however, so it's vital that you get feedback from your team to determine the features and functions most important to your team, and look for those in your new email automation app. MailSend is an excellent email automation app. If you're a small or midsize business owner, you're part of the reason why MailSend exists.
What Makes the Best Email Marketing Software?
#1
Send unlimited newsletters and promotional emails to your contacts
#2
Create multi-step email sequences using visual flow designer
#3
Choose your own email gateway provider or get 5000 user emails every month for FREE
#4
Personalize your email using merge functions and dynamic images
#5
Trigger marketing automation rules based on email opens or clicks
#6
Assure GDPR compliance and double opt-in consent
#7
Send bulk emails to unlimited subscriber lists in different projects
#8
Generate and analyze the detailed reports on email campaigns
#9
Unbelievable pricing - the lowest you will ever find
#10
Everything your business needs - 50 apps, 24/5 support and 99.95% uptime
Join the SaaS Revolution
All-in-One Suite of 50 apps

Unbelievable pricing - ₹999/user

24/5 Chat, Phone and Email Support