Smart Ways to Write Engaging Email Newsletters
Email newsletters are a great way to build an email list and engage your audience. Here are some clever ways to write the most engaging email newsletters.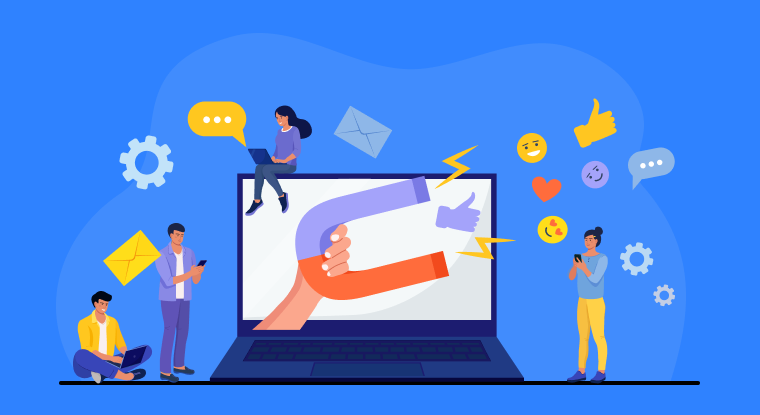 Because the number of professionals working from home gradually increases, many turn to digital news sources for the latest information and entertainment. An increasingly popular source of digital data is email newsletters. They are short in content but make readers feel equally informed and up-to-date.
With email marketing campaigns and company communications in full swing, a newsletter has become a reliable format of digital content and a great way to communicate with readers. Besides, there are other reasons this format is a good choice for your company, such as:
Affordability: newsletters don't cost much as compared to other marketing materials. Furthermore, it is available to everyone at no extra cost.
Convenience: They go straight to your subscribers' mailboxes.
Reach: The format of a newsletter is convenient for readers. You can instantly reach your subscribers and vice versa.
Brand Promotion: You can brand newsletters with your company logo, link, and other information, which helps personalize them and promote brand recognition.
Why Engage Subscribers Through Email Newsletters?
When creating a foolproof marketing strategy, you want to ensure that you're earning new customers. After all, you have done a proper segmentation for your business plan and identified the audience that is most likely to buy from you. However, it doesn't end there.
While a new customer can make a massive difference for your company, retaining loyal customers through well-planned efforts like bulk email sender marketing strategy is more critical. Hence, email newsletters offering your subscribers benefits and discounts are excellent ways to increase sales and profits by brining in new customers to the circuit while retaining old.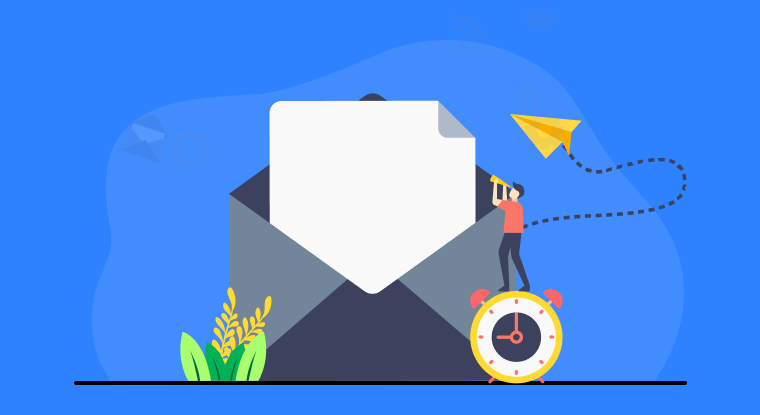 Smart Tips for Creating an Email Newsletter
Now that you completely understand a newsletter's benefits, you may want to create one for your business. However, in case you don't have a clue where to start, here are a few smart tips to help you:
1. The Design
Design is essential when creating an email newsletter because it's the first thing that catches the reader's attention. You must make it clear, visually attractive, and attention-grabbing. Choose an email template that fits your brand. You will also have to make the newsletter mobile-friendly, so it should be in HTML format.
2. The Content
Creating content for your newsletter is not a walk in the park. You have to plan it well to keep it interesting. Provide practical information that your audience will find appealing. You can start by sharing a few recent company updates, new product releases, events, news articles, and more.
Another great way to grab your audience's attention is to share a gift, such as discount vouchers or a free item with every purchase. Subscribers may be happy to receive a grant for giving you permission to email them, and a gift could be a great way to promote your products.
3. The Format
This is where you will decide how you want your newsletter to be structured. There are many types of email newsletters:
List Format - the usual and most popular format.
Table Format - an excellent option for companies that want to display their products or services or highlight their offers.
Image Format - a good choice if you have images that will help readers get more information.
Video Format- excellent to incorporate if you can make exciting videos.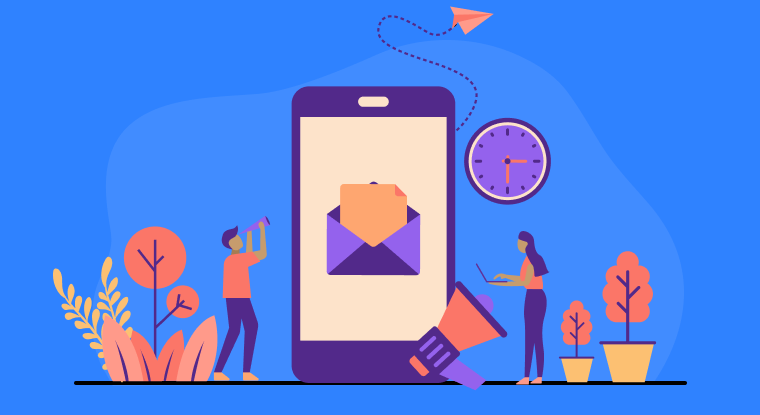 How Often to Send Your Email Newsletter?
Nowadays, sending a newsletter has been made easy with an email automation tool from marketing automation applications in place, which helps you send newsletters for your business to your subscriber lists daily, weekly, or monthly. However, it is important to send one at the right time.
Bombarding your customers with regular emails could irritate them and result in unsubscribing to your newsletters. On the other hand, sending newsletters at irregular times won't benefit you much. Hence, you must send newsletters at the right time to reach your customers.
Consider these factors to find the right frequency for your email newsletter.
The time of the day when your audience is likely to open emails
The time the recipients are likely to be online
The time when you send newsletters
Engage More Audience by Automating your Email Marketing Campaigns with MailSend Sign Up 14 Day Trial
Opting to engage your subscribers with various types of email newsletters might increase your sales. You can check out the link below to learn how to use them to increase your sales.
Monitoring Your Email Newsletter
You might think your work is done once you hit the send button and your newsletter goes out to the subscribers. However, it is not the case. To avoid losing subscribers and sales, you must watch your email newsletter's performance. This will help you know what works and what doesn't.
Besides, if you want to make the most of your email newsletters and emails through email templates, it is vital to check the engagement rate of your subscribers. This is the percentage of opened emails out of the total number of subscribers. Hence, you might want to rethink your content strategy if your engagement rate is low.
Conclusion
An email newsletter is effective in reaching your target audience and driving sales. However, you must be smart with your marketing strategy to gain new customers. After all, you want to make the most of your newsletter to achieve maximum ROI.
MailSend is an email marketing software that lets you build a newsletter for your customers. Browse through our website today for more information.
What Makes the Best Email Marketing Software?
#1
Send unlimited newsletters and promotional emails to your contacts
#2
Create multi-step email sequences using visual flow designer
#3
Choose your own email gateway provider or get 5000 user emails every month for FREE
#4
Personalize your email using merge functions and dynamic images
#5
Trigger marketing automation rules based on email opens or clicks
#6
Assure GDPR compliance and double opt-in consent
#7
Send bulk emails to unlimited subscriber lists in different projects
#8
Generate and analyze the detailed reports on email campaigns
#9
Unbelievable pricing - the lowest you will ever find
#10
Everything your business needs - 50 apps, 24/5 support and 99.95% uptime
Join the SaaS Revolution
All-in-One Suite of 50 apps

Unbelievable pricing - ₹999/user

24/5 Chat, Phone and Email Support