Effective Email Marketing Templates That Produce Results
Increase your sales and signups with effective email marketing templates. Learn how to make your emails stand out from the crowd and see the results.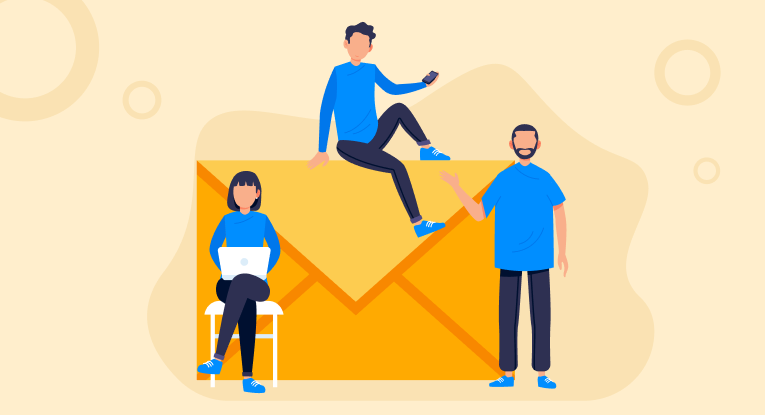 Why should companies send email marketing to their clients? You might think it's only a waste of time, and other forms of channels could reach the same audience. However, email marketing helps establish and maintain a relationship between you and your clients.
Other reasons you should send marketing emails are:
Building brand awareness.
Generating new leads.
Gaining new clients.
Developing brand loyalty.
Promoting your products/services.
Reaching out to your customers.
But despite this, remember that the results of your email marketing campaigns, like other marketing strategies, will rely on the quality of your templates. The template you will use to create your email should be simple, clean, and to the point. Aside from that, it should be highly responsive and compatible with all devices and browsers.
Types of Marketing Email Templates
Here's a look at the basic marketing email templates you can use to drive results.
Cold Outreach
Cold outreach is an email template sent to prospects who have never heard of your company or who have never yet shown interest in your products. It entails targeting people and sending them material in the hopes of enticing them to do business with you.
If your cold outreach email isn't interesting, your prospects will just ignore it. To create a successful cold outreach email with help of email automation software, you have to find the right prospect, and the template should have targeted subject line, the right balance of power, empathetic tone and interesting content.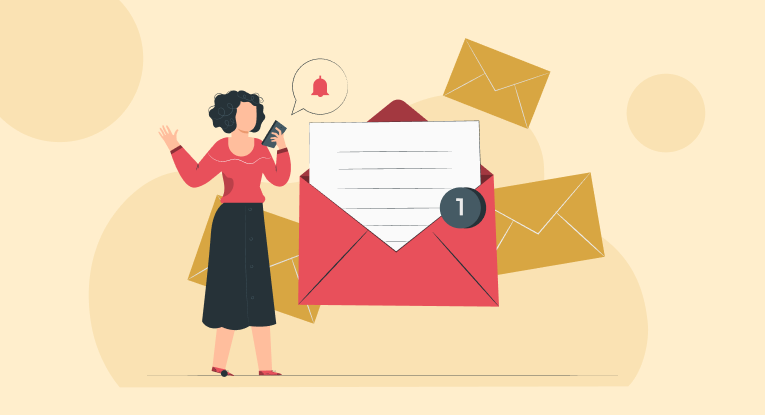 Quick Tips
Newsletters have always been the popular format for email marketing because they are like mini-magazines to your readers. However, if you want to boost your newsletters, you need to add quick tips that they can use.
For example, you own a clothing brand, and your newsletter details how to style a scarf. Aside from discussing the different ways of tying them, you can add tips on where you can get the best scarves and how to wear them without seeming fake.
This will benefit the reader and help you establish yourself as an expert in your niche.
Event Promotion
If you're going to spread the word about an upcoming event for your brand, whether online or in an events hall, you will need to send out an email before the event.
In your email, be sure to provide essential details like the date, time, location, venue of the event, a registration form, and a way for them to pay their admission fees. Make sure that you add a CTA that encourages registration.
If promoting an online event, you should also add a countdown timer so that the user knows how much time they left before the event starts.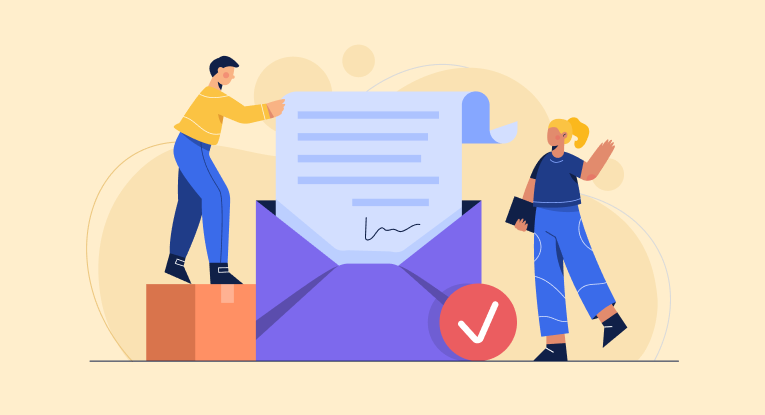 Free Insights
You might not think about it, but free insights from experts can leave your readers thrilled. Imagine running a business or a blog and giving advice to your clients like a trusted psychologist. They'd be happy to receive your insights regarding their pain points.
When using this template, ensure that you tackle a topic that is interesting and relevant to your product or niche.
The key to using this template is not asking for something in return. This can send a negative vibe to your readers and make them think that you are just after their money.
Blog Promotion
Aside from endorsing your brand and the products or services, you can promote your blog on your email marketing templates. This will help you increase your pageviews by getting more people to visit your blog.
You can do blog promotion in two ways:
Link to your blog in the email template.
Provide a blog post in your email template.
However, ensure that your blog post is exciting and relevant to your product or brand. If you send an email containing only a blog post that has nothing to do with your product, the recipients will mark it as spam.
Ways in Which Email Templates Accelerate Marketing Efforts
Now that you're aware of the basic marketing email templates, it's time to see how they work on driving conversions. Remember, having a compatible HTML builder is not always enough if your template doesn't work for itself.
Engage More Audience by Automating your Email Marketing Campaigns with MailSend Sign Up 14 Day Trial
A great email marketing template will give you more leverage in the email marketing world. Here's how it can benefit you:
Market your brand differently.
Deliver better results.
Increase engagement.
Help build a sturdy base of loyal customers.
Conclusion
Incorporating email marketing templates as part of your campaign will undeniably increase your conversion rate by timely alerts and notifications . Remember to find a reliable HTML builder to help you create your templates. They will provide you with an image library for your template and allow you to choose from a wide selection of templates, whether a drag-and-drop design or a custom one. Lastly, don't be afraid to try out various templates based on your product and niche. Test them out and see which one offers the highest conversion rate.
MailSend is an email marketing software that provides you with many constant contact custom templates you can tailor based on your preferences. Browse through our website today!
What Makes the Best Email Marketing Software?
#1
Send unlimited newsletters and promotional emails to your contacts
#2
Create multi-step email sequences using visual flow designer
#3
Choose your own email gateway provider or get 5000 user emails every month for FREE
#4
Personalize your email using merge functions and dynamic images
#5
Trigger marketing automation rules based on email opens or clicks
#6
Assure GDPR compliance and double opt-in consent
#7
Send bulk emails to unlimited subscriber lists in different projects
#8
Generate and analyze the detailed reports on email campaigns
#9
Unbelievable pricing - the lowest you will ever find
#10
Everything your business needs - 50 apps, 24/5 support and 99.95% uptime
Join the SaaS Revolution
All-in-One Suite of 50 apps

Unbelievable pricing - ₹999/user

24/5 Chat, Phone and Email Support