Email Marketing Guidelines: Do's and Dont's
A comprehensive email marketing guide on how to send and receive email. Do's and Don'ts of email marketing guidelines from the experts.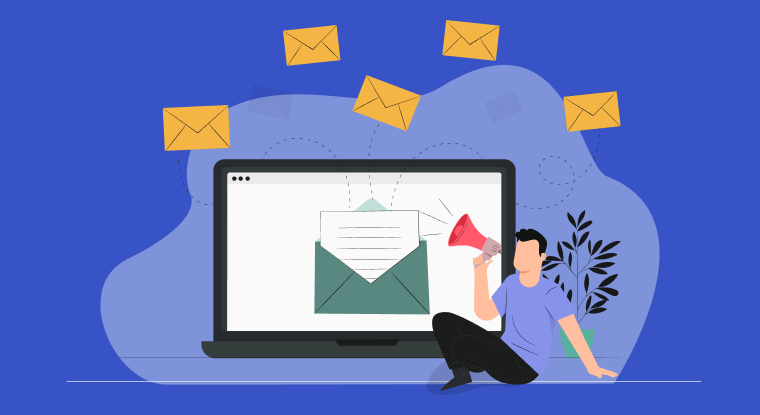 If you own a business or are an employee, you are aware of how important marketing is for your business's continued growth and improvement. It is no joke when it's said that customers make or break a business because the truth is that without customers, businesses cannot hope to thrive. But how then does one get these customers to begin with? There are quite a few marketing strategies that businesses can implement, but the one that takes the front seat in this blog is Email marketing.
What is Email Marketing?
Email marketing is the practice of sending a commercial message to a group of individuals via email. In the widest sense, every email sent to a potential or present customer may be called email marketing. It includes using email to distribute advertising, seek business, or solicit sales or donations. Email marketing is also considered a method of informing people on your email list about new products, promotions, and other services. It may also be a gentler pitch to educate your audience about the value of your brand or to keep them interested in the meantime.
Shiva Ayyadurai, an Indian-American entrepreneur had this to say, and he is very right.
"We can improve the utility of email by maneuvering its use in a constructive manner."
The great thing about email marketing is how multifaceted it is, especially when you use the best email marketing platform like MailSend. MailSend is the best email marketing platform that allows businesses to create and send state-of-the-art newsletters and manage drip campaigns from one central location while also connecting with your audience like never before.
MailSend is considered one of the best email marketing platforms because it allows users to do the following;
Create and manage stunning newsletters: Sending or scheduling next-generation newsletters and emails to improve your email communication is made much easier.
Create Email-Campaigns that work for your business: Businesses are also able to run drip campaigns the way you want to get the best results.
Manage your contacts as you've never done before: Subscribers can be managed, contacts can be created, and they may be used in campaigns at any moment.
Make decisions based on data for your business: As a business, you will be able to make well-informed decisions and campaign optimizations as a result. Using MailSend's comprehensive email analytics tools, you can track the efficacy of email marketing campaigns and make modifications to improve them even more.
Apart from all this, email marketing also allows you to send various emails depending on the task you require each email to accomplish. Here are a few examples of emails that can be utilized or sent out with the best email marketing platform.
1. Welcome Emails: Prospects are usually unprepared to transact business when they first meet with you. According to studies, just 25% of leads are ready to buy right now, while the other 50% are qualified but not yet ready to buy. As a result, nurturing is critical for bringing your leads closer to the point of purchase.
When you add a human touch to your welcome emails and explain your company without slathering on the sales pitch, you'll see a higher open and click-through rate. Introduce a new product or service only after you've established a relationship with your customer. Focus on making a positive first impression — one that demonstrates your industry knowledge and competence — and you'll be well on your way to establishing future contact.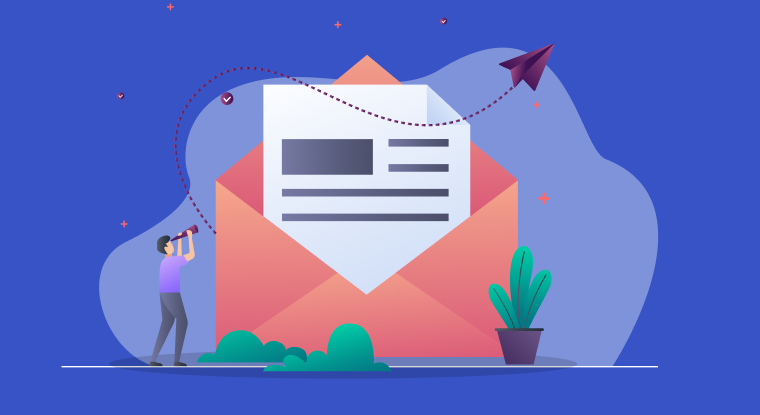 2. Promotional Emails: Whether it's to promote a special offer, a new product release, an ebook, or a webinar, email marketing campaigns are used. Promotional Emails are an excellent approach for your small business to increase sales, and signups, and introduce new product offerings. Offers that tempt and encourage your target to buy a new product or service are included in promotional emails. Use promotional emails to thank loyal customers with special offers, introduce new products or services, and cross-sell products to your existing customers. A clear call-to-action — or CTA for short — appears in promotional emails. The CTA denotes the precise action you want the reader to perform, such as visiting a website or purchasing something. This form of marketing email is delivered when needed, per your company's rhythm.
3. Email Newsletter: Many businesses and organizations send out email newsletters to keep in touch with their customers. Most businesses utilize email newsletters as the core of their email marketing strategy. They are effective tools for informing customers and prospects about your firm while highlighting employee profiles, company passion projects, and pertinent visuals. Newsletters are useful for attracting new consumers and keeping existing ones informed about corporate news and events, product releases, and feedback requests. Such continuous communication can assist you in keeping pleased consumers and gaining useful information about them.
4. Acquisition Emails: Acquisition Emails can assist your small business in acquiring clients who have signed up to receive your emails but have not yet converted. You can demonstrate the value of becoming an active customer to folks on your email list by producing appealing offers and helpful articles. Acquisition emails are a great way to drive leads through the conversion funnel faster, grow your business and make more money, and target those who have expressed interest in what you have to offer.
Email Marketing: Do's and Don'ts
If you've been in business for a while, you're aware that email is one of the most effective sales mediums. On the other hand, smart marketers are continuously looking for new ways to strengthen relationships and increase revenue. This is why several do's, and don'ts exist when it comes to effective email marketing, especially when using the best email marketing platform like MailSend.
These are some considerations that marketers make when deciding on the best format for achieving their email marketing objectives. This information should assist you in making an informed decision about which email type is best for you and how to use it. Try these email marketing DOs and DON'Ts to enhance your delivery and open rate, get more responses and increase your sales.
5 Do's of Email Marketing
Read the below five points to know more about what you can do using a business marketing platform:
1. Make a Catchy Subject Line: The importance of first impressions cannot be overstated. It doesn't matter if the substance of your email is entertaining, well-written, and instructive if no one opens it, to begin with. Users will not be forced to open your email if the subject line is not compelling.
Maintain clarity and conciseness in your subject lines by appealing directly to the demands of your target audience. Personalizing the subject line to include the recipient's name and employing numbers, locations, and job titles to enhance email open rates can go a far way in attracting people's attention. You can test out different variations when you use the best email marketing platform, MailSend, before sending out your emails.
2. Decide the Type of Email You'd Like to Send: Are you looking to promote your company, introduce new services, or highlight special offers? Do you want to send your subscribers a newsletter or offer them the most up-to-date information about your company? Perhaps you only want to welcome new subscribers or inform them that their order is on its way. When using the best email marketing platform, knowing what type of email you want to send is important since it will assist you in utilizing proper phrasing in the email body. In essence, this is what will bring in new customers and increase revenue.
3. Align Your Email Marketing and Content Marketing : Don't pick and choose your internet marketing strategies. You'll have an incomplete approach if you don't cover all of your content areas, leaving your audience confused about what your message is. They likely won't be engaged and may unsubscribe from your email list. Using the best email marketing platform helps you avoid this.
Your content is what establishes a relationship with your prospects and eventually leads to them seeking you out. When you're writing high-quality content, your goal is to help the reader solve a problem, learn something new, answer any questions they might have, or entertain them.
This link's impact can mean the difference between a conversion and a missed chance. You'll be more confident in spending time and resources on content creation once you recognize how valuable it is.
4. Perform A/B testing: It's not just about the topic lines. Every part of the email should be tested to find what works best. The willingness to make mistakes is essential for data-driven marketing. It's a lot easier to repair a problem before it spreads throughout your database. The best email marketing platform has this feature to make testing easier.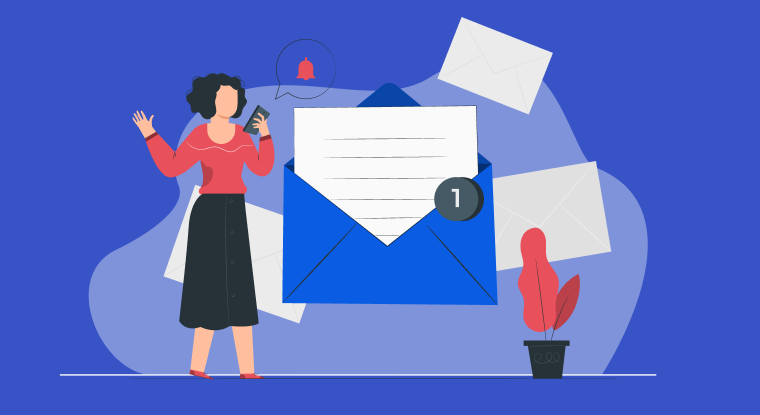 5. Assemble a Targeted Email List: You could have amazing content, but if your emails aren't getting to the proper individuals, you will not get any new leads. Take the time to create an email recipient list that is well-thought-out. Current customers, site visitors who have submitted their contact information, and industry professionals with whom you've had relevant encounters should all be included. People will be annoyed if you send them cold emails, and they are unlikely to open them in the first place. So, concentrate your efforts on people who have previously expressed an interest in your company and content.
Engage More Audience by Automating your Email Marketing Campaigns with MailSend Sign Up 14 Day Trial
5 Don'ts of Email Marketing
In order to execute a successfull email marketing plan, it is essential to avoid the following mistakes:
1. Mind Overfilling Your Readers' Inboxes: While following up on your original email shows that you care about your business and subscribers, sending too many emails may turn off your readers and ensure that your mailings wind up in their spam boxes. Waiting three days after the initial email to send a follow-up is an excellent approach to planning the number of emails you send. Wait three weeks before sending another one unless your reader asks specific queries, in which case you should respond right away.
2. Remember Not to Overuse Images: It is generally known that most emails are opened on mobile devices, and many users will block photos on their phones due to data consumption restrictions. If your email's aesthetic is based on a large number of photographs, it may never be read. Furthermore, photos may take a long time to load, and you don't want your reader's attention to waver while they wait. So, include a few photos, but make sure your message is clear in the text.
3. Think Before Buying a Mailing List: Many businesses believe that purchasing mailing lists is a sure-fire way to attract consumers rapidly. To be honest, you might as well start flushing your money down the toilet. Your customers and leads aren't idiots. They are aware when they have signed up for a mailing list. So, if your business suddenly starts showing up in their email, they're going to be irritated.
This might lead to online slander, which can harm your brand's reputation. Not to mention, there's no guarantee that the list you purchase will be full of qualified leads hence, it is always better to build your own lists.
4. Don't Go for The Hard Sell Right Away: If you solely send "buy my things" emails, you'll have a high unsubscribe rate. Keep in mind that email is all about developing mutually beneficial relationships. Everyone wants to come out on top. However, if you do not educate, entertain, or provide value, you will quickly become a parasite that must be eradicated. As a result, keep to the 3:1 ratio. To one promotional email, send three value-building emails.
5. Don't Forget to Include a Call to Action: A call to action can be as simple as clicking on a link to your website or filling out a form to get future content on your website. Adding an actionable link to your email, no matter how good, interesting, or engaging it is, can lead to failure. After all, a single email is insufficient to demonstrate everything you have to offer to your readers.
Wrapping Up
Email marketing helps you to quickly contact a large audience and maintain a direct channel of connection with them. One blunder might devastate your reputation as well as your bottom line. The key is to keep a healthy sense of humility while crafting compelling and personable email campaigns, while also using one of the best email marketing platforms.
If you want this strategy to work for you without a hitch, you should use the best email marketing platform, MailSend. It completely removes the burden and hassle of sending and managing emails to allow business employees to focus on more pressing matters in the running of the business.
What Makes the Best Email Marketing Software?
#1
Send unlimited newsletters and promotional emails to your contacts
#2
Create multi-step email sequences using visual flow designer
#3
Choose your own email gateway provider or get 5000 user emails every month for FREE
#4
Personalize your email using merge functions and dynamic images
#5
Trigger marketing automation rules based on email opens or clicks
#6
Assure GDPR compliance and double opt-in consent
#7
Send bulk emails to unlimited subscriber lists in different projects
#8
Generate and analyze the detailed reports on email campaigns
#9
Unbelievable pricing - the lowest you will ever find
#10
Everything your business needs - 50 apps, 24/5 support and 99.95% uptime
Join the SaaS Revolution
All-in-One Suite of 50 apps

Unbelievable pricing - ₹999/user

24/5 Chat, Phone and Email Support