Email Marketing API Use Cases: A Complete Guide
Email Marketing API Use Cases The Complete Guide. Learn how to use the Email Marketing API to integrate email marketing into your application.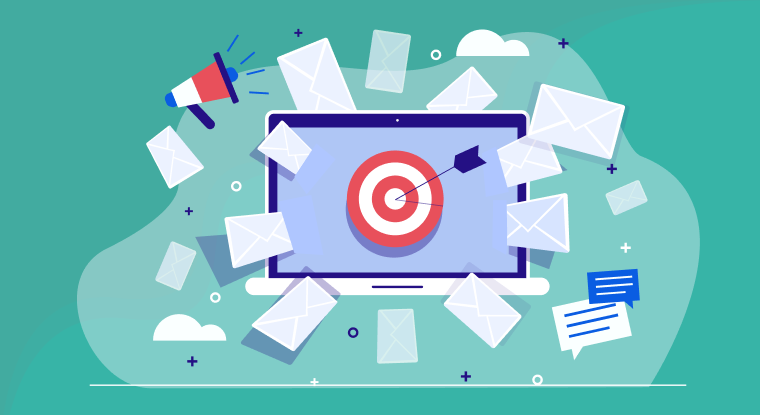 Email marketing has been identified commonly as the best marketing concept amongst digital marketing experts. Supporting the words of American Businessman David Newman who suggested that this well-deserved hype is due to the fact that emails have a more personal impact on customers. He said, "Email has an ability many channels don't: creating valuable, personal touches – at scale."
Regarding this wide use, digital marketing experts have tirelessly been on the lookout for programs that can help them properly utilize the great opportunity posed by transactional emails. Cloud-based email marketing APIs have been found to be the most effective digital tools that can be used to maximize the results derived from using notifications and transaction confirmation emails for marketing purposes.
An email marketing API interface is programmed by developers to grant them access to the advanced features of an email marketing software. This is important for integrating email functionality into other software applications or websites. There are a good number of use cases for email marketing API in email marketing platforms which we will discuss in this text but first, let us provide answers to the common questions surrounding the study of email marketing API.
What is an Email Marketing API?
An email marketing API (Application Programming Interface) refers to an interface that grants users access to the various tools that can be used to make the emails sent to customers, more functional and productive. An email marketing software that is integrated with an email marketing API can be used to perform advanced email-related functions such as creating great content and sending transaction confirmation emails, manipulating email templates, and assessing recorded email data.
A good number of applications are comfortable with using the basic SMTP (Simple Mail Transport Protocol) support to send emails to customers. However, software developers are able to integrate email marketing platforms with an email marketing API. When this is done, it will permit users to make advanced upgrades to the traditional email sending functions they perform.
There are a whole lot of additional capabilities that can only be enjoyed by using email marketing API on your email marketing tool, the advantages of these special features can only be unlocked when you understand how the email marketing API works. Hence, the next question is; how does an email marketing API work? Let's answer that.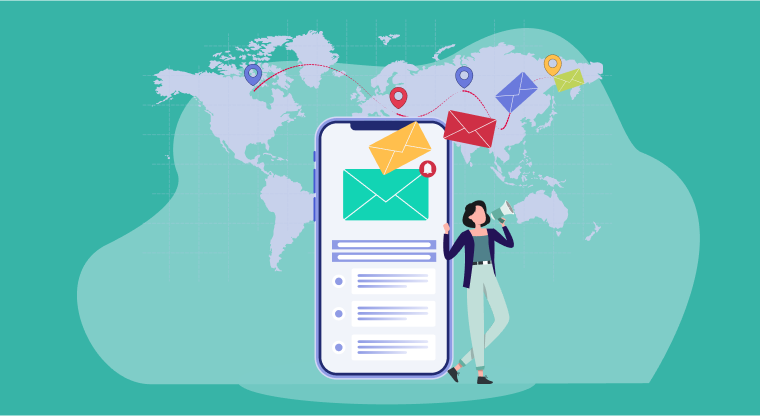 How Does an Email Marketing API Work?
Traditionally, SMTP is used to send emails to customers more easily. It is quite straightforward to send non-complex mails one after the other and supports the user to create rich textual content to send to customers as well. But, sending broadcast emails will require knowledge of how you can adequately scale the infrastructure used for messaging at your firm. Even worse, you will be compelled to adopt the security practices imposed by internet service providers else your mail will end up in the spam (junk) folder.
Email marketing API technology comes as a big relief as it allows the system operator to easily perform special functions while relying on an email marketing API that is integrated with an email marketing software. A remarkable email marketing software solution such as MailSend which can accommodate a cloud-based email delivery system can also integrate with email marketing API to make sending emails easier as well - with more emphasis on transaction-related emails. This can be done using a mobile device to access the email marketing software. In addition, the process has been made a lot easier and the usual server management and other operational requirements have been eliminated. Instead of the cumbersome arrangement of other methods, your email marketing software can rely on email marketing API to manage email generation processes, mails assembly, the actual dispersion of mails, and recording the email marketing metrics.
Using an email marketing API also grants you the capacity to assess and implement very detailed email metrics. The eMail marketing API measures the number of messages that were delivered, the manner with which each mail was attended to, and the reason behind every reaction they exhibit. It can also be used to record the data about the rejection rate by the internet service providers (ISP). Typically, a cloud-based email marketing software will offer the use of a dashboard to make an assessment of these metrics very easy, clear, accurate, and reliable. Email marketing software solutions that support cloud-based email delivery systems use SaaS (Software as a Service) technology to send and manage transactional mail automatically whenever the need to send arises.
The systems are built with cyber security layers to protect them from denial-of-service attacks, Internet service outages, weather events, and other problems that may hinder them from sending emails automatically. In fact, no business owner will be comfortable if their email delivery system fails all of a sudden, that is why they strive to set up an uninterruptible system to handle their email services.
Engage More Audience by Automating your Email Marketing Campaigns with MailSend Sign Up 14 Day Trial
Email Marketing API Use Cases
Now that we all have grasped a good understanding of how the email marketing API services can be used to bolster the marketing efforts of an email marketing software, we can then proceed to identify the use cases of the email marketing API and their roles in email marketing towards guaranteeing optimized productivity.
1. Create Customer Action Notifications: Most customer engagement platforms used in business are set to record and notify users about any action taken by their customers on the application using custom notifications like beeps and device lights. These actions are usually essential in the creation of customer profiles to use in email marketing, this is why the email marketing API automatically sends emails for the actions which will be recorded and utilized during customer profiling.
In the same vein, if the action requires urgent attention from the business users, the automatic notification sent by email marketing API serves as an extra indicator to call the user to attend to the customer's demands. For instance, a customer needs urgent attention and sends a message to the online chat SaaS on your website, a beep may not be enough to notify you of the urgency of the message, however, an email comes with more details.
2. Provide Transactional Emails: Every transaction, especially online transactions are always immediately followed up with transactional emails after every action. Either the mails are relaying information to the customer on the next action to take or they are sent as a form or felicitation at the end of the transactions like a receipt for orders. These transactional emails can serve as a means for more marketing efforts by craftily asking for referrals or advertising-related products on them.
Email marketing APIs allow you to design crafty messages on transactional emails and synchronize them directly to your website to attain the full potential of a well-crafted mail, instead of sending just the details of the transaction. It gives transactional emails more essence.
3. Creation of Custom Dashboard and Reports: Most commonly, businesses integrate email marketing API with their email marketing platforms in order to generate and modify transactional emails to accommodate product promotion messages. To enhance the results derived from this endeavor, the mails will have to contain adverts that are relevant to each customer. You cannot advertise furniture-making equipment to a customer who just ordered and paid for automobile spare parts, such adverts will yield little or no results.
In addition to the traditional services of sending emails and synchronizing with customer data, email marketing APIs can also grant you access to email performance statistics (email metrics). This is important as it helps you to create custom email marketing dashboards and automatically integrates email marketing data into your other marketing reports without requiring you to extract the data from your email marketing software manually. It is very helpful in calculating the conversion rates of the marketing campaigns.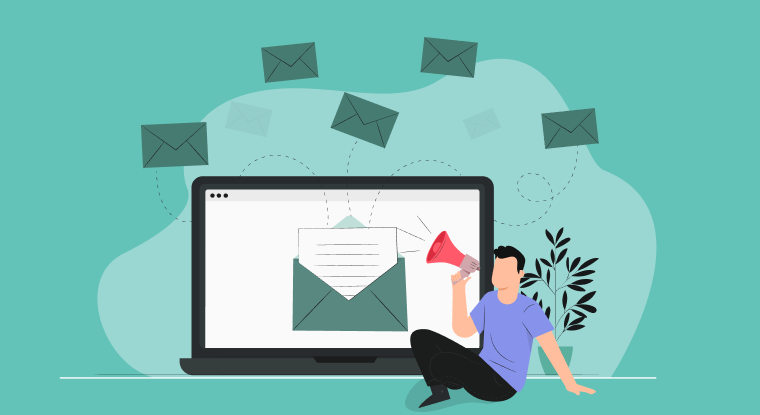 4. Customizing Feedback Generation Mails: Emails are very useful in boosting customer engagement on your growth hacking or product engagement workflows. For instance, you may want to send an email to remind users to leave a review about a specific product after purchasing and use it as a way of gathering feedback for customer surveys. The process can easily be done using an email marketing API to generate and send the emails at the most effective moment in order to guarantee more engagement and give other customers more practical information about the product through customer reviews.
5. Integration With Business Process Software Solutions: In addition to interacting with your email marketing software, email marketing APIs can also integrate with other customer engagement software solutions to share email metrics and other relevant data. The two most common customer platforms that email marketing API usually interacts with are:
Content Management System (CMS) which the email marketing API uses to publish content on your website. You can easily use the email marketing API to send emails to notify your contacts about new posts and features automatically.

Customer Relationship Management (CRM) Software that can be used to automatically identify and interact with customer contacts while integrated with an email marketing API. Customer profiles on the CRM software can be used to design crafty emails for your contacts to be sent using the email marketing software.
These are only two common examples. Using an excellent email marketing platform like MailSend that works well with email marketing API, you can connect with technically any software solution to share relevant information to maximize the actionability of your email marketing campaigns.
Conclusion
The use cases of email marketing API in marketing are not limited to transactional emails and notifications, they can also be used to identify and send emails to customers who require special attention to register their conviction on a particular product. This is why it is very important to understand the capabilities of using one. However, scalability and other unique functions are not very common on all email marketing APIs.
The actionability of your email marketing API depends on the span of the email marketing software it is integrated to work with. In addition to several unique tools you can find on the 500apps' MailSend, the pricing is very affordable and the services are heavily protected against interruptions. To find out more about the product and services offered, visit the website.
What Makes the Best Email Marketing Software?
#1
Send unlimited newsletters and promotional emails to your contacts
#2
Create multi-step email sequences using visual flow designer
#3
Choose your own email gateway provider or get 5000 user emails every month for FREE
#4
Personalize your email using merge functions and dynamic images
#5
Trigger marketing automation rules based on email opens or clicks
#6
Assure GDPR compliance and double opt-in consent
#7
Send bulk emails to unlimited subscriber lists in different projects
#8
Generate and analyze the detailed reports on email campaigns
#9
Unbelievable pricing - the lowest you will ever find
#10
Everything your business needs - 50 apps, 24/5 support and 99.95% uptime
Join the SaaS Revolution
All-in-One Suite of 50 apps

Unbelievable pricing - ₹999/user

24/5 Chat, Phone and Email Support