Email Engagement Importance for Your Business
Email Engagement is the metric that you need to track. Here are some tips on understanding email engagement importance for your business.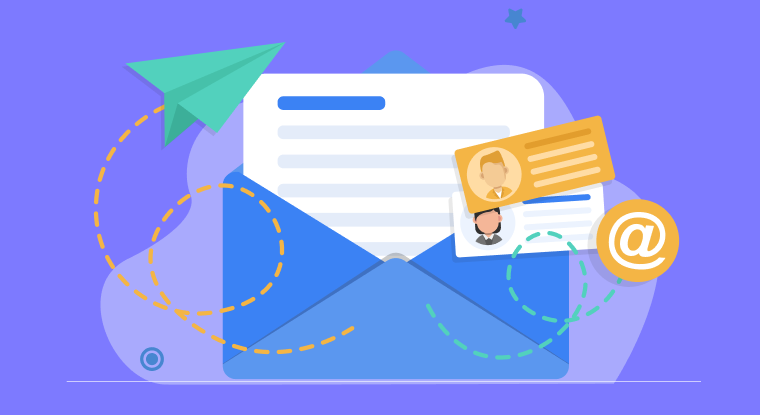 Who uses email engagement in 2022, you ask? The people who are sure of what they want. So, picture this scenario; you're a business owner with the following big product that you're confident will take the world by storm. But you're faced with one colossal dilemma; how to get the word out there. Well, this is where marketing comes in. It's your team's job and yourself to devise ingenious and practical ways to get people to know and become interested in this new wonder product. It's more likely that you will turn to most new-age forms of marketing, from TV advert placements to digital marketing strategies and techniques. Are you aware, however, that there is a lot that can be said and gained from email marketing? If you didn't, stay locked in to see what you can learn through email marketing and engagement.
What Is Email Marketing?
Email marketing can be referred to as sending a commercial message to a group of people via email. In the broadest sense, every email sent to a potential or current customer might be email marketing. It comprises using email to distribute adverts, seek business, or solicit sales or donations.
Now we have an idea of email marketing; the next step will be to understand email engagement. The way receivers interact with your emails is how you assess email engagement. Email open rates, reply rates, click-through rates, and conversion rates are examples of engagement metrics. For both salespeople and email marketers, email engagement is critical. Sales representatives want their messages reviewed and responded to so they may identify potential issues and provide solutions. Marketers with their email marketing campaigns, often sent to their email subscribers or email list, to increase conversions and get users to take action. The number of email users worldwide is predicted to reach 4.1 billion by the end of 2022. Because of personal experiences, email marketing may appear to be a waste of time; however, think about the companies whose emails you look forward to receiving or whose products you value. Those are the emails that will never make it to the bottom of your inbox and are promptly opened and responded to.
Yes, some customers only make one transaction or click through once. Even so, new and returning customers want to engage with your email campaigns and hear from you, whether it's because they love your content or because you send them promotional emails. The question of ""how do people interact with their emails?"" is a big one that can't be answered in one or two sentences. We were aware of this in our survey and divided this issue into more minor questions to learn about customers' email experiences.
Importance of Email Marketing and Engagement
Now that you are familiar with the dimensions of email marketing, move on to the next step of understanding the importance of email marketing and engagement:
1. Create Personalised Experience Through Emails
With the breakthroughs in AI technology, mass email personalization at scale is now more than doable. So, how can you make the emails you send more personalized? Through the use of email automation software, of course. Email marketing software is a type of marketing software used by businesses for a variety of objectives. Designing and publishing personalized email messages, expanding subscriber lists, earning income, and tracking email-campaign performance are a couple of the things you may do.
The great thing is that you can choose from a variety of different sorts of levels of email personalization. The most popular technique to personalize emails is to include the recipient's name in each message, even when sending bulk emails. Most standard email marketing software can provide essential personalization, such as adding recipient names and providing email templates. With email-campaign automation, you are sure that consumers can feel closer to your brand, which is a major plus in any marketing book.
So, choose a lovely email template and select the option to add recipient names to all of your emails automatically. Sending varying emails to various subscribers based on where they are in your sales funnel due to email-campaign automation is the next level of customization. Email marketing software can assist you with this by allowing you to define triggers for sending automatic emails.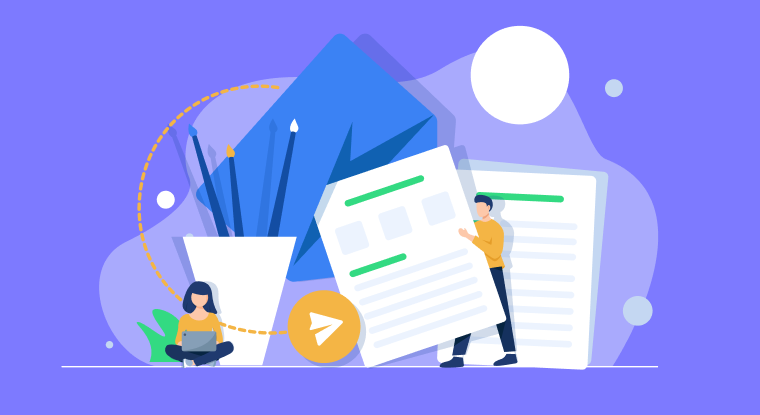 2. Avail Cheaper Way of Marketing
Email marketing allows you to communicate with customers for pennies per message. Most small business owners have a restricted budget and must find creative methods to stretch every dollar. Email automation campaigns have a low initial investment and are relatively low-cost to maintain over time. All that is necessary is to carve out some of your budget to invest in email marketing software or email automation software. How's that for icing on the cake?
Email sounds like a no-brainer when you consider the hundreds and tens of thousands of dollars that go into paid adverts (both print and digital). It's time to start benefiting from email marketing, one of the most cost-effective marketing strategies. The basic fact is that email marketing software makes marketing more effective than practically any other type of marketing communication in reaching your target market. It can be done at a fraction of the expense of many different approaches using email automation software. It only takes minimal time and effort, but you can easily outsource the process.
3. Learn About Marketing
Use customer data and email analytics to forecast how your target audience will respond to your emails. You may be unaware, but the emails you receive through email-campaign automation in your inbox likely contribute to a more extensive marketing study. Our inbox habits and behaviors are tracked from the minute we get an email to the moment we click on a link in the email and beyond. Testing should be appropriately integrated into your marketing initiatives, given the available bandwidth.
John Caldwell the founder of the mobile phone retailer Phones 4u drives home the need for data with;
To get the right message to the right person at the right time you first need to get the right data to the right database at the right time.
You may accomplish this with email marketing software. Because of the A/B testing feature, this is possible.
In the area of emails, A/B testing is the practice of sending one version of your email campaign to a subset of your subscribers and another version to a different subset of subscribers to determine which version of the campaign gets the best results. When you use email automation software for testing, you can ask more detailed questions like:
Are emails with emojis or emoticons in the subject line more likely to be opened?
Are HTML or plain-text emails more likely to be opened?
Is it true that having fewer or more images/graphics leads to a higher number of unsubscribes?
Do your customers respond to emails sent at various times throughout the day?
Which send-from address has the most impact on open rates?
Testing should not come to an end just because you notice common themes in your email marketing early on using email marketing software. What you understand now does not guarantee that your clients will behave the same way a couple of years from now. Continuous testing allows you to ""work smarter, not harder,"" with your email marketing by allowing you to be more precise and thoughtful. Customer data collected from email marketing software testing will help you discover how to stay top-of-mind, create appealing content, and increase your ROI.
4. Master the Art of Storytelling
In sales, captivating your audience is as much an art as it is a science. Enter the art of storytelling. Our minds and behavior are profoundly affected by stories. This may be traced back to our childhood when the most basic request was for an account. The impact of stories on our brains and how they generate significant empathic responses have been explored by several researchers. The killer plot is rich with visual and sensory richness, and it unfolds in real-time. To put it another way, it's like ""creating a movie with words."" This will help captivate the receiver when your email campaign automation is initialized, but it will also help them remember more facts as the story progresses. Consider the following expert tips to improve your narrative skills and increase email engagement:
Combine appealing attributes with intriguing stories.
Draw a diagram to show the essential topics.
Help in the telling of your account, use pictures or presentations.
Make it relevant to the people you're sending it to.
Paint visuals, use metaphors.
Connect the dots.
Make an effort to be unique and creative.
Find and write your narrative. Make it personal, not contrived, by connecting it to your product or service.
5. Learn the Importance of Optimizing Your Call to Action
Some email marketing methods remain constant year after year. One such way is optimizing your email CTAs. Email marketing software aims to get readers to click our CTAs and do the required action. This activity could be as straightforward as reading your most recent article or browsing and purchasing your most recent things, or it could be something entirely else.
Your email campaign automation plan should succeed if you produce enough clicks, regardless of what your CTAs urge your readers to do.
So, what can you do to get more people to click on your email CTAs? To begin, make sure your CTAs are prominent and well-placed throughout the body of your email. You don't have to use flashing red buttons; instead, include a link in the body of your email in a natural location. Rather than emphasizing CTAs, you should try to have more contextual CTAs in your content. Basically, instead of being commercial, strive to make your emails appear relevant and valuable. Also, use CTAs that are natural-looking yet still visible. Your email marketing tool is sure to come in handy to make it run smoothly.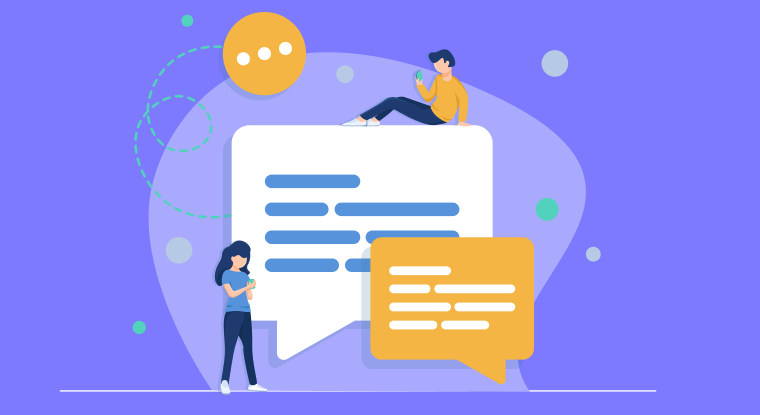 6. Learn the Value of Relationships
The order of the day is Value First, Promotion Second. Let's face it; your recipients are inundated with emails that look exactly like yours. One strategy to ensure that your email is read and answered is to send it to many people. Create a one-of-a-kind event that they'll never forget. Relationships are at the heart of email marketing. You don't create a relationship with your clients by contacting them when you want to sell them something. Instead, make sure you're always offering value to your subscribers first and then promoting your products.
Giving your audience multiple methods to consume your material is one way to provide value. While all of your subscribers want to hear from you, they each have their preferred mode of learning new things. By making your material available in various formats, you can make their experience as simple, entertaining, and convenient as possible.
Engage More Audience by Automating your Email Marketing Campaigns with MailSend Sign Up 14 Day Trial
7. Encourage the Use of Email Automation Software
You can use various email marketing software to accomplish multiple tasks, such as; automatically determining the best send time for each contact on your list and how to engage your email campaign automation feature when sending your emails when they're most likely to respond. That way, when people are most likely to interact with their emails, your email will appear at the top of the inbox.
Conclusion
By now, you must have been brought up to speed on what you need to know about email marketing, as well as email marketing software. It's all well and fine to try new strategies when marketing your product, but it is also important not to neglect traditional methods like email marketing. There's a reason it has withstood the test of time, and it will only get bigger and better with the use of email automation software.
Don't be left asking questions or doubting yourself. This email marketing strategy is sure to put you right on track; all you need to know is that it is a learning and growing process, one that you should be open to experience. Good luck with incorporating email marketing software into your plan, and hopefully, you have learned a few things from this post.
What Makes the Best Email Marketing Software?
#1
Send unlimited newsletters and promotional emails to your contacts
#2
Create multi-step email sequences using visual flow designer
#3
Choose your own email gateway provider or get 5000 user emails every month for FREE
#4
Personalize your email using merge functions and dynamic images
#5
Trigger marketing automation rules based on email opens or clicks
#6
Assure GDPR compliance and double opt-in consent
#7
Send bulk emails to unlimited subscriber lists in different projects
#8
Generate and analyze the detailed reports on email campaigns
#9
Unbelievable pricing - the lowest you will ever find
#10
Everything your business needs - 50 apps, 24/5 support and 99.95% uptime
Join the SaaS Revolution
All-in-One Suite of 50 apps

Unbelievable pricing - ₹999/user

24/5 Chat, Phone and Email Support