Email Blast: Definition, Tips and Guidelines to Use in 2023
Since the invention of the internet, email blast has been a go-to email marketing strategy. These are highly effective methods for businesses to boost sales and drive traffic to new content on their website.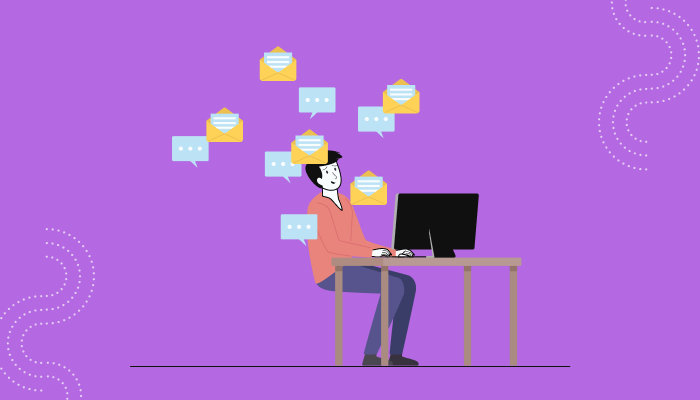 Surprisingly, large-scale e-blasts have been shown to result in 17% more conversions than social media campaigns, according to McKinsey & Company.
In this article, we will cover the following topics:
- Definition of email blast
- Tips for creating effective email campaigns that get results
- Guidelines on how to properly send an email blast
Definition of Email Blast
An email blast, also known as bulk email, involves simultaneously sending a single email message to an extensive group of customers or prospects. Instead of individual communication between two people, email messages are sent to a mailing list all at once.
In the past, e-blasts were the driving force behind the first eblaster Gary Thuerk's $12 million in sales. Since then, marketers have utilized eblast software to create visually appealing email newsletter templates and connect with their target audience.
Using an email blast service like MailSend, you can design compelling newsletters and take advantage of the impressive return on investment that email marketing provides.
Tips and Guidelines to Use Email Blast
Email blasts can be an effective way to reach a large number of people quickly. Learn how to create a powerful subject line, optimize your content for different devices, and use analytics to measure results. With these tips, you can reach your target audience and get the most out of your email blasts.
Segmentation of Your Email Subscribers
Email segmentation categorizes your subscribers into specific groups or segments based on shared characteristics, such as interests, demographics, and behaviors. It enables you to send highly personalized and targeted emails to each group.
Some common segmentation criteria include:
Age
Gender
Interests
Location
Purchase history
And more
After you divide your subscriber list into segments, decide the types of emails you want to send to each group. For instance, you can promote related products or services to past customers via promotional emails to boost sales.
Incorporate a Compelling Call to Action (CTA)
A compelling clear call-to-action (CTA) in your email is important to prompt your subscribers to take action.
By using an effective CTA, you can encourage your readers to
Explore your website
Check out your products and services
Even make a purchase
By using bright colors in your CTA button, you can ensure that it stands out from the other elements in your email. Additionally, incorporating attention-grabbing phrases in your CTAs, such as "grab it before it's too late," can motivate users to take the desired action.
Craft a Compelling Email Copy
The email copy is a critical component of your email blast, providing subscribers with vital information about your business and highlighting the benefits and advantages of your products and services. To ensure that your bulk emails are effective, it is crucial to include attention-grabbing subject lines that motivate users to open and read your emails. Personalized subject lines result in a 50% increase in open rates.
Your email content should be customized to cater to the interests of specific users. Creating personalized messages that resonate with your subscribers encourages them to take action. This will increase the effectiveness of your email marketing efforts.
Below are some of our preferred email copywriting suggestions:
Keep it concise and straightforward.
Use the subject line to convey what's inside the email.
Personalize subject lines according to users' attributes, such as their industry, for B2B models.
Utilize powerful verbs like "discover," "maximize," "start," or "upgrade."
Create a sense of urgency by including phrases like "act now" or "start today."
Use Email Blast Software to Send Your Emails
Sending large batches of emails manually to a growing subscriber list can be difficult. Fortunately, numerous bulk email senders, such as MailSend, assist you in managing your bulk emails and automating their delivery.
With MailSend, you can:
Maximize engagement by using high-quality templates and a visual drag-and-drop builder.
Automate your marketing rules based on clicks and opens.
Opt for the most competitive pricing by using your email provider
Comply with double opt-in and GDPR guidelines.
You can send automated emails and newsletters to an unlimited amount of subscribers.
Measure and Track Your Results
After sending your bulk email, it's crucial to measure its performance. By tracking the success of your email blast , you can determine which strategies yielded the best results.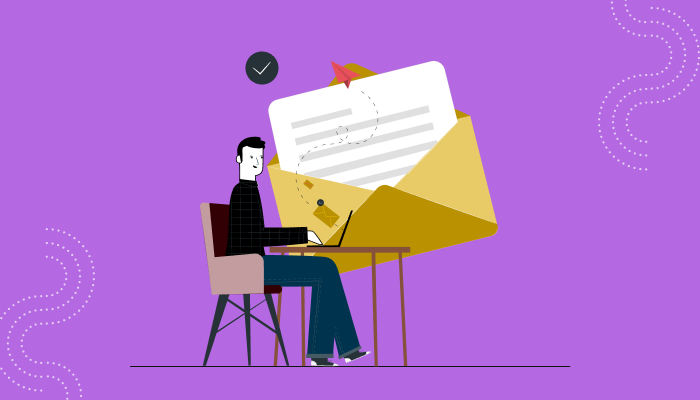 Here are some vital email marketing metrics and key performance indicators (KPIs) that you can use to measure your email blast's effectiveness:
CTR

This metric shows how many users clicked on something in your email after opening it.

Conversion rate

This measures the percentage of subscribers who performed the desired action, such as making a purchase, after reading your email.

Unsubscribe rate

This shows how many subscribers have opted out of your emails. This indicates that certain elements of your email blast are driving them away.
Manage your Contacts
Effective contact management is crucial in email marketing. By managing your list of emails, you can:
Prevent sending duplicate emails to the same person
Create lists of contacts based on their interests
Segment your audience based on customer profiles
Improve the targeting of your messages to increase their effectiveness
Incorporate an Unsubscribe Button
The CAN-SPAM Act requires compliance with mass email in the United States. To ensure effective email marketing services, each email must provide a simple opt-out method for users to unsubscribe from receiving further emails. Typically, this opt-out link is placed at the bottom of the email but can be included anywhere.
Although this Act does not mandate an opt-in requirement, meaning that you do not need to obtain consent from the recipients before sending them emails, it is highly recommended that you do so. By obtaining consent from your recipients, you can achieve a higher click-through rate, leading to increased sales and revenue.
Email Blast is the Trend
According to McKinsey & Company, bulk email campaigns have a 17% higher conversion value than social media marketing campaigns. Email marketing is approximately 40 times more effective at getting new customers than Facebook or Twitter.
Hubspot's recent report shows that many businesses utilize large-scale email blasts to nurture leads. The report found that using email increased the average lead's sales opportunities by 20%.
The Direct Marketing Association has reported that U.S. businesses can expect an average ROI of 4,300% from large-scale eblast marketing campaigns.
Get started with the leading Email Blast today! Sign Up 14 Day Trial
Summing it Up
Despite the emergence of new communication channels, bulk email remains an effective marketing tool. Selecting a reliable email automation software like MailSend is crucial to effectively deliver, execute, and monitor your bulk email.
By gaining insights into the performance of your email blasts, you can refine your communication strategy and improve overall performance.
What Makes the Best Email Marketing Software?
#1
Send unlimited newsletters and promotional emails to your contacts
#2
Create multi-step email sequences using visual flow designer
#3
Choose your own email gateway provider or get 5000 user emails every month for FREE
#4
Personalize your email using merge functions and dynamic images
#5
Trigger marketing automation rules based on email opens or clicks
#6
Assure GDPR compliance and double opt-in consent
#7
Send bulk emails to unlimited subscriber lists in different projects
#8
Generate and analyze the detailed reports on email campaigns
#9
Unbelievable pricing - the lowest you will ever find
#10
Everything your business needs - 50 apps, 24/5 support and 99.95% uptime
Join the SaaS Revolution
All-in-One Suite of 50 apps

Unbelievable pricing - ₹999/user

24/5 Chat, Phone and Email Support