9 Strategies of Email Marketing for Your Business Promotion
With email marketing, you can reach out to customers. Here are 9 effective email marketing campaign tips to help you connect with customers and build loyalty.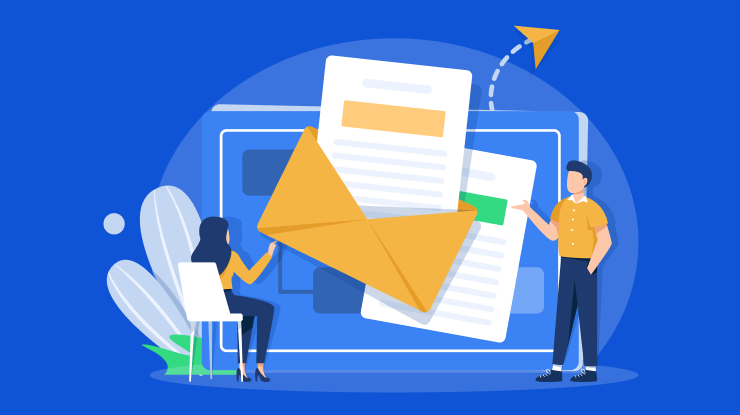 In an online or in-person environment, most customers like to be treated as individuals. Whether it's at a restaurant or a car dealership, customers like to be recognized. Most people don't want to be treated like a number — they want to feel special.
With email marketing, you can reach out to customers, offering helpful advice and appealing to their desires. An effective email marketing campaign can help you connect with customers and build loyalty.
Importance of Email Marketing
One of the most important reasons to send out an email marketing campaign is to stay in touch with your customers. When you send out an email campaign, you're showing your customers that you care about them.
You can also send out email marketing campaigns to help promote special sales, as a method of keeping your customers in the loop with what's going on in your business, or as a way to thank your customers for their business.
Successful email marketing campaigns can help you grow your business and reach your desired customer base no matter the size.
9 Email Marketing Strategies for Your Business Promotion
The following are the 9 strategies to boost the marketing of your business through any email marketing software:
Tip 1: Create Interactive Email Campaigns
When you create interactive email campaigns, you give your customers a chance to respond to your email — you allow them to take an action. When you create interactive email campaigns, you're showing your customers that you care about them and you want to build a relationship with them.
Tip 2: Be Sure to Create Personalized Content
If you want to do email marketing effectively, the emails you send out need to be personalized. If you send out emails using a boilerplate, one-size-fits-all approach, your message will come across as generic, impersonal, and uninviting. You can create personalized emails using email templates to make your emails appealing.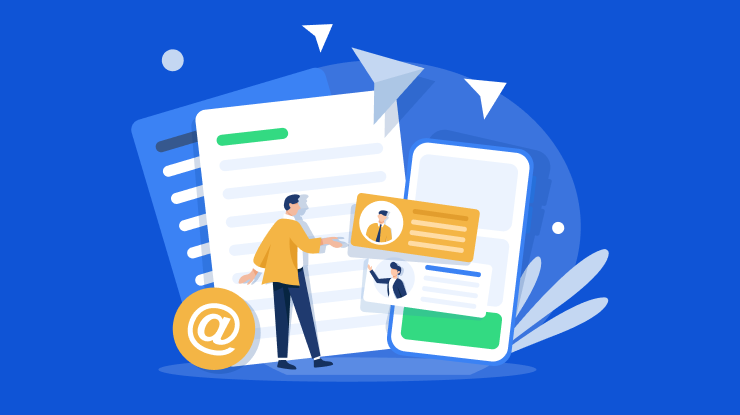 Tip 3: Send Welcome Emails to Set a Strong First Impression
When you do an email marketing campaign, you should send out a welcome email. A welcome email tells your new customers that you're open for business and that you're ready to help them with their needs. The welcome email will also give your new customers an idea of what to expect from your business.
Tip 4: Follow Up on Quality Leads
Email marketing is a way for you to build your business and connect with new customers. To be successful at email marketing, you need to follow up with your leads.
When you follow up on your leads, you show your customers that you care about them and that you're interested in building a relationship with them.
Tip 5: Make Room for Creating "Win Back" Emails
While you can't force your customers to buy from you, you can create email marketing campaigns that offer incentives to former customers to buy from you again and move them down your sales funnel. You can offer discounts, gift cards, or coupons to stimulate your customer's interest.
Tip 6: Give Valuable Content by Creating Educational Emails
Email marketing is often used to send out newsletters and updates, but you can also use email to send out educational information. You can send out posts about the latest industry news, or you can send out posts with helpful information about your products or services.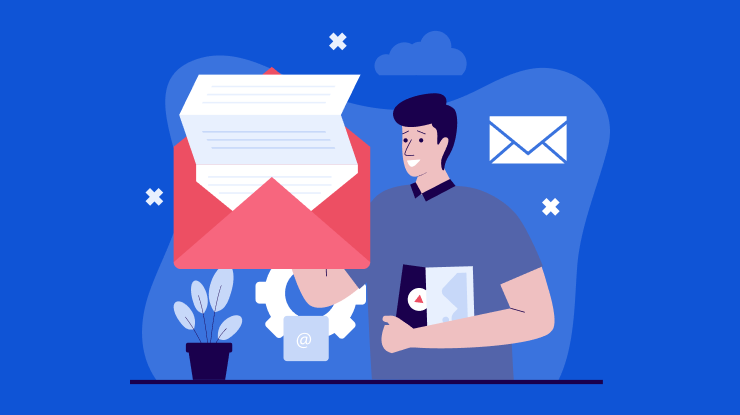 Tip 7: Don't Forget to Roll Out an Abandoned Cart Email
When you send out an abandoned cart email, you're keeping your leads engaged even after they've left your site. You're reminding them that they were close to buying from you and that you can help them with their needs.
Tip 8: Curate Your Email Content According to the Season
When you send out email marketing campaigns, you know that there are certain times of the year when you'll see an increase in leads and sales. If you create strategically curated email campaigns based on seasonality and may also try to develop dedicated email templates, you can capitalize on those expected increases.
Tip 9: Nurture Relationships by Offering Loyalty Reward Emails
When you offer loyalty reward emails, you're connecting with your customers on a personal level and you're showing them that you appreciate your customers. Loyalty reward emails can create a sense of community — making it feel more like your customers are part of a group rather than just random individuals.
Why MailSend?
There are a lot of email marketing software options on the market today, but MailSend stands out from the crowd. MailSend offers a service unlike any other email marketing software on the market — it's affordable, flexible, and easy to use.
Engage More Audience by Automating your Email Marketing Campaigns with MailSend Sign Up 14 Day Trial
MailSend can help to boost your email marketing. They create software to help small and medium businesses grow with interactive email marketing campaigns. MailSend is a simple, affordable email marketing platform for your business — perfect for building relationships with your customers and creating an online or in-person community.
Using MailSend to do your email marketing campaign can help you gain a better understanding of your customers and make them feel valued. You can do all of this with MailSend's intuitive user interface and features.
The Bottom Line
With the right email marketing software, you can do your email marketing more effectively and make sure that your dreams of building a successful business become a reality.
Put the power of email marketing software to work for your business, and you'll find that you have a valuable email marketing automation tool to help grow your customer base and create a stronger relationship with your customers.
Are you looking for the best email marketing software? Here at MailSend, we offer email marketing automation that can help you create compelling email marketing content. Our suite of easy-to-use email marketing software connects the dots between lead generation, email marketing, and social media marketing while providing you with real-time reporting.
What Makes the Best Email Marketing Software?
#1
Send unlimited newsletters and promotional emails to your contacts
#2
Create multi-step email sequences using visual flow designer
#3
Choose your own email gateway provider or get 5000 user emails every month for FREE
#4
Personalize your email using merge functions and dynamic images
#5
Trigger marketing automation rules based on email opens or clicks
#6
Assure GDPR compliance and double opt-in consent
#7
Send bulk emails to unlimited subscriber lists in different projects
#8
Generate and analyze the detailed reports on email campaigns
#9
Unbelievable pricing - the lowest you will ever find
#10
Everything your business needs - 50 apps, 24/5 support and 99.95% uptime
Join the SaaS Revolution
All-in-One Suite of 50 apps

Unbelievable pricing - ₹999/user

24/5 Chat, Phone and Email Support