10 Prominent Email Marketing Trends in 2022
Businesses can сreate a great email marketing strategy and boost their conversions and sales. This blog explores the email marketing trends in 2022.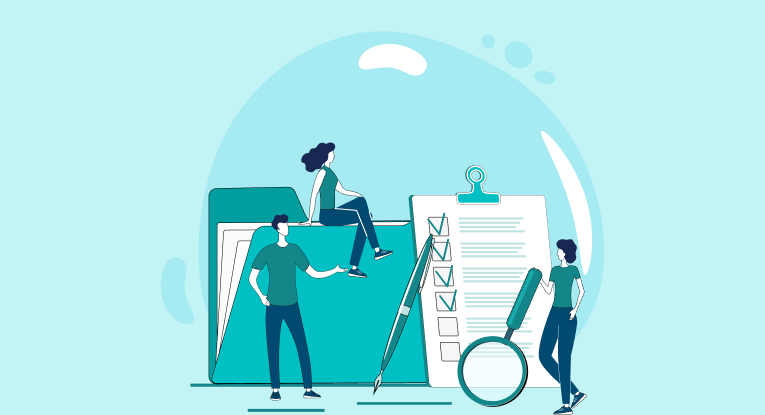 Email marketing has been around for a while, and it's still quite a good set of techniques in 2022 when you want to appeal to your customers. Businesses can сreate a great strategy using this technique and boost their conversions and sales. All in all, it gets attractive results.
However, such good outcomes can only come from proper planning and execution of your email marketing ideas. Utilizing different trends that have been evident and prominent throughout the years until now is certainly a great idea a good automated email campaign indeed is a good support.
Continue reading to know what email marketing trends can help you achieve success in 2022.
Email Marketing Trends in 2022
Here are some email marketing trends can help you achieve success in 2022:
1) Interactive Emails
Interactive emails are forecasted to be the major digital trend for this year and the next. This is because interactive emails have the highest clickthrough rates as they are autoresponders. It is quite imperative to make your emails interactive to be more engaging for your email readers.
The interaction may include an online chat, a survey, or even a quiz. Its recent success in engagement can be credited to people becoming more and more interested in the brands they do business with, desiring to get to know them better.
Thus, interactive emails help your customers get a feel of your brand and lower the information asymmetry. When the information asymmetry is low, the relationship between your brand and your customers is strengthened and becomes more trustworthy.
2) Drip Campaigns
Drip marketing is quite an effective marketing strategy to grow your business. Essentially, it is a set of email messages distributed over some time. You can send drip campaigns to your subscribers who haven't opened or clicked any of your emails in the past. Such a campaign can attract your email readers and keep them engaged for a long time.
It is more effective than email marketing because you can have a well-designed sales funnel and a well-planned contact strategy. It helps to build a continuous relationship with your customers through multiple touchpoints and different touches, from emails to phone calls. Drip marketing campaigns are especially good for building continuity and conversions.
Granted, writing email copy for each of your drip campaigns is crucial. This is because your email subscribers only have this one chance to open your emails, so make the most of your email copy. Each email should have a distinct purpose that will push your subscribers to act. A template can be helpful to use as a guide.
3) Metrics Assessment
Metrics assessment, or measurement and analysis of your email marketing campaign, helps you better understand your business. With this, you can make sure that your email marketing tactic is working for you while gauging how effective it is.
By maintaining your metrics, you can make more informed decisions on what to send to your targeted audience. The most common email marketing metric tracked is the open rate, which shows whether or not your subscribers are seeing your emails. While the open rate is important, it's not the only metric you should look at.
For instance, the click rate shows how many of your subscribers are becoming aware of your brand and are clicking on the links on your email to get to your landing pages. Business owners should also track the email's bounce rate and complaint rate. Tracking these metrics will help you determine whether your emails reach the targeted audience.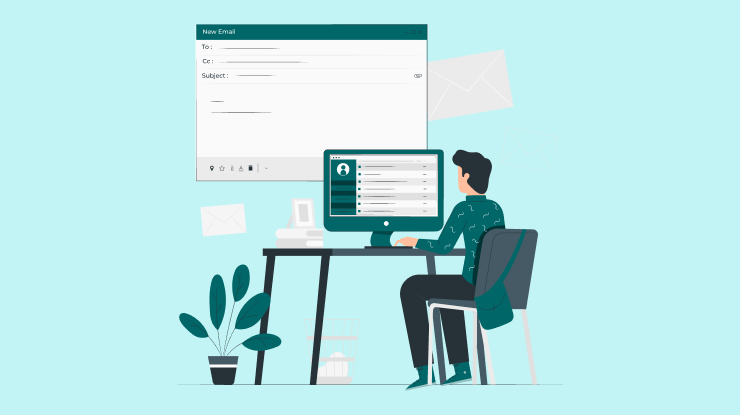 4) AI Adaptation
Artificial intelligence or AI is used to increase the relevancy and personalization of various digital marketing efforts, and your email marketing campaigns are no exemption from that. It is projected to save businesses a lot of time by eliminating the grunt work of determining your email subscribers' preferences.
With AI, brands can provide their email readers with relevant topics and content. It gives recommendations for your customers that are personalized for them. Thus, it's a good strategy for brands to build a unique experience for their email readers.
For instance, AI technology is a good option for analyzing the customer's shopping behaviors. With that information, providing more accurate recommendations via weekly newsletters would boost the overall shopping experience of an existing client.
5) Automation with Software
Automation with software is a way to streamline your email marketing campaigns that can help you increase your conversion rates without too much effort. It's a lot better for your business if you have someone dedicated to handling your automated campaigns. You also save a lot of time and resources.
Using automation with software means that you can run your email marketing campaigns while you're on the go, no matter what time zone you're in. It's a great way to keep your customers engaged while not having to worry about handling your email campaigns yourself.
Granted, it's best to seek out a good email marketing software that can provide you with an easy experience managing your digital marketing campaign. It's more of a personal preference, but try to look for versatile tools that are great for even startup businesses.
6) Personalization
Personalization is a way to make your email marketing more effective. It allows your customers to receive relevant content, giving them the impression that your brand cares a lot about their preferences.
Personalization is not only a great way to improve your email marketing but also your overall branding and sales through those campaigns. It gives your brand a more human touch, showing that there are real people behind your brand.
Personalization can be done in many ways. One way is to create a personal welcome message for your customers so that they gain an idea of what to expect from your brand. Another way to use personalization is to track your email subscribers' behaviors. This way, you can send them more relevant emails based on their interests during your drip campaign.
7) Mobile Formatting
It's important to consider the rise of smartphones when it comes to email marketing trends. Mobile formatting is a strategy where your emails are formatted differently for mobile devices. The advantage of this strategy is the increased conversion of your emails.
With mobile formatting, the emails are designed in a way that will be easier for users to read on their phones. This way, your emails don't get too crowded, and it helps your email subscribers to get their message across. The likelihood of engagement is increased.
There are two ways to try mobile formatting. For one, keep your email layout as-is, but use optimization to make it easier to read on mobile devices. You can also create a completely different mobile-centric structure to focus on your subscribers with mobile devices.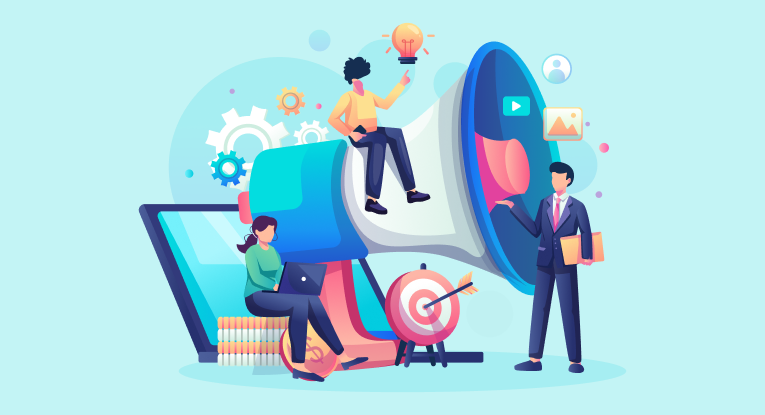 8) Good Content
The rise of AI and personalization can help you avert the most common email marketing mistakes. However, let's get back to basics and remember to impress your customers with your email marketing campaigns and ensure that you're providing them with great content.
Sharing content that's relevant to your customers is also important. This way, you can build trust in your brand. You can establish a meaningful and beneficial relationship by showing your customers that you care about what they have to say and providing information.
Consider including some visual elements in the emails sent to customers to help draw their attention. You can include images, infographics, or videos in your email. This will help your message to be more impactful and clear.
9) A/B Testing
A/B testing is a marketing strategy that helps you discover which versions of your email newsletters campaigns are the most effective. Businesses will create two email versions that are slightly different from each other.
One of the versions is your control email, which is an email that you already have, and it is sent to a set number of recipients. In contrast to that, the test email is a new version of your control email that you send over to the remaining recipients.
Engage More Audience by Automating your Email Marketing Campaigns with MailSend Sign Up 14 Day Trial
With this, you will be able to make some tweaks to your strategies so that your future emails are even more effective for your business. A/B testing can ensure that your subjects can read your emails and there are no technical issues in terms of the formatting.
10) Feedback
Finally, we have feedback. Feedback is a part of your email marketing campaign that ensures that you get to have valuable insight on how to improve your email marketing campaign. It's quite a trend to request this from your customers with a mass email program.
After all, through feedback, you get to hear from your customers and make your email marketing more effective, leading to higher conversion rates. Thus, request feedback from your customers through social media, emails, or surveys.
There are other ways like using email templates , email apps etc to provide your customers with an option to send their thoughts on your emails too. One example of this is inviting a reply at the bottom of the email. This lets your customers contact you more directly.
Conclusion
With a more solid grasp on what makes email marketing trends, you can start creating and implementing your email marketing campaigns. Remember to use the best strategies for your emails' effectiveness.
Thinking of finding some email drip campaign templates? MailSend is the ultimate email marketing software developed to produce real lead generation. Get in touch with us today!
What Makes the Best Email Marketing Software?
#1
Send unlimited newsletters and promotional emails to your contacts
#2
Create multi-step email sequences using visual flow designer
#3
Choose your own email gateway provider or get 5000 user emails every month for FREE
#4
Personalize your email using merge functions and dynamic images
#5
Trigger marketing automation rules based on email opens or clicks
#6
Assure GDPR compliance and double opt-in consent
#7
Send bulk emails to unlimited subscriber lists in different projects
#8
Generate and analyze the detailed reports on email campaigns
#9
Unbelievable pricing - the lowest you will ever find
#10
Everything your business needs - 50 apps, 24/5 support and 99.95% uptime
Join the SaaS Revolution
All-in-One Suite of 50 apps

Unbelievable pricing - ₹999/user

24/5 Chat, Phone and Email Support